Who couldn't use apps that help you to plan and save for vacations and spend wisely while you're off traveling.
When you start traveling with kids your travel costs grow pretty quickly. Additional airplane tickets, larger hotel rooms and bigger restaurants tabs add up.
If you don't plan well and stick to the it's easy to wind up spending more than you'd planned too — and somehow much of that blown budget will have gone to ice cream and souvenir t-shirts.
So we've rounded up five clever apps to help you budget, save and stick to your plan, no matter how many snow globes your kids beg for.
You Might Also Like
• How To Save For a Dream Vacation
• How To Keep Plants Alive While on Vacation
• The Best Vacation Planning Worksheet: printable!
Top Apps For Plan, Track & Split Vacation Expenses
Use AwardWallet for:
Making the Most of Points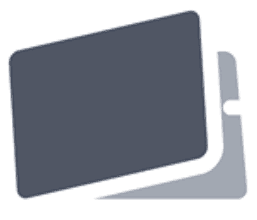 AwardWallet stores all your loyalty programs in one place and allows you to track points and rewards balances as they're updated.
When we say all, we mean all: frequent flier miles, hotel and car rental loyalty points, your credit card cash-back tallies and more.
It's easy to lose track of points and let them go to waste, so this app helps you to make the most of those perks you've earned when you're planning a vacation or when you just want to take a spontaneous mini-break.
Available: Apple Store or Google Play.
Use Splitwise to:
Track & Pay Shared Vacation Expenses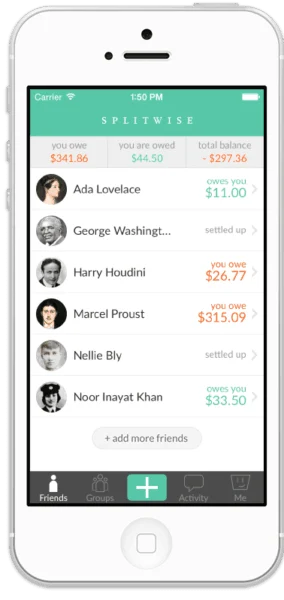 Splitwise shares bills and IOUs, making it handy for those who frequently take their vacation with friends or extended family.
The app's sleek interface shows you how much you owe — and who owes you — at a glance. You can list expenses, evenly split bills and check who owes what for a given expense.
Best of all, Splitwise keeps a running total over time, so it's easy to repay relatives with one big payment at the end of the trip rather than divvy up every meal and ticket purchase on the spot.
Available: On the web, Apple Store and Google Play.
Use FamZoo to:
Teach Kids Good Spending Habits

FamZoo dubs itself a virtual banking tool.
This app allows you to give a debit card to your child, track what they spend and set an allowance, perfect for teaching older kids about budgeting.
On vacation it's a handy way to give kids spending money and allow them to figure how to spend it. It teaches them money is finite while also fending off those pleas for just one more souvenir.
This money-teaching app is also helpful for those rebuilding their credit with fair-credit credit cards.
Available: Apple Store.
Use Trail Wallet to:
Track Daily Vacation Spending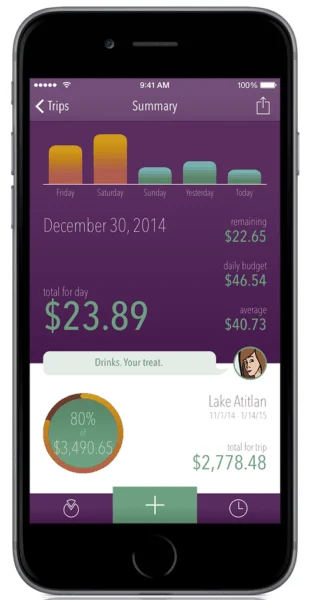 I think Trail Wallet is the best app for actually reining in your family's vacation spending.
It lets you set your budget, note your ideal spending cap for each day, and enter expenses as they happen. Then it tells you tell you how much of your budget you've already spent and which categories are pushing you overboard.
The app also lets you divvy up budgets by country or category so you can better keep track of your habits. (It converts expenses to your home currency as well.)
Available: Apple Store.
Use Qapital to:
Save for Your Next Dream Vacation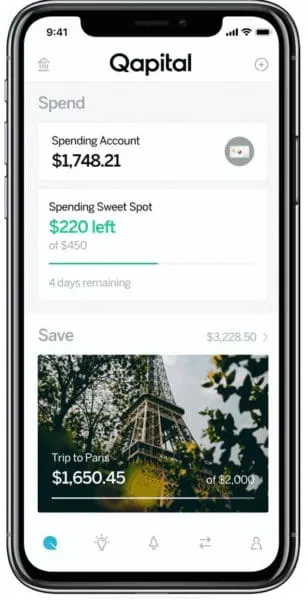 Qapital is a very clever app that lets you set a saving goal, maybe a specific vacation, or buying and RV.
Then it lets you set rules for yourself regarding spending and saving to help you meet that goal by a given date.
It assigns a photo image to your goal and shows you your progress toward it to keep you motivated.
Available: Its website, the Apple Store and Google Play.
Digit is also built to help you save toward specific goals like that trip to Disney World.
Among other things, it also saves money for your credit card debts and pays them down. And decides when you can afford to divert money into savings toward that big dream vacation.
Digit's many features might be too many for some.
Qapital feels like a handy tool to help you save toward a worthy goal. Digit feels a bit like a helicopter mom.
Digit also costs $5/month, which is partly offset with monthly interest earned on your savings.
Available: Its website, the Apple store and Google Play.
Both services require you to set up an acccount and share financial information.
Further Resources:
Budget Travel offers plenty of family travel ideas that stretch your dollars well without a "low-budget" feel.
Pin it for later!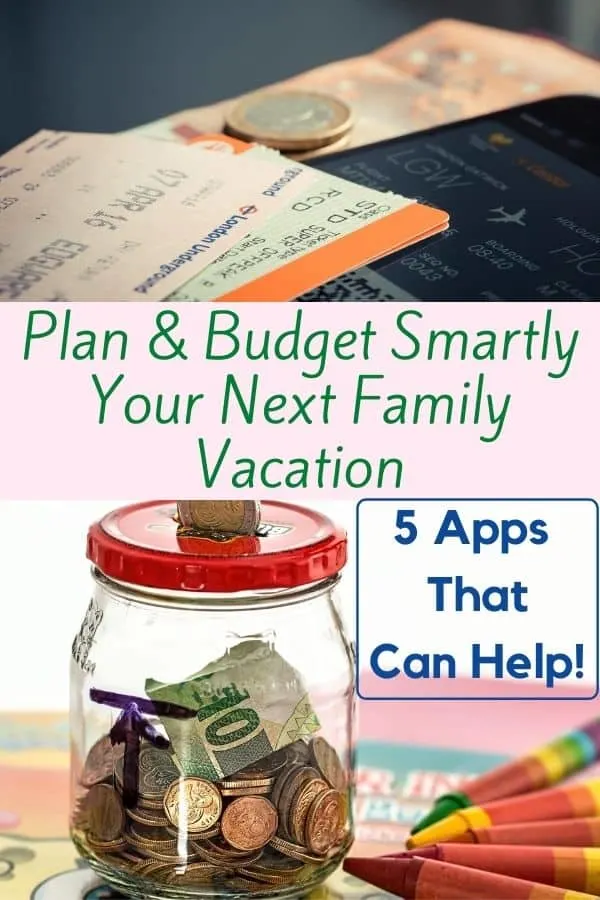 Jill Krasny is a reporter and editor at Credit.com. Prior to joining the company, she was a senior writer at Esquire and Inc. Magazine, where she covered a range of lifestyle and business topics. Her work has appeared in Mashable, Travel + Leisure and MTV.com.