Sometime after Labor Day I dig into the hall closet and pull out the hiking boots, fleeces and gloves and hats to see what my kid has outgrown and what she's no longer willing to be seen in. When I don't have to replace all the kids gear, it's a win.
When we start shopping, I always look for sweet spot between quality and price: good enough to survive lots of kid abuse but a good enough value that it's okay if she outgrows it in six months.
Here are my readers' picks and my personal favorites for fall clothes, boots and accessories.
Read More:
• Head outdoors on Fall weekends with this camping packing list
• 8 Places in the Northeast To Enjoy Spectacular Fall Foliage With Kids
• Unique School Supplies Your Kids Will Absolutely Love
The Best 13 Fall Boots, Clothes & Accessories for Kids
Hiking Boots & Rain Boots for Boys & Girls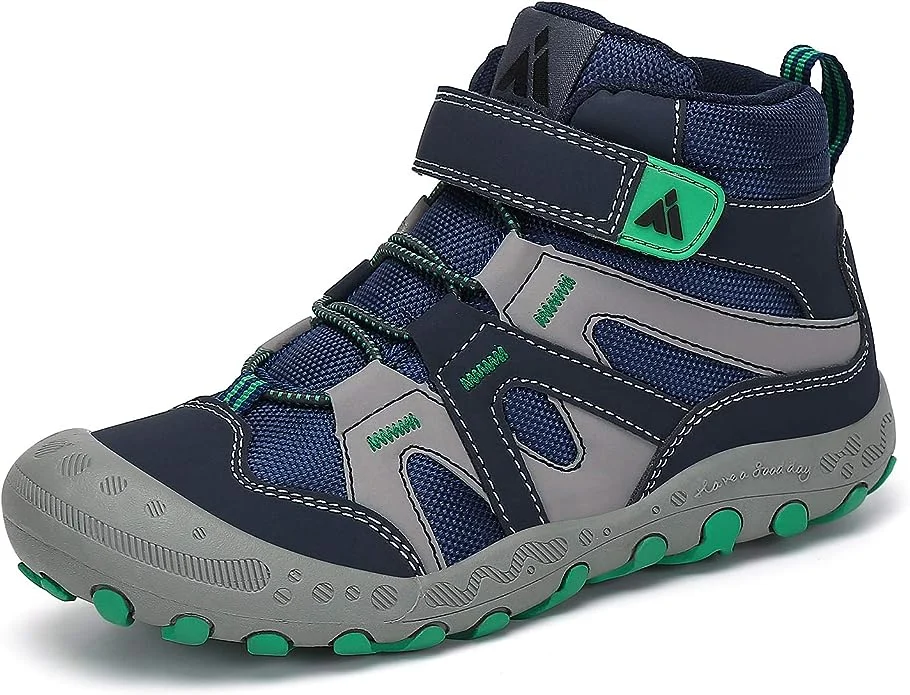 The Best Deal on Boots
Parents are buying these water-resistant Mishansha hiking boots like hot cakes. They like the way they hold up well and love the low price.
This boot comes in a dozen colors that are boyish, girlish and gender-neutral. And runs from toddler sizes up to a big-kid 6.
You can choose from more styles at the Mishansha store.
---
Urban Style + A Good Sole
For kids who prefer an urban look, readers are buying these Hawkwell work boots, which have a good price for boots this sturdy
They have suede uppers, padding inside and a side zipper to make them easy to slip on and off. They'll outgrow these long before they wear down the non-ski soles.
They come in brown or black, which is popular with girls.
Check out the Hawkwell store for punky rain boots and more ankle-boot styles.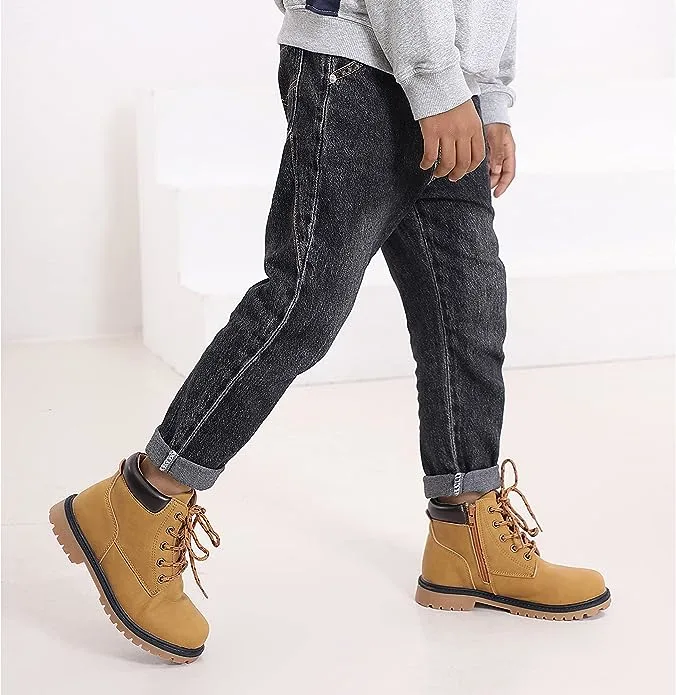 ---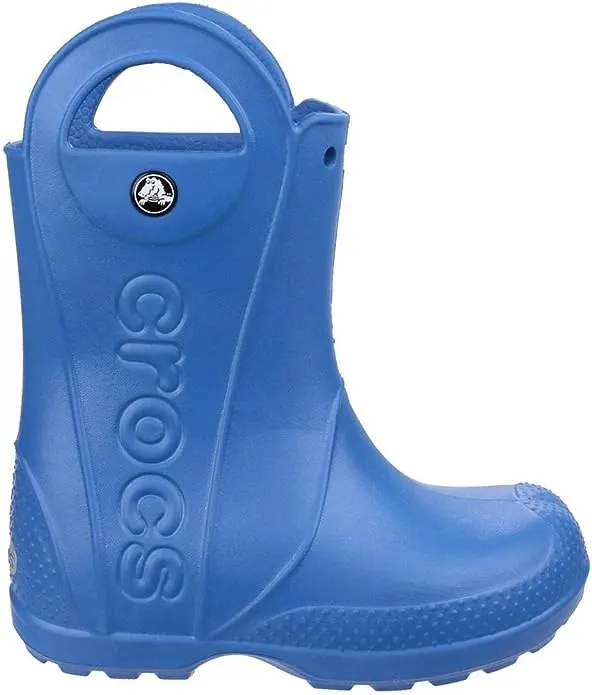 Crocs for the Fall
When I still had a little kid at home the hardest thing about summer ending was putting away the Crocs.
So it's no wonder parents love these Croc rain boots. They have the same bright colors and non-skid soles. The side handles make them almost as easy for kids to put on themselves. And the price is just right.
Leave a little room in the toe or thick socks so kids can wear them well into chilly November.
---
Sneakers For Trails & City
My daughter bought a pair of these Merrell Trail Quest Hiking Sneakers for every year of middle school.
They kept her feet warm and dry on weekend scout camping trips and supported her ankles on their long hikes.
But they also passed muster for gym class during the week. What parent doesn't love shoes that do double duty?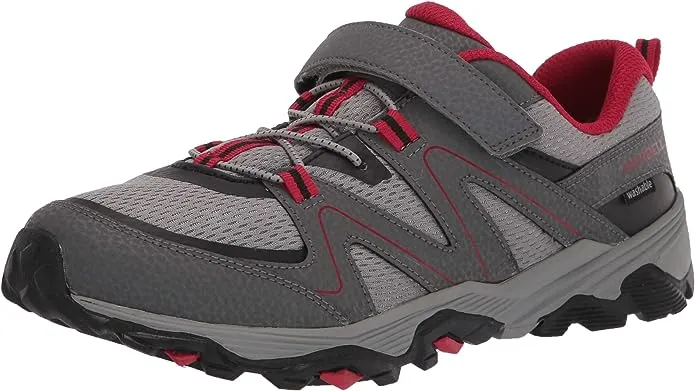 Top Clothes: 3-Season Fall Layers
The Coziest Fleece
I bought my middle-schooler a soft fuzzy Sherpa fleece like this one from BTPEIHTD and she lived in it from fall into the following spring.
She curled up in it at home with leggings and a t-shirt, wore it as a jacket well into the fall and layered it under her coat on super-cold winter days.
Even if it cost more than this one does, I'd have felt I'd gotten my money's worth. Pick from more than a dozen colors.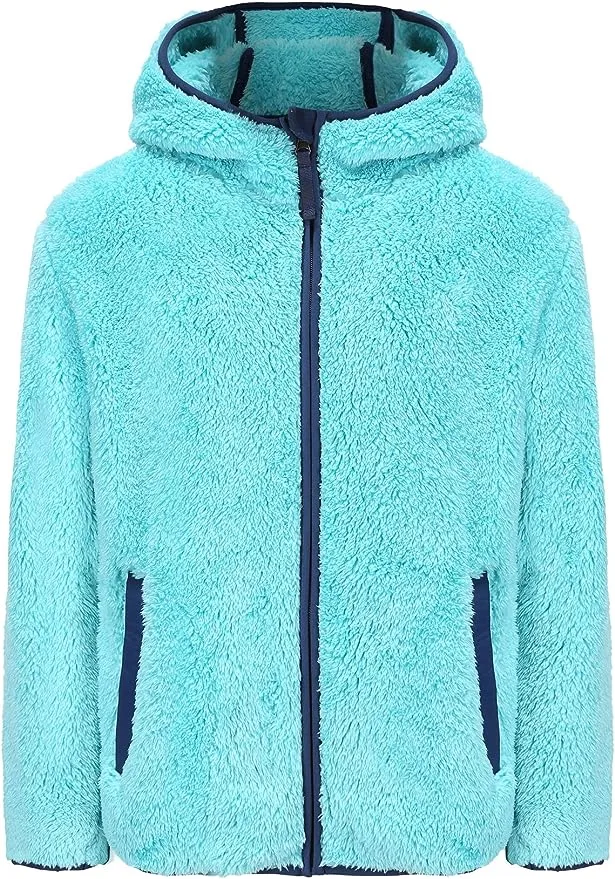 ---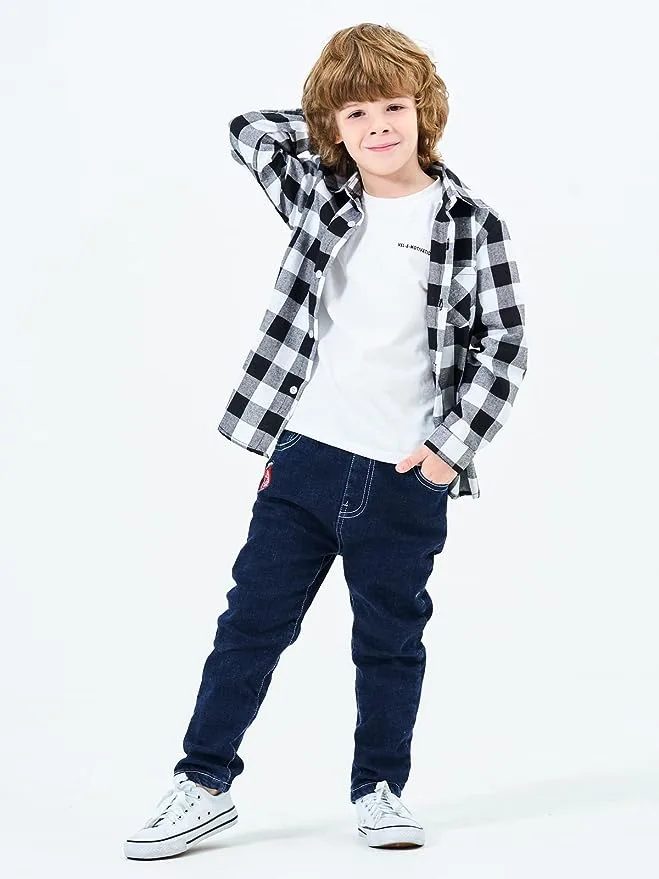 A Go-Everywhere Flannel Shirt
The boy's counter-part to the Sherpa fleece is a worn-in flannel shirt.
This one from hugely popular slim-cut shirt from Ochenta comes in 18 different plaid patters and goes up to size 13.
Tween boys throw it t-shirts on cool fall days, sub in long-sleeve Ts and thermals when it gets chillier, maybe add a ski vest over it. And they layer it under winter coats, too, of course.
---
A Base Layer That's A T-Shirt, Too
Columbia's Omni-Heat shirts have been another repeat purchase my teen has loved since middle school.
Omni-heat clothes have an impressive heat-reflective interior I haven't seen elsewhere. But this top looks like a regular t-shirt, not like long underwear.
My daughter wore it as a light-weight warm T all through the fall for school, hiking and more. It only became a base layer on snow days.
The current price is a steal, given the brand-name quality here and the wear your kid will get out of it.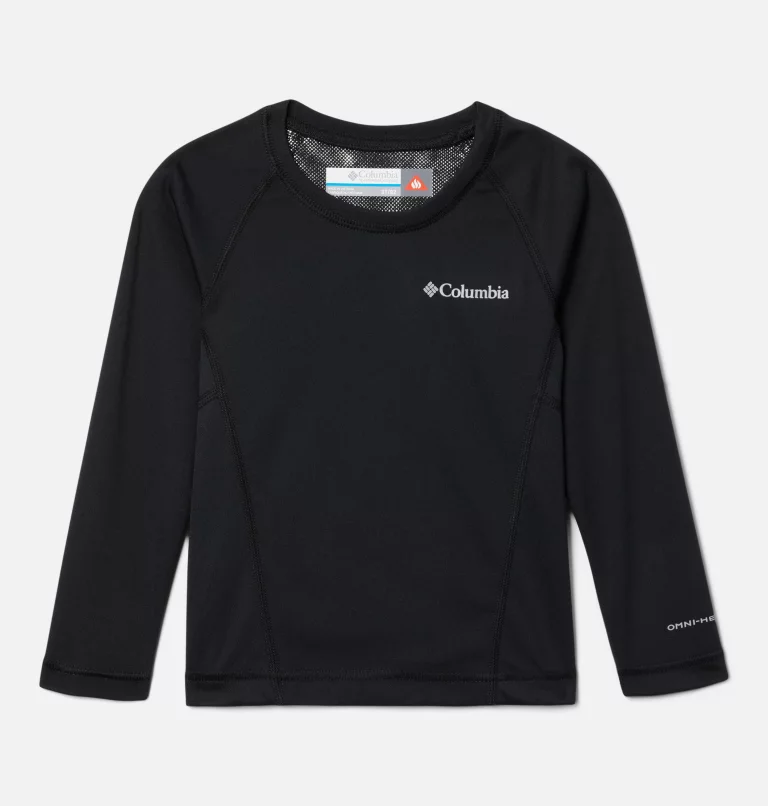 ---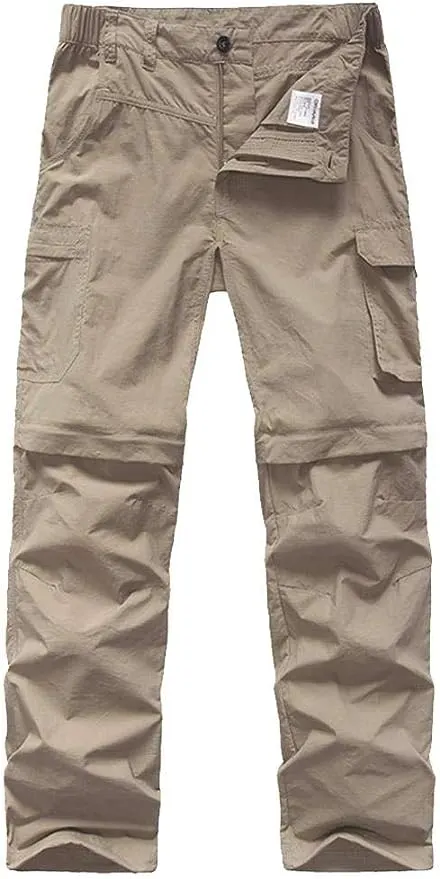 Pants for Fickle Fall Days
You know those fall weekends where it's almost summer one day and cold and rainy the next? These Linlon cargo pants are made for those times.
They's water-repellent and quick-drying to keep kids warm and dry. And the bottom legs zip off for those unexpected warm days.
My readers are buying them in Khaki and gray for hiking and climbing, but the six pockets make them appealing to throw on for school and hanging out with friends, too. They come in sizes from 5T to 16 years.
---
Leggings To Make Fall Days Cozy
In elementary school, Tiny Traveler almost looked forward to that first chilly day when she could pull on cozy and comfortable fleece leggings.
My readers found these Irelia fleece-lined leggings, which are cute as well as cozy thanks to a cat's eyes sketched on the knees.
Don't worry if you can't choose between the seven colors. The price makes it easy to just buy a few.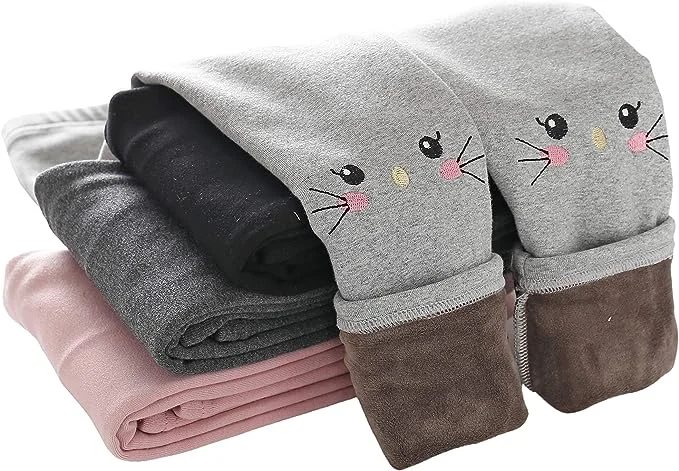 ---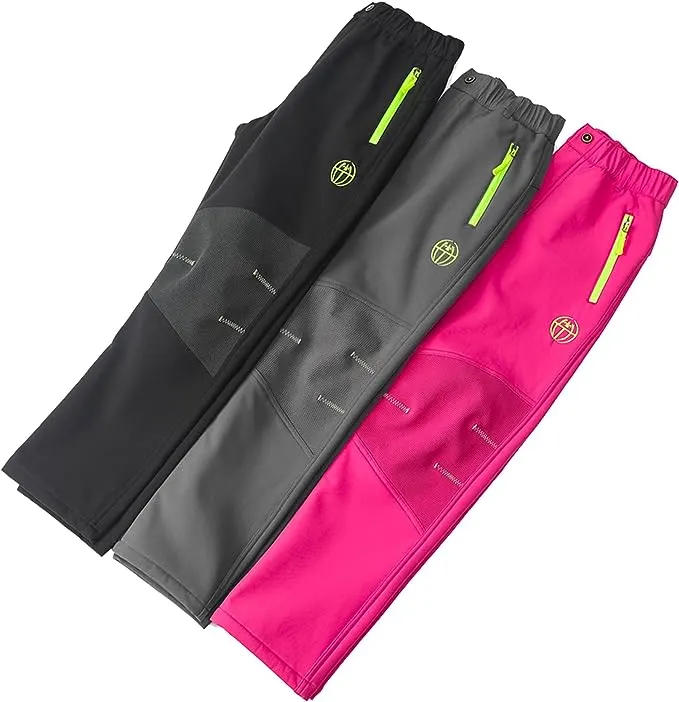 Pants For Damp Days Outside
My super outdoorsy readers like these waterproof hiking pants from Hiheart for late fall outings.
They come in black, gray or pink. They have two zippered pockets and a reinforced knee to stand up to climbing, hiking and kneeling in damp dirt around the camp fire.
For younger kids they are handy for rainy days, too.
They have a stretchy fabric that kids can move in —not a given with waterproof pants—and a light fleece lining to keep them warm when nighttime temperatures drop.
They come in sizes from 5-6 years to 13-15 years. And they ring in under $40.
Check out more rain and outdoor sports gear from the HiHeart store.
Fall Accessories To Keep Kids Cozy Indoors & Outside
• If Burton had these Touch-n-Go gloves for adults I'd buy them. I love the color. The fleece is soft and the right weight for walking home from school on cool fall days, not to mention October camping and hiking.
Tweens and teens will like the grippy textured palms and touch-screen compatible fingers on school days and weekends around town, even if you invoke a no-phones rule on hiking trails.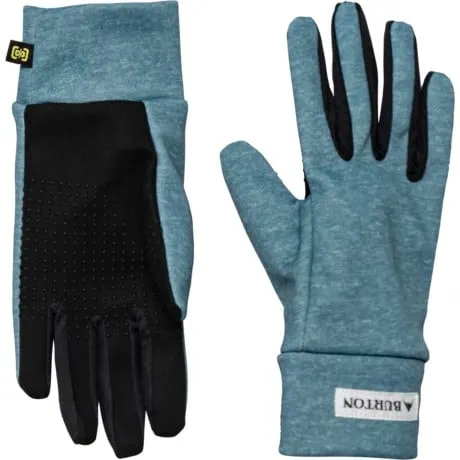 ---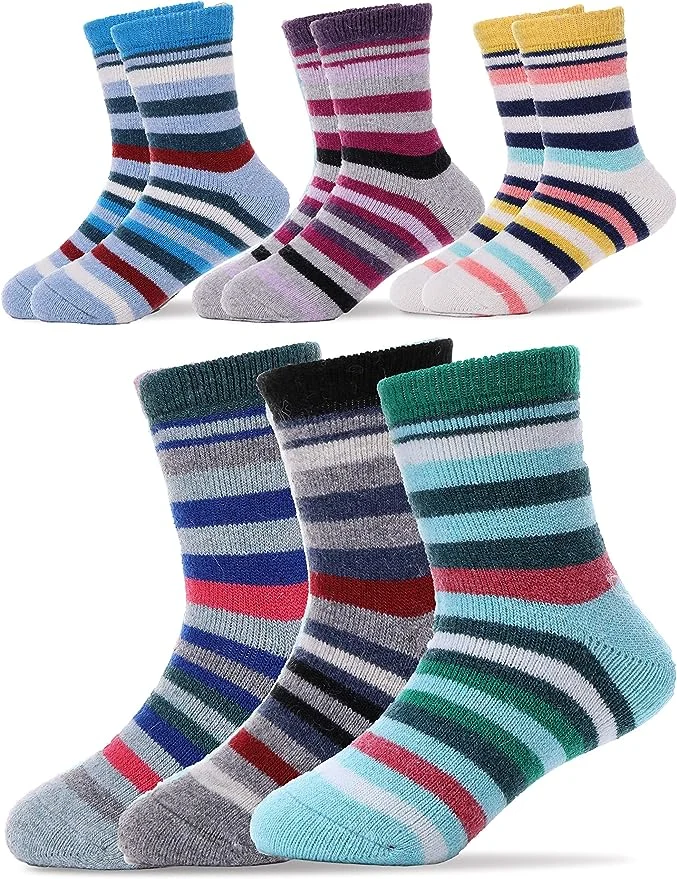 Wool Socks = Warm Toes
Wool is the high-tech fabric we're all rediscovering. It wicks away moisture, keeps us warm and is even naturally antibacterial.
All great qualities in socks. These Sandsuced Kids Wool Socks, another reader pick, come in 12 different sets of six colors. Some are clearly for toddlers (unicorns) and some for teens (stripes).
My teen wears them for hiking and skiing as well as for cozying up around the house on a chilly fall day.
And at six pair for under $20, it won't matter when they go stray in the laundry.
---
Fall Socks Just For Toddlers
These hugely popular Hot Feet socks will go from preschool to playground to pumpkin picking.
They're soft and insulating and have non-skid dots on the bottom, which I always loved when my kid was small.
They fit tots from about ages 2YO to 4YO. 5 pairs to a pack for less than $15, making it hurt less when they outgrow them.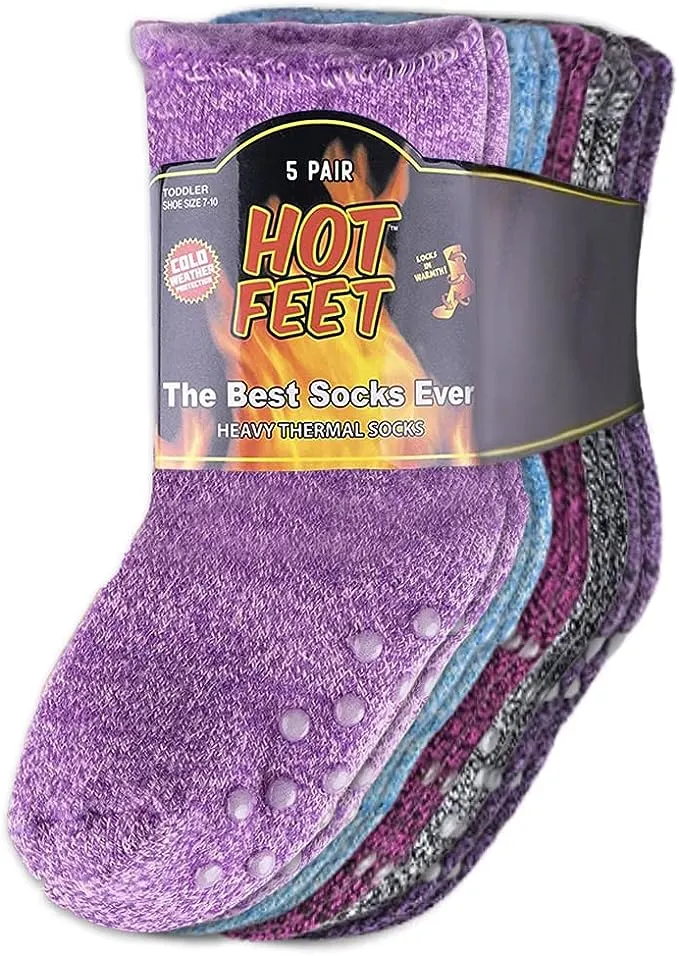 Pin it for later!