Beaches are the no-brainer vacation destinations if you're traveling with kids. Most children love playing in the water and sand. There are a variety of things to do at the beach. All that fresh air and activity will tire them out. Many beach hotels and resorts offer supervised children's activities. Here are my favorite beaches for kids in all the key age groups.
Read More:
• Ask FamiliesGo!: Can you recommend destinations for an affordable U.S. beach vacation?
• Paradise Coast: Florida's Best Best Destination for Families
• Ask FamiliesGo!: 5 Ideas for a Warm-Weather Winter Getaway in the U.S.
6 Awesome Beaches Destinations For Every Age Kid
The Best Beach for Babies, Toddlers And Preschoolers

My all-time favorite beach for young children is one I've been going to since I was a baby: Main Beach in Ogunquit, ME.
Here's why a beach on the cold North Atlantic is appealing for small children: In between high and low tides, sandy-bottomed tide pools form along the shore. They're shallow, safe for splashing and fun to explore.
Plus, the sun rapidly heats these shallow pools so the normally frigid water is bathtub warm.
If you need your beaches to be more reliably warm and sunny, another favorite of mine for little kids is Lydgate Beach Park in Kauai, Hawaii. Here, rocks block the strongest ocean waves and kids can enjoy totally calm water in a sheltered cove. They can even snorkel safely; tropical fish swim in and out of the cove through small holes between the rocks. This is where I taught my children to snorkel. Plus, the park has great facilities including lifeguards, a wonderful playground, parking, picnic tables, bathrooms and showers.
The Best Beach for School-Age Children
Isle of Palms, outside of Charleston, SC, offers families the opportunity to have a beach and city vacation at the same time. Elementary school-age children are old enough to appreciate experiencing firsthand some of the things they've learned in school at Charleston's historical sites.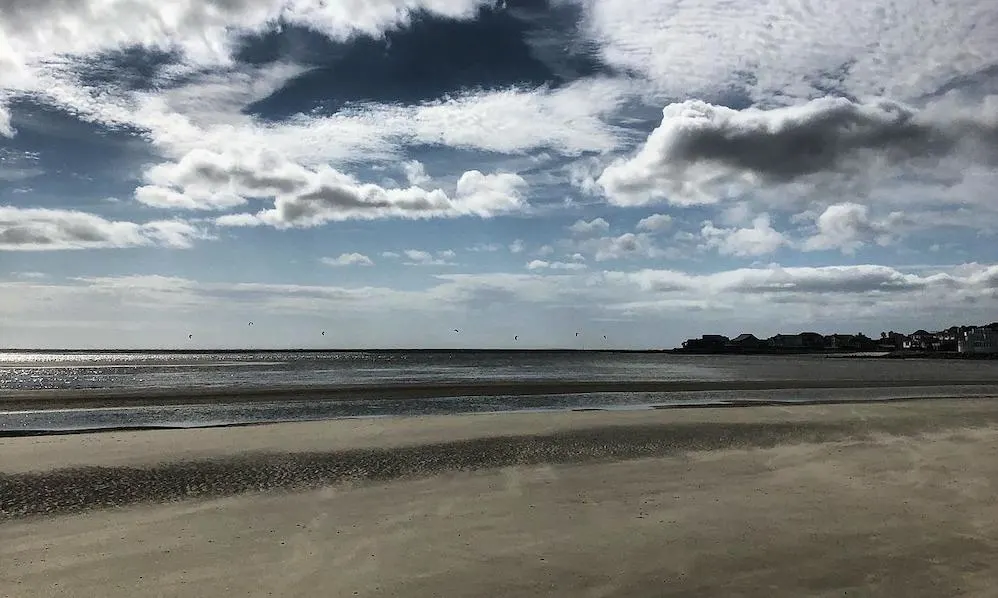 The Isle of Palms itself has a lots of nature-related activities including fishing, crabbing and opportunities to see dolphins, sea turtles, and coastal birds. Plus there are opportunities to do water sports like surfing, sailing and paddleboarding. Wild Dunes Resort, the largest hotel on the Island, offers these activities to its guests, but you can book them through independent vendors, too.
Nearby Kiawah Island is great option, too.
Clearwater Beach in Florida is a wonderful beach on the western Gulf Coast, which is known for its white sand and calm, clear turquoise water (hence the name, Clearwater). It also has the Clearwater Marine Aquarium, home to Winter, the dolphin made famous in the 2011 movie Dolphin Tale for its prosthetic tale.
The Best Beach For Tweens and Teens
By the time your kids reach this age they generally want to get as far away from you as possible, so the trick is to find somewhere safe and contained that offers lots of activities with other young people. You kids can do their thing, you can do yours, and you won't spend your vacation worrying or fighting.
Beach resorts fit the bill because they're self-contained. Everything you want or need on your vacation is at your hotel or within walking distance.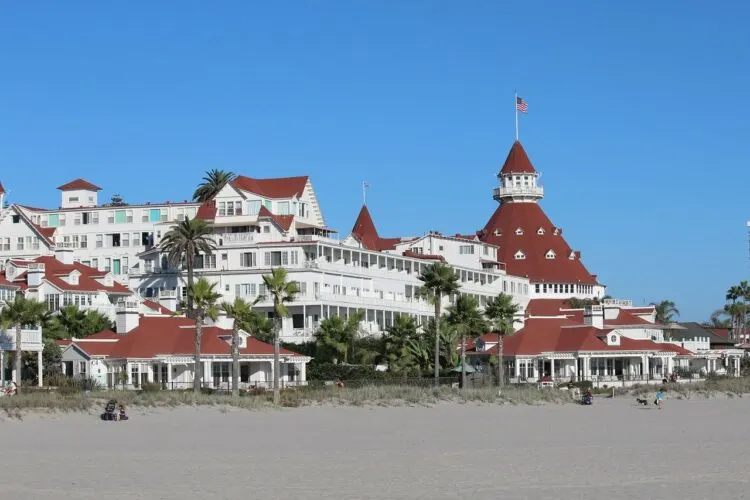 The Hotel del Coronado on Coronado Beach in San Diego is a great destination beach hotel — albeit a pricey one— for families with teens. The beach is everything a California beach should be. Plus, the hotel has something many resorts lack: activities and amenities specifically for teens.
Wailea Beach in Maui, Hawaii was one of my favorite places to take my sons when they were teens. But to be honest, a big reason we love it is the pool at the Grand Wailea Resort. As much as my children like this beach, they like the pool more. The Grand Wailea, a Waldorf Astoria property is a huge destination resort . You don't have to leave the exceptionally lovely grounds at all if you don't want to—and your teens probably won't.
Pin it for later!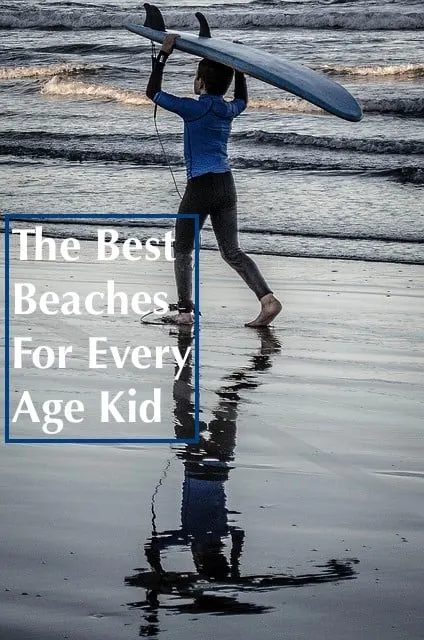 Lisa Dworkin was the founder and chief author for TheBestBeach blog.