Here's a way to get outdoors with your kids this summer cheaply and with no hassle: Visit a National Wildlife Refuge.
Every state has them and the US Fish & Wildlife Service says these protected areas offer great views, robust visiting centers and outdoor activities, usually without the crowds the national parks attract.
They provide great opportunities to learn about and view protected animals and explore their habitats. Here are four refuges the USFWS recommends for families, all near bigger, more crowded National Parks.
Read More:
• Top U.S. Historical Sites
• 13 Accessible National Parks for Multigeneration Vacations
• 12 Top U.S. Zoos Your Family Will Be WIld About
4 National Wildlife Refuges Kids Will Love
If you're visiting: Everglades National Park
Take a side trip to: J.N. "Ding" Darling National Wildlife Refuge, Sanibel Island, Florida
Detour: About 120 miles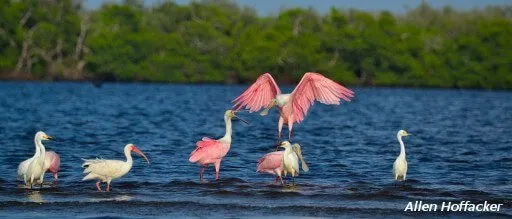 Why Go: After the vastness of Everglades National Park, families in particular often appreciate this more compact wildlife refuge where the animals can seem more accessible.
Shallow water makes the park irresistible to colorful wading birds such as snowy egrets, little blue herons, roseate spoonbills, mangrove cuckoo and reddish egret. You might also spot alligators and crocodiles, marsh rabbit, bobcat and river otter. You'll also learn how these animals are becoming more rare since Burmese pythons invaded.
The Refuge is part of a saltwater coastal ecosystem covered with dunes, maritime hammocks and mangrove forests (the Everglades are fresh water). To get the most out of your visit, time your refuge trip for low tide (tides are posted online), when the number of wading birds visible from the four-mile Wildlife Drive is astonishing
There are biking, birding and beach walks. Stop long enough to kayak or paddleboard in the summer and you may spot manatees and dolphin. You can also fish for tarpon, snook, redfish and sea trout.
If you're visiting: Rocky Mountain National Park
Take a side trip to: Rocky Mountain Arsenal National Wildlife Refuge, Colorado
Detour: 80 miles

Why Go: This former chemical weapons manufacturing plant turned wildlife haven gives you insight into the plains and prairie that sit in the shadows of the mountains.
You might see bison roaming in the wild, along with the prairie dogs that supporting dozens of other species (by providing them with dinner). The prairie dogs bring bald and golden eagles, burrowing owls, kestrels, Swainson's hawks, and other hawks and falcons.
The Alpine snow pack that melts and works its way down to the plains provides essential water to the plains. A Rocky Mountain Greenway Trail is being proposed to draw attention to and appreciation for that connection between these two areas.
If you're visiting: Mount Rainier National Park
Take a side trip to: Nisqually National Wildlife Refuge, Washington
Detour: 78 miles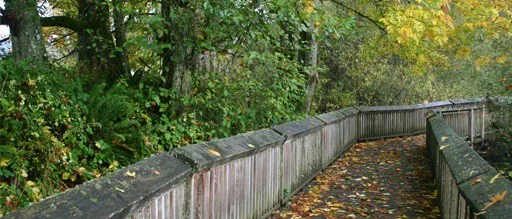 Why Go: With Mount Rainier as a backdrop, this national refuge boasts awe-inspiring views, remarkable landscapes and plenty of birds that like being near the water.
Located where the freshwater Nisqually River meets the saltwater of South Puget Sound, the refuge is part of the biologically rich Nisqually River Delta — the last unspoiled major estuary in Puget Sound. The delta is home to a range of fish and other wildlife.
Depending on the time of year you might see ducks, geese, songbirds and migratory shorebirds. Salmon spawn and hatch in the river, which has its source in the Nisqually Glacier on Mount Rainier, 78 miles away.
In 2009, the removed a five-mile dike built in the early 1900s, restoring tidal flow to 762 acres. An elevated boardwalk extends one mile into the restored estuary to provide views of the surrounding landscape and a flat walk that's doable for little ones and grandparents.
If you're visiting: Grand Teton or Yellowstone National Park
Take a side trip to: National Elk Refuge, Wyoming
Detour: 14 miles from Grand Teton, 58 miles from Yellowstone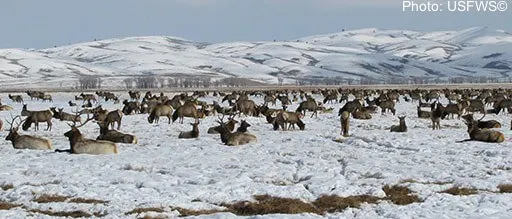 Why Go: Start at the Jackson Hole and Greater Yellowstone Visitor Center in Jackson to learn how this NWR sustains wintering elk herds. You'll also learn how the refuge, neighboring national parks and a National Forest all work together so animals can travel freely from between all four sets of land.
Access to the refuge is limited because it's a protected habitat but you can learn about area tours, hikes, fishing permits and wildlife viewing opportunities. In the winter you can take a sleigh ride past herds of wintering elk. (Don't count on seeing herds in the summer though; they head to higher elevations.)
In summer, you can also stop at the refuge's 1898 Miller Ranch for a stunning view of the Teton Range.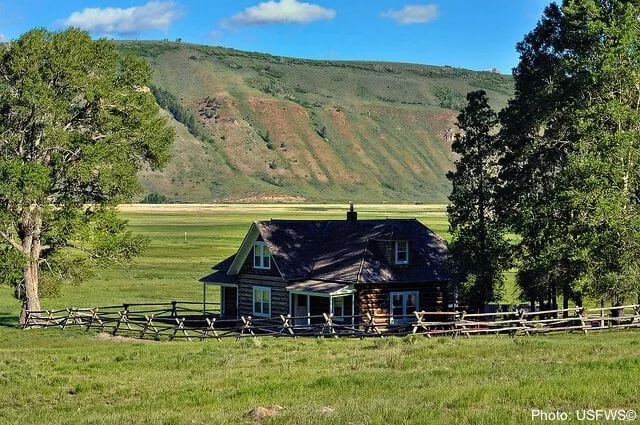 Pin it for later!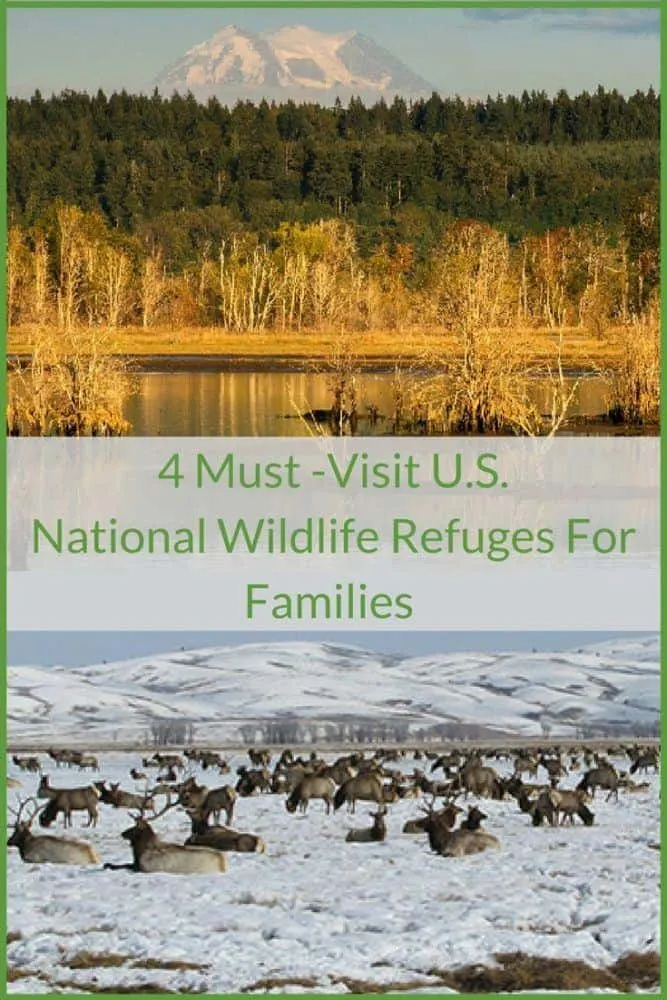 Visit the National Wildlife Refuge System on the web, Facebook and Twitter. Visit the U.S. Fish and Wildlife Service on its website, Facebook, Twitter, YouTube and Flickr.