Who says kids can't spend some time learning new things over the summer? These ten educational vacation destinations across the U.S. have attractions and activities that make history more tangible, colorful and relatable than the textbooks they've been reading all year.
Your kids might wind up having so much fun they don't even realize you've planned a history-themed vacation. But it is summertime, of course, and all of these places have opportunities for some pure fun and R&R, too.
Most of these U.S. cities and towns can be tackled in a short weekend. But a few, particulary St. Augustine and Williamsburg, have enough to fill an extended weekend or even a weeklong vacation.
You might also like 4 Unique Wildlife Refugees You Have To See
10 Top U.S. Historic Vacation Destinations To Explore With Kids
1. Williamsburg, Va.
Learn: This is probably the first place that comes to mind when parents of kid-friendly historical vacations.
The Historic Triangle around Williamsburg has not one, but three excellent living history museums. Experience day-to-day town life in the 1700s at Colonial Williamsburg. Then compare it to rural farm life from the same period and take an in-depth look at the Revolution and its decisive battle at the America Revolution Museum at Yorktown.
If you still have time, see the ongoing archeological excavation at the original Historic Jamestown settlement and learn what it tells us about these settlers. Then pop down the road to the Jamestown Settlement, which recreates the walled town, a nearby Native American village, and the tiny ships the settlers sailed on.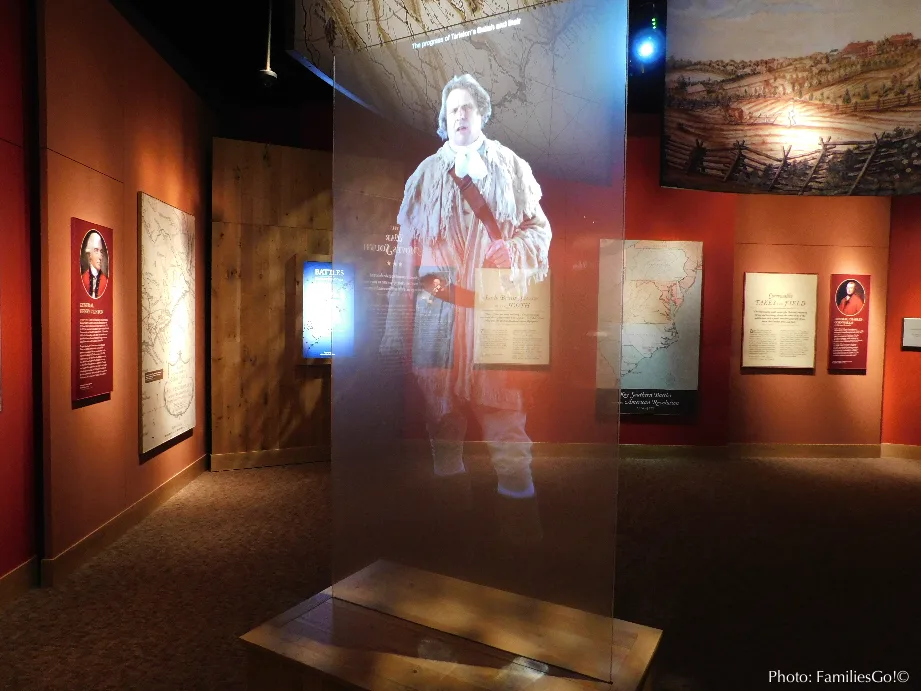 Both Jameston settlement and the museum in Yorktown have extensive indoor exhibits and both have put a lot of money into modernizing their spaces. Look for lots of interactive and high-tech experiences that let you follow closely in the footsteps of real people from these eras.
Fun: There is so much to do around Williamsburg. We loved Watercountry USA water park where we spent a day relaxing and keeping cool. Roller coaster fans will have to visit Busch Gardens. But you can also spend a laid-back beach day at Yorktown beach. And there is great produce, baked goods and people watching at the Saturday morning farmers market in Merchants Square, next to Colonial Williamsburg.
Hotel Recommendation: We stayed at Williamsburg Woodlands Hotel & Suites, one of a handful of hotels considered to be on property at Colonial Williamsburg. It's an affordable family-oriented resort with amenities like mini-golf, free breakfast and evening entertainment. After sightseeing in the warm Virginia summer we were very happy to come back to the hotel's large pool and splash park. The onsite restaurant, Huzzah's has local beer, make-your-own pizza for the kids and respectable burgers and southern fare like pulled pork.
Read More
Here are the 8 Best Things To Do in williamsburg With Kids
Book a room at the convenient, family-friendly Williamsburg Woodlands Hotel
2. St. Augustine, FL
Learn: This is probably my favorite historical vacation destionation in the U.S. because there is so much to discover that most of us don't know.
The Spanish were hacking their way through Florida's wilderness before Plymouth or Jamestown were settled and some of their descendants are still living there. Walk the walls of the Castillo de San Marcos fort, a National Heritage site built from impenetrable coquina limestone made nearby.
Then stroll the Colonial Quarter, a living history museum with houses, shops and costumed interpreters, some of whom trace their roots to the first Spanish settlers. Venture a bit out of town to visit Fort Mose, which the Spanish colonial governor declared a settlement for free Blacks in 1735.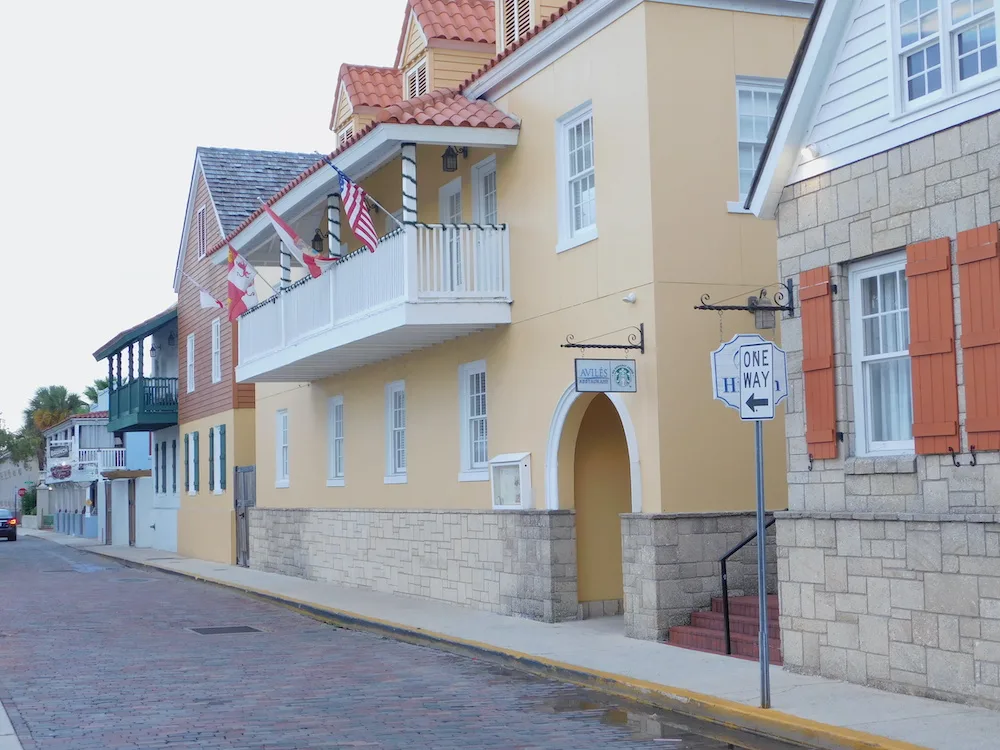 Fun: Head to the beach! Anastasia State Park has long wide, lovely beach with bikes, sups and kayaks to rent. Vilano Beach is excellent for hunting fossilized shark teeth. Back in the city, go the Pirate & Treasure Museum, eat dinner and shop in the Historic Quarter. Then take an evening ghost tour. A city this old has plenty of ghosts and ghost stories.
Hotel Recommendation: If you want to treat yourself to a littel Gilded Age luxury, book rooms a the Casa Monica Resort & Spa. Built in the 1880s with a Moorish-Spain motif it has a lovel pool, a bar and restaurant and is walking distance from everything you'll want to do in town. Surprisingly, the room rates are often in line or even a bit less than you'll find at the smaller hotels and inns arount town.
Families who want to base themselves at the beach can't go wrong with the Embassy Suites St. Augustine Beachfront Resort, oneof the few hotels in St. Augustine beach that's actually on the water. Theree's also a large pool, free breakfast and afternoon refreshments. The family friendly rooms have refrigerators and microwaves and you can ask for a suite if you need extra room.
Read More:
All the Best Things To Do in St. Augustine with Kids
Book your Gilded Age experience at Casa Monica Resort or your laid-back beach stay at Embassy Suites St. Augustine.
3. Boston, MA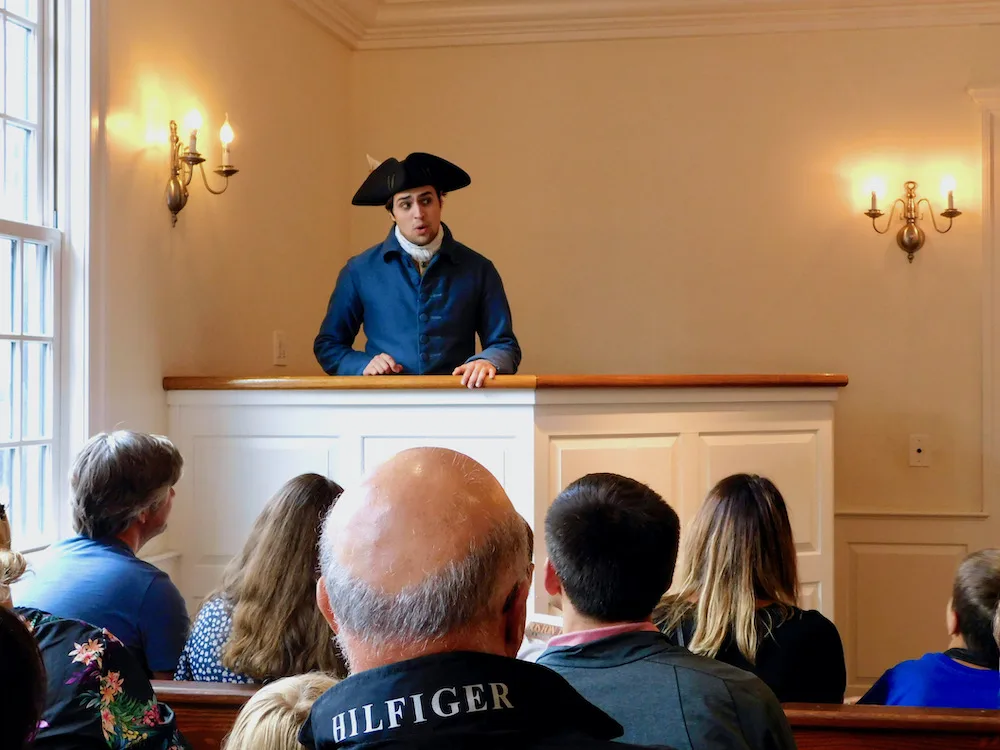 Learn: Walk the 2.5-mile-long Freedom Trail to follow in the footsteps of Paul Revere, John Adams and their compatriots—their are great guided tours,which definitely make it more interesting for kids. Then pretend to dump tea into the harbor at the Boston Tea Party Ships & Museum.
Fun: Spend one of your evenings on one of several walking ghost tours that start in the Boston Commons. Afterward your tour end the evening at the Parker House Hotel (which has its share of ghosts) known for its delicious Boston cream pie. Spend another evening in the Italian North End where you'll find fantastic pasta, pizza, gelato and cannoli.
Hotel Recommendation: We've stayed twice now at the Hilton Boston Back Bay. We like it because the rooms are a little roomier than average and there is an indoor pool. The Copley Plaza location is walking distance to Boston Commons and has easy access to the rest of the city via the T. And there is plenty of dining nearby if we want something easy after a long day of sightseeing.
Read more:
What To See, Eat & Do on a Boston Weekend with Tweens
Book your own great room at the Hilton Back Bay
4. Baltimore, MD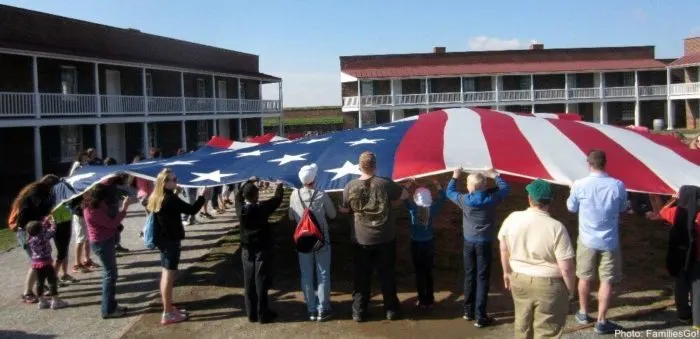 Learn: Fort McHenry is the place where Francis Scott Key was inspired to write the National Anthem. If you go, arrive in time for the daily, impressive flag raising which visitors assist with. Then get a ranger to answer your questions about everything from the War-of-1812 battle to Baltimore's two-sided role in the civil war. A short movie in the visitor's center narrates the battle that inspired our National Anthem.
For a little more edu-vacation head to the B&O Railroad Museum. The building is really neat and you'll learn about the surprising role trains played in the civil war.
Fun: The National Aquarium is enormous and one of the best I've been to. The American Visionary Art Museum has a fart machine in the basement that kids love (it has fun, relatable art, too). Baseball fans can pair the Babe Ruth Museum with a baseball game at Camden Yards.
Hotel Recommendation: We've stayed at the Kimpton Hotel Monaco and at the Hyatt Regency Baltimore. I liked both, but with kids, the Hyatt is the better bet. It has a rooftop pool, for starters. The rooms are large and have mini-fridges guests can use; some have views of the harbor. And being able to walk to Inner Harbor activities and restaurants, the Science Museum, AVAM and the Aquarium in just a few minutes is ideal.
Read more:
8 Fun Things to do in Baltimore and Baltimore Restaurants that Kids & Parents Will Like
BOOK the best price available for the Hyatt Regency
5. Charleston, SC
Learn: A walking or carriage tour will lead you through the city's colonial past and its roll in both the Revolution and Civil War. Learn how Charleston grew into one of the South's most imporant port cities, and what goes on behing the doors of those elegant Charleson town houses. Then take a ferry to Fort Sumter, where the Civil War began.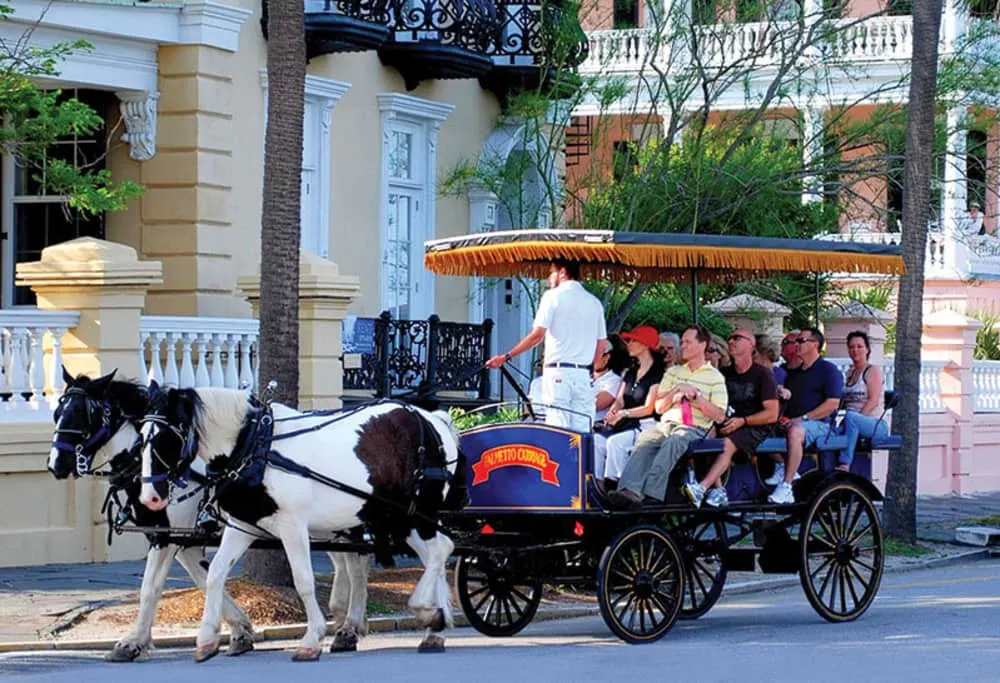 Fun: Kiawah Island, Isle of Palms, Folly Beach and Sullivan's Island offer seaside getaways within 45 minutes of the city. They're close enough for a daytrip that can includes swimming, walking on the beach and a Low Country shore dinner. But staying overnight and waking up at the beach before you explore more of th city is nice, too.
Hotel Recommendation: We stayed at the Ansonborough Inn when we had a very Tiny Traveler. It doesn't have a pool. But the loft style rooms are very handy when not everyone goes to bed at the same time and they have a refrigerator and microwave, which are handy with little kids as well as with teens who are always hungry. The breakfast was good. And the location was excellent: in the center of town and across from a supermarket.
Read more about Charleston with kids.
Book your own loft space at the Ansonborough Inn.
6. Gettysburg, PA
Learn: Learn about the fierce battle that turned the tide of the Civil War by touring the Gettysburg Battlefield with a knowledgeable park ranger (summer and weekends in spring and fall). Visit the National Military Park Museum and The Soldiers National Cemetery, where President Lincoln delivered his famous address.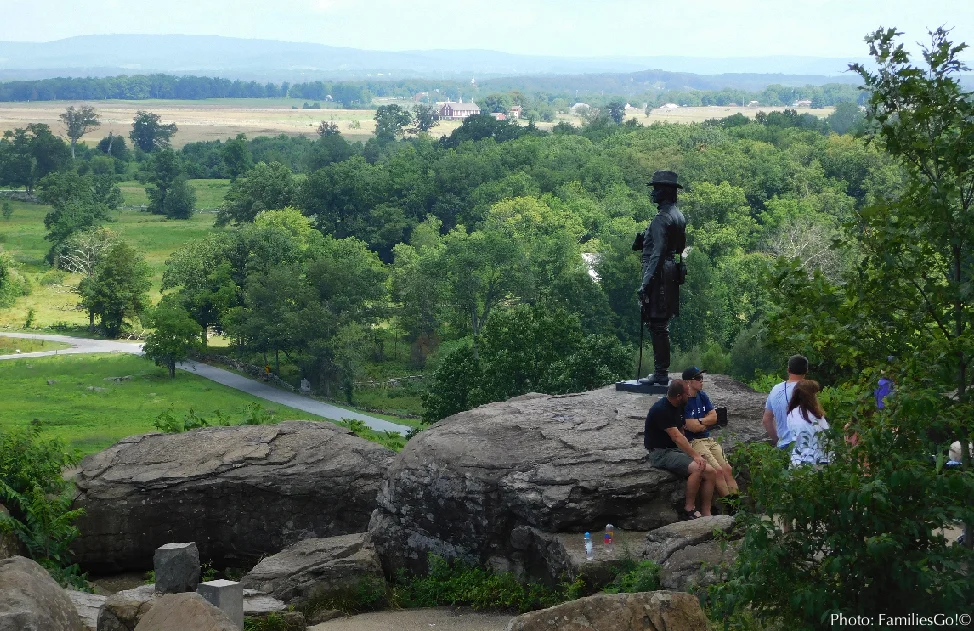 Fun: For a fun hour just outside of town head to the Mr. Ed's Elephant Museum & Candy Emporium. Willy Wonka has nothing on the variety of candy and chocolates the store sells. There are lots of model elephants to admire. And them magic garden out back is fun to wander around.
If you have more time, consider a side trip to nearby Hershey, PA for the amusement park, chocolate making and lots of chocolate sampling.
Hotel Recommendation: Surprisingly, Gettysburg doesn't have any upmarket hotels that are suited to families. There are B&Bs outside of town, and some of these have pools as well as parking and breakfast. We stayed at the 1863 Inn of Gettysburg because it's in town, has a pool and has 3 starts and consistent reviews. It broke my rule about staying in places without outside corridors (I generally don't) but it worked out fine. The staff was nice and the location was handy.
Read more:
• The Best Things To Do with Kids In Gettysburg
• Your Complete Guide to Hershey and Harrisburg.
Book your stay at the convenient 1863 Inn of Gettysburg.
7. New York City
Learn: You can find plenty or reminders of colonial New York City walking around the Financial District. Visit historic St. Paul's and Trinity churches and their cemetaries (Alexander Hamilton is in Trinity's). Take in an African burial ground and the Battery, and explore Federal Hall, where George Washington was sworn in and spent the early days of his presidency.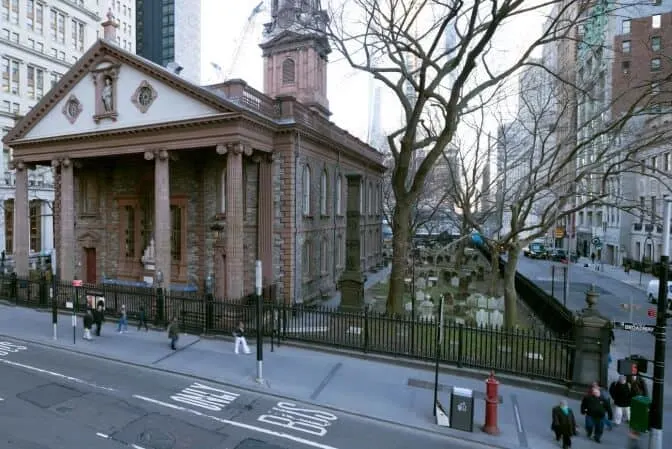 Or explore New York's Immigrant past: Take a ferry from Battery Park to Ellis Island, visit the Irish Hunger Memorial and then spend an afternoon with the Tenement Museum, where excellent walking tours and refurbished tenements bring real immigrants' stories to life.
Fun: Sample roast pork and dumplings in Chinatown and cannoli in Little Italy. Kids can get ya-yas out at the unique Imagination, Teardrop Park or Hester Street playgrounds downtown. Reward kids and teens for their good behavior on the day's tours by a stop at Economy Candy on Rivington Street. What it lacks in ambience it makes up for in its variety and quantities of candy.
Hotel Recommendation: It's hard to find hotels in the Big Apple that can comfortably fit a family; rooms are small and pricey. But you can stay in a duplex with a backyard off of Central Park, a downtown high-rise or a Brooklyn brownstone. If you rent a vacation property, you'll miss the pool and concierge but you'll have much more space and you can experience the city's residential neighborhoods and good local restaurants.
Read more:
I have a lot to say about things to do in New York City with kids.
Book your dream NYC vacation home.
8. Nevada County, CA
Learn: With quaint, storied Nevada City as your base, get outdoors while also learning about the pioneers and gold miners who led the way to California.
Surrounded by the Sierra mountains Nevada City was founded in 1849 by settlers moving west to pan for gold. While exploring Main Street, not the miners' foundry, now a cultural center and two historica firehouses. Stop into the National Exchange Hotel (top), opened in 1856 and now in the National Register of Historic Places. It completed a beautiful three year restoration recently and is absolutely worth a peak, if not a drink, meal or night stay.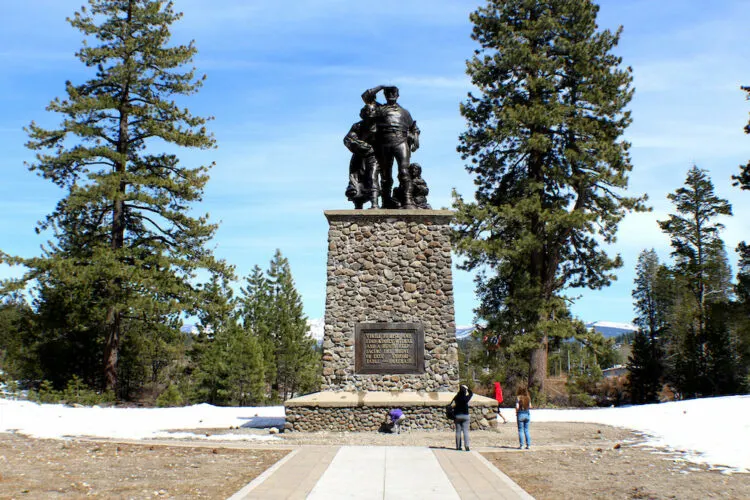 The Empire Mine Historic Park is home to what was one of the most successful mines in California. You can explore the entrance to the now-abandoned mine tunnels. Malakoff Diggins State Historic Park, which is slightly further afield, has a visitor's center that chronicles life in the mining town that sat where the park now is. It's also the site of one of the states largest hydraulic mines, a later and controversial way to extract metals from the mountain by essentially washing it away.
Donner Memorial State Park encompasses land settled by native American and crossed by rail road workers and pioneers, including the ill-fated Donner party. The nearby Emmigrant Trail Museum goes into more detail about these different groups that have passed through
Fun: All the state parks have plenty of outdoor activities in addition to their historic sites. Take time to hike, mountain bike, ride horses, swim in the park lakes, picnic and more.
Hotel Recommendation: Obviously a stay at the National Exchange Hotel would be speciall and pretty memorable, and would put you right in town. If you want more amenities, the Harmony Lodge, a few minutes outside of town has roomy family rooms and suites with refrigerators. This small inn has free parking and breakfast, plus gardens and an orchard, plus plus hiking and biking trails that start on property
9. Philadelphia, PA
Learn: Walk in the footsteps or Betsy Ross, Ben Franklin, Thomas Jefferson and other patriots during a full day in the neighborhood they've dubbed Independence National Historic Park. Start at the Independence Visitors Center for tickets and some short, informative fims.
Then visit Independence Hall where both the Declaration of Independence and the Constitution were penned. There are historic homes, including Betsy Ross's, museums dedicated to the Revolution, Ben Franklin and African American History among other subjects. And you can stop by both the Liberty Bell and Ben Franklin's Grave.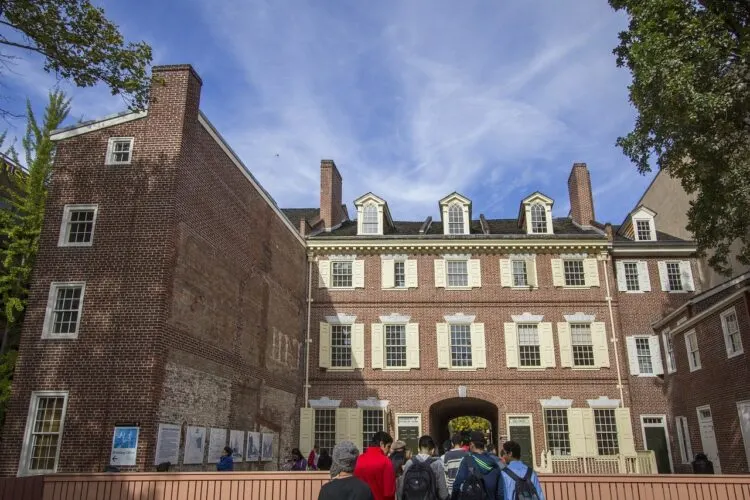 You can't see it all in one day, so pick what appeals most to you. A guided walking tour can help you hit the highlights in a reasonable amount of time and withouth waiting in lines. Take advantage of the beer gardens, ice cream shops and restaurants that abound in the area to rest and refresh yourselves while you explore.
Fun: Get outdoors in sprawling Fairmont Park, enjoy a taste of Philadelphia at Reading Terminal Market or explore the funky, sprawling mosaics that fill the Magic Garden on South Street..
On our last visit we stayed a the Doubletree by Hilton City Center. It has a nice pool, onsite parking and decent size rooms. And the location can't be beat: In the center of the arts district, a short walk to Rittenhouse Square restaurants and Reading Terminal, plus a longer walk or quick taxi to both the historic district and the Logan Circle museums. It was a easy drive to U.Penn, too. I think its the hotel we're most likely to choose again, especially when we wannt to see more than historic district.
We've stayed in the historic district at the Marriott Philadelphia Old City and the Renaissance Philadelphia Downtown. On balance I prefer the latter. The Renaissance is steps from Federal Hall, has a small pool and rooms that have an old-fashioned feel (small windows) but a good amount of room. The front desk is friendly.
The Marriott no longer has a pool and feels like its on the edge of neighborhood rather than in the thick of it. The rooms are standard and the hotel has a busy, less personal feel. But the rates are sometimes a littel better.
Both have valet parking and there is a public garage around the corner from the Renaissance. Street parking in the historic district is very limited and it's very easy to get ticketed; plan to use the valet or pay to park off-street on your own.
Read more
48 Hours in Philly With Kids and Things You Have To Eat In Philly With Kids.
Reserve your room at the Renaissance Philadelphia Downtown,
Or the central Doubletree City Center.
10. San Antonio, TX
Learn: The Alamo is the historical main attraction. Book a guided tour to add some color to your visit. The tour ticket includes entry to the Alamo church and museum exhibits. There is also an abbreviated family tour very much tailored to school-age kids. The AMC movie theater at the nearby Rivercenter Mall has a long-running IMAX move, "Alamo: The Price of Freedom" that it shows three times daily. It's a good 37-minute history lesson that will bring fort to life for you before or after your visit.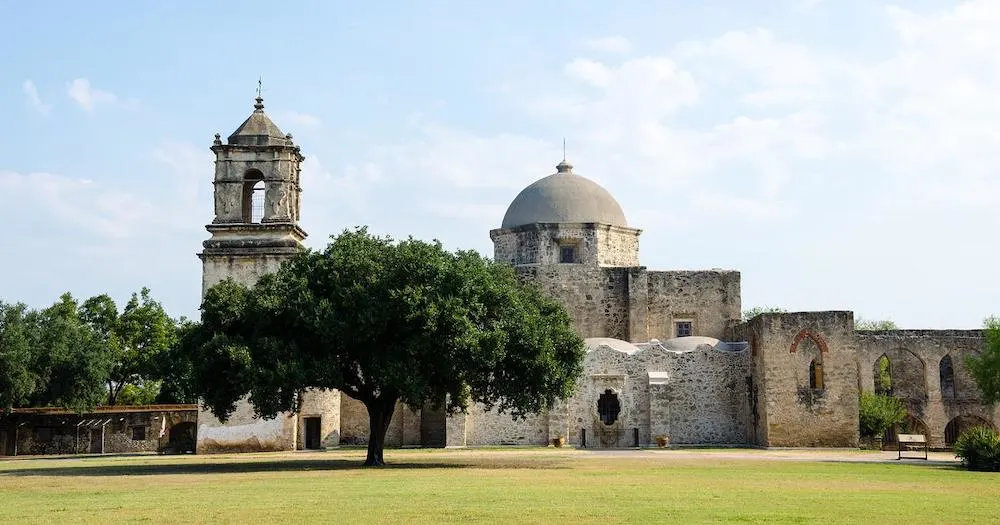 Visit at least one of four Spanish Missions the Spanish built along the San Antonio River in the 1700s. Along with the Alama they have been added to the list of UNESCO world heritage sites. You can drive eight-mile route between them or, if you have teens, try cycling along the scenic pedestrrian path that now connects them. Or you can take a guided tour to learn more of their unique history.
Fun: Don't the city's famous Riverwalk, an engineering marvel that PBS dubbed one of "10 Parks that Changed America." Float along by boat, explore on foot, find some tempting al fresco dining and look for seasonal activities.
Hotel Recommendation: I have not yet had the opportunity to stay at the JW Marriott San Antonio Hill Country Resort & Spa, but boy do I want to. With its sprawling pool, lazy river and water slides you could forget to go sightseeing. Walking trails start on property if you want to explore Texas hill country. Plus the property has a coffee bar and six restaurants including a Tex-Mex restaurant, sports bar and poolside grill.
Read more:
Your San Antonio Weekend To-Do List
Book your fabulous stay a the Marriott San Antonio Hill Country Resort
Pin it for Later!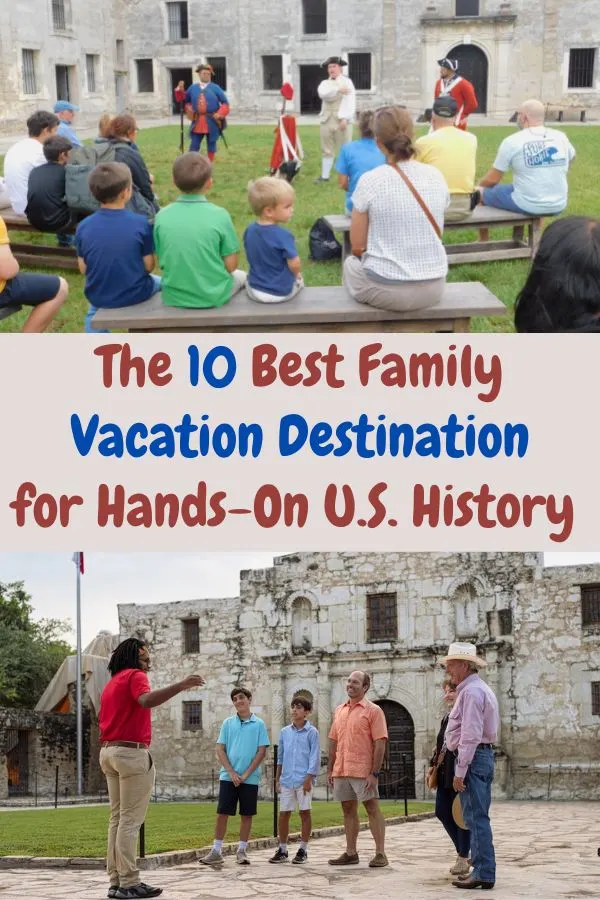 Photo of the Donner Memorial by Ken Lund via Flickr; National Exchange Hotel courtesy of the hotel. Charleston carriage, Independence Hall and St.Paul's church, San Antonio mission via Pixabay; Baltimore flag, Boston tea party, Gettysburg battlefield, St. Augustine, Williamsburg by FamiliesGo!©