As we were heading to our Fall weekend at Disneyland I expected it to be a re-do of our Walt Disney World vacation three years earlier.
But the parks are more different than I expected, and I actually like the original better because of its smaller size and classic feel.
A lot of parents wonder how the parks compare and want to know which is "better." I thought I would point out the biggest differences for me to help other parents decide which Disney resort is best for their family and most worth the ample budget it costs to visit.
Here's how they compare:
Read More:
See all my Disney Resources
6 Major Ways Disneyland & Disney World Are Different
The Biggest Difference: Size
Disney World is its own metropolis. Its 43 square miles holds four theme parks, two water parks, Downtown Disney, multiple golf courses, nearly 150 restaurants and more than 35 hotels.
You go in knowing you can't see it all and the constant array of choices can make planning even a short trip seem epic.
The Anaheim park is far smaller and exceedingly manageable. The Disneyland and California Adventure parks face each other across a plaza right next to Downtown Disney.
With a 3-day hopper ticket from CityPass* we did everything we wanted to at a leisurely pace and revisited our favorite things a few times.
Rides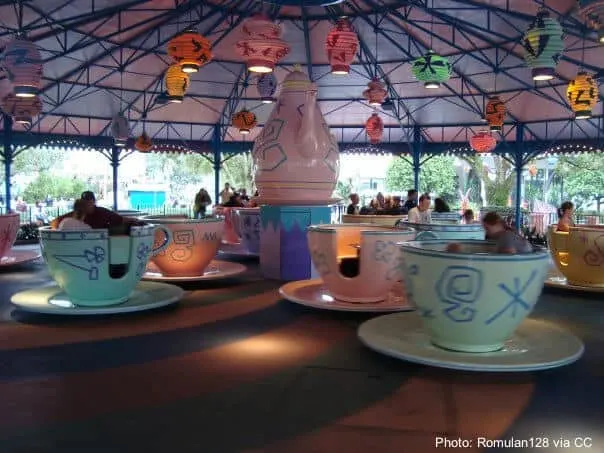 I really like Animal Kingdom, Epcot and California Adventure; I think they are unique and interesting parks. But when it comes to choosing between the Magic Kingdom or Disneyland, the West Coast wins hands down.
We love the classic movie-themed rides and Disneyland has more of them, including several originals (Snow White's Scary Adventure, Alice's in Wonderland, Mr. Toad).
And at nearly 8, Tiny Traveler still likes aptly named Toon Town (above), especially checking out Mickey, Minnie's and Goofy's houses.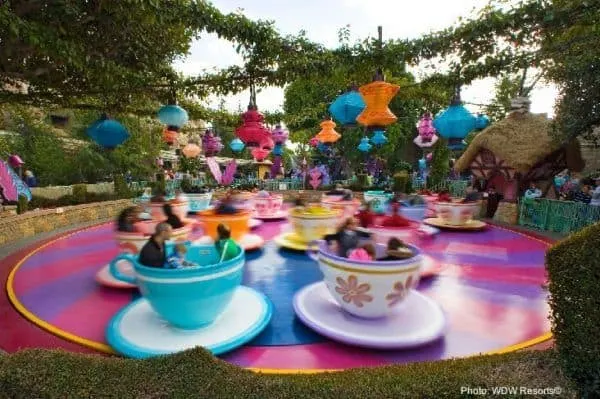 And the crowds seem far more manageable in Anaheim (though I'm sure it has its peak days).
The trade-off is fewer Disneyland rides have room for a FastPass entrance. Nothing in Fantasyland offers FastPass, for example. So there is no way around the lines for rides like Peter Pan or the Matterhorn, which always have one.
Anaheim still uses the physical FastPass tickets, which I actually like. You can't plan ahead and so don't worry about it.
To Hop or Not to Hop
While a hopper ticket gives you flexibility in Orlando, skipping it and focusing on one park a day is a reasonable strategy given how spread out things are.
In Anaheim you really can "hop" between the parks all day long to use FastPasses, dine and time the lines in both places.
Note: With or without the hopper, Disneyland's tickets are less expensive than Disney World's.
Dining
The dining standout for me in Orlando is Epcot. Each country runs the restaurants in its respective pavilion and the food is authentic and impressively good. We had very good Mexican cuisine at La Hacienda de San Angel.
The higher end hotels have unique restaurants, too, like the South African Jiku at Animal Kingdom Lodge.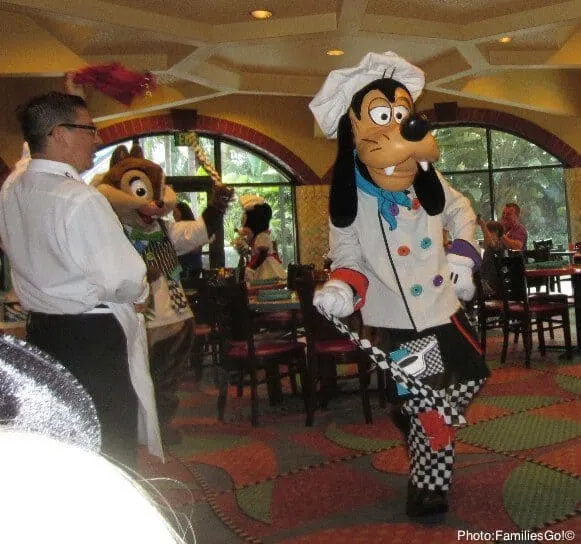 Disneyland has fewer and less exotic options, but we didn't have a bad meal.
The PCH Grille buffet at Paradise Pier appeals to kids without leaving out the adults. And I liked the West-Coast cuisine at Wine Country Trattoria in California Adventure. parents will most appreciate the Storytellers Café in the Grand Californian.
Disneyland has only one character-dining option in each park and each hotel. They all have breakfast; some have lunch and dinner. Ariel's Grotto is the place for princesses. Goofy's Kitchen is colorful and the place to find him and his pals.
Orlando has more than three times as many options, including dinner at Cinderella's castle.
Despite having fewer options, I get the sense that choosing and booking these meals in Anaheim can be a little easier.
Planning a Disney resort vacation?
Find the best hotel rates for your trip to in Orlando and Anaheim.
Find a vacation rental walking distance from Disneyland.
Book a vacation rental with resort amenities near Disney World.
Find Best Fares to Anaheim and Orlando.
Disney Park Hotels
Disney World has more than more than 25 Disney hotels and a very posh campground. No matter you're budget you can find a way to stay on property if that's important to you.
The off-property hotels are further away in Orlando. If you don't have a car you'll be spending a lot of money on cabs, or time waiting on shuttles. So if you are only doing Disney World on your Orlando visit, staying on property makes a lot of sense.
Disneyland has only three Disney hotels. All have nice pools with waterslides, good dining options and Magic Hours at the parks. They don't offer the free airport shuttle Orlando does and there is no "value" option like Orlando's All-Star hotels.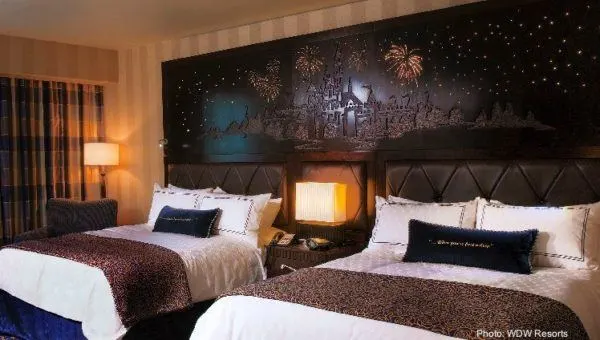 The classic Disneyland Hotel is a celebration of Walt and his park. Beach-themed Paradise Pier is the most casual. The Grand Californian is the most upscale and connects directly to California Adventure.
Here is the thing that's unexpected and quirky. A bunch of smart hoteliers bought plots of land around the park when it first opened and Disney has never been able to buy this land.
So you can stay at a Best Western or Fairfield Inn and be directly across the street from the parks, possibly closer to the entrance than guests at the Disney hotels.
The caveat is that they are all fairly small budget hotels; several are local and very retro. And they are some of the pricier budget hotels you'll ever book. If you want bigger, more upscale options like a Hyatt or Wyndham you'll be further away.
Getting Around The Parks
Orlando has an impressive network of buses, boats and monorails to get you around the resort. It can take some time but allowed us to save our walking for the parks.
While Disneyland is compact and walk-able, we pretty much had to walk everywhere and it gets tiring. The monorail is limited, doesn't stop in the hotels (it goes to Downtown Disney) and closes if it gets too hot (when we really wanted a break from walking).
There are for-fee public shuttles between the non-Disney hotels and the parks, but no hotel within a certain distance can have its own shuttle. So plan on doing a circuit to and from the park.
The Vibe
The Anaheim park felt very connected to its southern California locale while WDW felt like world apart to me.
The Disneyland Hotel lobby has a beautiful wall map of the original park and California Adventure's Buena Vista Street resembles southern California in the 1920s, when Walt arrived. The park evokes its own history and I liked that.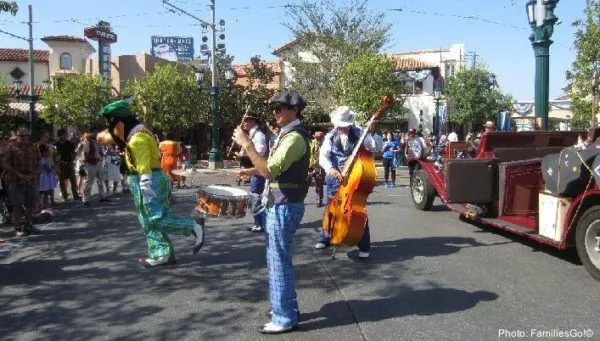 The Orlando resort is so huge it's a self-contained world of its own. It provides a complete getaway from the real world if that's what you want, and it has plenty to keep you occupied. But it's harder to branch out from this park and do other things than it is in California.
On balance, Orlando is probably the better bet with a big group, especially if you're trying to accommodate lots of ages and interests. And it's more accessible to East Coast families, of course.
Disneyland was more manageable and relaxing for us because of it smaller size, fewer crowds and less overwhelming options. It's the better park with smaller kids and limited time.
Pin it for later!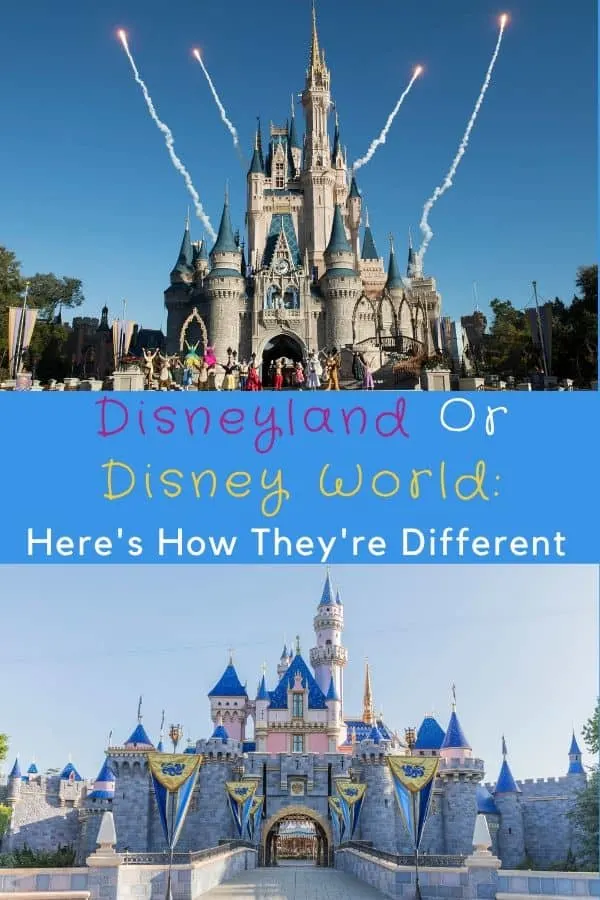 *CityPass provided us with tickets for this visit. We did not promise coverage in exchange and our opinions are always our own.