We just got back from Walt Disney World in Orlando, where Tiny Traveler dined with Cinderella, goofed around with Goofy, went on It's a Small World and ate a lot of food shaped like Mickey Mouse's head.
We were reluctant Disney goers but had a truly fun and, yes, magical experience. And we managed to avoid most of the stress and melt-downs that can come with a vacation like this. Here is what worked for us and the best advice we received.
Read More:
• 6 Tips for Tackling Disney World With Teens
• Why I Actually Really Like Disney World
• 6 Guilt-Free & Fun Disney World Date Nights
10 Tips for a First Disney Visit
1. Stay at a Disney Hotel
I used to be skeptical about this, but staying on the Disney property is incredibly convenient. We got to and from the parks effortlessly by boat, bus and monorail, often without having to fold our stroller.
We also came back to the Wilderness Lodge every afternoon to rest and swim in the pool. This made the long days and late nights manageable for our 5-year-old.
2. Don't Overlook Small Activities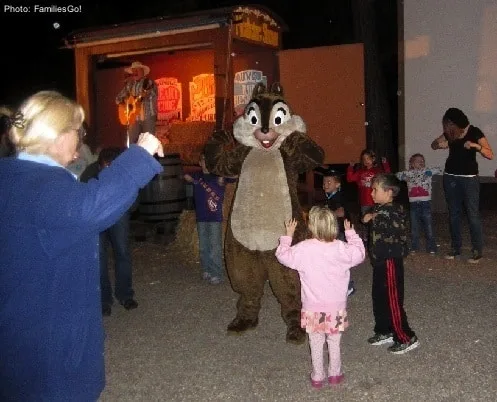 The hotels provide poolside kids' games, movie nights, arts & crafts, and even animal encounters (AK Lodge).
You might think that these low-key activities are not what you visit Disney for, but they were a nice counterpoint to the noisy parades, fireworks and shows at the parks.
We went one night to the Fort Wilderness campfire where Tiny Traveler toasted marshmallows, sang songs with a guitar-playing cowboy and did the chicken dance with Chip & Dale.
It was intimate and laid-back. She went home believing that she and the chipmunks were good friends and greeted them that way for the rest of our stay.
3. Don't Stress About Character Meals
I've never seen Tiny Traveler as giddy as she was when she met Minnie Mouse. Knowing how important these encounters would be we booked two character meals and considered a third. But it turned out to be easy enough to meet everyone we wanted to without the significant extra cost and we canceled our second meal.
At the meal we did do—Cinderella's Royal Table—our time with the princesses wasn't longer or more intimate than when we met them in the parks; each came to our table once.
Some parents say they like combining eating with character-meeting as a time saver. With older kids that works (say 7YO and up). But younger kids can be too excited to eat anyway (we took Tiny Traveler's uneaten dinner with us and she ate when we got back in our room after).
We did have a lot of fun —and the food was better than we expected— but as a character-meeting opportunity I can't say it's a must-do.
4. Look For Characters Outside the Magic Kingdom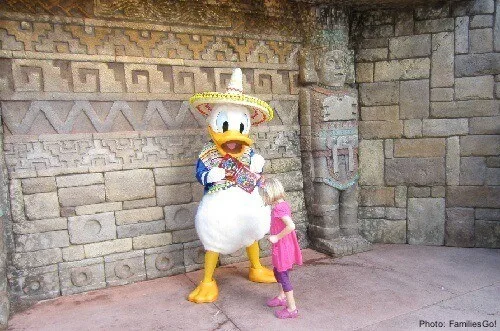 We found more characters than we expected at Epcot Center and Animal Kingdom, and the lines to meet them were often shorter than at the Magic Kingdom.
We had fun with a sombrero-wearing Donald Duck at Epcot's Mexican pavilion and had a rare Pocahontas siting at Animal Kingdom.
5. Understand that Disney World Is Big
The Disney World campus sprawls across 47 square miles. It takes at least 15 minutes and up to an hour to get from one park to another or from your hotel to certain parks. Keep this in mind if you plan to hit more than one park in a day or have reservations for a dinner or show.
6. Bring A Stroller
I would say don't rule it out for even a 6 year-old. With all Disney transportation, we still walked a lot. The stroller kept Tiny Traveler from tiring out too quickly and gave her a place to fall asleep when we were out late.
7. Don't Expect Your Kids to Eat Meals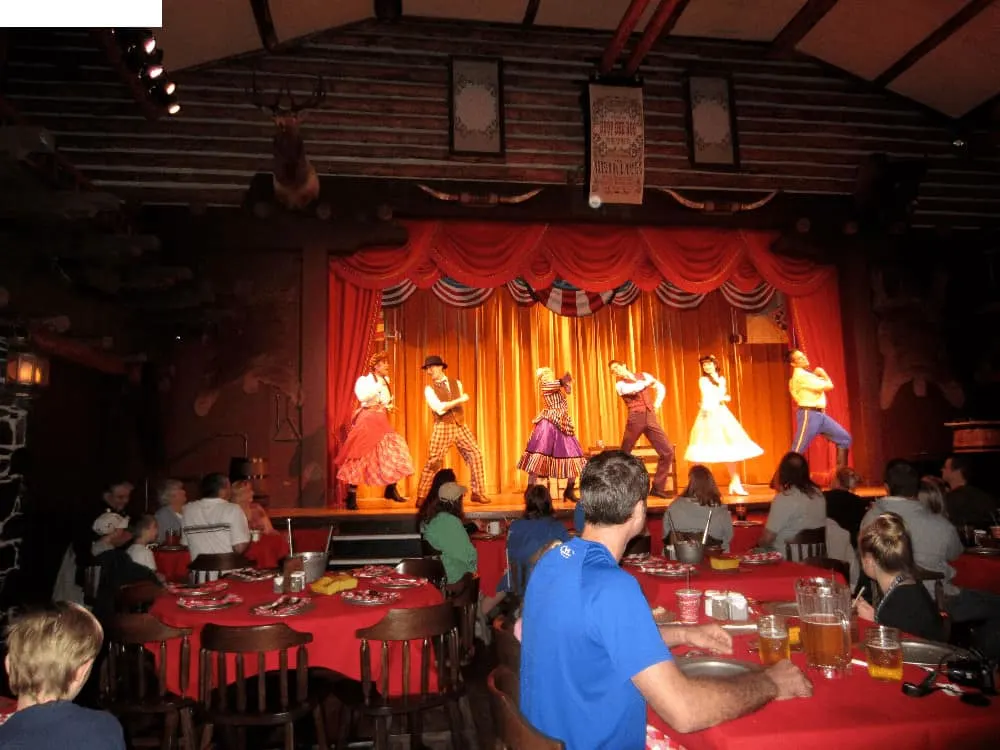 Tiny Traveler spent a lot of time not eating her pricey Disney meals because she was too excited, distracted or exhausted. She would often realize she was hungry while we were standing in line or back in the room.
So we learned to order things we could take with us when she didn't finish them, like chicken fingers or waffles (sauce or syrup on the side, please). Breakfasts often came with apple sauce, which was handy to pop into my bag with a spoon.
I also kept cereal bars in the stroller and bought apples and bananas at the hotel shop. This was some very expensive fruit but still cheaper and healthier than the ice cream and cookies we would have been buying otherwise. Consider bringing some snacks of your own.
8. Order A La Carte
A helpful waiter told us that while most kids meals and many adult meals are priced to include multiple items, you can order less—a good way to save money and calories if your family aren't big eaters.
For example, the breakfast entrée at our hotel café included eggs, bacon, pancakes, hash browns and biscuits, but we just ordered eggs and biscuits. Likewise, most kids' meals came with an appetizer that we skipped.
9. Be Ready to Repeat Rides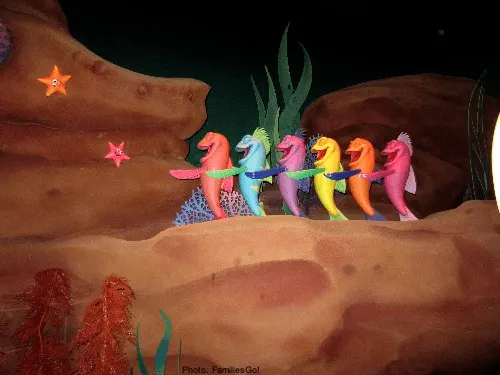 Rides like It's A Small World, The Many Adventures of Winnie the Pooh and Journey of the Little Mermaid have so much to look at that kids can't take it all in at once.
Be prepared for encore visits to at least a few. We rode It's a Small World four times (yes, four times), with Tiny Traveler pointing out new details each time.
Computer game fans will definitely want more than one shot at Buzz Lightyear's Space Ranger Spin.
10. Use Genie
It's tough to schedule your day too much. But use Genie as much as you can to see how long waits are for restaurants and popular rides and to join a virtual queue, which is way better than standing in a real one.