My ideal kid-friendly museums provide an amazing learning experience for both my kids and me.
Whether we are taking in a gigantic model of a blue whale at New York's Museum of Natural History or a supersonic jet at the Smithsonian, I love a museum's ability to capture my kids' imaginations.
And compared with theme parks or amusement parks, museums tend to be a good bargain, something I doubly appreciate as a parent of twins.
Here we offer up a top-ten list of family-friendly museums around the country, with stimulating exhibits to satisfy all members of your tribe.
More Day Trip Ideas Near You:
• 11 Fantastic U.S. Zoos to Visit With Your Family
• The Most Impressive Kids Museums in the U.S.
• 10 Off-The-Radar NYC Museums Families Will Love
10 Top Family Museums in the U.S. & Canada
1. Smithsonian Museums, Washington, D.C.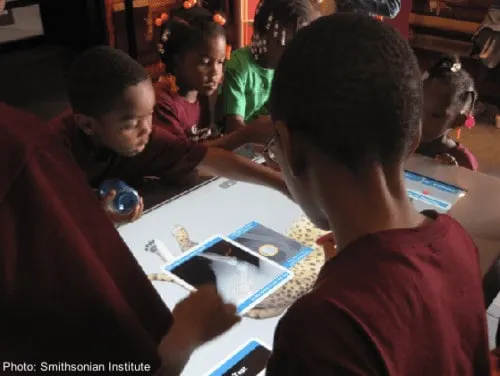 Comprised of 19 museums and one zoo, the institute provides the opportunity to see a 3.5 billion-year-old fossil, Judy Garland's ruby slippers and a giant mobile made from coat hangers all in one day.
Your biggest problem will be figuring out where you want to go. But admission is free, so museum-hopping is easy and a great way to experiment. Maybe your kids will surprise you with their taste for modern art.
The Smithsonian has excellent resources to help you prepare for your visit or learn more about what you've seen. (Here is more help planning your Washington, DC visit.)

2. The Getty Center, Los Angeles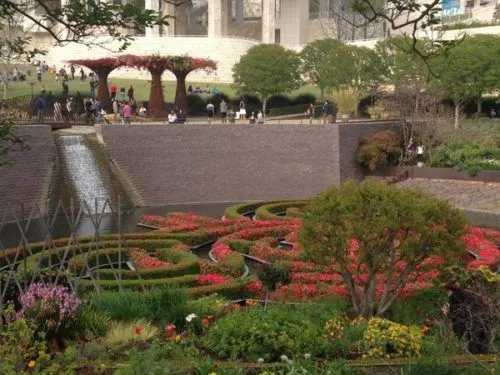 It can truly be said that half the fun is getting here.
Ascend to the top of a mountain via an electric tram and you are immediately rewarded with amazing panoramic views and 5,000 acres of tropical forests and gardens.
Families can explore the grounds and check out paintings, sculptures, drawings, photographs, and videos dotted across 21 stunning pavilions.
Admission is free for more risk-free art exploration! And don't forget to check out the many family programs. (Here are 10 more things to do with kids when you visit LA.)
3. The Museum of America and the Sea, Mystic, CT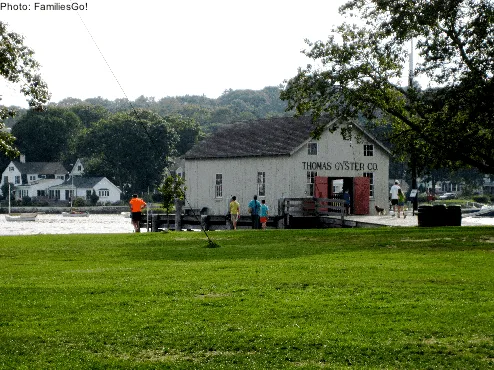 Mystic Seaport, as the largest maritime museum in the world is better known, is an awesome place to immerse your family in New England's maritime and shipbuilding history.
Climb aboard historic tall ships and stroll through a 19th-century village with more than 60 restored buildings.
Costumed interpreters help kids make candles the old-fashioned way, play 19th century games and learn how sailors did laundry. (Read how to turn a day trip into a family weekend getaway.
4. Canadian Museum of History, Gatineau, Quebec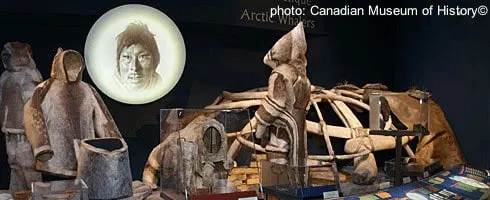 Located across the river from downtown Ottawa, this is the most visited museum in Canada.
With roots stretching back to 1856, it's also one of the oldest. Artifacts and life-sized exhibits help kids discover 20,000 years of Canadian human history.
It's also home to a children's museum and IMAX theater, which makes it an ideal destination for families with kids of different ages.
5. Boston Children's Museum, MA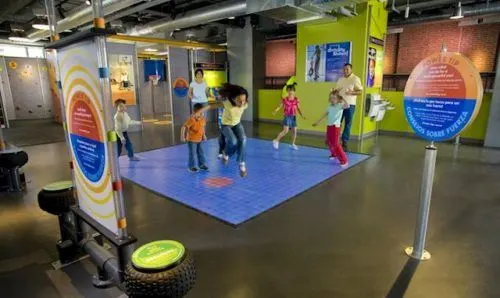 Located in Boston's emerging Seaport District, this century-old museum has more than enough to fill a rainy day.
It's one of those rare childrens museums that so big and so neat that parents don't mind spending a day here.
In the Construction Zone, inspired by Boston's infamous Big Dig, kids can jackhammer, walk on "high beam" girders, and even sit in a real Bobcat. There's also a life-size 100-year old Japanese house from Kyoto and a Global Gallery, which hosts outstanding exhibits from other museums around the world.
One of the more unique programs is Morning Star Access, which allows children with special needs to visit the Museum at special times without large crowds.

6. American Museum of Natural History, New York City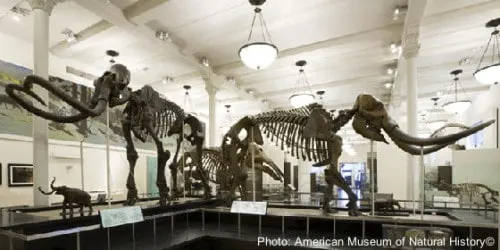 With its enormous galleries of dinosaurs, aquatic life and fossils, this is one of New York's most appealing museums for children.
The renovated dinosaur floor is its crowning glory, showcasing more than 600 fossils including a Tyrannosaurus rex skeleton.
And of course both kids and parents love recognizing the "characters" from A Night At The Museum when they visit.
Don't miss the enormous model of a blue whale in the Milstein Hall of Ocean Life. Free tours are offered daily. The Discovery Room offers families a behind-the-scenes look at the Museum and its exhibits. (Read about 9 more family museums in NYC.)
7. Queens Museum, New York City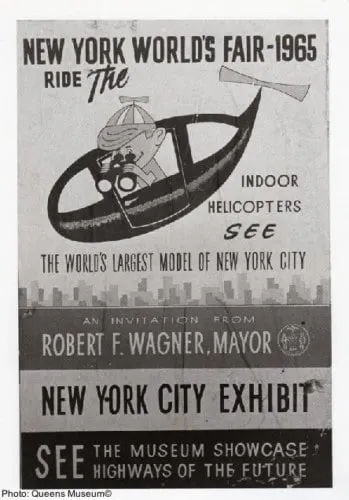 This outer borough museum is one of the City's hidden gems.
Come for the treasure trove of artifacts relating to the 1964 World's Fair, stay for the rotating modern art exhibits.
Don't miss the Panorama of the City of New York, which provides a Gulliver's-eye view of a complete, Lilliputian Big Apple.
The museum is located next to the iconic Unisphere, a perfect spot for kids to run around while you relax on a patch of grass. The Queens Zoo, Hall of Science, and thoroughly neat Playground for All Children are a short stroll away across Flushing Meadow Park.
8. Exploratorium, San Francisco
This hands-on museum looks at science and math through lenses of art, design, music, food and more in an immersive, interactive way.
Check out geometry playground, listen to a harp played by the wind or head to the tinkerers' gallery to play with marbles and explore how clocks work.
For a taste of what's in store, explore the museum's rich web resources and apps.
9. Museum of Civilization, Quebec City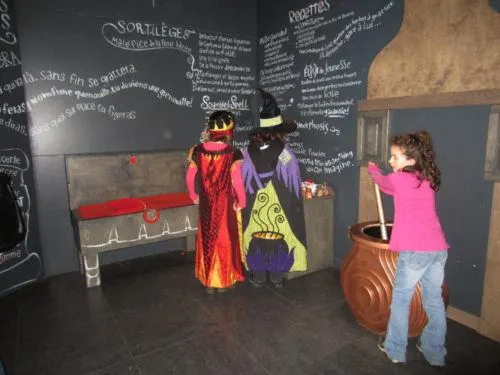 Trace Quebec's history via an exhibit that includes everything from First Tribe and colonial artifacts to hockey memorabilia.
Temporary exhibits range from Japanese samurai costumes to Canadian animation.
After the educational stuff, head downstairs for Once Upon a time, which lets kids (and parents) dress up as princesses, wizards, wolves and more before romping around a well-designed fairy tale play area. (Read about a 5-day getaway to Quebec with kids)
10. American Visionary Art Museum, Baltimore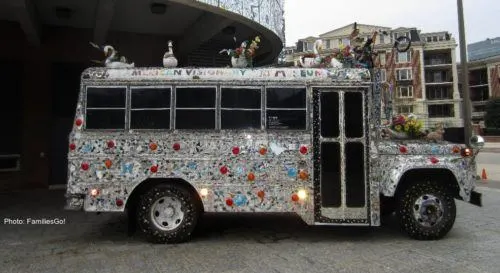 If ever an art museum were designed for kids, this is it, from its dazzling glass-covered exterior to the kinetic machines in the annex to the flatulence machine in the basement (go on, press the button).
The main exhibit changes annually. Past themes include Smiles and Story Telling and Human, Soul and Machine. They usually change in September.
Be sure to check out the most fun art museum gift shop ever, just off the lobby.
(Plan a weekend in Baltimore to see AVAM and more.)
A good museum can be a real lifesaver on a rainy or cold vacation day. Or it can be the cornerstone of a weekend getaway. What are your favorite family museums? Share your top picks below:
Pin It For Later
Monika Bialokur lives NYC and loves spontaneous trips with her 12-year-old twins. She specializes in Digital Media Strategy for brands and organizations. Follow her @MarketingMonika @CoolMomBUZZ