Our first kid-free parent getaway so far was to Montreal for my 40th birthday. My memories are filled with what we were able to do without a child tagging along.
We went barhopping one night and spent three hours eating dinner the next. We took a long morning walk across the city to a market known for its great croissants.
We also spent an entire afternoon in museums that weren't the least bit interactive. In short, we did things that we enjoy, that we don't do when Tiny Traveler is with us.
Parents often ask me for ideas for a romantic getaway.
They have managed to convince someone else to take their kids for a few days and naturally want to make the most of their time. But there is no perfect "parent vacation" any more than there is perfect family vacation.
You Might Also Like:
• 6 Disney World Date Nights
• Indulgent Mexico Getaway For Couples
• 15 Hotels Ideal For Couple Weekends
10 Ideas for a Guilt-Free, Kid-Free Couple Vacations
Romantic = Things You Both Like
The best way to start planning a parent getaway is to think about what you enjoy doing as a couple that's hard or just undesirable to do with your kids.
If you like opera, fancy food or museums, head to a nearby city for a culture weekend; or just book a hotel room in the city where you live!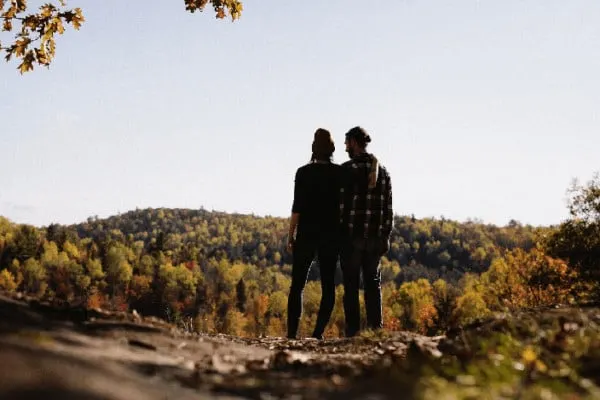 If you love long hikes and backwoods camping, grab your spouse and a tent and drive to a state park.
If you love books and haven't read more than a page at a time in ages, find a quiet B&B and spend the weekend on its porch with a glass of wine and your Kindle.
Whatever you do, it will be different because it will be just the two of you again, and that's really the point.
With Valentine's Day looming, I asked ten parents and family travel writers to tell me about the last kid-free trip they took.
I was interested in where they went, what they did and who stayed with kids. We don't necessarily expect you to copy their ideas (though more power to you if you do).
We just hope to inspire you to think, "if they did that, surely we can manage a few days," and then go and book them!
Cozy in Maine
The Destination: The White Barn Inn in Kennebunkport, Maine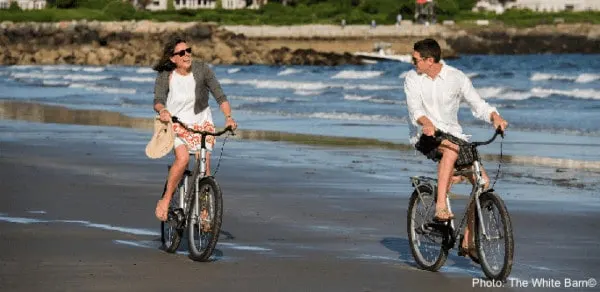 What they did: Boston travel blogger Jodi Grundig likes this inn for parent getaways because it's only a two-hour drive from her home.
"It's not very kid-friendly, and they have a fantastic tasting menu for dinner that includes some of the best food I've had."
Sophisticated in Charleston
Where were the kids: They stayed with grandparents.
The Destination: Charleston, South Carolina
What they did: Virginia mom Eileen Bell says, "We toured old homes, stayed in a beautiful inn and ate fantastic food that my son would never eat."
Where were the kids: The grandparents came to her house to stay with her son.
Wine Tasting in California
The Destination: Carmel, California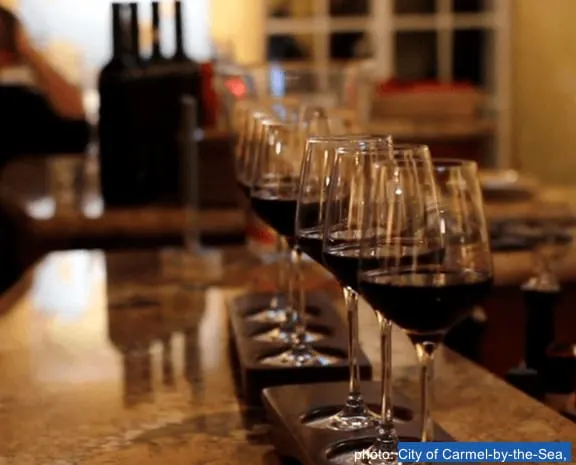 What they did: Scottsdale, AZ travel blogger Colleen Lanin says, "I love Carmel for a romantic getaway!
My husband and I could focus on doing things that wouldn't work when traveling with our kids like boutique shopping, wine tasting, romantic dinners and long nature hikes."
Where were the kids: my parents and brother are willing to watch our kids for us. My parents used to fly from Phoenix to San Diego to watch them, but now that we live in AZ, it's easier for us to get away.
Strolling Around Vancouver
The Destination: Vancouver, Canada
What they did: Seattle business journalist Karen Epper Hoffman says, "We love Vancouver: great restaurants, lovely parks, great summer markets on Granville Island, and a nice little beach right near our apartment."
They also took a day trip up to Whistler, BC, just north of the city.
Where were the kids: Karen found a summer camp in Bellinghan, WA that had a deep sibling discount, making getaways for both parents and kids affordable.
"Even though we were 'out of the country', if anything happened, the camp was only two hours away."
Sleeping Late in Toronto
The Destination: Old Mill Toronto Hotel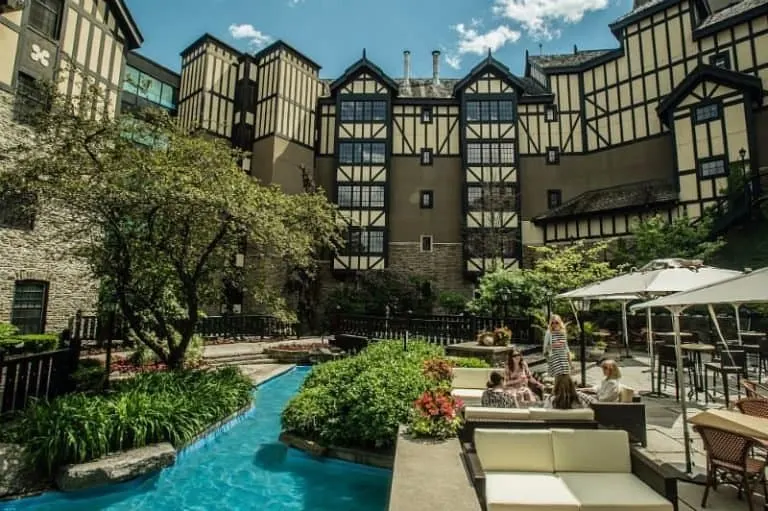 What They Did: Toronto travel blogger Corrine McDermott and her husband went kayaking, had dinner and enjoyed a very leisurely morning relaxing at the inn before heading home to their two kids.
Where were the kids: They went to their grandma's for one night.
Getting Outdoors in Banff
The destination: Banff and Sonora Island, Canada
What they did: NYC magazine editor Barbara Brody and her partner were traveling for a wedding. "A friend was getting married on Sonora, which is a private island. It was definitely trip of a lifetime sort of thing." So the couple took time to explore beautiful Banff National Park after the nuptials were over.
Where were the kids: Each set of grandparents took a turn coming to her house to watch her toddler.
Scuba Diving in Bermuda
The Destination: Bermuda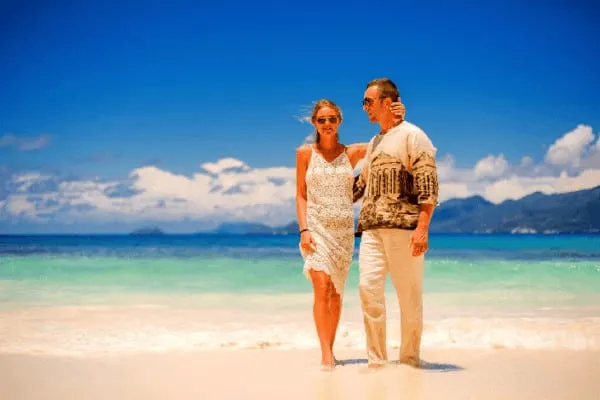 What they did: Virginia travel blogger Katie Iverson Baird says she chose Bermuda because, "It was a 2-hour direct flight from Washington, DC, so I didn't waste my few precious vacation days traveling.
I left in the morning and was on the beach by noon." She and her husband went scuba diving and actually took moonlight walks on pink sand beaches.
Where were the kids: "I traded with a friend for a long weekend. It gets crazy when I trade back and end up with 10 kids at a time, but so worth it for a few days away with my husband."
---
You might want to stay
at one of these two Fairmont Resorts in Bermuda that I reviewed.
---
Relaxing on St. Martin
The Destination: St. Martin
What they did: Long Island attorney Jennifer Snyder Latner says, "We wanted to just relax at the beach, which would have been boring for the kids. It was just beaches and amazing food!"
Where were the kids: With the grandparents.
Boutique Hotel in Puerto Rico
The Destination: Puerto Rico
What they did: Dallas travel blogger Michelle Chan-Thompson says, "my husband suddenly had to use all the accrued vacation he'd been saving for years in hopes of an extended trip when the kids were older. After two long family trips that year, I suggested one with just the 2 of us."
They stayed in an art-filled boutique hotel, watch flamenco dancing and took long hikes through El Yunque.
"Puerto Rico seemed exotic but not too far."
Where were the kids: "There was much begging, pleading and arm-twisting to convince the grandparents to watch my three kids." But she did it.
A Mud Bath in St. Lucia
The Destination: St.Lucia
What they did: North Carolina travel blogger Karen Presley Dawkins says she and her husband took a scenic drive around the island, slipped into a mud bath, swam in a waterfall and ate a leisurely lunch when they pulled into this island on a Caribbean cruise.
Where were the kids: Her oldest is old enough to look after the younger siblings for a few days.
Quality Time in Bali
The Destination: Singapore and Bali
What they did: California travel blogger Amber Myers Mamian took this ambitious trip with her husband for their tenth wedding anniversary.
She says, "I think being able to give each other undivided attention is necessary every once in awhile."
Where were the kids: For such a long trip her sisters took turns with her parents looking after four kids.
Pin it for later!