Few words are bigger bummers when you travel than "single supplement." When you're a single parent trying to plan family vacations it isn't just about the pesky supplement. It's also about losing out on free stays and free meals for some or all of your kids because you don't have the requisite number of paying adults.
So I looked for resorts and tour companies that offer packages and rates that take single parents into account. I've only included places that are open abou their one-parent pricing. But I've found that some places price in a way that is fair to single parents but they don't make a point of saying so explicitly. If you like a resort it's worth calling to ask what they can do for people traveling solo with kids.
The first four are good deals and pretty fair to your wallet. The last is priced for single parents who are luxury travelers (not sure how many of those there are, but it's a good value for them).
We don't know why more hotels that allow up to two kids to stay for free with two adults can't grant single moms and dads at least one comped kid. But we keep looking!
Here are the five deals we found for this year for solo parents trying to travel with their kids.
Planning a trip?
Check Reviews and rates for these and other resorts on Trip Advisor.
Read more: Tips for flying solo with a toddler.
Print My Caribbean Beach Vacation Packing List or
My Outdoor Vacation Packing List
5 Vacations That Don't Cost More For Single Parents & Their Kids
Caribbean Resort Vacation for Solo Parents
The Resort: Divi Resorts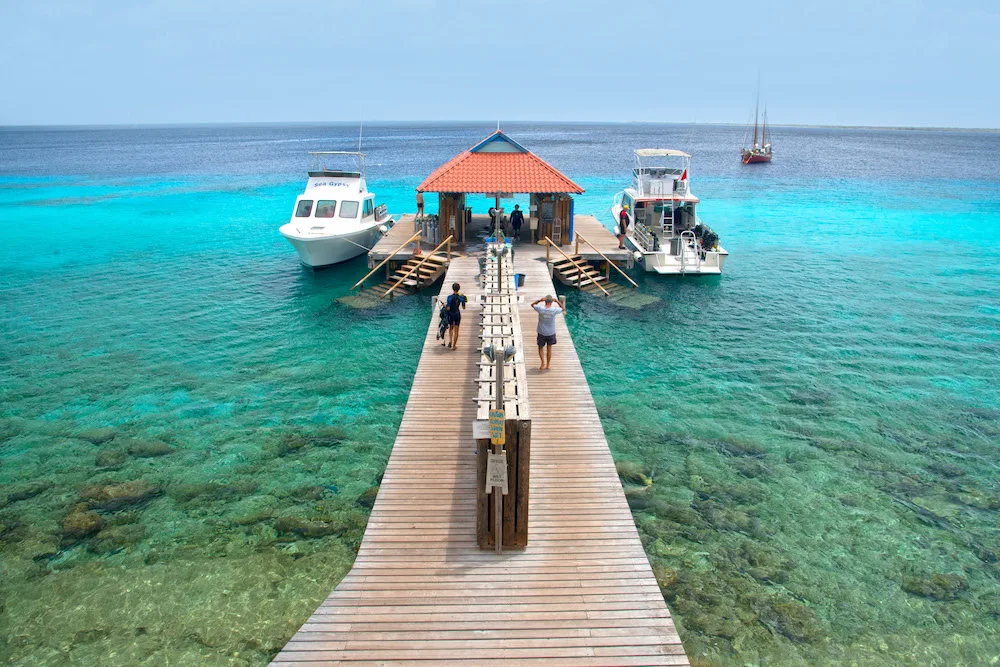 The Deal: Divi has six all-inclusive resorts on some of the loveliest and more interesting Caribbean islands. They each allow at least one child to stay for free with a single parent. Additional kids are charged an "extra child fee" rather than a full adult rate.
The most all-around family-friendly property is probably Divi Aruba All-Inclusive with its many activities, kids club, kids bikes and multiple pools. Divi Flamingo in Bonaire is a good bet with teens and tweens for its PADI-certified diving program and "house reef" where you can snorkel right off the beach.
The Details: Divi's deal page says that it's for one child per adult. But I tried booking several dates this spring in Bonaire and it showed two kids up to age 12 staying for free with one adult. So the actual details might vary by resort and time of year.
Caribbean + Mexico All-inclusive Vacations for Solo Parents
The Resort: Palace All-inclusive resorts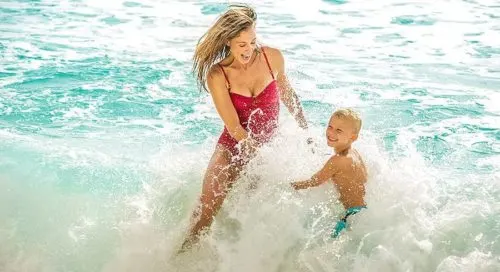 Palace Resorts, which is known for its colorful kids clubs, water slides, splash pads and flow riders, has 3 resorts across Cancun and one in Jamaica.
The Details: Single parents can take advantage of the Kids Stay Free Offer without a single supplement. Kids have to be 17 or younger and you must have proof of age at check-in. Peak weeks might require a four-night minimum stay and some higher end rooms are not included. Rates vary by resort and time of year.
Read More: 5 Top Family Activities on Riviera Maya.
Also Consider: My review of Bahia Principe Riviera Maya
The Resort: Grand Palladium All-inclusives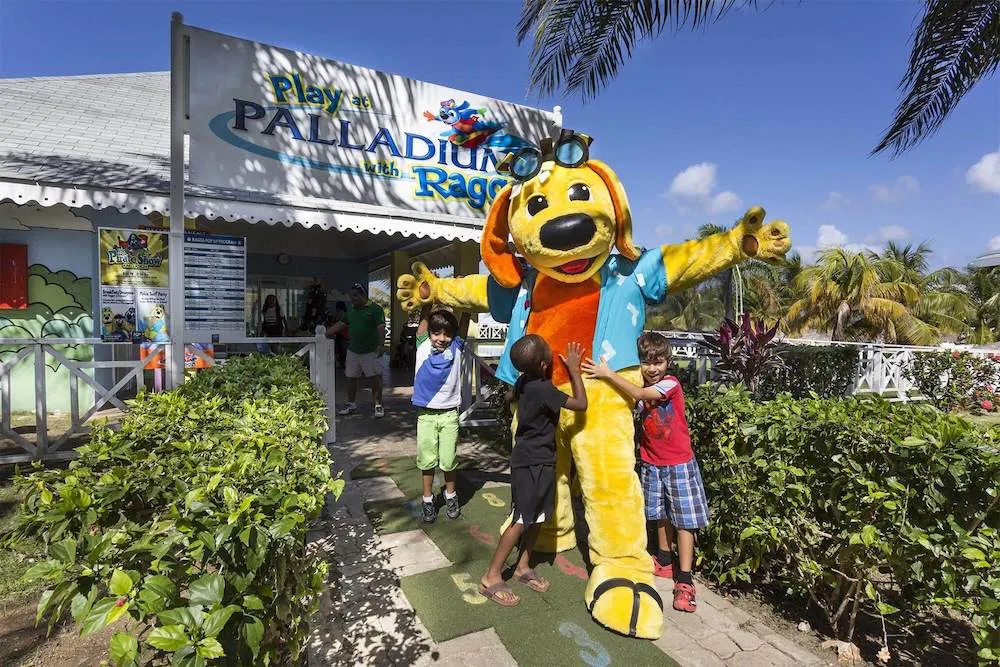 Grand Palladium has resorts in Puerta Vallarta and Cancun, Mexico; Jamaica and the Domican Republic that are built with families in mind. Look for a kids waterplay area, a robust kids club for tots as young as 1YO, facilities like a teen game room and soccer fields and multiple pools; some reserved for adults so you can splash away with abandon in the others. Several of the resorts have shows and meals with the resort mascot Raggs and his friends.
The Details: Up to two kids can stay for free in a room with one or two adults at the brand's Cancun, Riviera Maya and Puerta Vallarta all-inclusives. All the rooms seems to be capped at two kids, though. If you have three or more I would suggest calling and finding out what the added fee would be for having three kids and one adult in a room that sleeps four people.
World-Wide Soft Adventure for Single-Parent families
The Tour Company: Explore Worldwide group travel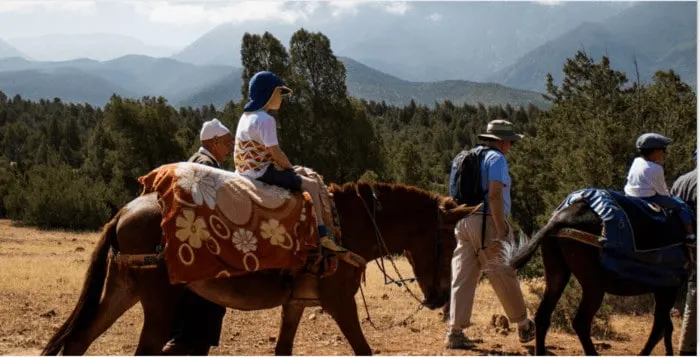 This light-adventure travel company offers small-group trips specifically for families to destinations in Europe, Asia, North Africa (Morocco) and Central America (Costa Rica).
A spokesman says, "The great thing about these trips is the children have other children to interact with and parents have some other adults to share the experience with. We find single-parent families particularly benefit form this format.
The Details: They all have an adult price and a kid price, which stays the same regardless of how many adults or kids are in the family. The trips start at about $800 per adult for tours in Morocco and Turkey. Trips to Portual and Croatia can be above $1600 per adult.
The Tour Company: OARS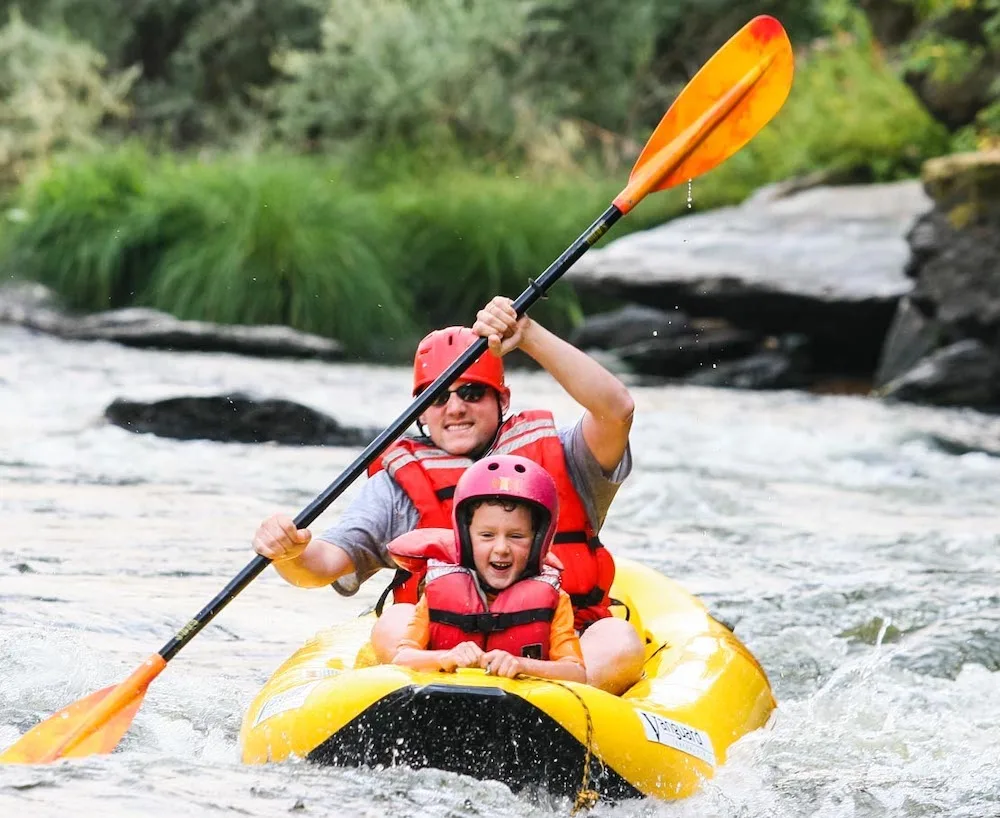 OARS is the company to turn to for solo parents who like the outdoors and don't mind roughing it a bit, but would also be happy to have help with the planning, schlepping, cooking and fire-making. They have trips specicfically for families in the Western U.S.—often in National Parks— as well as Canada, Mexico, Costa Rica and Peru.
All the trips involve time paddling in a kayak or raft and some involve additional activities like cycling and horseback riding. They do have minumum ages for the kids that vary by destination and might differ on the same trip during high-water and low-water season. They'll take kids as young as 4YO for the shortest trips but 12YO is the minimum for the longer and more rugged journeys.
The Details: Like Explore, OARS has adult and child per-person rates that don't change based on the number of adults. Prices start at about $800 per adult for an easy three-day trip in California to about $4,000 for six days in a safari camp in British Columbia.
Pin it for later!