Disney has built its theme park empire around knowing how to please both parents and kids. Even so, on our visit to Disneyland when Tiny Traveler was 7, she pulled me toward Toon Town while I looked longingly at the towering Matterhorn ride.
Still, it's easier to find things that will amuse our whole family and not scare the heck out of anyone at Disney parks than at any other amusement park we've visited.
Here are seven things Tiny Traveler and I agree are totally cool in Anaheim. Thrill-ride fans and jaded teens will roll their eyes at some of these picks, but at least a few of them will entertain your whole family.
Visiting Disneyland? Read all about Southern California.
7 Disneyland Attractions For Every-Age Kid
(and Grown-ups)
Animation Academy
You sit in a small auditorium while an imagineer sits at a desk on stage with a screen overhead. She instructs you take your pencil and paper and draw a few lines here, a couple of curves there and finally a dot and a dimple over there.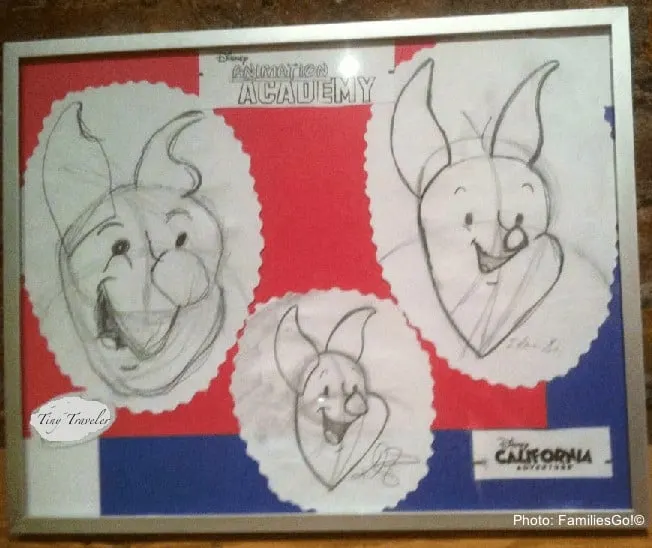 Voila! You've drawn a Disney cartoon character all by yourself. Tiny Traveler, and I were both able to draw a recognizable Piglet.
They do different characters every 20 minutes or so and I really could have sat there all day. You'll find it in California Adventure.
Notes: This is one of those attractions that is a little under the radar and never too crowded. it's also a chance to enjoy air conditioning on a hot day.
If you sit in the front row, the imaginer might give you her drawing at the end!
The Classic Story Rides
The best Disneyland rides, I think, are the ones that immerse you in the imaginary worlds of the classic cartoons.
Alice in Wonderland, Peter Pan's Flight, Snowy White's Scary Adventure, The Many Adventures of Winnie The Pooh and even the slightly dated Mr. Toad's Wild Ride and the newer Ariel's Undersea Adventure have enough color and detail to delight older riders without scaring younger ones.
Unless the kids are going through that Tween phase where they have decided they hate all Disney movies. In that case, consider spending some time at Universal Studios and returning to Disney in a few years when they're over that.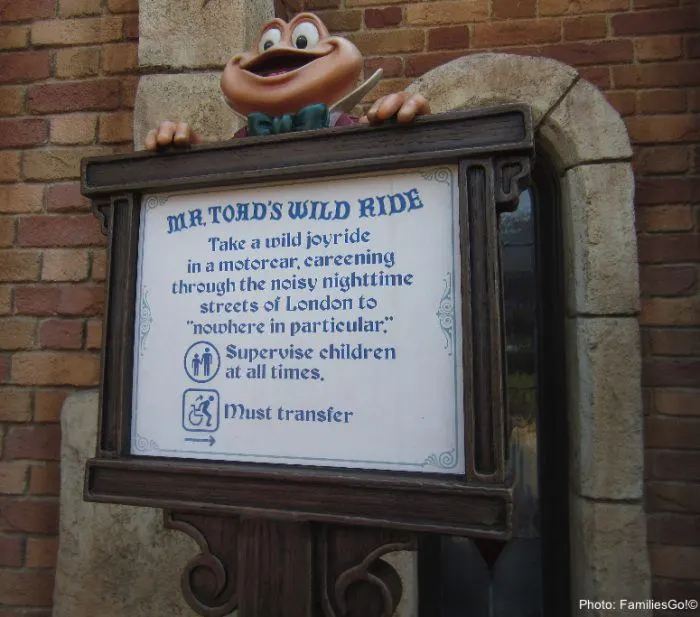 Note: Some of these are Disneyland's oldest rides and none have room for a FastPass line. Alice and Peter Pan always have lines because they are the coolest but their cars are small.
Pinocchio's Daring Journey, Mr. Toad and Snow White tend to be manageable, but aren't quite as good.
It's a Small World
Tiny Traveler hits this ride four or five times each time we go to a Disney park. The original one in Anaheim is a ten-minute journey.
If you sit back and relax, maybe sing along, there really is something irresistible about it—lucky for me, since my kid can't get enough of it.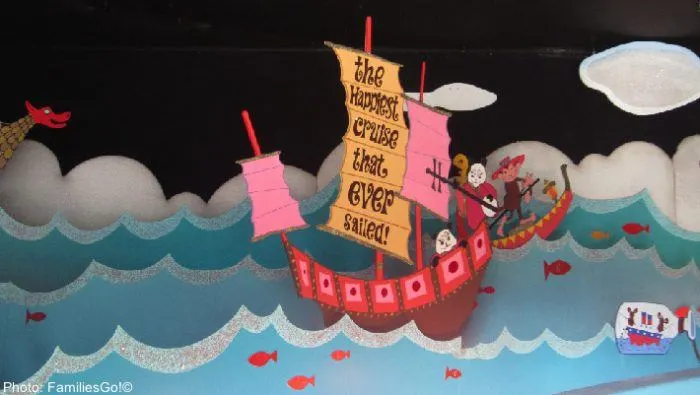 Note: This line is sometimes long and sometimes short, but the boats hold 10 to 12 people and it always moves fast. At park opening we rode three times in a row without getting out!
Nemo's Submarine Voyage
Waiting in line for this underwater ride, a cast member told me it uses some of the most high-tech effects of any ride. And I believe it.
Intellectually you know you're two feet under water, going around a large pond. But the scenes out the window convince you you've journeyed far and deep into the ocean.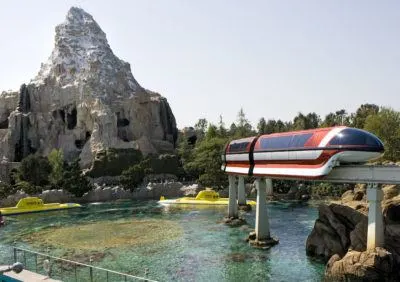 It's not scary despite the under water aspect. We were both amazed by how convincing it was.
Note: If you are using the monorail this is a good ride to to do on your way into or out of the park. It's right next to the Tomorrowland stop.
The Enchanted Tiki Room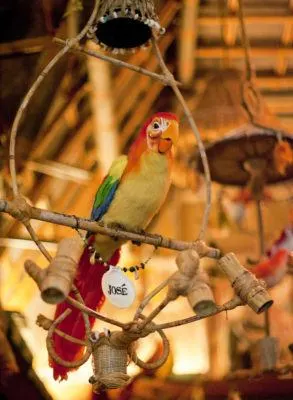 I don't like to tell much about this attraction because it's one of those things you have to see for yourself. Wikipedia describes it as a, "Musical animatronic show drawing from American tiki culture."
The first time we saw the Tiki Room's five-minute floor show we were slightly nonplussed and highly amused by its originality and kitsch.
This was probably a high-tech attraction when it opened in 1963. It's entertaining now for its retro vibe but also because it's still whimsical and fun.
Note: The show is indoors so it's a handy to join José, Michael, Pierre, Fritz and Fiji when need a few minutes of air conditioning.
There is rarely a line, but you do need to wait for one show to end before they let in the next group.
Soarin'
Sitting on my "flying bench" swooping over the Russian River in northern California, I had to resist lifting my feet up so they wouldn't get wet. Tiny Traveler did lift her feet to avoid the cold, rippling water below us.
The special effects on Soarin' are that good. It's all virtual so it's safe for any age. And every age, including those eye-rolling teens loves it. We saw Soarin' over California, which has since been replaced with Soarin' around the world.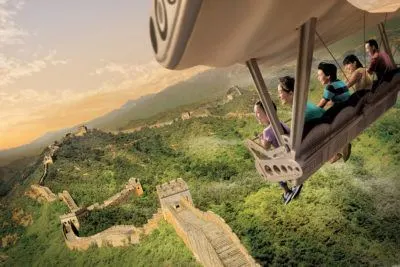 This newest ride takes you over China's Great Wall, Egypt's pyramids, Switzerland's Matterhorn, Monument Valley and Sydney Harbor (don't get your feet wet!).
Not surprisingly, it's a perennially popular ride. Stop by early in the day to hop on if there's no line yet or to grab Fast Passes for later on.
The Resort Pools
Disneyland has three beautiful *on-property hotels (rack rates state at $250 a night), all with great pools.
They each offer some combination of regular and wading pools, slides and whirlpools.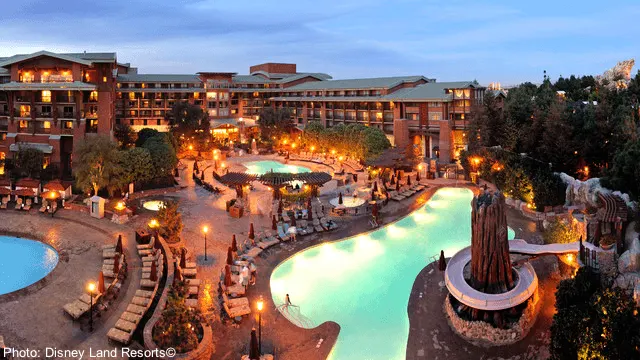 There are plenty of lifeguards on hand. During peak weeks staffers will lead kids in pool games in the afternoon.
Taking a pool break after lunch, especially on a hot day, recharges everyone's batteries.
Teens can chill out and escape into a book or their phones. Younger kids will splash and slide. You can head for the hot tubs.
The pools are part of the experience. Taking advantage of them prevents (or cures) those over-excitement meltdowns. We make a point of it every day at the parks, but especially when we plan to be up late.
Pin it for later!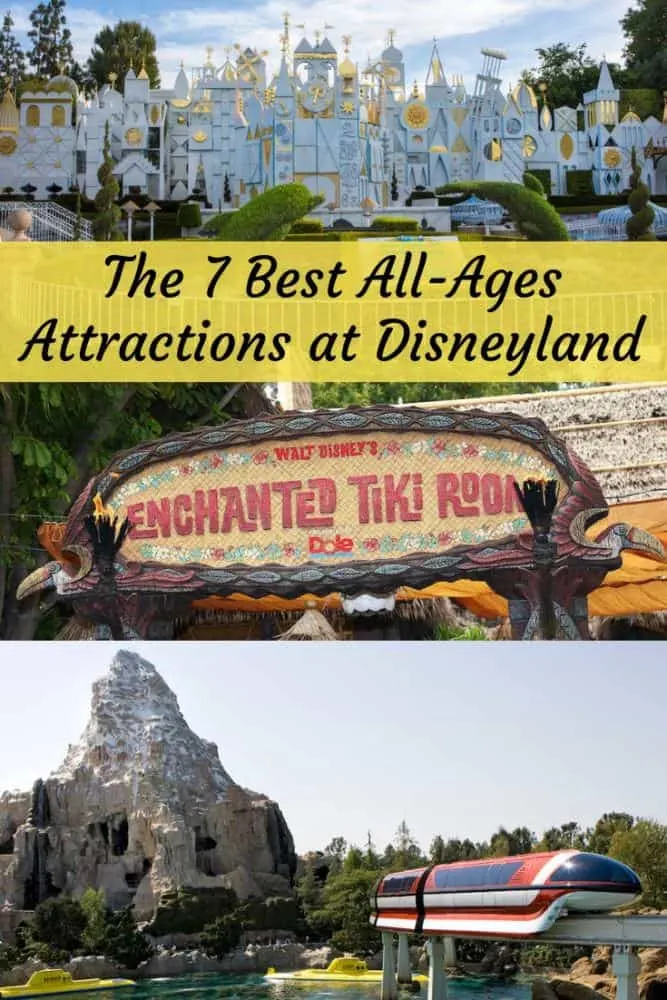 *We were guests of CityPass when we visited the Disneyland. We did not agree to cover the park or CityPass or to write about them in any particular way in exchange for our CityPASS cards. Our opinions are always our own.