The Christmas season can get chaotic. Taking a time-out from all the planning, shopping, wrapping, cooking to visit a city full of holiday lights and sounds gives you quality time with your partner and your kids.
It magically changes this time of year from hectic to happy—even if the city you're visiting is your own, or one right nearby.
These are the Atlanta holiday events that you just can't miss whether you're just visiting or you live here.
Here are my Altanta Christmas time top five things to do with kids. They've become wonderful traditions in our household. Maybe some of them will become your traditions, too.
Atlanta: 5 Top Christmas Season Things To Do With Kids
Atlanta Ballet's "The Nutcracker"
The Nutcracker Suite was meant to make its debut at the Cobb Energy Performing Arts Center in 2020. The music, dance and always make me nostalgic for the Christmases of my childhood.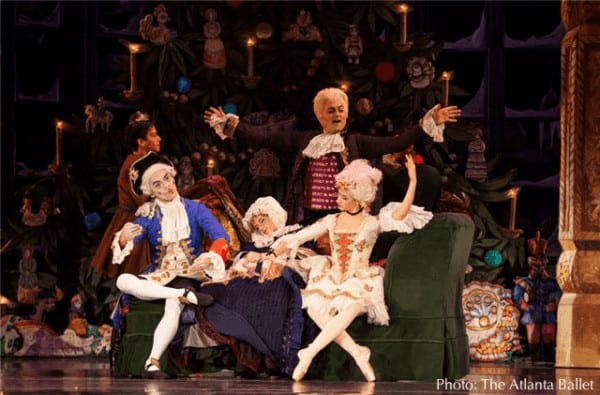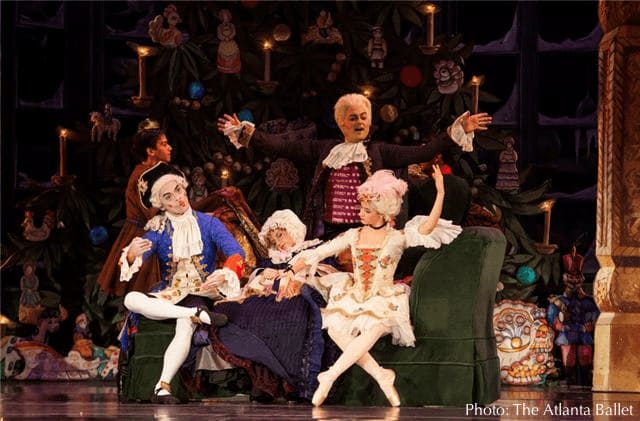 In its former home at historic Fox theater I always told first-timers they must splurge on a seat in the 'snow row' for a complete experience. You can guess what happens there! For kids it's quite magical and make them feel part of the action. It's a fun feature I hope they keep in the ballet's new home
Fantasy in Lights at Callaway Gardens
If light shows are your favorite holiday treat, indulge in lights galore at Callaway Gardens, just about an hour outside of Atlanta.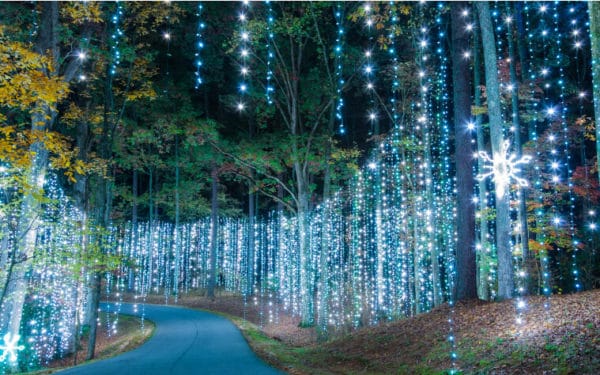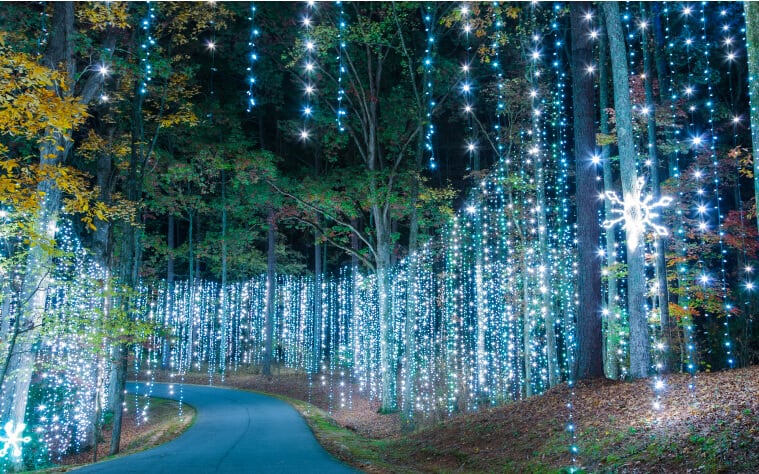 Drive your own car or hop on the Jolly Trolley for a display of more than 8 million twinkling lights.
National Geographic named it one of the top 10 places in the country to see holiday lights.
Covid Update: It's happening in 2020 and they've added a new Magical Field of Lights. But capacity is more limited than in past years, so don't wait to buy tickets.
For a real treat, spend a night at the Calloway Resort, not far from the Gardens. They often have packages that include an overnight stay and tickets to the light show.
Book it!
Choose the lodge or Mountain Creek Inn, which offer different rooms, pools, hot tubs, restaurants and other amenities.
Garden Lights at Atlanta Botanical Gardens
If you want to stay closer to town, million twinkling lights decorate the Botanic Gardens here. Plus there are usually treat for sale including s'mores for the kids and hot buttered rum for mom and dad.
Nighttime is glorious because of all the lights. But don't skip a daytime visit, especially with smaller kids. You can see model trains and ride a garden train, too.
Try to time your visit to finish your daytime activities as the lights are coming on.
Covid Update: This outdoor light show can continue this year. But they warn that capacity is much lower than usual. And I'm not sure Santa will be on hand for photos during the day this year.
Stone Mountain Park Christmas
My family goes to Stone Mountain for the holiday parade, complete with a flying snow angel. It brings a smile to the faces of everyone in my family.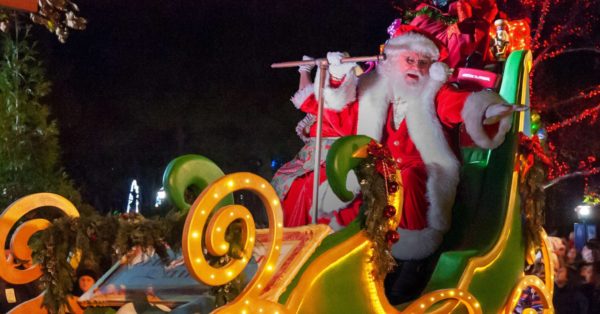 There is a long roster of live shows, a 4-D Polar Express experience, a sing-along train, several tree lightings, a new holiday laser show, and a Magical Frosted Forest of holiday lights. They even make it snow.
Don't miss the Summit Skyride Gondola, which isn't part of your Christmas festival tickets.
Even when we aren't in the middle of a pandemic, it's advisable to get tickets ahead for individual attractions you really want to do, especially those that are popular or cost extra.
Stay overnight!
There's a lot to do at Stone Mountain, well into evening.
• Turn your visit into an onsite overnight getaway by booking a room Atlanta Evergreen Marriott, which has a heated indoor pool.
• Or try the boutique Stone Mountain Inn, which has roomy rooms and a restaurant with Southern comfort food and a view.
Find the best seasonal rates for Atlanta hotels on TripAdvisor.
Make a weekend getaway with these additional activities.
Holiday Puppets at the Center for Puppetry Arts
My children used to look forward to seeing a live puppet version of the 1964 Ranken-Bass cartoon Rudolph the Red-Nosed Reindeer. But the Center for Puppetry Arts has since expanded their holiday activities.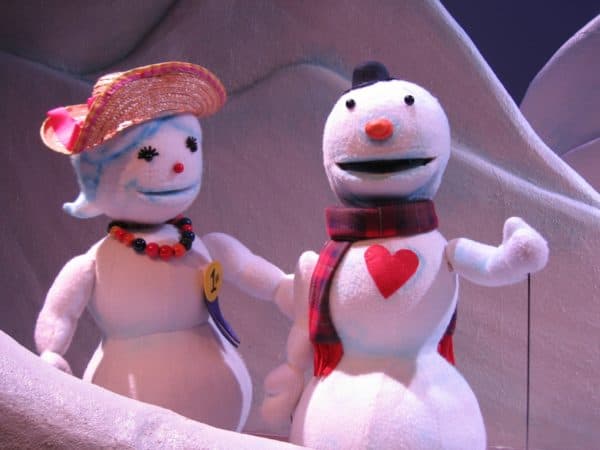 This year they're hosting an exhibit of puppets from popular Christmas movies including Emmet Otter's Jugband Christmas and Rudolph the Red-Nosed Reindeer. It's included in your museum admission, but reqires a separate timed ticket.
You can also see Stan the Lovesick Snowman, based (loosely?) on a Hans Christian Andersen story.
Pin it for later!
Lesli Peterson is owner, editor & CEO of 365AtlantaFamily.com. When she's not traveling, she's hiking in the mountains or checking out Atlanta's culinary scene. Find her Facebook, Twitter and Instagram.
Photos courtesy of the event venues.