It's a challenge for a city or region to develop a new tourist zone from the ground up. It's even more unusual to develop one that is interesting enough to be a destination all by itself. But Maryland has done exactly that with the National Harbor, a great base for a visit to Washington, DC with kids but also an easy weekend getaway or DC-area staycation with kids all by itself.
Here's what we suggest for a family weekend at National Harbor:
Top Things To Do Kids in National Harbor, MD
Friday afternoon: Check-in and Explore
We stayed at The Gaylord National Resort, which is enormous, with a beautiful shopping and dining atrium and extras like dive-in movies on the weekend, summer scavenger hunts, holiday ice shows, dancing fountains and a not-to-miss evening laser show.
Read more: our Review of the Gaylord National.
• Also, 10 unique things to do in Washington, DC with kids.
Parking tip: The easiest parking option is to use your hotel's garage if it has one (the Gaylord does). Street parking is scarce, metered and has a two-hour limit. Hotel garages generally have in-and-out privilenges and the public garages don't.
Things To Do Around the Harbor
After you've settled in you can set out to explore. National Harbor has lots of activities for kids and families. There are free and popular events like outdoor movies and Zumba classes in summer and live music and light shows for at Christmas time.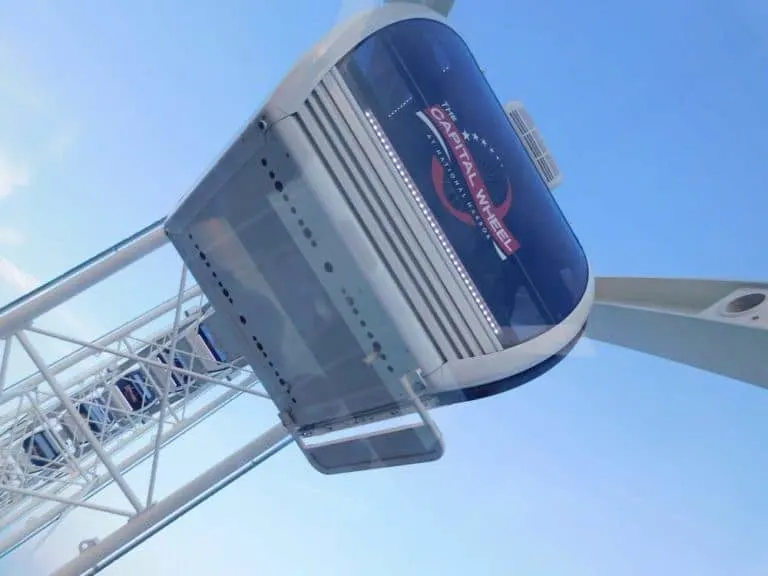 We were pleasantly surprised by the prices and value for the carousel ($7) and Capital Wheel ($15 and $11.25, respectively, for adults and kids). We assumed the latter would take us around once or twice, but we stayed on for quite a while and went around eight or ten times, enough to feel we had really enjoyed the views and taken all the photos we wanted to.
We caught the sunset over the Potomac River, which was nice. But the lights from the monuments in Washington, DC are a too far away to see very well so waiting for nightfall isn't essential; you might even see more in daylight.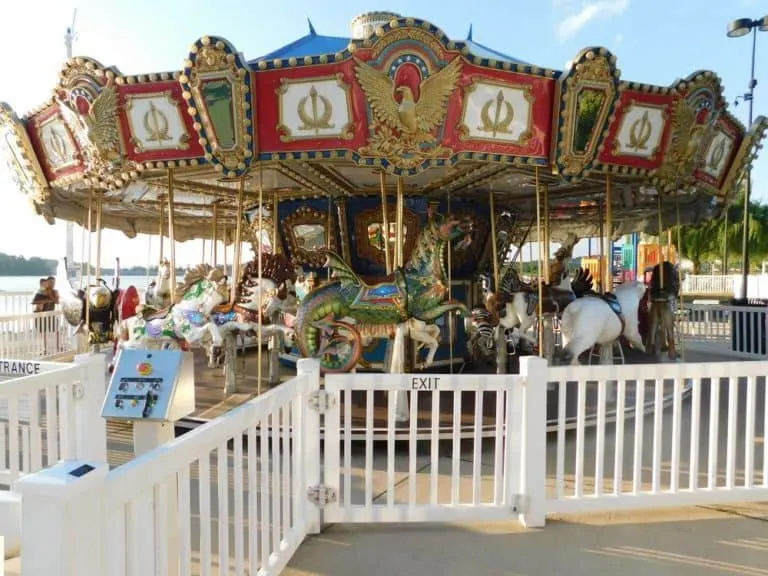 The outdoor Flight Deck bar beneath the wheel is an equally good place to catch the sunset and is casual enough that you can bring your kids. (Happy hour is from 4:00-7:00 on weekdays and noon – 3:00 on weekends.)
The carousel ticket is for all-day access to the ride and a small playground next to it.
I doubt anyone rides all day. But if you catch it at a not-busy hour as we did, your child can ride five times in a row (or more) and then play at the playground a bit while you enjoy the harbor views and consider your dinner options. You'll feel you've gotten your money's worth.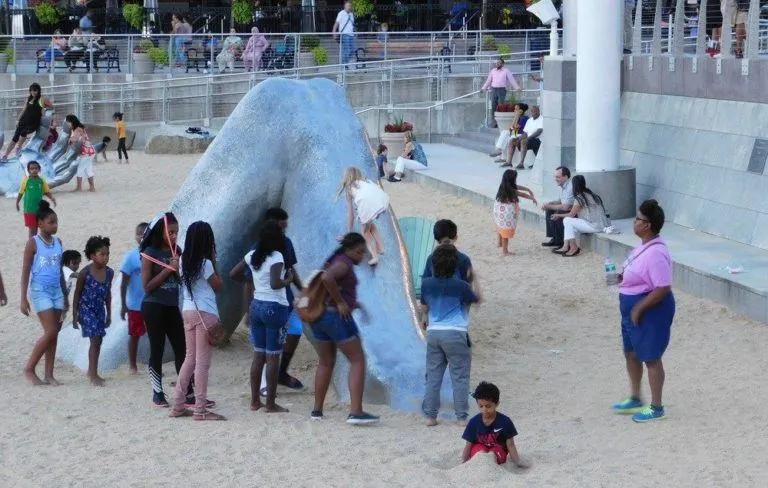 Once the summer sun goes down and things start to cool off, kids flock to the Awakening, a sprawling statue of a giant breaking through the sand of the artificial beach in center harbor (above and top).
The more agile kids climb up and slide down his shin while smaller kids are happy to crawl around the enormous face and hands.
Evening Entertainment
Make your way to the lobby of the Gaylord Hotel by 9:15 to catch to the laser light show. It's 15 minutes of dancing lasers and patriotic music and is far more impressive than we expected.
You can see it from the atrium floor or the balconies of atrium-facing rooms but I think the best perch is the balcony-level Belvedere Bar, where it's fine to sit with kids.
National Harbor Restaurants
The Harbor has a good variety of kid-friendly restaurants in a range of prices. The restaurants closest to the water are the priciest – think oyster bars, steak houses and Italian that is all upscale but still family friendly. You probably want to change out of your shorts and flip flops for these places though.
Retreat a block or two from the water and options become less expensive and more casual.
We were surprised and impressed by how good the barbecue was Brother Jimmy's. The peppery, melt-in-your-mouth brisket was by far the best dish. Pulled pork, ribs and fried chicken were good, too.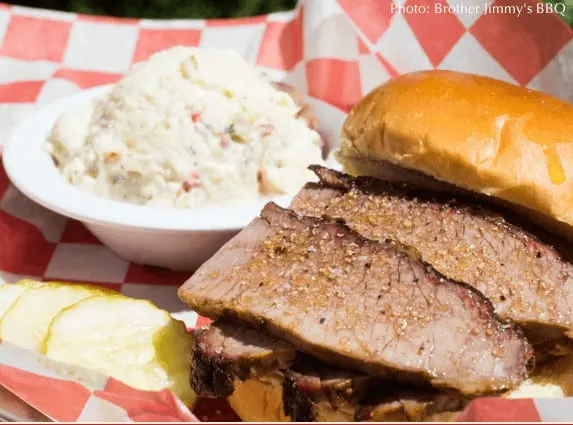 They didn't have ribs on the kids' menu. But the chef, an experienced pit master, promised he would add them soon, in part because his own grandkids love them.
Sides are good and portions are large; sharing plates is a good way to go.
If you want something easy for dinner, head to Nando's Peri Peri, a fast casual South-African chicken place a few blocks back from the water.
We liked it because it's a little different and pretty inexpensive. The food was good and the adults could share a pitcher of sangria or order a beer. The marinated chicken comes with your choice of spicy sauces and sides that range from mashed potatoes and pepper-flecked rice and peas to corn or mixed olives.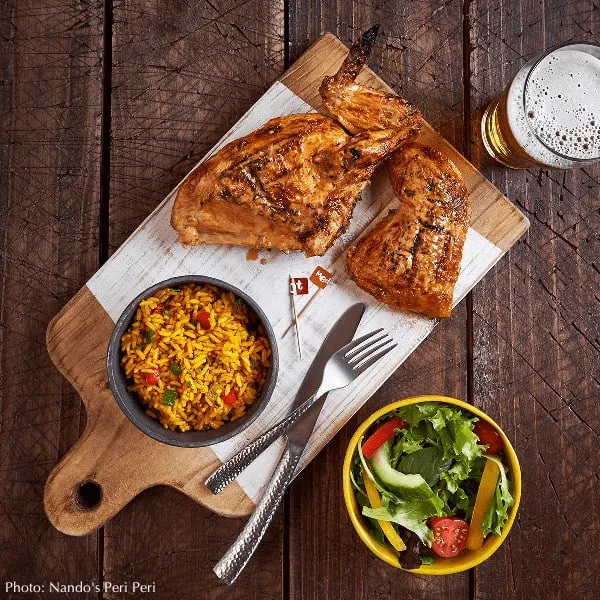 Skip dessert at Nando's and head instead to the Peeps & Co. store, which your kids will have been begging to do all weekend. You'll be astounded by the variety or colors, flavors and sizes these sugary marshmallow creatures now come in; your kids will just love all the sugar.
Saturday Across and on the Potomac
Morning in Alexandria
Get an early start and hop in the car and drive over to Alexandria (you can also take a river taxi if you don't want to drive. It's a fun ride but for a family the round-trip fare is surprisingly steep).
Walk down King Street, popping into shops, bookstores and cafes along the way, Make sure to visit the lively farmer's market for amazing seasonal produce, prepared foods like jam and southern specialties like biscuits and ham.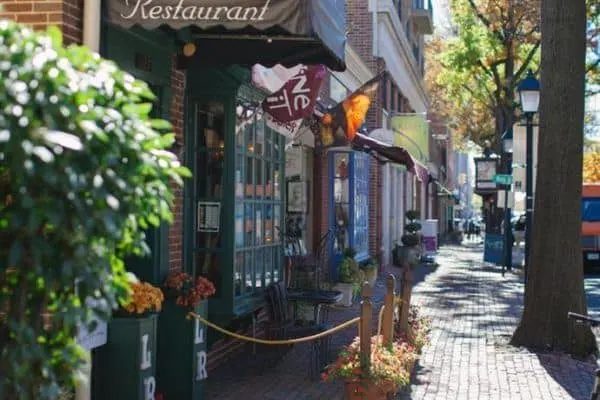 Check into the tourist office across the way to see if any walking tours are happening. Or make your way to the waterfront to explore the Torpedo Factory, a former industrial space where you can see an eclectic range of artists at work in their studios.
The 3rd floor has small archeological museum where you can sometimes catch kids' activities on weekends. Make time to watch the fellow who plays the water glasses out front.
Lunch in Old Town
You can find anything from Ethiopian to banh mi in Old Town. We like Eamonn's for Irish fish 'n' chips. They have a smaller kids' portion that comes with an ice cream cone, Virtue Feed & Grain is a casual family lunch spot that has killer crab dip and root beer floats.
Afternoon on the water
After lunch head back to the National Harbor side of the river, where families that are sporty or who have tweens and teens can go kayaking or paddle-boarding with Boating in DC.
A staff-member told me this is his favorite of the company's several launch areas because of the opportunity to see local wildlife on the shore (just head to the far side the nearest bridge).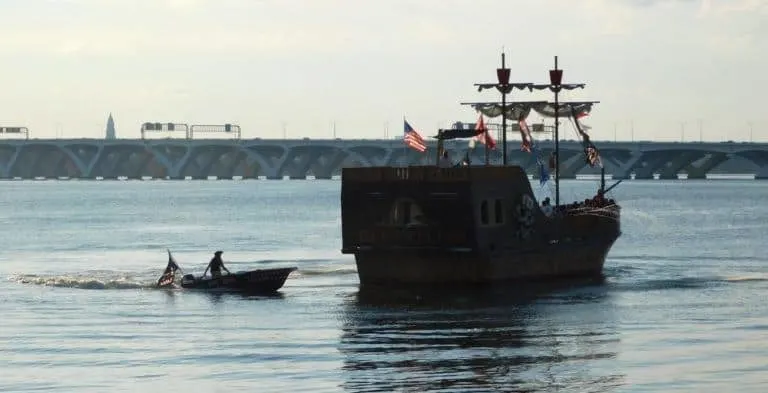 With younger kids give Urban Pirates a try. It looks cheesy, but we climbed aboard their Baltimore ship with Tiny Traveler when she was 5YO and had a blast (literally, the shooting of water canyons at other pirates and tourists is enthusiastically encouraged).
Kids can dress up in their own costumes or those provided. You'll sing pirate songs, play pirate games, fight off duplicitous mariners and share some pirate treasure. You'll get some good views of the harbor, too, if you remember to look up now and then.
Read more: About our Baltimore Weekend.
• and Baltimore restaurants
Relaxing Sunday
Splurge on the breakfast buffet at Pienza Marketplace in the Gaylord atrium. Everything is fresh, the service is friendly and the omelets and pastries are really good. You might not be hungry until you get home.
A Day With George Washington
Head back across the Potomac to Mount Vernon, George Washington's estate, a 20-minute drive from the harbor.
Get tickets for a timed 30-minute house tour (the only way to see it) and then explore the small museum and extensive farm, gardens, and outbuildings.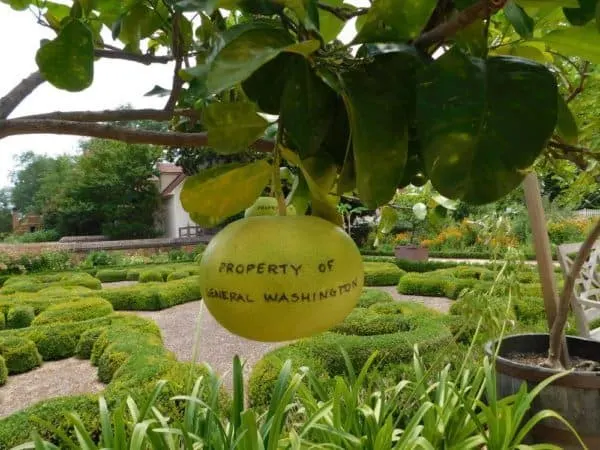 9YO Tiny Traveler really enjoyed Agent 711, a spy app you can download. It sends kids on a scavenger hunt around the property in search of hidden messages. It's a good way to make sure you see everything.
You can bring your own lunch and picnic on the grounds, grab something quick from a so-so food court or sit down to a more formal lunch at the Tavern, something we have yet to do but that I'd like to try.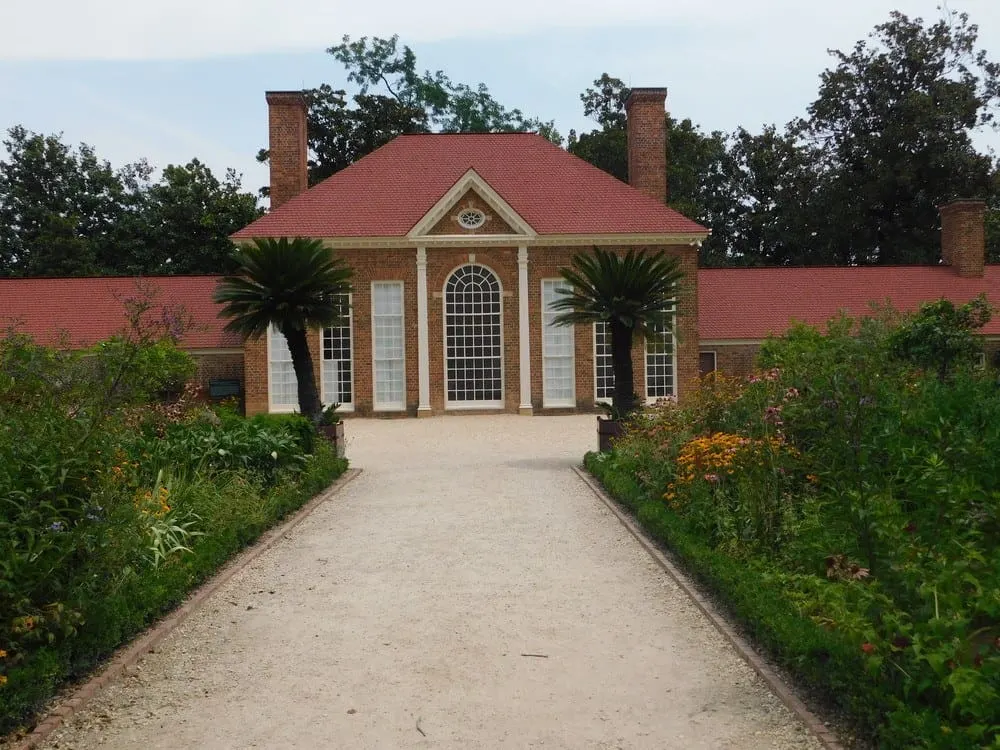 Visiting the estate can take two hours or a whole day depending on the ages and interests of your kids and the weather.
Spring or fall are absolutely the best times to visit. It's hard to appreciate the ornate gardens and a working farm in the dead of winter. In August we wilted in the humidity before we saw everything we wanted to, which we felt bad about.
But I guess we have a reason to go back, and we most likely will.
Tip: You can take a water taxi to Mount Vernon from National Harbor. But the trip is an hour each way. And it only goes and returns once a day, which might leave you with way more time or not as much time as you want. Though driving is less scenic it's quicker and gives you more flexibility.
Pin it for later!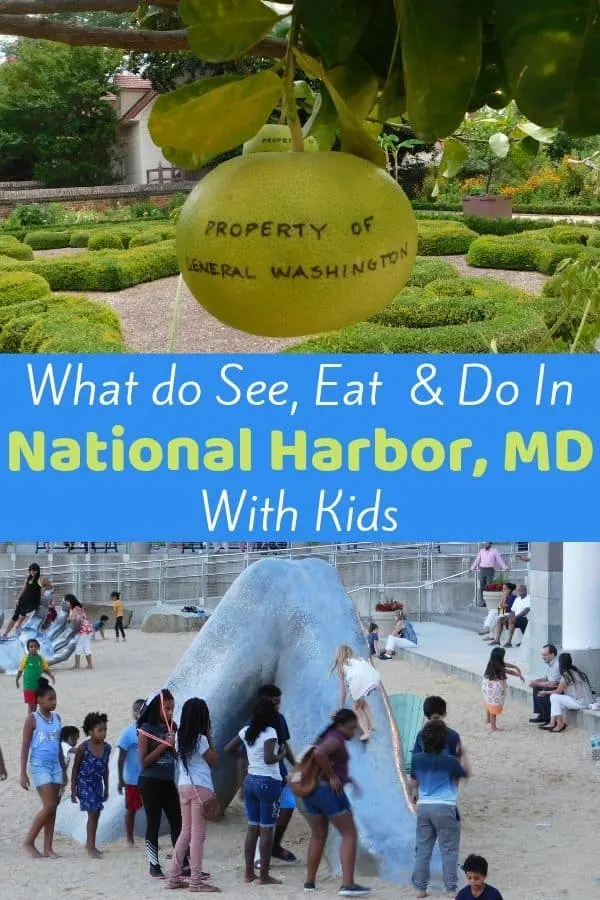 * Photos are the property of FamiliesGo! except where noted.
* We were guests of Gaylord National Resort and Brother Jimmy's and of National Harbor for activities in the Harbor area during our stay.