Your kids are great and you love them. But being confined in an RV with them for ten days might not seem like much a vacation. I totally get that.
The truth is though, motorhome travel with kids isn't nearly as daunting as it seems. And it has its advantages, especially when traveling a a family.
Road-tripping in a camper can work with kids of all ages. The appeal is that you can have the experience of camping and getting outdoors but with quite a bit more comfort.
Consider: You have a kitchen, dining table, bedroom and bathroom with you wherever you go.
So you don't have to rely on a campfire and tiny camp stove for all your meals. You can skip the damp, cobwebby campground bathrooms. And you aren't trapped in a cramped tent when it rains. And at many RV parks you might pay for less than you would at a hotel for much better amenities.
If you're warming to the idea, here are few surprising facts about RV travel that just might get you planning an RV road trip.
5 Facts To Make You Consider RV Travel With Kids
1. Not All RVs Are Hard to Drive and Park
We've all seen those oversized RVs lumbering down the highway and thought to ourselves "no way!"
More likely than not, those are seasoned RVers who have been driving big rigs for a long time (either that or they're completely fearless).
In truth, not all motorhomes are made the same. Thanks to new design innovations, some are fully equipped while being remarkably compact.
Most come equipped with backup cameras as well, so reversing is less of a problem.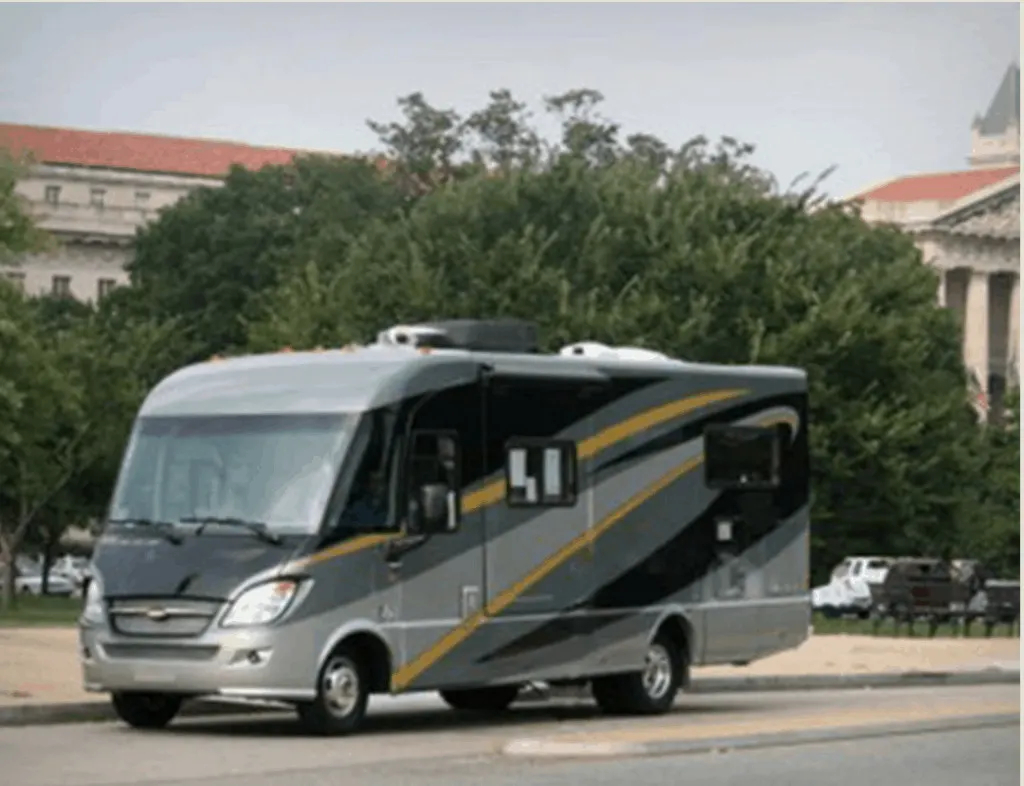 Driving a Class B compact campervan isn't much harder than driving a van.
Class Cs are fairly easy to drive, too. Plus, they come with an over-cab bunk (which is what it sounds like). This can be a separate "loft style bunk for the kids. So you get a bit more privacy in a small space.
If you don't want to drive a big rig all the time, you can opt for a trailer attached to an SUV to give you some flexibility.
RVShare is a platform where RV owners rent out their vehicles when they aren't using them. The owners live all over the country and some will even deliver the RV to you.
It provides the opportunity to rent an RV inexpensively and close to home for your first venture. It's also a good a way to try a few different ones out before you decide whether and what to buy.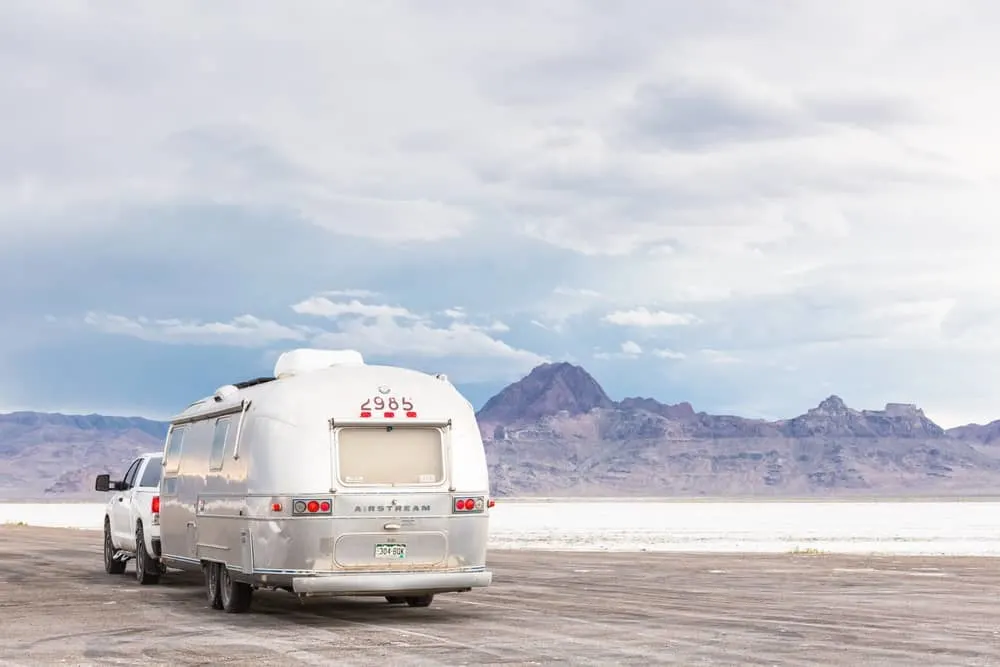 2. RV Parks and Resorts Have Awesome Amenities
Who said camping couldn't be luxurious?
If you want to kick it up a notch, book your family into some of the luxury RV resorts around the country. It's more glamping than camping. Parents will appreciate the amenities they offer and the freedom kids have to roam without supervision.
For example, you might be able to grab a drink at cocktail hour or relax in the jacuzzi or sauna. In some places you can get a massage after playing a round golf on the resort's lakeside golf course.
You may even be able to have a sit-down dinner at a resort restaurant. With the kids asleep or hanging out a few yards away across the park this is a sitter-free date night.
Some of them have resort quality pools, too, that your kids will love. You can read all about the great amenities we enjoyed at Camp Margaritaville RV Resort outside of Orlando.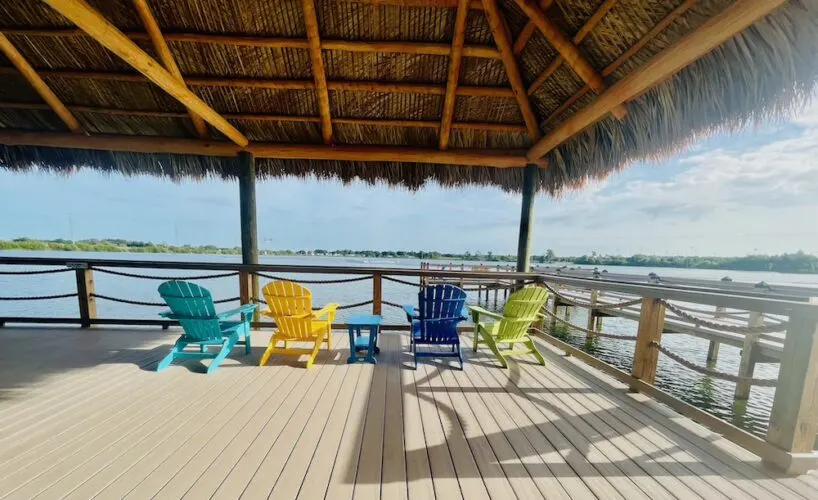 Even if you don't go luxury, most RV parks these days have tons of amenities. Swimming pools, outdoor sports courts, rec rooms and snack shacks or food trucks are almost standard in even basic campgrounds.
Family campgrounds often have themed weekends with an array of activities and games. Don't be surprised to find activities like live music and outdoor movie nights too or seasonal activities around Halloween and oteh holidays.
Staying at an RV park is starting to sound pretty nice, huh?
When you stay in hotels your mobility and flexibility are limited by how much time you have and how far you want to travel from wherever you're staying. This can make it difficult to experience everything a region has to offer.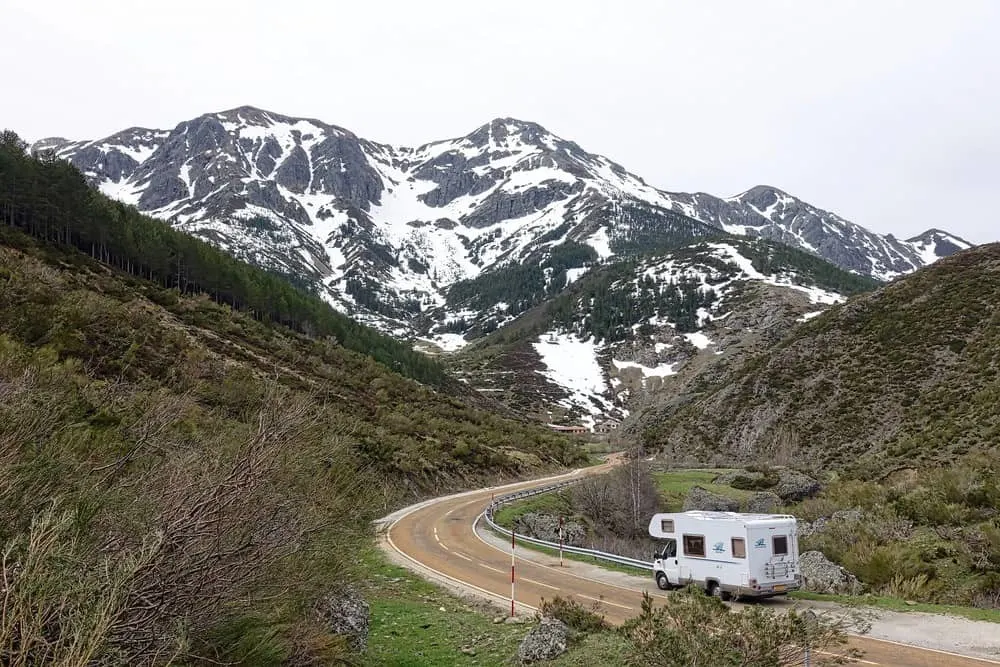 When you're in an RV, the only thing holding you back is an empty gas tank. Think about it – even if it's not ideal, you can camp virtually anywhere for a night, as long as it's safe.
Most national parks even have designated spots for RV camping. So instead of rushing to drive to the woods, see all there is to see, and get back to your hotel after sundown, you can park your RV and stay for the night.
And RV travevl is not ust for vacations in the continental United States. It's actually a grea way to explore wide-open Alaska.
RVing is also a popular way to explore Iceland's beautiful scenery because it lets you travel far from Rekjavik to area that might not have a lot of hotels. These more secluded spots are ideal for catching the the northern lights.
4. RV Travel is Less Stressful for Everyone
Camper van road trips are meant to be taken at a slow, low-stress pace.
The kids have some of the comforts of home. So you can drive longer distances without as much "are we there yet?"
You never have to worry about going hungry or "holding it." That alone is enough to bring stress levels down quite a bit.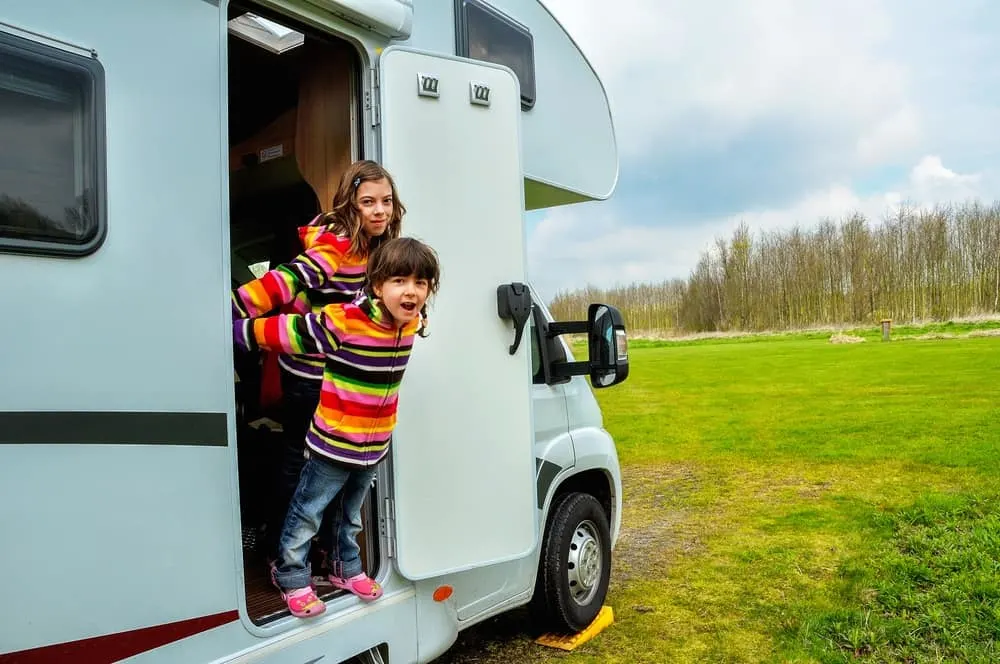 Kids do have to be secured into RV seat with seat belts or car seats for little kids, just like any other vehicle. But it's still possible to pop in a DVD or set them up with a board game or something more than a snack to eat at the dinette.
Better still, if your family includes a pet, you can more easily bring it along. No having to choose between searching for dog-friendly hotels or paying for boarding or a pet sitter. That's less stress all by itself.
Read our tips for planning long-term RV travel with kids.
5. RVing With Kids is Affordable
Hey, we all want to save money, right? RV travel can be super affordable. A study by the Recreation Vehicle Industry Association found that this type of vacation costs 23% to 59% less than equally long vacations that involve airplane travel and hotel stays.
Even traveling in a luxury Class A motorhome and staying at high-end RV resorts still costs less than flying and staying in upscale hotels.
Admittedly, if you're road-tripping in a car and staying at hotels, the cost might not be that different. But the RV still offers the flexibility of having a kitchen. And it offers more privacy and social distance than a hotel.
Will Your Next Trip Be in an RV?
If you have never traveled in an RV before, the best way to try it out is with a motorhome rental, which you can do through an agency or dealer or from a peer-to-peer rental network.
RV rentals by owner might or might not be the latest rigs. But they're less expensive than renting from a dealership and you can find owners who rent all over the country.
Your kids will love camping under the stars after a long day of exploration, and you'll love having the amenities and luxuries of a high-end hotel without the hotel prices.
Plus, there's nothing better than having the sounds of the great outdoors lull you to sleep while you drift off, dreaming of tomorrow's adventures.
Pin it for later!