If your family prefers a quieter Caribbean vacation than some of the mega resorts offer, consider an escape to the village of West End on Grand Bahama Island, the Bahamas.
West End village is an especially appealing destination for a winter or spring break vacation with kids, tweens or teens,. Here's scoop on the fresh seafood, water activities and eco tours available on this low-key island.
Read more:
• The Top Things To Do on 7 Caribbean Islands
• 5 Caribbean Resorts For Every Family's Travel Style
What To Do & Eat On Grand Bahama Island's West End With Kids & Teens
Grand Bahama Hotel Options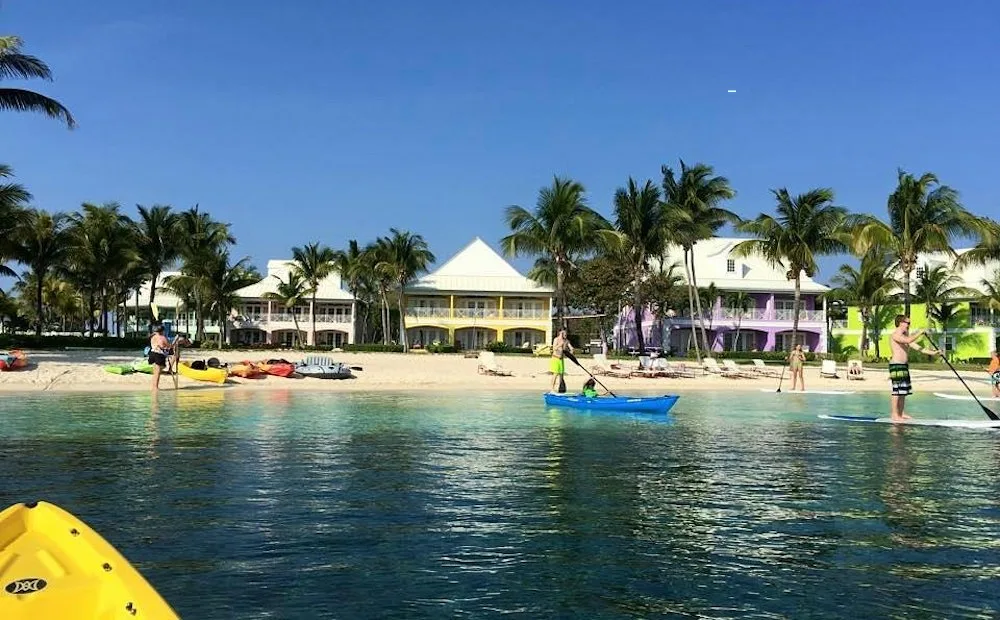 Most of the hotels and all-inclusive resorts are around Freeport. Old Bahama Bay is a colorful boutique resort in the West End. The area has many colorful beachfront homes for rent, too. Most offer full kitchens plus plates, cups and cutlery.
Tip: Use the grocery stores in Freeport or Freeport's Sunday Farmers Market before you head to the West End if you plan to food shop for your stay.
Top Things to Do on & off the water
1. Of course you can enjoy sun-filled, breezy days at the beach. You can swim and snorkel right off the beach fairly easily. Pack your mask and snorkel if you have them.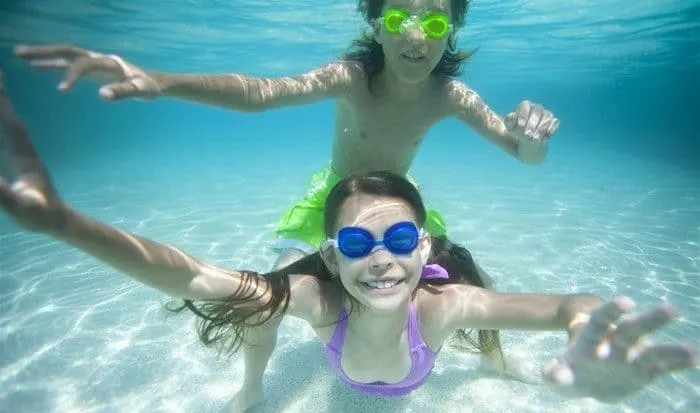 2. If you want to get off the beach and do something a little different, consider a guided eco tour or fishing trip with Captain Keith Cooper, owner of West End Ecology Tours. The eco and snorkeling excursions are fine for kids of most ages. Fishing is better with tweens and teens.
Recently I was a co-sponsor of a trip giveaway to West End, and the winners, a mother and her tween son from Portland, Oregon, stayed for several days over spring break.
They told me the fishing excursion with Keith was the highlight of their vacation. The boy was thrilled to catch his first big fish (a Spanish Mackerel) and even more excited as Keith expertly cut up the fish at dockside. Several other children came by to watch. Keith directed them to a restaurant that would cook it up for them.
3. In Freeport you can wander around the Port Lucaya Marketplace, an outdoor pedestrian mall with plenty of Caribbean colors, along with boutiques and souvenir shops, restaurants, bars and live music at night.
4. Lucayan National Park offers elevated walkways through wetlands, sand dunes and a huge systems of caves. some of these are accessible on foot and others only by SCUBA diving.
Where to Eat
There are a few small restaurants in West End and also at the Old Bahama Bay resort. You can also head in to Freeport for more dining out options. If you want to cook, fresh seafood is always easy to find, along with local tropical fruits and vegetables. Anything that has to be imported will be expensive.
Planning Information Great Bahama Island Family Vacation
How to Get There
Grand Bahama is the most northern of all the Bahamian islands and is second closest to the coast of Florida (after Bimini). It's a small and friendly island, easy to access and easy to get around. West End is about 23 miles away from the main city of Freeport on the island's western tip.
Most travelers arrive in Freeport by ferry, cruise ship, or airline. The GBI airport is just two miles from downtown Freeport. You can book a three-and-half-hour ride on a passenger ferry from Ft. Lauderdale, FL., too.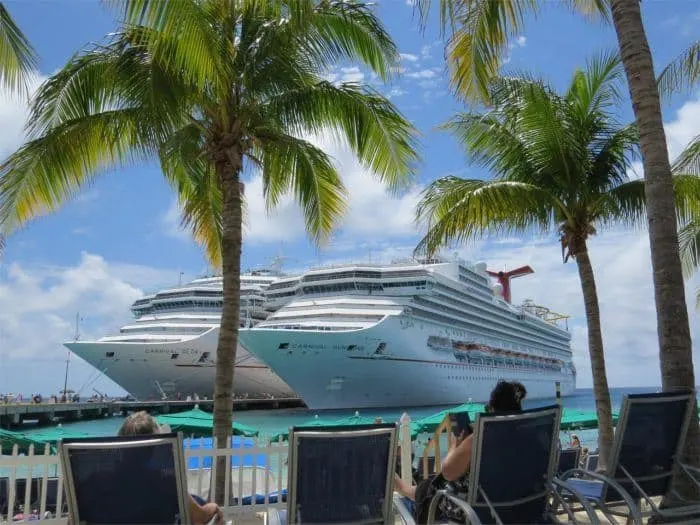 If you want to sample Grand Bahama Island before booking a longer stay, try it as a port stop on a cruise from either Fort Lauderdale or West Palm Beach.
What to Pack
Visitors from the U.S. need only a passport; visitors from other places might need a visa as well. The local currency is the Bahamian dollar which is on par with the US dollar. You can use either the US or the Bahamian currency and also use major credit cards.
Pack light clothes for warm temperatures, a hat, sunglasses, and a good waterproof sunscreen to protect your skin against sunburn. A rashguard is very handy to protect your back while snorkeling. And a light fleece or hoody is handy at night or even cooler winter days.
Print my Caribbean Vacation Packing List
Getting Around
Once you arrive, you can rent a car, take a taxi, or hop on a public jitney bus, which is the cheapest option. Be sure to have exact change for the bus. It's about US$4 one way from Freeport to West End.
Pin it for later!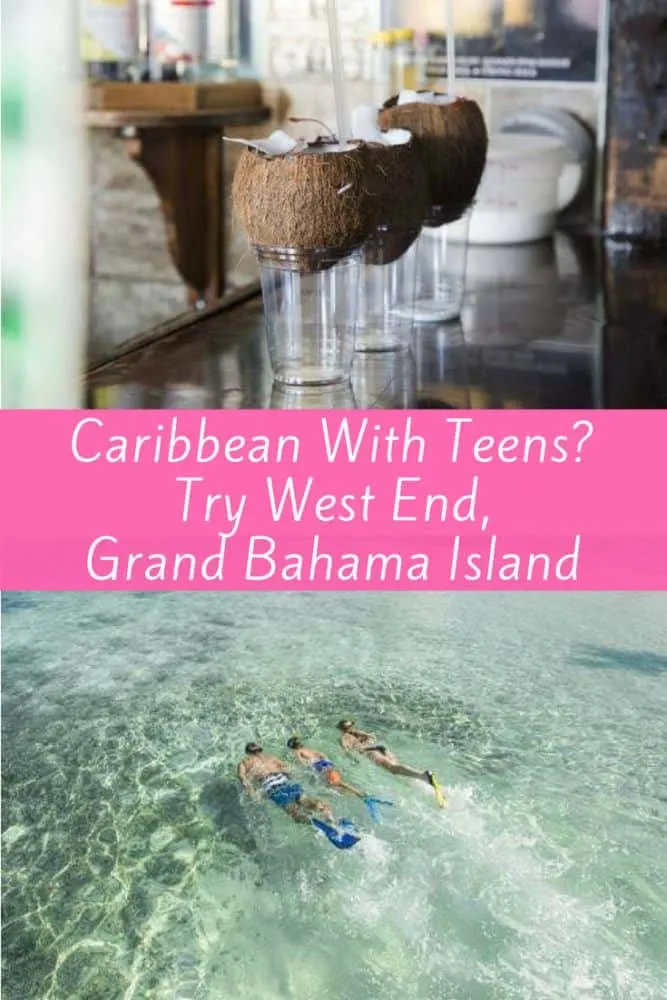 Deborah Regen is the publisher of EcoTourLinQ, a website about eco tours and sustainable travel worldwide.