My family heads to a Caribbean island when we want an easy vacation. It offers beautiful beaches, umbrella drinks and some easy sightseeing in case we want a break from our lounge chairs and beach reading.
But even a simple vacation requires some prepping. To keep the planning and packing as low-effort as possible, here are my best tips for packing for a Caribbean island vacation. You can download and print my caribbean packing list, too, at the bottom of the post.
You might also like:
My posts on Caribbean destinations
My 6 Essential Packing Lists for any vacation
Essential Caribbean Family Vacation Packing List + My Best Tips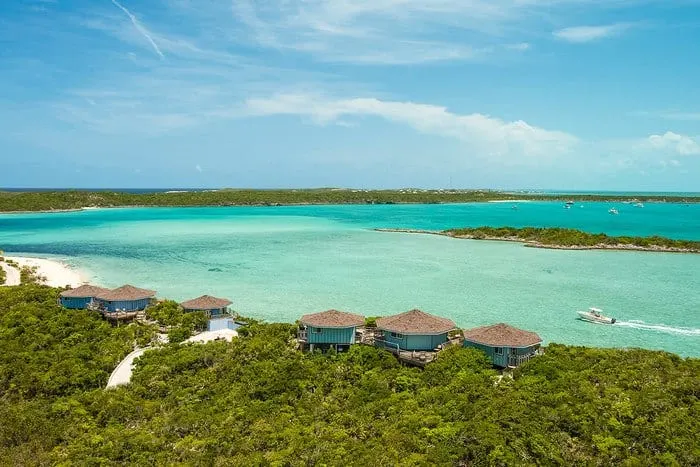 Check What's There
If you booked a vacation rental, check the listings to see what your home offers. Services like VRBO usually offer a way to contact the owner if you want to ask about specific items, like beach towels or kitchen basics.
My Beach House Planning and Packing list offers a full roster of things to think and ask about and to pack when you rent a beach house.
For hotels I like to know if there is a refrigerator we can out our own items in (and we prefer when there is one). This determines what groceries we can pick up when we land and might influence what we pack as well.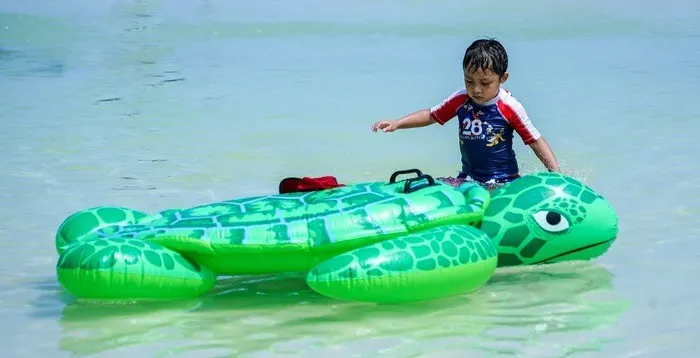 Next, Think About What To Wear
Pack for the sun: Clothes that iare loose, colorful and comfortable in the heat. And that are easy to wash and hang dry.
Think long skirts, Maxi dresses and shorts that would be appropriate in a range of situations. A few tank tops and t-shirts are a given, but think about clothes that are sun protective, too.
• Check out summer clothes and sandals that other readers and I love.
+ Summer Skin-Care Essentials
For a resort I always pack a cover-up or beach pants with a pocket. A sarong can be handy because it's so versatile. A sunhat that packs well is a given. I'm loyal to my Wallaroo soft-brimmed hat.
For sightseeing I like longer shorts or linen capris and very light shirts with three-quarter length sleeves; they keep me cool while protecting me during long stretches in sun. Clothes embedded with UV protection are ideal. Coolibar is a line of UV clothing a lot of my readers like.
Our entire family wears rash guards at the beach these days. They take away any worry of sunburnt shoulders and we don't go through as much sunscreen. If you're planning to go snorkeling they're essential to avoid a lobster-red back.
Most restaurants on the islands, especially those you'll take kids to, are casual, but there is casual and "smart casual." Shorts and flip-flops are fine for fish shacks, pool bars and buffets. If you plan to eat at a nice restaurant—on the resort or away from it— pack some clothes that are a bit smarter. It doesn't hurt for dads to pack a summer jacket and khakis and for moms to pack strappy sandals and a sundress you can dress up.
Plan to cover your shoulders and knees if you go into places of worship. Their conventions around this might be more conservative than what you're used to.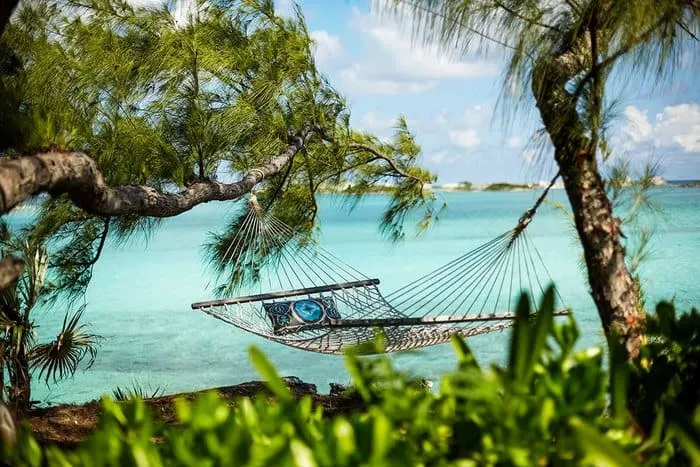 Then, Plan For Your Beach Time
Now that I no longer have a small child and read on vacation again I never go anywhere without my Kindle. I can "bring" multiple books with me and download something new if I finish or don't like one of them. Plus, Kindles are far more water-resistant than books. I don't have to worry about getting splashed at the pool. And I can even read in the hot tub.
I'm a big advocate of mineral sunblocks rather then chemical sunscreens. They create a physical barrier, sort of like a sleeve, which I find protects me better. They're also safer for the environment. Some destinations are banning sunscreens with oxybenzone, octinoxate and other ingredients because they harm already engangered coral reefs.
There are plenty of waterproof options and a few sprays, which are the quickest and easieast ways to get kids covered. I carry a mineral sunscreen stick for kid faces. and pack a tinted lip balm with SPF for me; It's easy to forget that lips get sunburnt, too.
Whatever your sunscreen choice, bring more than enough to last you and plenty of bug spray, too. it's astounding what sunscreen costs in a resort area.
Baby powder in a pouch removes sand in a heartbeat. It was essential for me when I had a toddler who would cover every inch of herself in sand and then complain when it wound up in her snacks, her eyes and under her bathing suit elastic. I still find it handy for getting sand off of hands and feet.
I've started to always pack either calendula cream or aloe vera; you can find either of them at most drugstores. They're soothing if someone does get sunburnt and the former can help with itchy bug bites as well.
I've learned from other travel-savvy moms to pack absorbent, quick-drying Turkish Towels in case we go swimming off-property or a vacation house doesn't have quite as many towels as we need.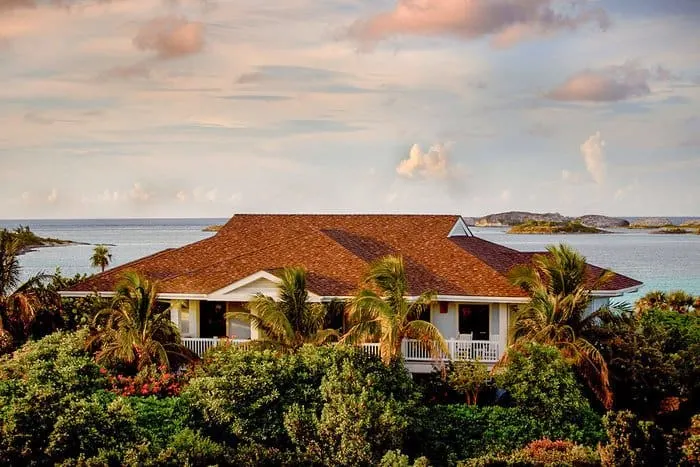 And, Have Back-Up Indoor Plans
It's a good idea to bring indoor activities, too, in case your family needs a break from the sun or you get a rainy day.
When Tween Traveler was younger I used to love craft kits from Jack in the Box, Creativity for Kids or Klutz because everything we needed was right inside and she could do a lot of the crafts entirely on her own.
Be Sure to read my recommendations of Games, Puzzles, building kits and arts & craft supplies that travel well.
But Try To Avoid Some Caribbean Shopping
It's important to keep in mind that aside from local produce, seafood and rum, just about everything on the islands is imported.
Packaged goods – food and non-food items – are far more expensive than at home and in some palces you'll find "resort prices" on top of that.
Moreover, supermarkets on some islands carry more European brands than familiar American ones. This provides an opportunity to try new things.
But consider whether you want to make room in your suitcase for packaged snacks and breakfast items you and your kids can't do without.
If you're traveling with a very little one, you'll want to bring essentials like diapers, wipes and any of your go-to baby food that's packable.
One a positive note, none of these items make a return trip so they'll leave room in your suitcase for souvenirs.

Your Caribbean Trip Packing List
Clothing
__ Bathing suits & rashguards
__ cover-up or beach pants
__ sarong
__ light sun-protective shirts
__ tanks and tees
__ shorts
__ capris
__ sundresses (one dressy)
__ men's dress jacket
__ men's khakis
__ flip-flops
__ walking shoes
__ dressy sandals
__ hoody or cardigan for evenings
For The Beach & Pool
__ Bathing Suits with Rash Guards

__ Sun Hats

__ Sunglasses

__ Goggles

__ Mineral Sunscreen

__ Lip Balm with SPF

__ Baby Powder

__ Bug Spray

__ Cover-ups

__ Turkish Towels

__ Portable beach blanket for little ones

__ Snorkels and masks

__ Swim Vests for non-swimmers

__ Water Bottles

__ Portable Speaker for your iPhone/iPod

__ Sand Toys

__ Inflatables

__ Beach Reading

__ Headphones

__ Waterproof Case for your mobile phone

__ Camera

__ Underwater Camera

__ Kindle

__ Light Tote Bag for the beach/pool
For Your Home Base
__ First-Aid kit

__ Bug-Bite Relief

__ Tylenol (Kid And Adult)

__ Rehydration tablets

__ Aloe Gel

or Calendula

__ Tweezers

__ Favorite Snacks

__ Essential Breakfast Items

__ Your Essential Seasonings (if you're cooking)

__ Craft Supplies

__ Travel Games

__ Baby essentials
Download and Print This List!
Click Here: Printable Caribbean Packing List
Pin it for later!