Places

to GO!
By Eileen Gunn Germany is an incredibly easy place to travel with kids. How could the country that gave us the Brothers Grimm and gummy bears not be? Bavaria is one the most laid back parts of Germany, making it a doubly great place for families. Here are our favorite …
Places

to STAY!
www.marriott.com/hotels/travel/gonmy-residence-inn-mystic-groton/ Phone #: 860-536-5150 Twitter: @residenceinn Price Range: $$-$$$ All Inclusive: No Breakfast Included: Yes Supplemental Fees for Kids: No Activity/Resort Fee: No Family Floor/Wing: No Suites: Yes, Both open and divided Cribs: Yes Refrigerators: Yes Kitchen: Yes, Full kitchens in all rooms In-Room Wi-Fi: Yes Indoor Pool: Yes Outdoor …
Things

to KNOW!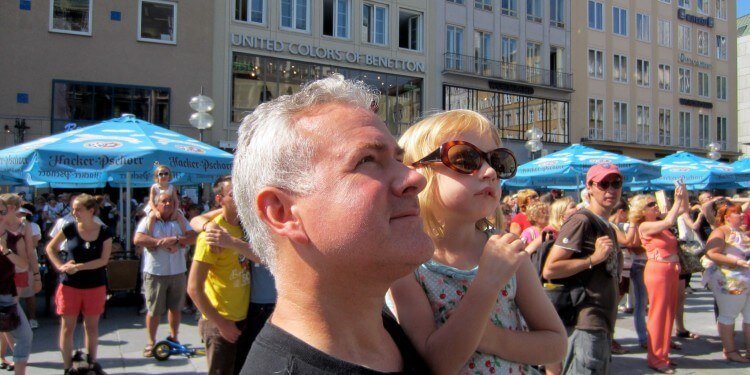 By Eileen Gunn Illustrations by Tiny Traveler Want to know what will make kids happy on vacation? Go right to the source. Don't believe you always have to go to the beach. Tiny Traveler drew from our city vacations for this guide. She recommends bringing a scooter and trying local …
Our Upcoming

EVENTS!
#MOMtravelchat Twitter Party RSVP You're Invited to a Twitter Party On Tuesday, December 16 at 9;00 pm EST #MOMtravelchat Theme: Everything Holiday Travel! RSVP* via Rafflecopter Party Goers can enter to win: • A family 4-pack of tickets to the On Location Tour of their choice. On Location offers guided bus tours …
Things

to TAKE!

From the FG Editors Summer travel season is on the horizon. So we headed to the TTPM showcase to track down the hot summer toys that will help you get from point A to point B this summer. Look for them to hit the stores soon. Here's what we found: …
FamiliesGO! in the NEWS!

Here's where to find us elsewhere on the web these days: