Autumn is a perfect time for a family weekend getaway to San Diego. The weather is fine, attractions are less crowded, the beaches are still open, and promotional events like Restaurant week and Kids Free month make travel cheaper.
Stay in the city proper, visit Carlsbad or venture to a nearby beach or up the coast.
Here are ten fun activities around San Diego and Southern California. They all make for an easy day out or a long weekend away with kids.
Read More:
• An Easy Weekend Getaway With Kids in San Diego
• Autumn in Snowmass, CO
• 13 Creepy & Cool Halloween Events For Tweens & Teens Across the U.S.
10 Things To Do on a San Diego Autumn Getaway With Kids
1. Enjoy a Little More Summer Weather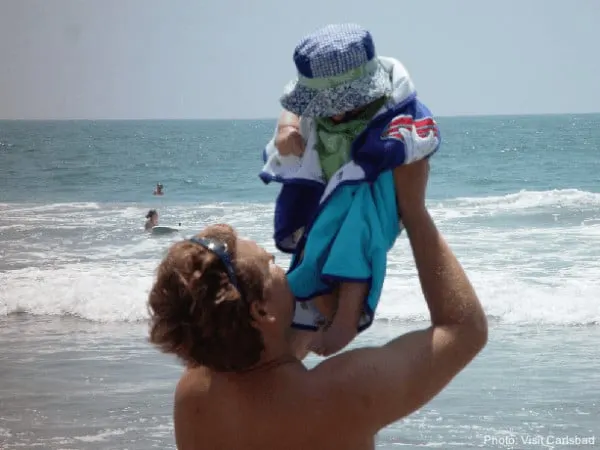 Not quite ready to roll out the jeans and sweaters? Head out to any of many local beaches (Carlsbad alone has five) to walk, play, fly kites or kayak.
With daytime temperatures in the 70s and 80s you might even be able to grab your boogie boards and hit the waves.
Good for all ages.
2. Take Advantage of Kid-Free Month
San Diego County's Kids Free Month returns each October with 100 restaurants, hotels and sites participating.
Kids, tweens and teens can do all kinds of free activities from from eating waffles or kayaking to learning to surf or visiting SeaWorld (with a parent, of course).
Good for all ages.
3. Enjoy Kid-Friendly Local Tap Rooms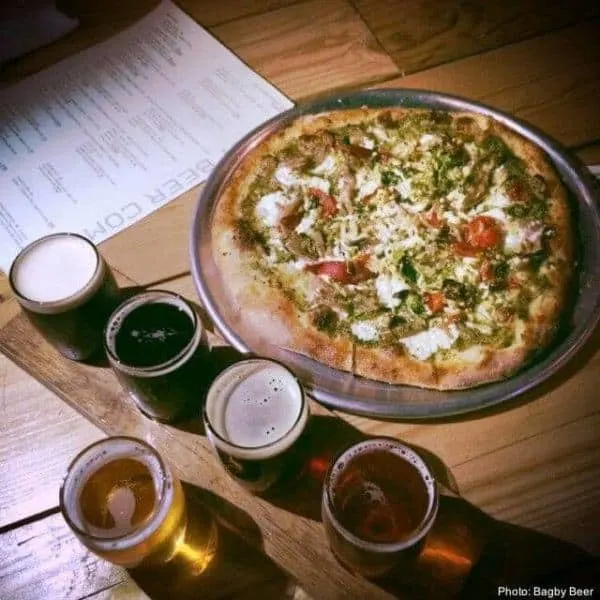 Some are dubbing a 60-mile stretch of Route 78 The Hops Highway.
The area stretching from Oceanside south to San Diego and inland to Escondido is home to more than 70 microbreweries including Ballast Point, Mother Earth and Stone Brewing Co.
Several of these breweries offer family-friendly tasting rooms with games, toys and snacks. But they don't all serve food and some rely on part-time food trucks.
Check a brewery's website before you head out to make sure it's a fit for you. Some places are more comfortable with younger kids than with teens because of concerns abut underage drinking.
4. Explore Unique San Diego Museums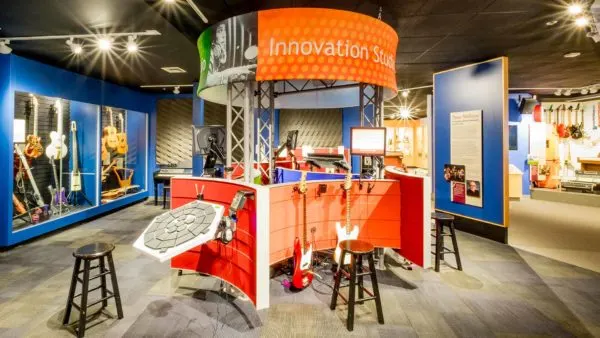 Should you hit upon a rainy day, Carlsbad's museums have some collections you don't see every day.
The Museum of Making Music focuses on music history with its vast collection of vintage and unusual instruments. There are some interactive elements for the kids, too–if your ears can take it.
Like a little bling? The Gemological Institute Of America displays some of the world's rarest gemstones and jewels.
If you are bummed out that it's raining on your beach day, settle for learning about So-Cal's surf culture and history at the California Surf Museum in Oceanside. All three offer fun things to do, but will be bigger hits with teens and tweens than with littler ones.
5. Trick-or-Treat at Legoland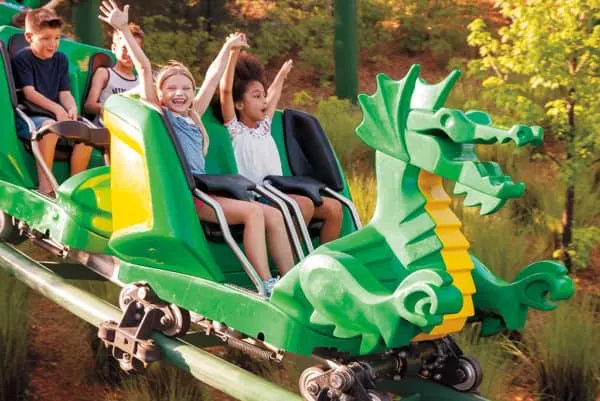 Legoland California holds its annual Brick-or-Treat Halloween celebration on several October weekends.
Visit the park at night, wear a costume, enjoy seasonal Lego creations like 4-foot tall jack-o-lanterns, trick-or-treat along the park's Brick-or-Treat Trail.
Ride the rides with smaller than usual crowds, too.
Definitely for kids under 10.
Even without the Halloween treats, it's nice to visit Legoland in the fall when the weather is cooler and the crowds are thinner. Kids and long lines are never a good match. Consider treating your family to a night at the Legoland Resort hotel; you'll enjoy it as much as your kids—really
---
Read more: We Had A Surprisingly Good Time at the Legoland Hotel: Here's Why
---
---
6. Eat SoCal's Awesome Local Food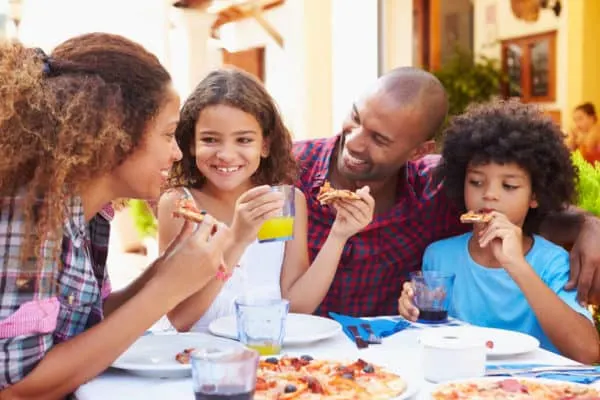 The growing season lasts longer in California, which means restaurants and green markets can feature fresh produce and other local ingredients well into the fall.
One great way to sample the local dining scene is San Diego Restaurant Week.
More than 180 restaurants across San Diego County, including several in Carlsbad, offer prix-fixe lunch and dinner menus at a discount.
For 2020 it's been replaced by Dine Diego, which runs from Mid-September to Mid-October and includes a mix of special offers for dining at the restaurants and taking food to go all over the city.
Note: Reservations are good idea if you plan to dine out. Plan to arrive promptly. And think carefully about which restaurants you want to bring kids and tweens to.
7. Try Sea-Kayaking
There are plenty of places to get out on the water in kayaks or on stand-up paddleboards, both on your own or with a guide.
You can choose a paddle that's easier or more adventurous, depending on how old your kids are and how much of a workout you want.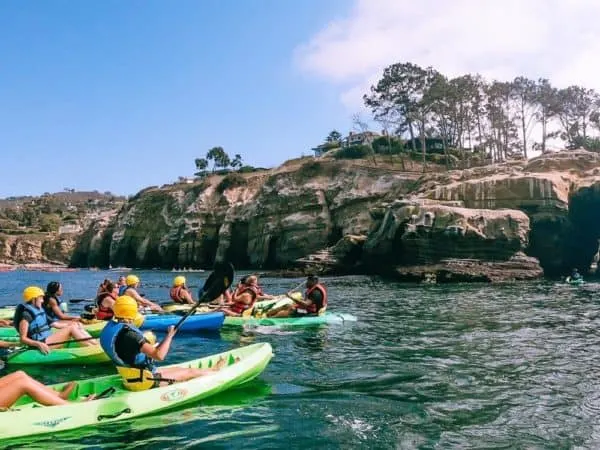 The most adventurous families can head to La Jolla to explore sea caves or go whale watching on a guided kayak tour. Best with teens.
Or opt for a slightly easier guided one-hour sea kayaking excursion in semi-protected San Diego Bay. Explore a wildlife refuge that's only accessible kayak or SUP. And keep your eyes out for sting rays, turtles and sea birds as you pass through an oceanic wildlife refuge.
Best for kids old enough to handle a sea kayak or actively share paddling with an adult in a 2-person expedia (as opposed to just sitting in the front holding the paddle, which tween traveler did for several years).
For an easy paddle with younger kids head to the Mission Bay area. There are several places to rent kayaks in various parts of Mission Bay Park. This park dots an area that includes several quiet, protected small bays, coves and channels.
This is a place you can rent kayaks on your own and paddle for as long as you like. Then you can run around in one of the nearby park or beach areas (maybe swim?) and find a casual place to eat lunch or have a sunset drink.
Tip: For any of these kayaking excursions, plan to get wet and bring clothes to change into in case you chance upon some cooler fall weather.
8. Go To a Film Festival
Parents with teen film buffs can check out the annual La Costa Film Festival, or part of the five-day San Diego Film Festival, both in October.
Catch new documentaries, short films, features and extreme sports films. Age fit depends on the movies, of course.
9. Bet on a Horse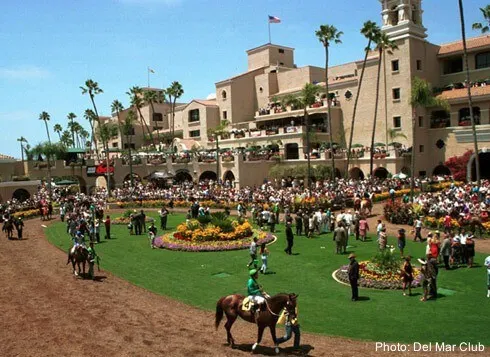 Nearby Del Mar Thoroughbred Club is the second largest track in the Western United States and arguably the most stylish.
Bing Crosby attended this storied track's 1937 opening and Seabiscuit raced here. The fall often holds Bing Crosby Season in late October through early December to celebrate the crooner and has affinity for racing.
A racetrack like this can make for a surprisingly fun family outing, check out the horsesm admire the track and bet among yourselves on the winners. I think very little kids and teens will like this. In between, it's touch and go.
10. Leave Your Car at Home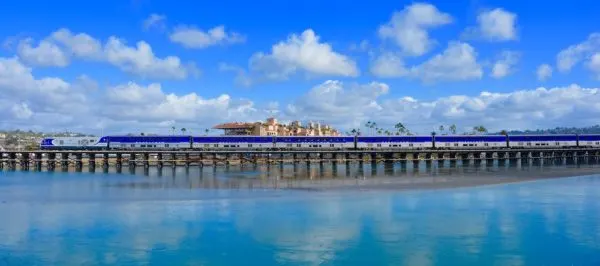 Visitors who want to explore the area without driving can book a ride on the Amtrak Pacific Surfliner, which does 12 daily scenic runs from San Diego up through Anaheim, Los Angeles, Santa Barbara and finally, San Luis Obispo.
Great with any age but bring entertainment and snacks for younger kids who will grow tired of the scenery.
Note: Better still, Amtrak participates in the Kids Free Month for this route.
---
Plan This Trip
• Find the best weekend rates on San Diego area hotels on TripAdvisor.
• For a real treat, stay with your tweens and teens at the Hotel Del Coronado on the beach.
• Or with your under-10 kids at the Legoland Resort or the Legoland Castle Hotel.
• Book at vacation rental downtown or on the water with VRBO.
____________
• Buy 1 or 2-day hopper tickets for Legoland.
---
Pin it for later