Updated February 2020
Question:
Where Can We Find Good Hotel Deals in Washington, DC?
I'm searching for advice on a mid-range hotel in Washington DC for me and three kids. We'll hit museums and the mall. Any ideas?
‪Our Advice:
If it isn't a holiday weekend, or a weekend where a special event is going on, there can be good deals to be had. Washington has a lot of hotels that cater to people who come in during the week to work and head back home on weekends. And those hotels try a bit harder to entice tourists on the weekends.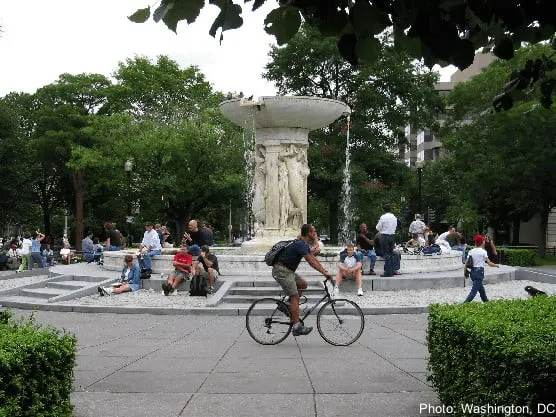 Central Washington, DC
For example, I've had good luck finding Washington, DC weekend hotel deals downtown, around Dupont Circle and Foggy bottom, and also across the river in Arlington.
The hotels in these neighborhoods cater to weekly commuters but they have Metro stations and are only a short hop to anything you want to do around the Mall.
Foggy Bottom is home to George Washington University and younger Washingtonians often choose to live around Dupont Circle, so both neighborhoods have plenty of life, even on the weekend.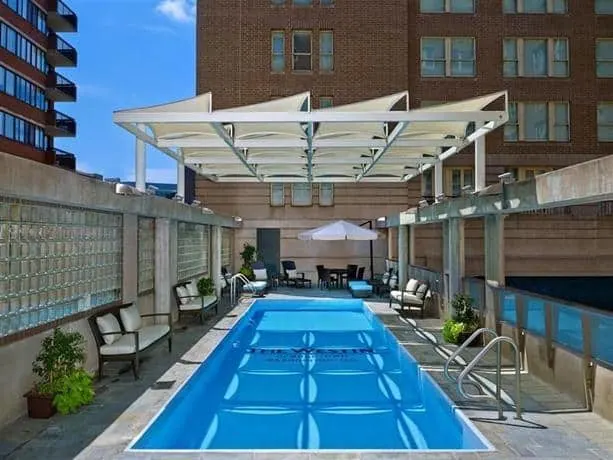 I've gotten a good rate on the Westin Georgetown (above, not actually in Georgetown proper), which has an outdoor pool and the St. Gregory, which is close to a Metro station and Dupont Circle dining and shops.
The former is better with kids and tweens, who will want to swim. The latter is a better choice with teens or babies.
There are frequently good deals to be had in Crystal City area, but I don't love the area. It empties out on the weekend and there's not a lot you can walk to from the hotels, other than office buildings. But there is easy Metro access to the Mall and the Capital.
Historic Alexandria
Hotels in Alexandria also tend to offer good value for their rates because they are a bit outside the city. The town has plenty of shopping and dining and some sightseeing of its own.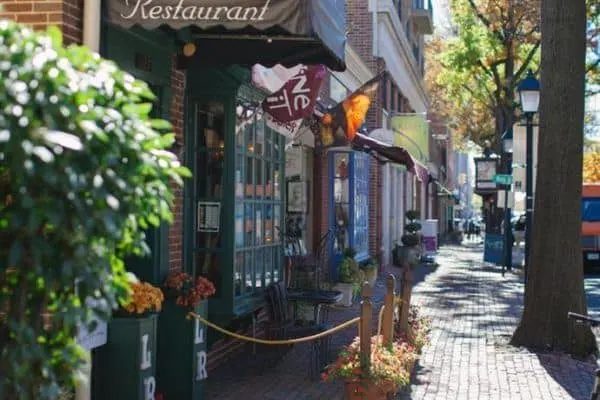 You can drive or take the Metro into Washington and water taxis across to the National Harbor. It's also convenient to Mount Vernon.
We've stayed at the Kimpton Lorien Hotel, another option that's best with babies or teens.
You might also like Offbeat Things To Do With Kids in Washington
Virginia And Maryland Neighborhoods
If you don't mind driving in to the city for sightseeing, there are plenty of budget and value hotels in Tysons Corner, Virginia, which has Tyson's Corner Center, an outdoor plaza with shops, restaurants and seasonal outdoor events.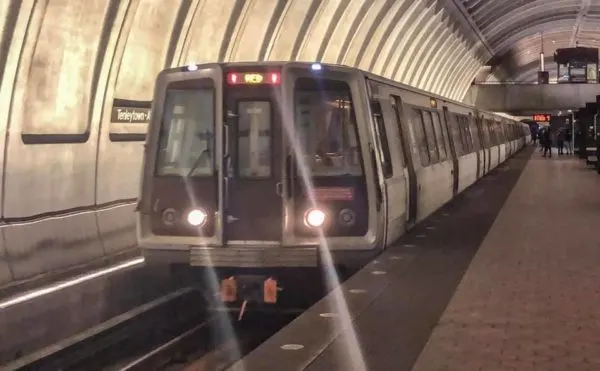 Chevy Chase, Silver Springs and College Park, Maryland also have good size clusters of inexpensive hotels. You can take the Metro or drive into downtown Washington from these neighborhoods (but please, not at rush hour).
They each have pedestrian zones with stores and restaurants, some of which are organic towns and others closer to open-air malls.
Planning Resources:
Find the best rates available for your ideal hotel.
Rent a Washington insider's apartment for a weekend.
Alternative:
There are a good number of apartment rentals open on the weekend, too.
They tend to be studio and one-bedroom pied de'terres owned by people who commute to Washington during the week and go home on weekends.
But you might find something that will work if you mostly need a place to just sleep.
What is Ask FamiliesGo!?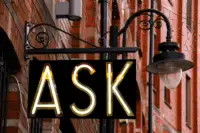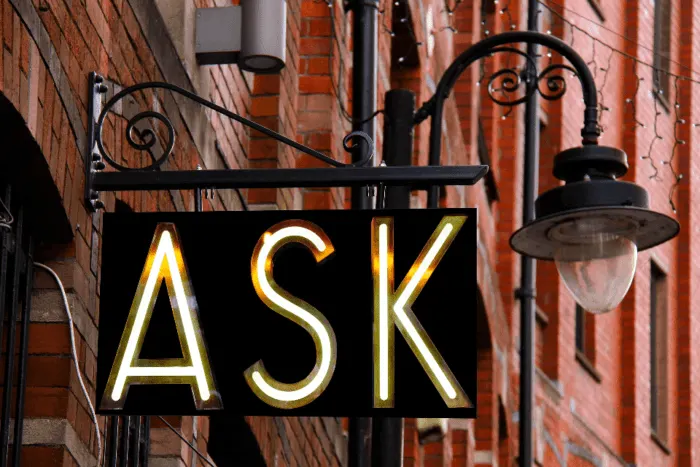 This is Ask FamiliesGo!, where we answer our readers' questions about family travel. We add new questions as our readers pose them, so keep checking back.
You can ask your own question via email and we'll answer them here.
Previous Answers!
• What's the Best Way To Visit Cuba With Kids?
• How do you share a hotel room with a toddler?
• Any ideas for a budget U.S. beach vacation?
• How Do We Manage Naps on Vacation?
Pin it for later!