Paris is a city built on a grand scale, but kids like things on the smaller side, built on a scale they can relate to.
Here are six small things 6YO Tiny Traveler liked in this big city. If you're taking a Paris vacation with kids, be sure to check them out.
Visiting Paris?
• Read about its Top Parks
• Handy Things You Might Not Think To Pack
• How to Make the Most of a Day Trip to Reims With Kids
6 Fun Things To Do On A Paris Family Vacation
1. Visit a Quirky Museum
The Museum De Carnavalet offers a bit of a hodgepodge of Paris history, with paintings, antique furniture and even a small guillotine. But her favorite room, on the ground floor, had miniatures of Paris' neighborhoods at various points in history. She poured over all the details and asked tons of questions and began making up her own stories about what was going on inside these scaled-down villages. The same room also featured old store signs, which were amusing. For example, an antique copper mermaid advertising a fish store.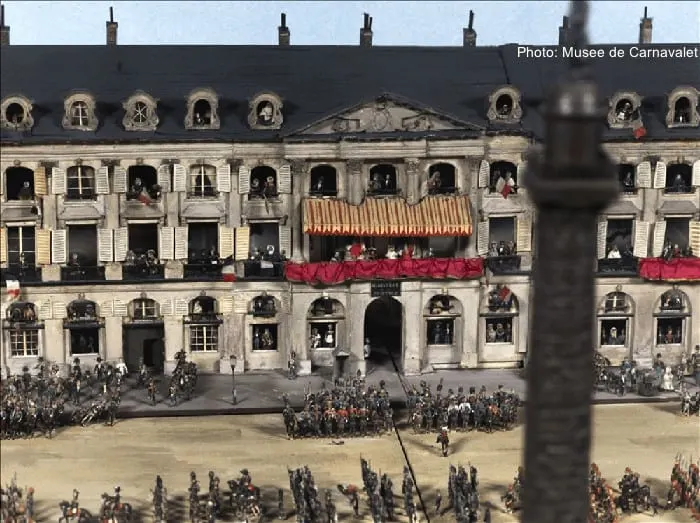 2. Step Inside a Kaleidoscope Chapel
Walking into the Church of St. Chappelle on a sunny day is like stepping inside a kaleidoscope. Even our cathedral-weary child looked up, stopped in her tracks and said, "whoh!" More than 1,1000 stained-glass images surround you in the upper chapel of this intimate church. And unlike in the big cathedrals where the windows are hundreds of feet over your head, these are close enough to see in all their mind-boggling detail.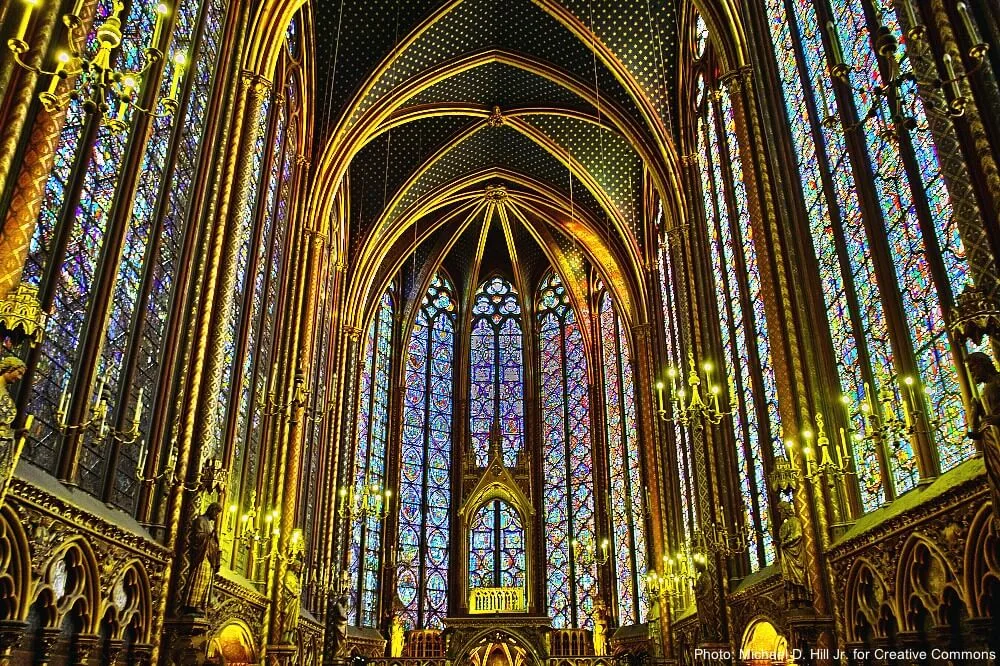 3. Roam Marie Antoinette's Play Village
After you've toured Versailles and it's gardens, venture over to the petite Norman hamlet where Marie Antoinette would pretend to be a peasant amid idyllic cottages, a stream, a water mill and tunnels of trellised grape vines. Tiny Traveler would have been happy to play alongside her and who wouldn't?
It's charming and a sensory relief after the overload of Versailles". Walk from the hamlet back to the formal Petite Trianon and you'll find a series of "secret" stone paths criss-crossing through the woods. They're the kind of discovery kids love and we could easily have spent an hour or two exploring all of them.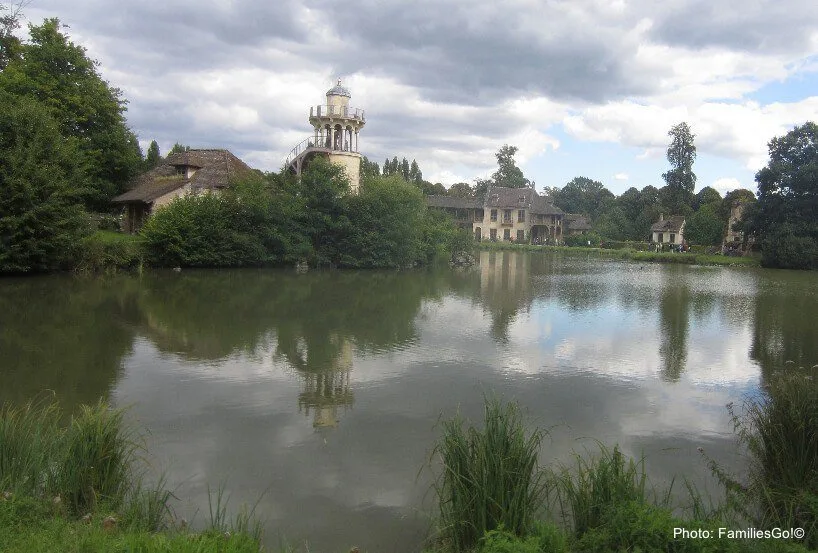 NOTE: Wear sturdy walking shoes. The grounds are rougher going than you would expect.
4. Eat the Perfect Little Snack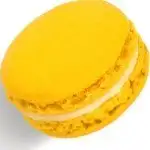 4. Tiny Traveler made several new discoveries on the pastry front during her two weeks in Paris, but it's the macarons she kept coming back to.
Small enough to eat in a few bites and always displayed in a rainbow of colors and flavors, they quickly became her go-to afternoon treat. You can buy one of every color and decide on your favorite (she favored raspberry and lemon, I liked pistachio and coffee).
At least once, splurge on the fancy ones at Laduree, an upscale pâtisserie with several locations. Their macarons and éclairs (which are almost too good to feed to children) are unforgettable. No family vacation in Paris is complete without a few macarons.
Allergy Alert: Macarons frequently have hazelnuts and almonds.
5. Find a hidden playground
5. After you are awed by Notre Dame and your child has asked for the third time, "Can we leave now?" walk around to the gated Square Jean XXIII, directly behind the cathedral. There is a small but good quality playground crawling with kids from all over the world. Tiny Traveler romped with a girl from Italy while we ate sandwiches on a nearby bench. She had enough fun that she was even willing to hit more churches and museums afterward.

6. Small-scale theater
Guignol is a little guy in a black coat and is the hero of the hand-puppet shows staged all over Paris. You'll find him in the Jardin Acclimitation, the Jardin Luxembourg and several local parks as well. These shows are essential French kids' fun.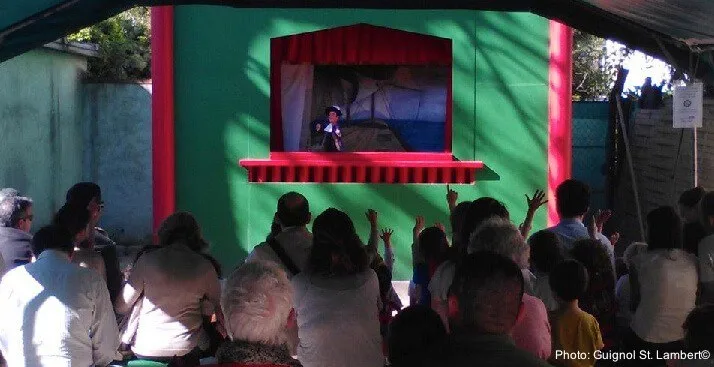 It helps to know French but isn't essential; all the stories are the same and end with Guignol bonking the bad guy with a bat. There is plenty of physical humor that translates well. The Parisian kids love it and audience participation is part of the fun.
Pin it for later!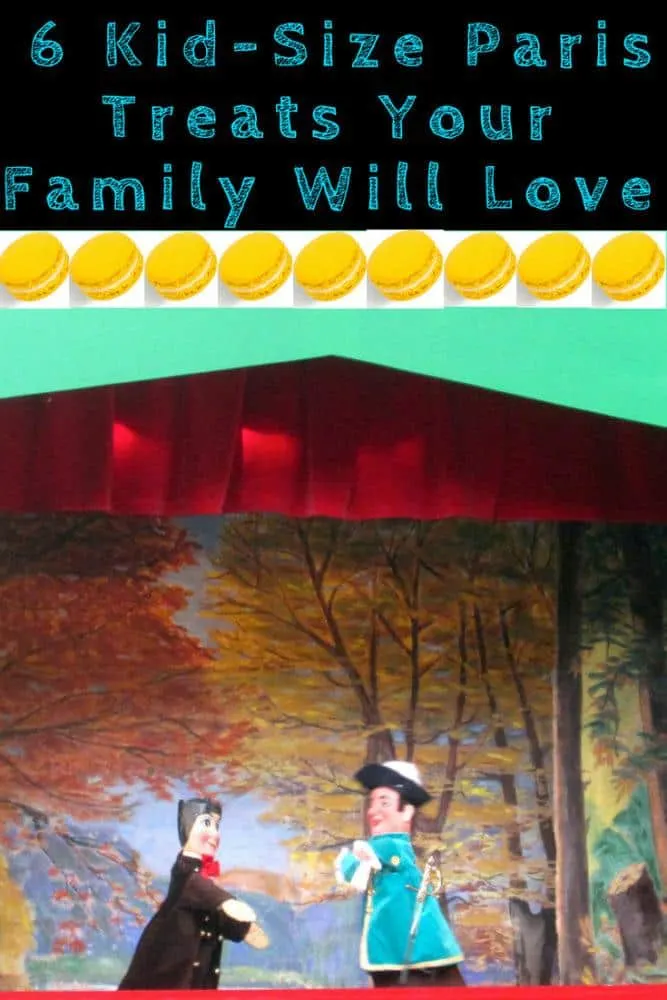 All photos by FamiliesGo!©