We did a family trip to Disney World with kids and grandparents this winter. I knew it was going to be seven days of managing expectations: Can we ride that again? Can we get ice cream? Can we get more ice cream? But I didn't realize that I would have to manage the grown-ups' expectations as well as the kids'.
Even at the happiest place on Earth, you can't please all the people all the time. If you can please most of the people some of the time you're doing fine. Here's how I kept harmony across three generations while tripping the family fantastic:
Read more about
• Traveling with Grandparents
• 6 Tips for Tackling Disney World With Teenagers
• 10 Tips for Your First Disney World Vacation
5 Tips for Taking 3 Generations to Disney World
Agree On Your Plans and Pace
A five-day Disney World vacation meant one thing to my husband and me: Do as much as possible, because it will be a few years before we do this again.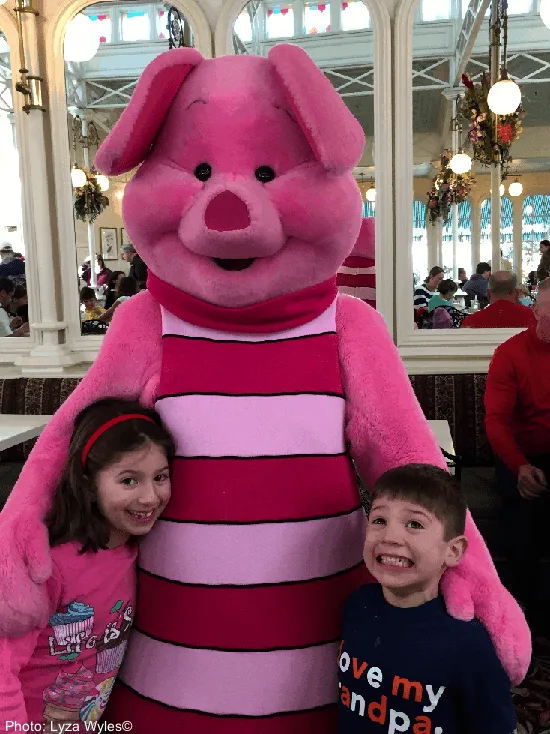 Trouble is septuagenarians can't always keep up with kids (or their ambitious parents). We could stick our kids in the stroller or on our shoulders if we had to pick up the pace or they ran out of energy. But grandpa needed to sit things out a few times, understandably. We should have taken everyone's limits into consideration more. It helped to over-communicate our plans. And we occasionally agreed to part ways and meet up later, so nobody felt they were missing out or couldn't catch their breath.
Also, I wish we had taken a survey of "must-dos" and made sure everyone agreed on that list. This helps to ensure that no one leaves feeling bitter, for example, maybe a Star-Wars-loving mom who only got to ride Star Tours once.
Spoiler alert
Most grandparents, especially those who don't see their grandchildren often, will want to give the kids a gift to make the event special. My father-in-law told us—the parents—how much he'd like to give each kid, and we allowed the children to choose their own souvenirs, up to that amount. This is a smart way to indulge the children in a responsible way and to indulge the grandparents as well.
Make No Promises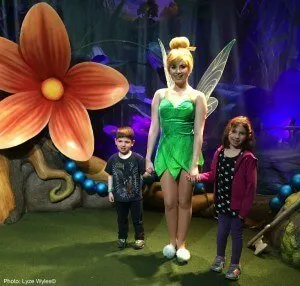 Kids are very demanding. And my kids were always demanding to know, "What's next?" While I discussed the run of day with the other adults I quickly learned to give myself wiggle room with the kids. There is nothing worse than promising to ride Splash Mountain first thing and then waking up to temperatures in the 30s. Except perhaps promising to meet Tinkerbell, only to run into a 50-minute line that puts you in danger of missing your very expensive, prepaid character lunch.
I satisfied the kids' curiosity with general statements: "I know we will ride Peter Pan today" (because we fast-passed it), or "If we don't see Mickey at lunch, I am sure we will spot him another day before we leave."
We did book a daily "event" meal, which gave us one sure thing I could tell them about every day.
Know Your Kids' Limits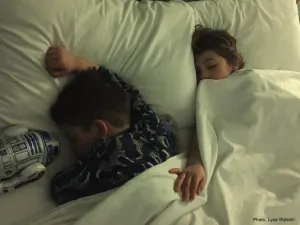 Our kids are early risers, no matter what. We decided to go with their schedule and got to the parks at opening time every day. This allowed us to maximize the part of the day when they had the most energy, were the most cooperative, and were the least likely to whine for junk food. It also meant, however, that we never saw the nighttime fireworks or lightshows.
We also opted for only one park per day. It saved money, simplified planning and put a cap on how much we would be tempted to squeeze in to a given day.
Know Your Limits, Too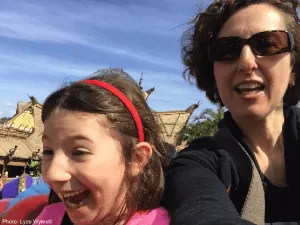 I mentally prepared for several nights of sleeping in the same room as my children, where the only "me" time would in the shower. But I didn't consider that I would be around other people and their kids all day long. Disney World is non-stop music, noise, lights, parades and fanfare on top of shepherding, outfitting, feeding and breaking up squabbles between one's children. Five straight days of it made me nuts.
The smartest thing we did was to resist stuffing our last day with activity. Instead, we enjoyed some down time at the resort's multiple pools, soaking up gorgeous 82-and-sunny Orlando weather before heading back to sub-zero NYC.
If we were to spend five action-packed days together again, I would do 2 days on, with a day off by the pool, then another couple of days of adventure.
The Big Disney World Lesson
A vacation has to fit into your life, just like anything else. While we did have fun and we created a lot of memories (many of them good!) I honestly savored the flight home—after my preschooler stopped freaking out about "blasting off."
I sat next to my second grader, who ignored me to watch "Full House" for two and a half hours. For the first time in five days I could just sit and be. It wasn't as restorative as crawling into a sensory deprivation chamber (my first choice), but for me at that moment that airplane seat was the happiest place on earth.
Liza Wyles, a full-time working mom, is two raising fourth-generation New Yorkers. She writes with the conviction that the suburbs are no place to grow a family. She also develops, writes and produces for TV and film and is in blissful denial of a work-life balance. Her work has been published on such sites as The Mid, The Indie Chicks and her own Mama Jabber blog.