I love books. So do my husband and my daughter. We use fiction and non-fiction books to learn about places we visit. And we rely on stories to learn about places we have not yet gotten to.
A good book can give kids a sense of place and expose them to art, history and culture on their level, and all from home.
And books make great presents. My daughter regularly revisits her books and some favorites hang around well after she's outgrown them.
Here are 25 books (or series) about the world and the people who live in places all around it for kids of all ages.
The age guides are flexible; give or take a year on most of them. I hope at least one makes it into your house this year. And I hope they inspire your kids' travel ideas.
---
More Staycation ideas from FamiliesGo!
• These 47 Movies & Series Take Your Family Around the Globe
• Travel the Globe With These 20 Cookbooks
• Travel To Italy with A Staycation Global Dinner Night
Need more summer book ideas?
• Check out Amazon's picks of the month by kids' ages.
• See what kids are downloading most on Kindle.
---
26 Books That Will Inspire Your Kids To Travel The Globe
Travel Books for Preschoolers
The Good Night Series
The extensive Good Night Our World Series introduces little ones to their hometown or state and many places beyond.
The World Snacks Series
Ludwig Bemelman's Madeline Collection
Travel Books for Kids
The I See The Sun Series
The Travels With Bella Series
The Biblioburro, Set In Colombia
The Dodsworth Series
M. Sasek's This Is… Series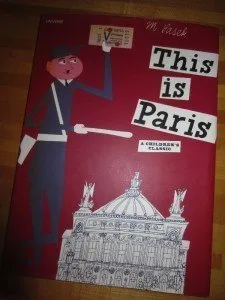 8. Tiny Traveler and I cannot get enough of Miroslav Sasak's cool, retro, "This Is…" books.
These giant picture books with a 1950s feel deliver fun fact nuggets and amazing art to kids for cities like Venice, Rome, San Francisco and even Cape Kennedy (which is newly relevant given NASA's Artemis venture).
We've taken them on our trips to Paris, London and Edinburgh and have one for our hometown of New York.
Best For: Grades 2 to 5
The Precious Ramotswe Mysteries Series
The Recipe for Adventure Series
The Genius Files Series
The Original Chitty Chitty Bang Bang
The Paddington Bear Series
The Thea Stilton Series
Tua And The Elephant, Set in Thailand
The Where Is Series
The Taylor & Rose Series
‪
Lonely Planet's Not For Parents Travel Books
The Travels With Gannon & Wyatt Series
Blue Balliett's Art Mysteries
The My Story Series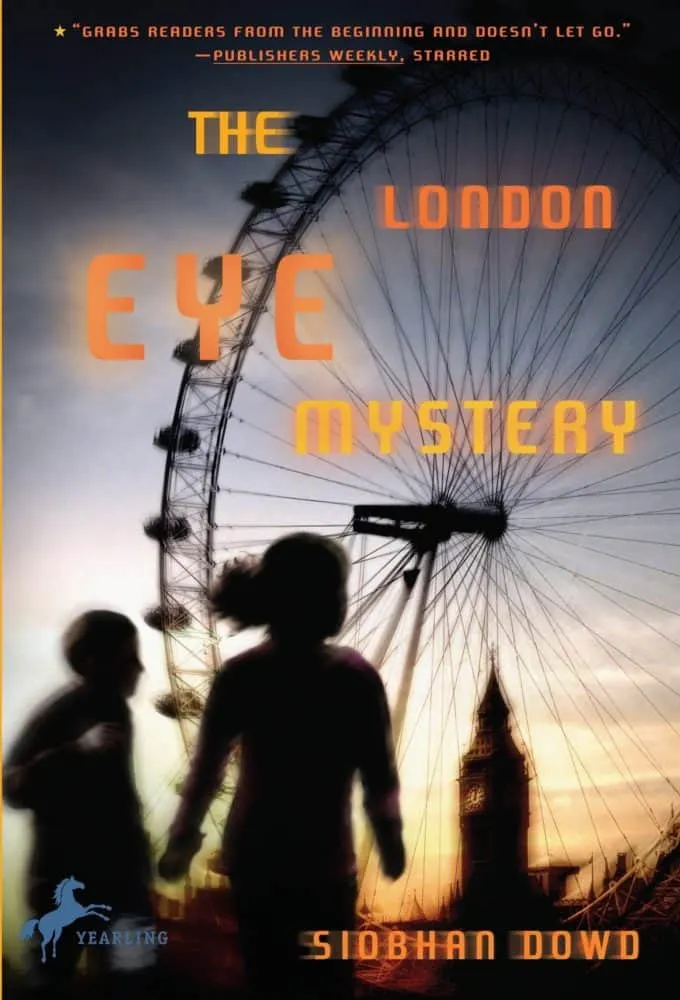 ‪22. The Guggenheim Mystery and the London Eye Mystery feature two of the world's most famous tourist attractions in New York City and London, respectively.
The former is by Robin Stevens, who has made made tween traveler want to go to Hong Kong and Cambridge with her Murder Most Unladylike series.
Best For: Grades 4 to 7
The Roman Mysteries Series
Travel Books For High schoolers
A Wish in the Dark
Diary of a Tokyo Teen For Manga Fans
Irving Stone's Famous-Artist Bios
Pin it for later!