Updated May 2019
Few words are bigger bummers when you travel than "single supplement." But when you're traveling as a single parent it isn't just about the supplement, it's also about losing out on free stays and free meals for kids because you don't have the requisite number of paying adults.
So we looked for resorts and tour companies that offer packages and rates that take single parents into account. I'm sorry to say we only found five; and all but one are in the Caribbean or Mexico.
The first four are good deals and pretty fair to your wallet. The The last is priced for single parents who are luxury travelers (not sure how many of those there are, but it's a good value for them).
We don't know why more hotels that allow up to two kids to stay for free with two adults can't grant single moms and dads at least one comped kid. But we keep looking!
Here are the five deals we found for this year for solo parents trying to travel with their kids.
Planning a trip?
Check Reviews and rates for these and other resorts on Trip Advisor.
Read more: Tips for flying solo with a toddler.
5 Travel Deals For Single Parents & Their Kids
Best Deal: Mexico
The Hotel: Palace All-inclusive resorts
Palace Resorts, which is known for its colorful kids clubs, water slides and splash pads has eight resorts across Cancun and the Riviera Maya, and one each in Los Cabos and Jamaica. The Moon Palace resorts in Jamaica and Cancun recently introduced flow riders.
Read More: 5 Top Family Activities on Riviera Maya.
Also Consider: Our review of Bahia Principe Riviera Maya
Up to two kids can stay for free with at least one parent during the brand's summer special. And you get a $1,500 resort credit to put toward tours, spa treatments and other extras.
The Details: Rates vary by resort but start below $400 in June and rise a bit in July.
Best Value: St. Maarten
The Hotel: The all-inclusive Sonesta Maho Beach Resort.
The Deal: Rooms start above $300/night and families need to stay for a minimum of three nights. The resort has dropped its single- supplement fee.
Kids 12 and under can stay for free. Kids ages 13 to 17 pay $45 per night. A parent can bring up to three kids and have a maximum of four people per room for these rates. Book with the promo code SPPKG.
The Details: Of course there is a beach, pool, meals and activities and playground. There's a weekly BBQ beach party and a family movie night with popcorn, candy and drinks.
Take advantage of the kids club (including some evening sessions) and teen zone to enjoy some "me time" and maybe check out the spa and fitness classes.
Best Variety: All Over the Caribbean
The Provider: Divi Resorts
The Deal: Divi has six all-inclusive resorts on some of the loveliest island in the Caribbean. They each allow one child to stay for free with a single parent. Additional kids are charged an "extra person fee" rather than a full adult rate.
The most kid-friendly property is probably Divi Village in Aruba with its all-suites lodging and pool slide. Divi Flamingo in Bonaire is a good bet with teens and tweens for its PADI-certified diving program and "house reef" where you can snorkel right off the beach.
The Details: Check each hotel's deal. Some allow one child up to age 12 for free. Others put the cut-off at age 5. They charge from $50 to $75 for older kids up to age 17.
Most Exotic: Morocco and Turkey
The Provider: Explore Worldwide group travel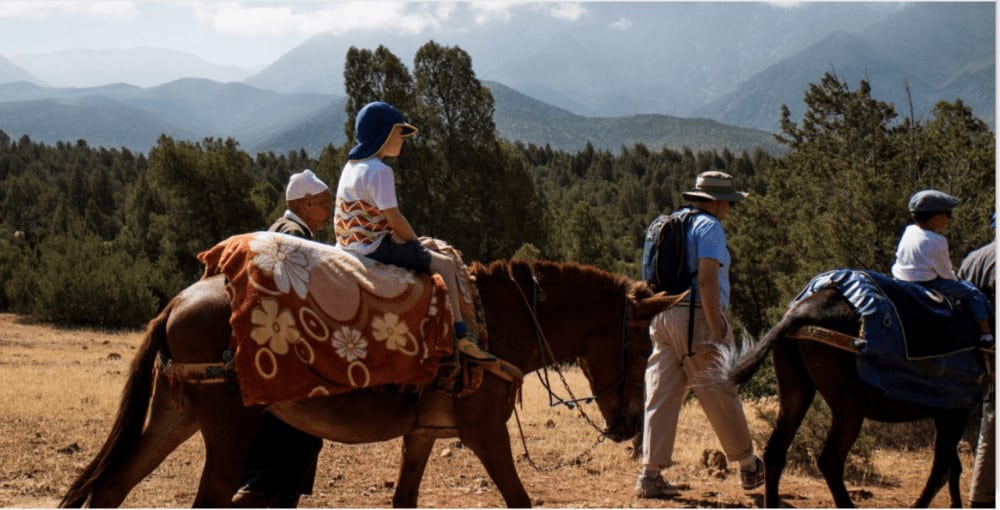 The Deal: The tour company offers trips specifically for families. Each of these has an adult price and a kids' price, which stays the same regardless of how many adults or kids are in the family. They have two trips to Morocco and two to Turkey that cost from $570 to $970 for adults (less for kids).
The Details: A spokesman says, "The great thing about these trips is the children have other children to interact with and parents have some other adults to share the experience with. We find single-parent families particularly benefit form this format.
Most-Luxurious: Mexico
The Hotel: Grand Velas Riviera Nayarit, Los Cabos, Vallarta and Riviera Maya.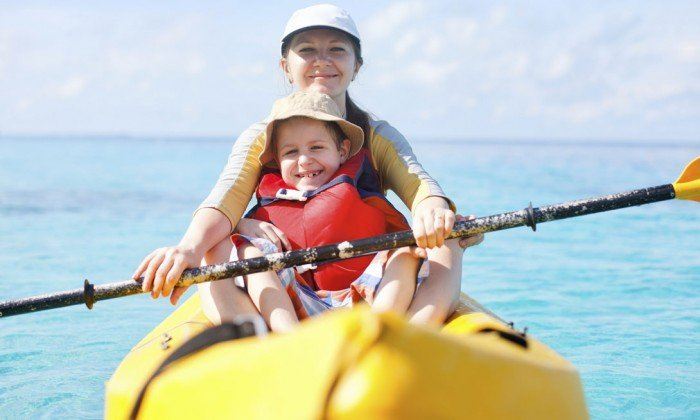 The Deal: The resort has dropped its single supplement for solo parents. If you stay at least three nights at this upscale all-inclusive up to two kids can stay for a low additional rate.
The package at Riviera Maya includes a day at local Xel-Ha eco park.
At all the resorts the rates inlude dinner at up a la carte restaurants, a personal concierge, kids and teen clubs, in-room minibar and an additional baby concierge ho can help arrange cribs, Mexican toys, baby floats, and more.
The Details: Rates range from $330 to $675/night for adults. They start at $72/night and $95/night for kids and teens, respectively.
A set of parents can have up to two kids join them at these same resorts for free, and I have to wonder why they can't extend the same discount to solo parents (or at least allow one child to stay for free). But given the upscale amenities the rates are still a good value if not the best deal.
Pin it for later!