As part of a married couple, I never expected to spend a lot of time traveling with a toddler as a single parent. But my family moved to Tunisia from New York City a few summers ago.
I felt duty-bound to visit our scattered family on this side of the Atlantic so they could see our 18-month-old boy before we left. This meant flying from Washington, DC to Toronto (not far away, but technically "International") and then back to New York.
It was not a pretty picture, but it turned out to be a good trial run for all the family traveling we're doing as expats, as a family and as a mom and child. I now have much better strategies for dealing with gear, lines and a toddler's travel boredom as a solo parent.
Read More
• My Top Tips for Getting Over Jet Lag with Kids
• Make Flying Time Quality Time With Kids
• 5 Budget-Friendly Vacation Ideas For Single Parents
Here are 5 things I would have done differently to travel well as a single parent with a toddler:
5 Clever Travel Tips for Single Parents
Be Ready To Snag an Extra Seat…Just in Case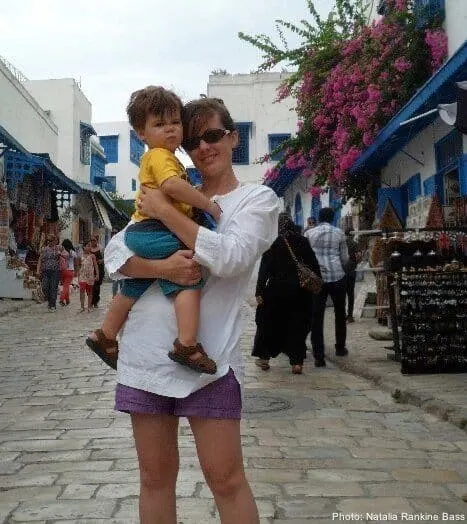 Keeping your under-2 traveler on your lap to avoid paying for a pricey second seat sounds good in theory. Actually keeping your squirmy child on your lap for the length of your flight is quite a feat!
Luckily, the first time I tried this my plane was relatively empty and I actually had an extra seat next to me.
Unluckily, our car seat was in the luggage hold, which left me with a resentful and wriggling toddler in my lap during takeoff and landing.
Tip: lollipops are great for distracting kids during those times during the flight when they have to sit still.
Next time, I'll bring the car seat to the gate, just in case. If the plane is full, I can gate-check it with the stroller.
I've invested in a rolling carrier that turns your FAA-approved car seat into a rolling piece of luggage where your child can sit.
Should I ever come across an empty plane seat again, I'll be ready.
Tip: FamiliesGo! also loves the CARES harness.
Get a notarized letter from the parent back home
If you are leaving the US with your baby, get a notarized letter from the baby's other parent stating that you're authorized to travel alone with your child. This assures customs or immigration officers that you're just taking your child on vacation and not running away with him.
You will have only 2 hands at the security gate: yours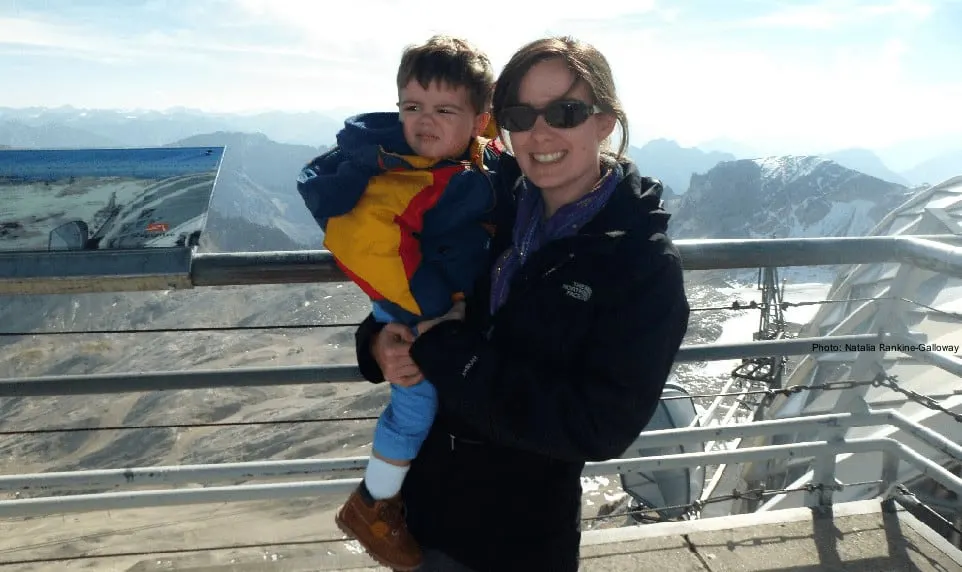 At the security check, you will be the person who gets all of your carry-on gear onto the X-ray machine conveyor belt.
You will have to fold and lift your stroller, unpack your electronics and liquids and remove your shoes, all with your baby on your hip and your paperwork between your teeth.
Use the designated family line, if the airport has one, to minimize dirty looks and maybe meet some sympathetic security staff. Give yourself extra time and wear slip-on shoes.
And by all means, read up on the TSA's latest rules so you know your responsibilities and rights. For example, most airports now let you leave shoes on kids under a certain age. And formula, expressed breasts milk and some other child beverages are exempt from the 3-ounce rule (though they will probably have to test them).
Consolidate, Consolidate

The less you have to keep track of the less likely you are to lose something, especially while keeping track of a toddler. Try to combine as many items as you can, say by packing a single large suitcase for you and the kids. And consider renting or borrowing equipment like a travel crib at your destination.
Don't try to carry a diaper bag, laptop and purse. Instead, consider buying a backpack that will hold everything and keep your hands free. I use a durable backpack with a side pockets for sippy cup and water bottle, a front pocket for your phone and a rip cord for jackets or a small blanket.
Don't just dump the contents of your diaper bag to your carry on; edit! You can live without sunscreen or diaper rash cream for the flight (especially if they're more than 3 ounces). Pack a romper or foot pajamas instead of an extra outfit.
Novelty Goes A Long Way
New toys (bought ahead of time or en route) are exciting and engrossing and provide precious extra moments of distraction. Buy snacks at the airport and take anything the flight attendant offers you. They might not meet your usual standard for healthy and wholesome, but their "special treat" quality makes them worth their weight in gold.
Pin it for Later!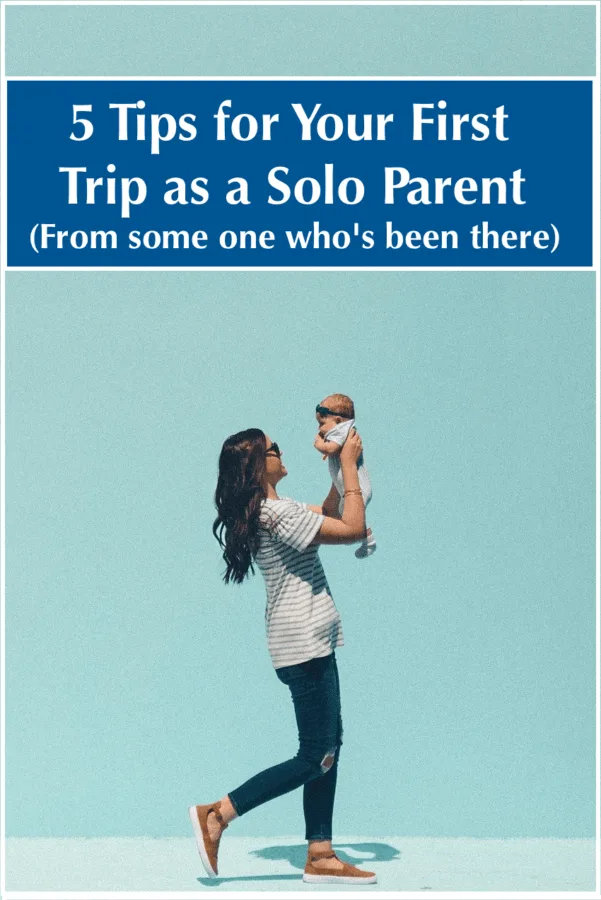 Natalia Rankine-Galloway is the Stuttgart Chapter Lead for the Military Spouse Professional Network.