North Carolina has a lot of fun family activities. The state is bigger and has far more different geography and attractions than I ever would have imagined. And almost any region can offer up good ideas for vacations with kids.
In no particular order, here are ten cool things to do on a North Carolina family getaway. It's a good mix of culture, nature and the unexpected.
These are by far not the only things to do in these towns or counties, but they are enough to get you started planning a trip.
Read more About North Carolina:
• 5 North Carolina resorts For Every Family.
• 6 Have-To-Try Outdoor Activities on the Outer Banks
• 10 Places to Explore History on the Outer Banks
• Book Your Family In To the Wonderful & Relaxing Sanderling Resort
10 North Carolina Things To Do With Kids
1. See Lemurs in Durham
Sure, the city is known for its Bulls, but it also has the Duke Lemur Center, which is home to the world's largest and most diverse collection of lemurs– outside of Madagascar.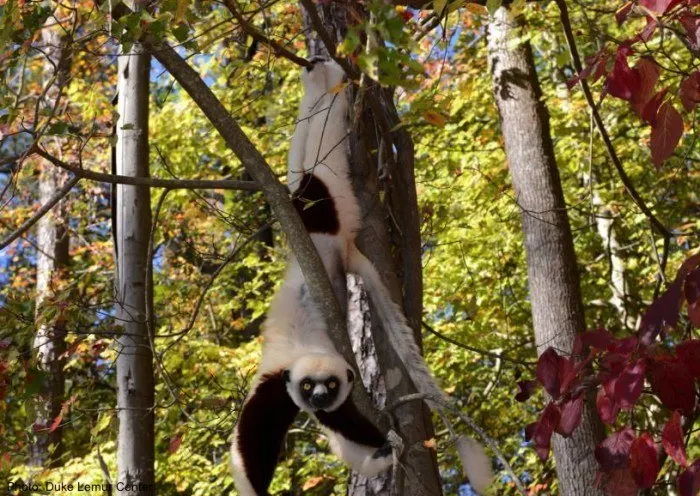 Learn about these cute and very endangered creatures. Tours, which are recommended for ages 7 and up (though smaller kids are welcome) will introduce you to ten different species.
2. Floor it To Cabarrus County
Cabarrus County is home to the Charlotte Motor Speedway, which hosts races throughout the year. But auto-racing fans will find plenty to engage them beyond the track. 90% of NASCAR race shops are located here.
Visitors can walk passed the shops and get a behind-the scenes peek at racing crews at work. Visit smaller tracks like Roush Fenway, where crews test new cars and drivers practice, then try your hand at driving a NASCAR racecar.
Still want more? Pop over to nearby Charlotte to visit the NASCAR hall of fame.
3. Raft like an Olympian on The Nantahala
North Carolina's rivers routinely provide training and practice ground for US Olympic white water rafters and kayakers.
The Nantahala Outdoor Center, run by Olympic gold medalist Joe Jacobi, has helped to train more than two-dozen of them.
Based in the Nantahala Gorge in the Southwest corner of the state, the company takes families on rafting trips on the Nantahala as well as other rivers in the Southeast.
The family trips, typically on class-2 rapids, might not be as adventurous as the athletes' training runs, but they sure look fun.
Wilber and Orville Wright headed to this beach community to try to get their early planes off the ground.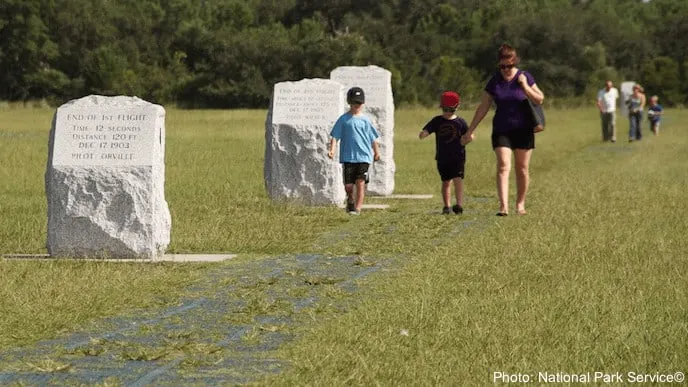 In Kitty Hawk, A nicely done National Park Site explores their early work and experiments and commemorates their first success.
Explore the museum, hear a Ranger's dramatic retelling of that first flight, then walk the length of the field that marks 12 world-changing seconds of history.
A large scale sculpture that recreates the scene is worth stopping by on your way out.
If you're feeling inspired to earn your own wings, head to nearby Jockey's Ridge State Park, where giant sloping sand dunes provide the runway for hang gliding classes taught by Kitty Hawk Kites.
5. Celebrate World Music in Greensboro
The National Folk Festival in September offers three days of music from around the world. Hear jigs from Canada followed guitars from Mexico or sitars from India, followed after by American blues or country.
The free event features music on seven stages plus family activities, a marketplace and food stalls offering regional and international food.
6. Pair Town & Beach in Wilmington
Wilmington is the destination for families that don't just want beach in their beach vacation. Stay near its historic quarter or newer River District to be able to walk to restaurants and shopping. Then take your pick of nearby beaches and boardwalks for your sun and surf.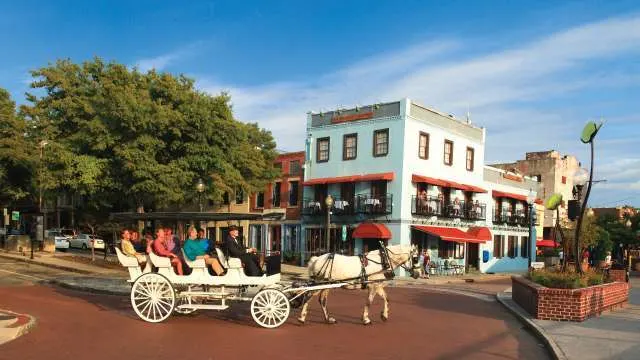 Other things to do in Wilmington include water sports on the Cape Fear River and a good variety of walking tours that focus on things like local food, history and filming sites.
7. Combine Artisan Crafts and Craft Beer in Asheville
The Lexington Glassworks is glass-blowing studio iwith an open-door policy. Stop by whenever they are open to watch the glass-blowing process from beginning to end.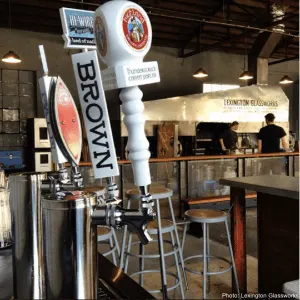 If you're lucky you'll drop by when their house taps are flowing—always with local beer. Enjoy a pint while your kids watch blobs of glass turn into graceful pieces of art.
8. Celebrate Ava Gardner in Smithfield
Ava Gardner was born in Smithfield, NC. Classic movie buffs can visit the Ava Gardner Museum and follow a heritage trail to spots around town related to her life.
In the fall, an eponymous festival features the actress's films, special exhibits and often guest visits from people involved in the movies she made, such as screenwriter John Huston.
In the fall, an eponymous festival features the actress's films, special exhibits and often guest visits from people involved in the movies she made, such as screenwriter John Huston.
9. See a Museum in Raleigh
All of the museums in Raleigh are free (the one exception is the Children's Museum). And the selection is impressive.
Check the Rodin's at the North Carolina Museem of Art or the rotating exhibits at the Contemporary Art Museum.
At the Museum of Natural History you can see scientists at work in their behind-the-scenes offices and labs.
10. Look for Fireflies in Transylvania
This county is home to unique ghost fireflies who emit a steady blue glow when trying to attract a mate. They shine for about two weeks in May and June as they fly around Dupont State Recreational Forest.
In recent years, though park rangers have asked visitors to stick to a prescribed trail to make sure the fireflies have the space they need to do their thing.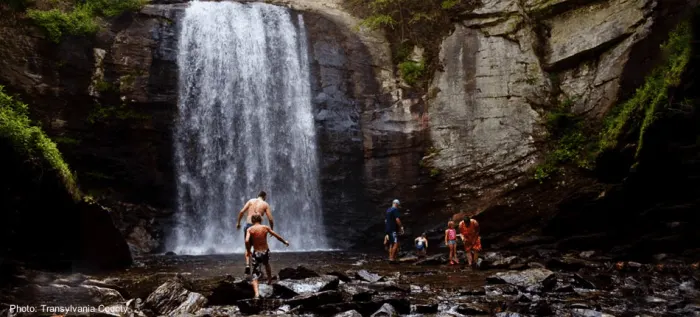 If you miss the fireflies, you can still visit for the 250 waterfalls withing a few miles of each other. The falls might be as high as 400 feet or might be gentle enough to create (no doubt chilly) pools for wading in on a hot summer day.
Pin it for later!