Resorts are the obvious choice for an easy family getaway. North Carolina resorts are as varied as the state's regions, which range from mountains to beaches and whatever is in between.
Some of these resorts have a very busy high season and need to be booked well in advance. Others are only open in season, so time your visit accordingly. If you are considering a family vacation in North Carolina take a look at these five popular options for a memorable place to stay.
Read more About North Carolina:
• 10 Things To Do When Driving Through North Carolina
• 6 Have-To-Try Outdoor Activities on the Outer Banks
• 10 Places to Explore History on the Outer Banks
• Book Your Family In To the Wonderful & Relaxing Sanderling Resort
5 Top North Carolina Resorts For Families
Inn on the Biltmore Estate: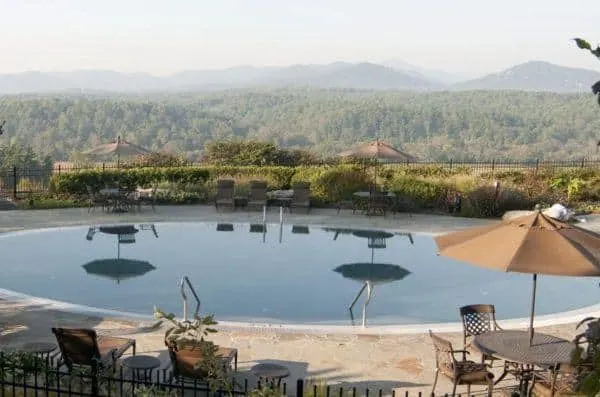 Where: Asheville.
What: This resort has been rated 4½ out of 5 stars on the Disney Family website and is known as a good options for families with children and teens.
Sitting at the foot of the Blue Ridge Mountains in eclectic Asheville, The Inn was built in 1889 and is known for its architectural grandeur.
With an 8,000-acre backyard, the inn offers horseback riding and Segway tours. An outdoor pool and babysitting services round out the amenities for families.
Best For: Families who want a mix of arts and culture, fun dining and the outdoors on their vacation.
Book a memorable stay at the Inn at the Biltmore Estate.
Earthshine Mountain Lodge: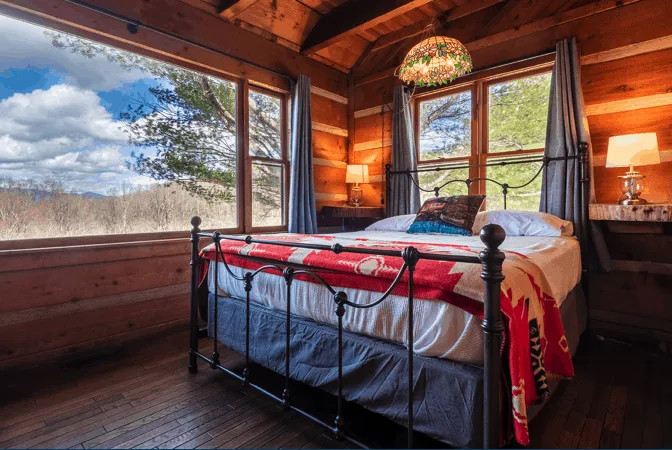 Where: Southern Blue Ridge Mountains.
What: Under new management since 2019, Earthshine offers outddoor adventure and indoor comfort to its guests.
Explore any of two state parks, one national park and a national forest nearby. In summer join in activities like archery, wilderness skills, guided hikes and yoga.
Familiesg can stay in the timber lodge or one of a handful of cottages. For a nominal fee your stay can include breakfast and dinner, eaten communally.
Best For: Active, mountain-loving families.
Planning A Trip?
Book a weekend at the Earthshine Mountain Lodge.
Search Trip Advisor for more North Carolina resorts and inns.
Use Flighthub to book your airfare to North Carolina.
Blockade Runner Beach Resort

Where: Wrightsville Beach
What: A beachfront resort with oceanfront and access to the calm sound and its marshes for water sports that you can book onsite. The pool has a hip, stylish deck and there's a lawn for cartwheels and games like cornhole.
Rooms have a modern, airy feel and balconies.
Onsite dining includes a main restaurant with a covered patio that extends onto the lawn and a casual menu that emphasizes seafood.
A bar offers upscale-casual lunch and dinner and a lobster-night menu. A poolside bar lets you order off the restaurant menu without leaving your lounge chair.
Best For: Families who want a beach vacation where
Book a beach getaway at the Blockade Runner Beach Resort.
The Pinehurst Resort: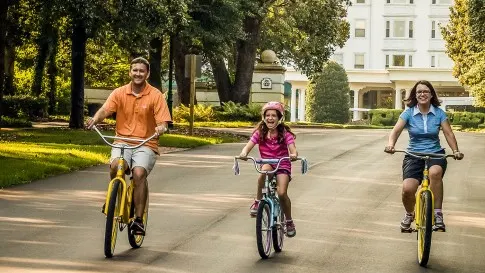 Where: Pinehurst
What: Do you believe a family who golfs together stays together? If so, this is The Pinehurst Resort for you. It offers eight world-class golf courses and has hosted all five of the USGA's major championships.
Off the links, the resort also has a lakeside beach club, swimming pools, bicycles, fishing, tennis, a kids club and more.
The town of Pinehurst has a quaint, walkable center, and you can tour historic homes.
Three different inns offer a choice between comfortable modern rooms and those inspired by the inn's late 19th century beginnings.
Best For: Golfing families. But there's plenty for those that don't golf, too.
Book a stay at Pinehurt Resort's Manor Hotel, the Holly Inn or the Carolina Hotel
The Fearrington House Inn: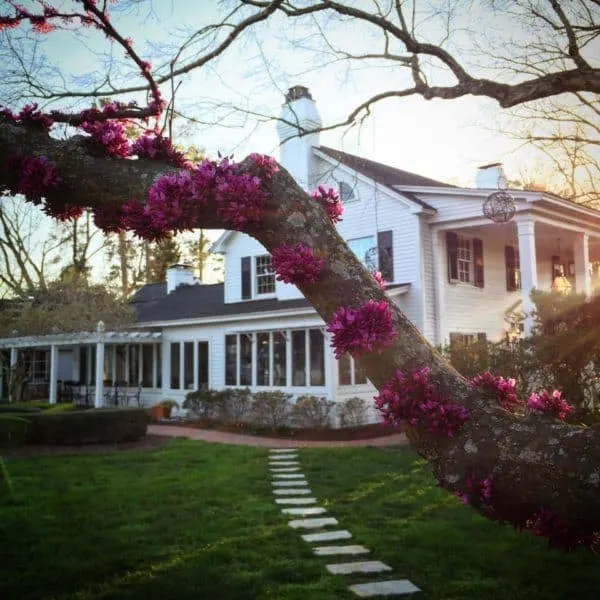 Where: Pittsboro
What: Located on a historic farm, the scenic Fearrington House Inn is a Forbes Five Star hotel.
It's likely you'll see a wedding whenever you stay. It has guest rooms with décor inspired by the English countryside, mixed with modern amenities.
Kids can play Hide and Seek in the gardens, visit with the farm's Galloway cows, enjoy house-made ice cream, or indulge in a fancy afternoon tea during their stay.
Parents and kids alike will enjoy the laid-back outdoor beer garden.
Best For: Parents who want a family vacation with panache, and that isn't entirely kid-centric.
Any of these for places are like to give your family a memorable and fun family vacation in North Carolina. Which one would you choose?
Book a family-size room at Fearrington House.
Pin it for later!
Photos courtesy of the hotel properties.