When my daughter hit the age of 10YO or so, she still wanted to do fun Halloween activities in October. Hayrides and face-painting at the pumpkin patch no longer appealed, but she also had no interest intense, gory haunted houses and forests. We needed something in between, and that wasn't easy to find.
So, for my readers with tweens and timid teens, I set out to find local Halloween events across the U.S. for ages 11 to 16 or so. I looked for activities that would be spooky, mysterious and unique. And that might be fun enough to become annual traditions, at least for a few years.
Hopefully one of these 11 seasonal events is near you. If not, maybe they'll be the inspiration for an autumn weekend getaway for the family.
More Fall Weekend Travel Ideas
• 8 Fun Fall Foliage Destinations in the Northeast
• 10 Chillingly Fun Ghost Tours Around the U.S.
• One Year of Kid-Friendly Festivals Across the U.S.
11 Halloween Things To Do Creepy Enough For Tweens & Teens
Important Tips:
• Assume that you should buy tickets in advance—these events sell out way ahead.
• Check the rules before you go to see if costumes are encouraged or not allowed.
• Be nice to the people working at the entrance; they don't make the rules.
Nationwide
Where: Rooftop Cinema Club outdoor theaters in Los Angeles, San Diego, NYC, Chicago, Fort Worth, Houston & Miami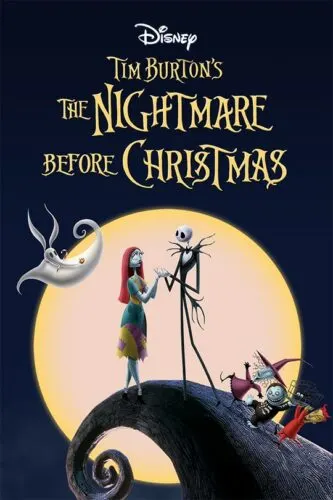 What: Throughout the month of October RCC outdoor theaters show a wide range of Halloween movies that celebrate the mysterious, creepy, scary and just plain weird. Tween with low fright tolerance can see family friendly fare like The Addams Family, The Nightmare Before Christmas or The Mummy.
Goth teens might like Bram Stoker's Dracula or Interview with a Vampire. Take artsy kids to see The Rocky Horror Picture Show and classic thrillers like The Shining. There are the usual choices of horror movies, too, for the tweens and teens who like a good fright.
This is also a great Halloween activity for teens or tweens to do with their friends while you plan your own seasonal treat.
Northeast Halloween Events
Where: Croton-on-Hudson, NY (near NYC)
Old Bethpage, Long Island, NY (near NYC)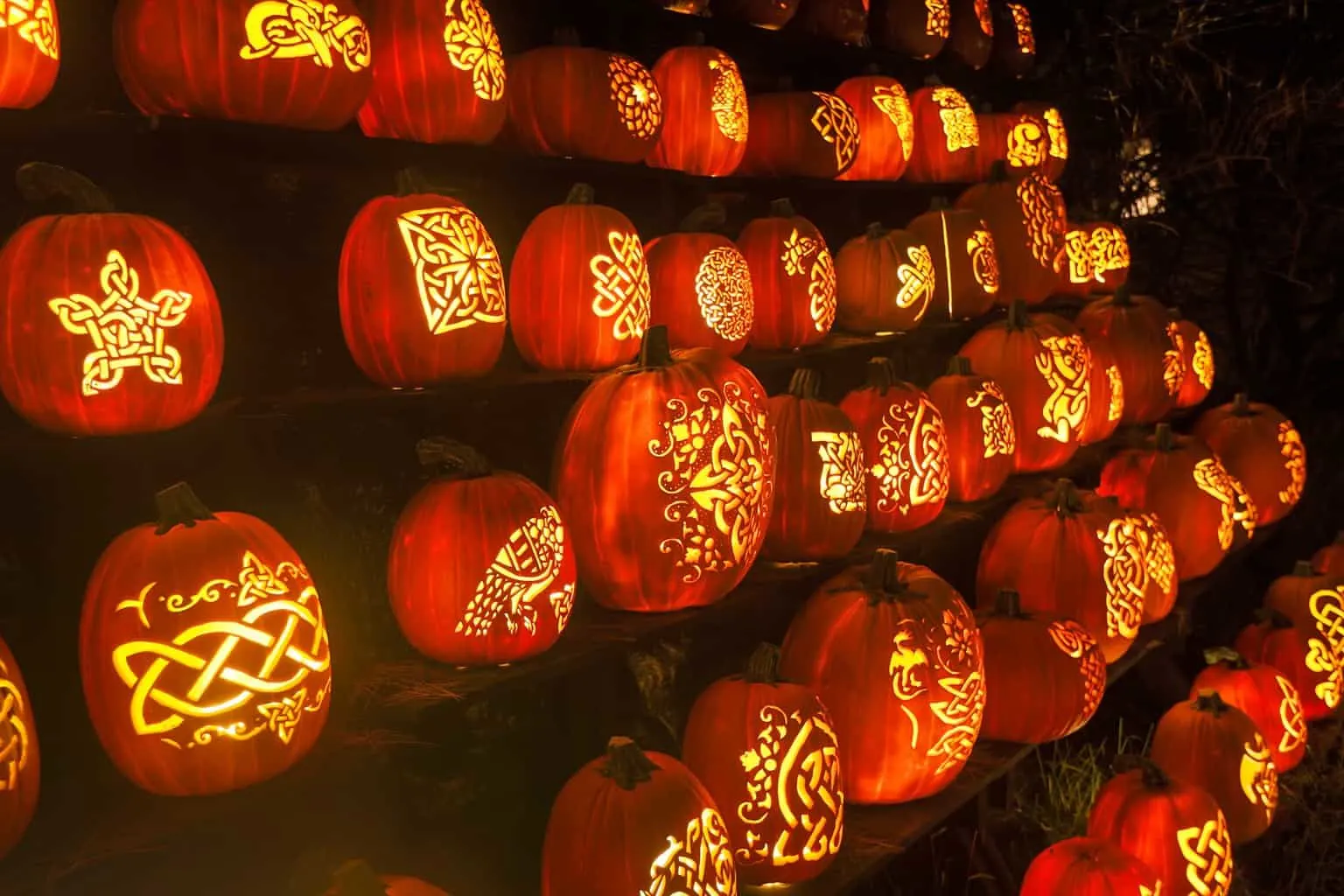 What: The grounds of 18th century Van Cortlandt Manor and Old Bethpage Restoration Village are transformed into Halloween gardens with bridges, tunnels, animals, mythic creatures, even mini movie scenes made from blazing Jack O'Lanterns.
We've gone to the one at Van Cortland Manor; We adults were genuinely impressed with the artfully carved pumpkins and the two 11YOs loved the novelty. Considerable planning and logistics go into creating these pumpkin-based art displays. On Long Island they incorporate the village's historic buildings into the displays which adds an extra bit of spookiness.
Tip: Sleepy Hollow —named for the famous Halloween tale set nearby—is a few-minutes drive south and has a good selection of casual tween-friendly restaurants.
Details: Plan your visit at dusk or later. The event runs from mid-September until mid-November.
• Book a room at the Sleepy Hollow Hotel and enjoy breakfast and a swim in the indoor pool before heading back to the city.
Where: Sturbridge, MA (midway between Springfield and Worcester)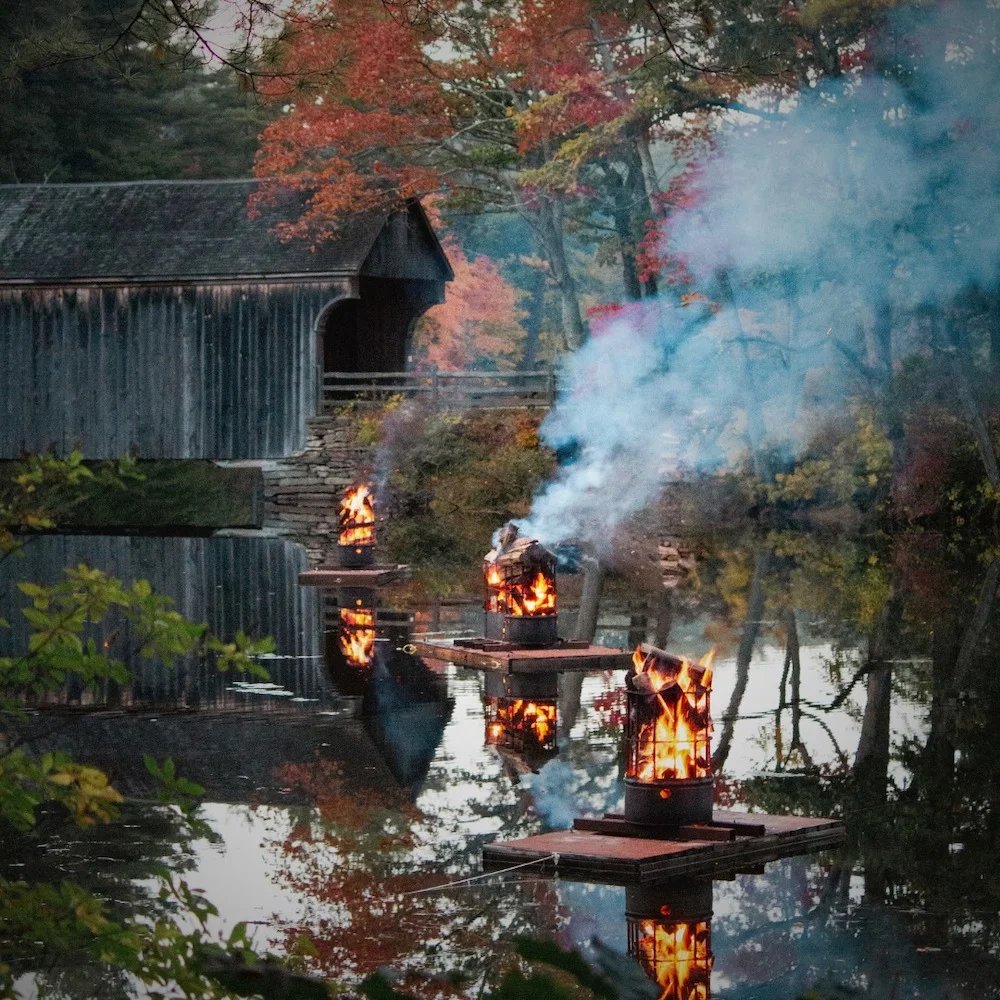 What: After dark, find your way through the colonial village by water lamp, torch or candle. Listen to spooky fireside folklore and stumble upon a troupe of acrobats, conjurors and jugglers performing by lamplight.
There's seasonal food, bonfires and a candy themed treasure hunt for younger siblings.
Tip: Costumes are encouraged here, and not just for the kids.
Details: every Friday, Saturday & Sunday in October. Tickets cost less when you buy them online.
• Book a room: Rest your weary bones at the Old Sturbridge Inn & Reeder Family Lodges. It's near the village and sometimes has packages for this and other events.
4. Event: Ghosts on the Banke at Strawberry Banke living history museum
Where: Portsmouth, NH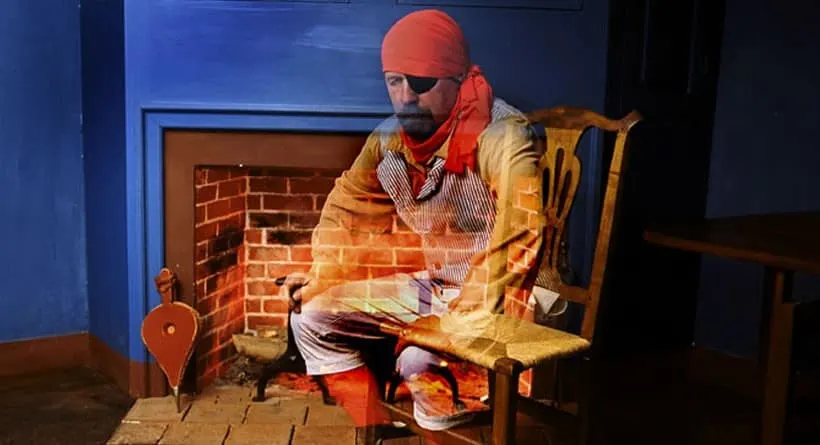 What: Dress in costumes and follow the Jack O'Lantern path to trick-or-treat at the museum's historic homes. Along the way you'll happen upon fortune-tellers, witches and the ghosts of long-dead pirates, soldiers and sea captains. Then warm up by the bonfire and listen to ghost stories.
Tip: Portsmouth is the perfect size for a weekend getaway. It's walkable, has a good selection of restaurants and hotels and has beaches and hiking nearby to round out your getaway. You might catch some New England fall foliage, too.
Details: Thursday Through Sunday evenings on the weekend leading up to Halloween. You need to buy tickets well in advance. For kids 14 and younger.
• Enjoy a harbor view and be steps from the museum at the Sheraton Harborside Hotel
Southern Halloween Events
Where: Alexandria, VA (just outside of Washington, DC)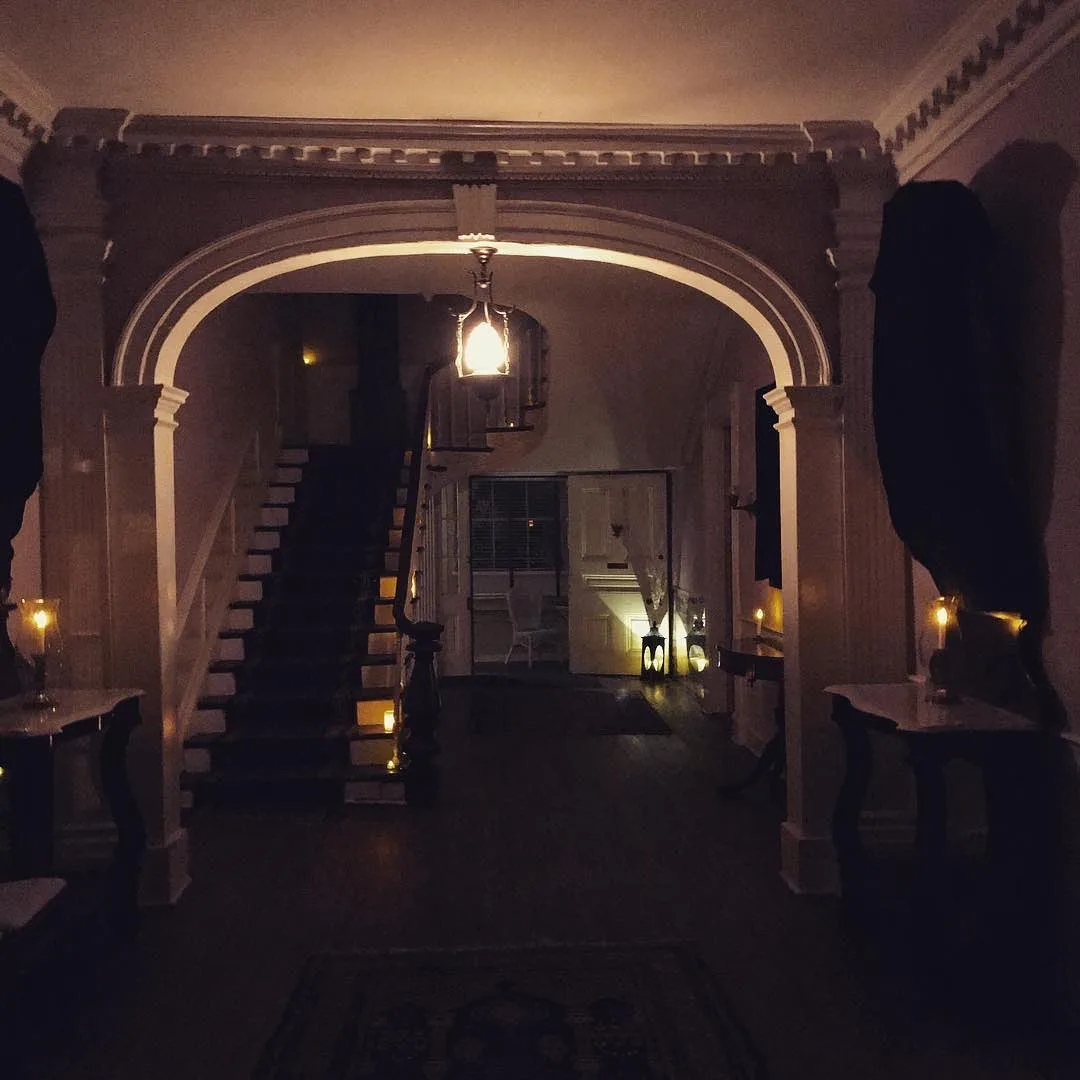 What: The historic Lee-Fendall House offers an annual tour that blends stories of mysterious deaths and disappearances in the house with explanations of Victorian mourning customs, including clothing, funeral practices and, of course, séances.
Details: Tours are offered every half hour from 7:00 pm to 9:00 pm over the two weekends before Halloween.
• The Alexandrian Autograph collection occupies a row of townhouses a few blocks from the water on busy King Street. It has a hidden interior courtyard and a small indoor pool where you can chill out before the chills of your evening tour.
Where: Fincastle, VA (30 minutes from Roanoke)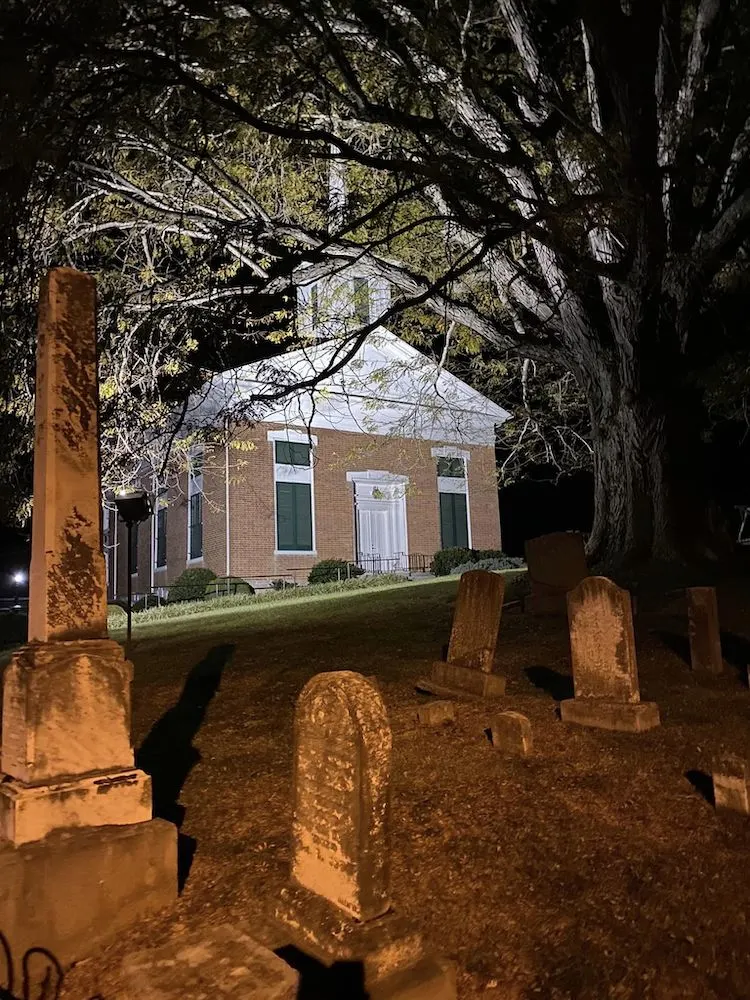 What: This town dates back to the 1770s and on the annual ghost tour they share mysterious legends and spooky ghost tales that might just date back that far. Visit a historic cabin and an old cemetery along the lantern-lit way.
Details: They do about five tours a night starting at 6:00 on the Friday and Saturday before Halloween.
• Return to Roanoke for an overnight stay at the Hotel Roanoke, a historic hotel, now a Curio property. Be sure to have a nightcap or dessert in the lovely round barroom.
Where: Louisville, KY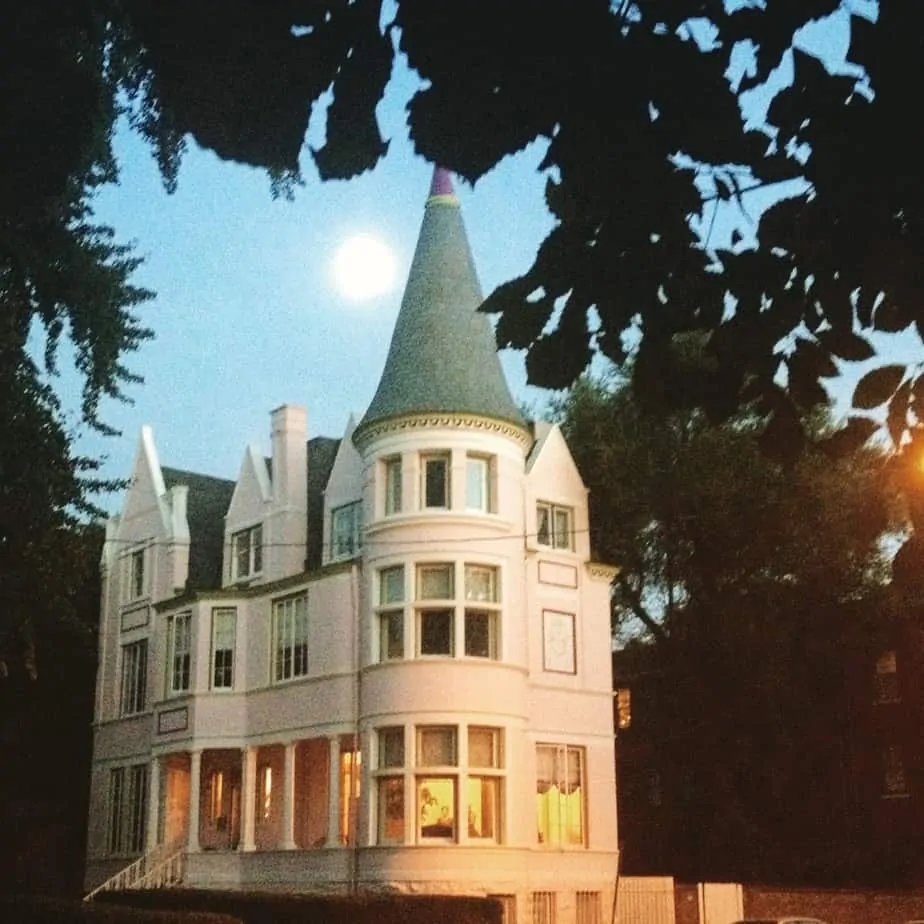 What: With its gas lamps and 19th century Victorian homes, Louisville's historic old town is the perfect place for ghosts to linger. You'll encounter a grave robber, a murdered millionaire and some charming local lunatics on this annual walk staged by a local theater company.
Details: The walks are staged on a Friday-Sunday in mid-October. Starting at 6:00 pm they depart every 15 minutes through 8:00 pm and they take about two hours.
• Continue your exploration of old Louisville with a stay at the Brown Hotel in a Georgian-Revival building not far from the historic district.
• Read More: These ghost tours in top U.S. cities spook visitors all year long.
Where: New Orleans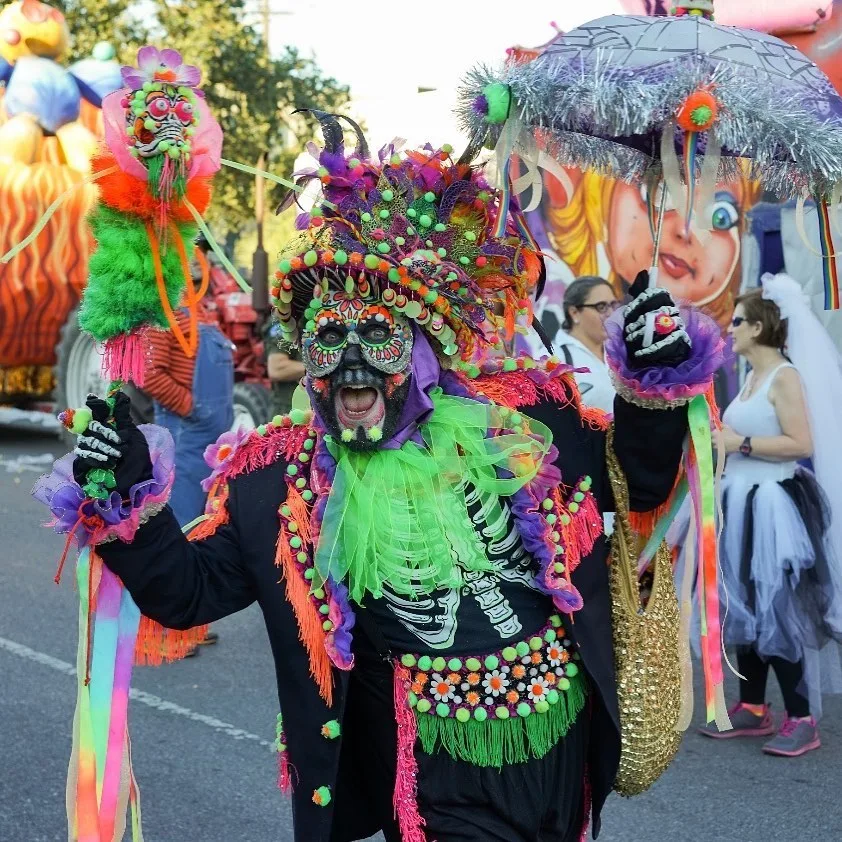 What: The Big Easy's official Halloween party has scary floats, wicked costumes and jazz musicians. Paraders toss candy along with beads. A weekend of activities, including a zombie run and some costume balls, have grown up around the parade. Laisse les temps effrayants rouler!
Details: Usually it's on a Saturday a week or so before Halloween.
• Book Omni Royal Orleans for a French Quarter architecture and a heated rooftop pool.
Mid-West & Texas Halloween Events
Where: The Chicago Botanic Garden, Chicago, IL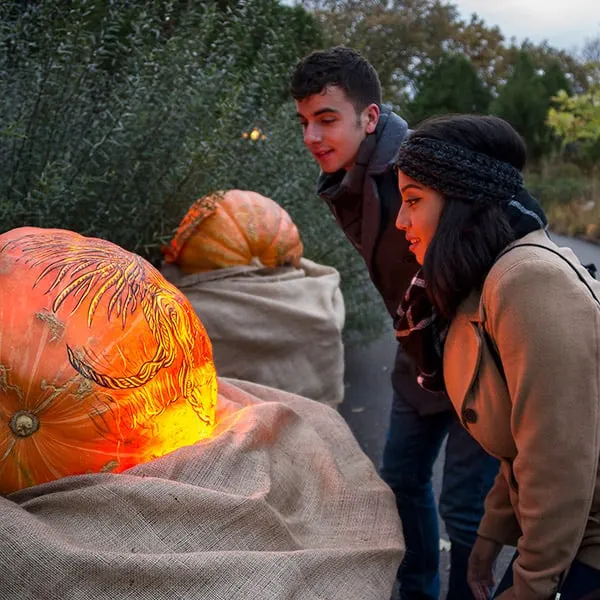 What: More than 1,000 LED-lit Jack o'Lanterns blaze a trail dotted with live performers, carving demonstrations and opportunities to buy seasonal snacks. Arrive at dusk to appreciate the fall foliage and flowers along with the elaborately carved pumpkins.
Details: It runs in the evening over two weekends in mid-October. It sells out fast. If you snag tickets, be ready to pay for parking.
• Discover more activities Chicago families love
• How many of these top Chicago attractions have you visited?
• Read why the Loews Chicago is just right for your weekend stay.
10. Event: Booville at the Children's Museum of Indianapolis
Where: Indianapolis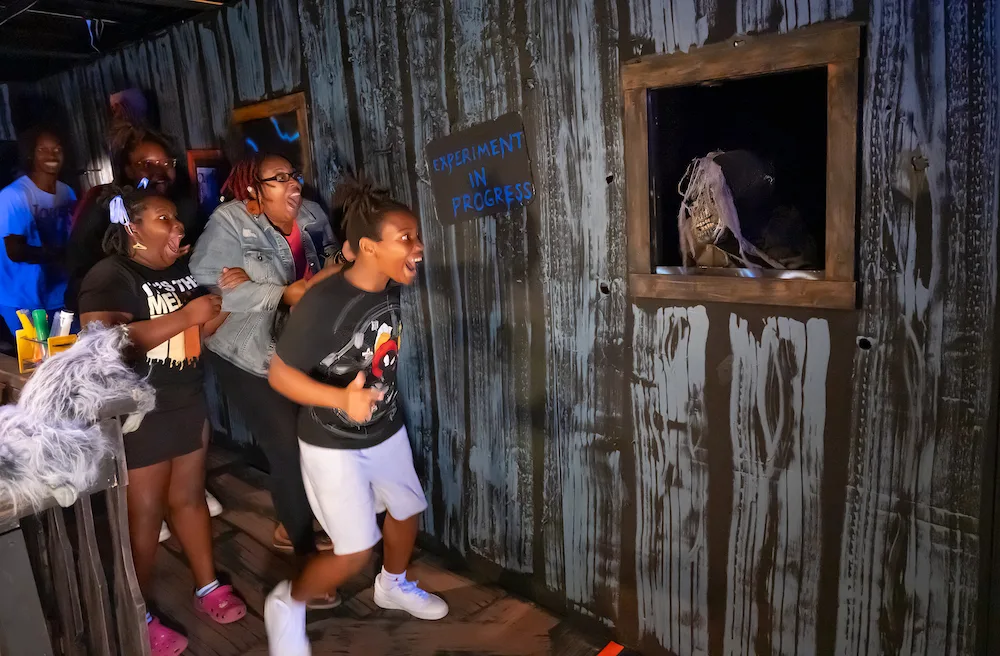 What: This epic children's museum turns itself into a haunted village in October. Witches, werewolves, zombies, yetis and mad scientists populate places like the Shore of Shadows, the Bridge of Doom, Carnage Commons and an Ice House.
It's plenty spooky, but there's no gore. The emphasis is on classic scary with chilling music, foreboding lighting and things that go bump in the night (or that jump out and go "boo!"). There's make-up and masks but not of the Jason or Freddy Kruger variety.
Twilight Fright is a Friday evening just for kids up to age 14 that takes place outdoors in the sprawling and teen friendly Sport Legends Experience. It combines the haunted house with games, sports, junk food, a DJ and more.
When: Daily for the three weeks leading up to and including Halloween. Earlier tickets offer a lights-on tour with treats for younger children. Later in the evening the lights go down and the spooky factor goes up.
Where: The River Walk, San Antonio, TX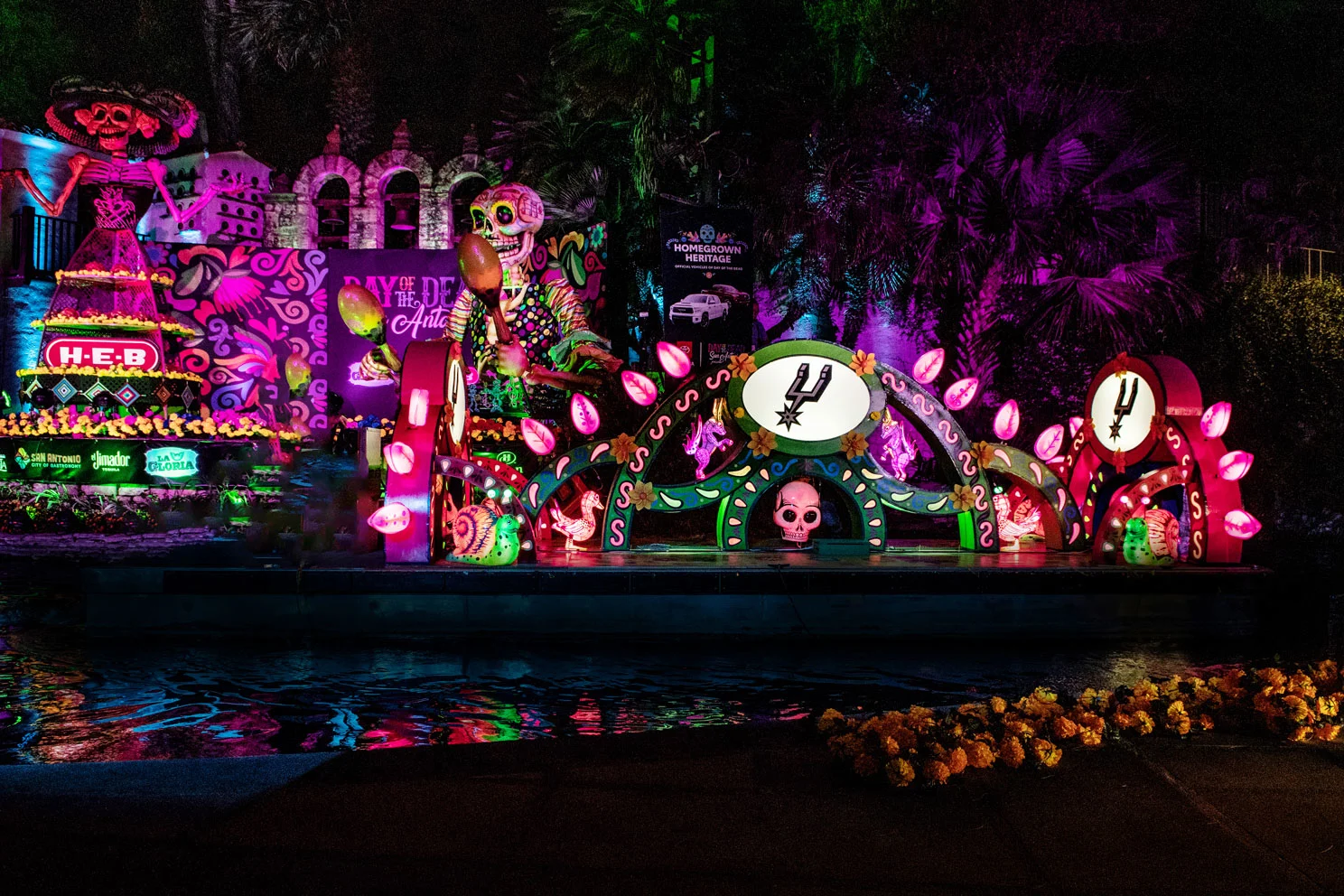 What: Mexico's Day of the Dead is celebrated all over this southern Texas town. But the most impressive is this parade where skulls and skeletons in luminous colors glide along the Riverwalk, bringing bright light and fun to the dark October night.
Details: It happens on the Friday evening before Halloween. Even though it's outdoors you do need tickets. Some restaurants along the water offer dinner and parade viewing.
Read More: 5 Top Family Attractions in San Antonio
• Stay overnight at the Westin Riverwalk to have the promenade right outside your door.
Where: Austin and Dallas/Fort Worth, TX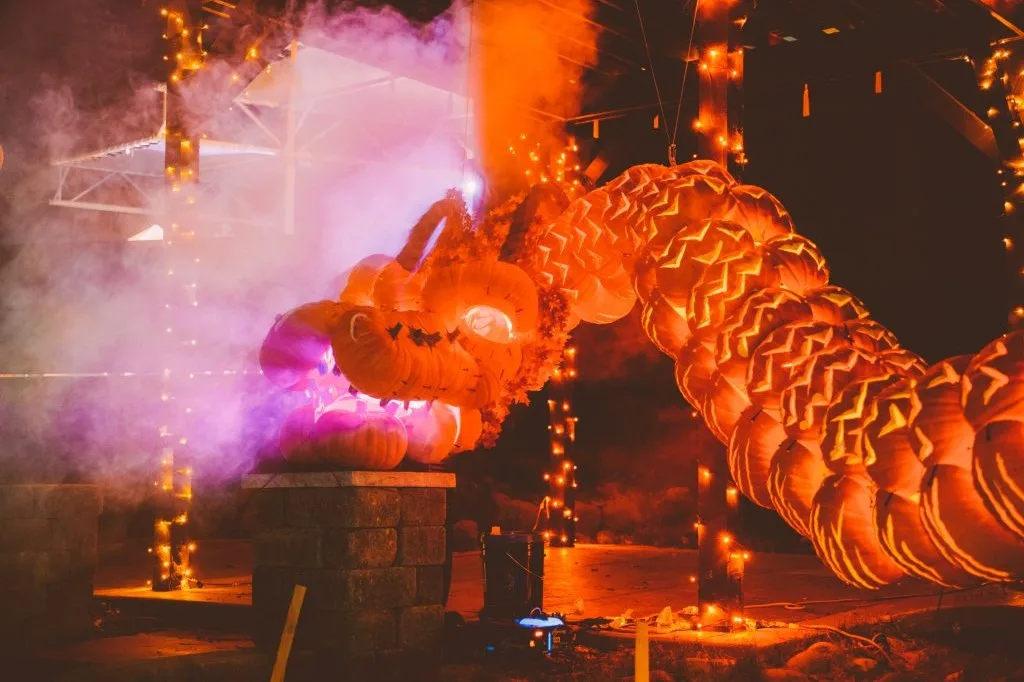 What: 3,000 real and synthetic pumpkins are carved to fit various creative themes, like Under the Sea or Dia de Los Muertos) along a half-mile trail. There's food, seasonal movies, scavenger hunts and other activities.
Details: It runs at both locations in the evenings from late September through the night before Halloween. Arrive after dark for the best experience.
Read about more Top Things To Do in Dallas
• The Hotel Anatole is an urban resort with soaring atrium and sprawling pool area; you won't want to leave.
Pin it for Later!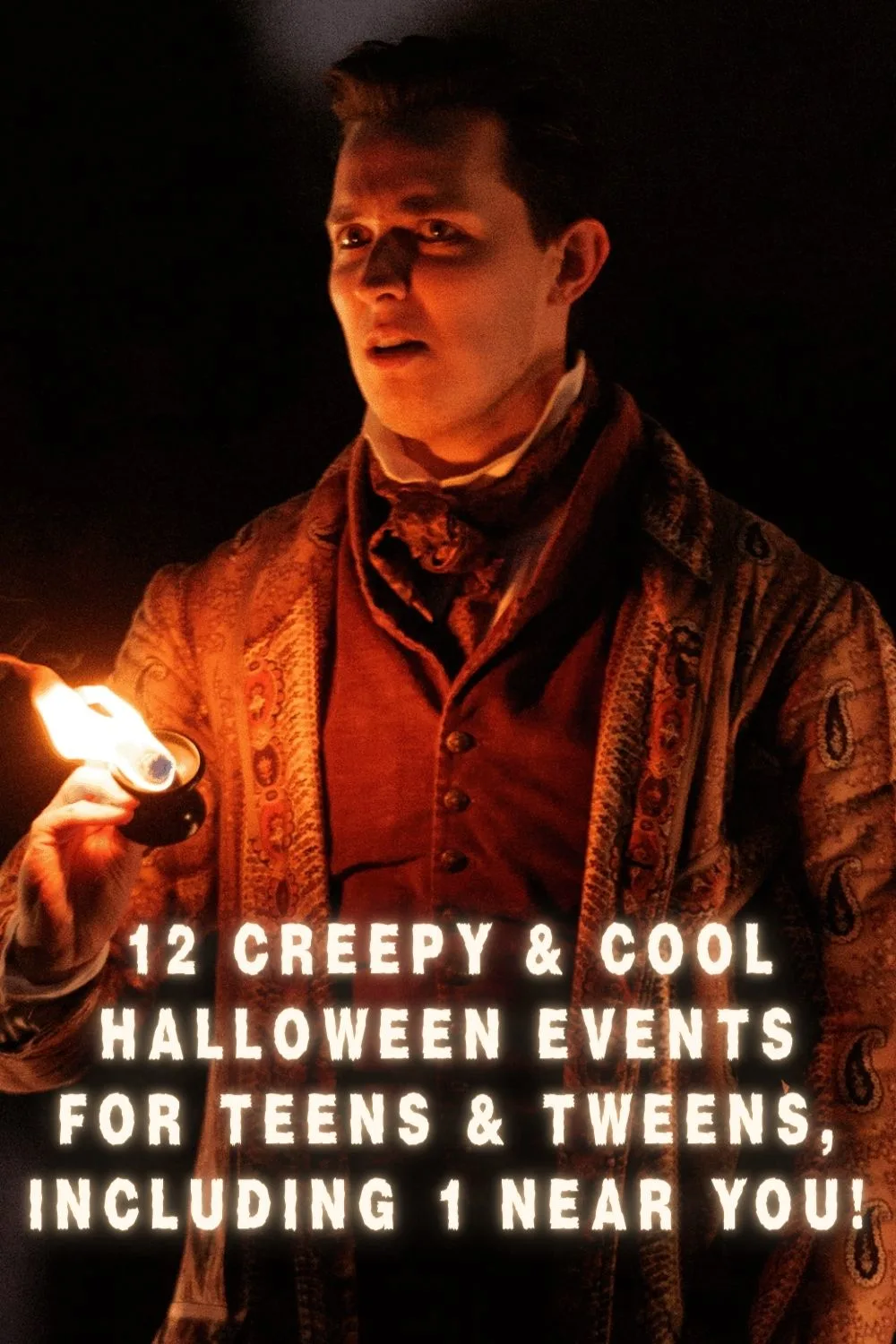 Photos: Celtic carved pumpkins by FamiliesGo!© All others courtesy of the respective event organizers.