I love Canada for family vacations. It offers a taste of French, Scottish, Irish and British cultures without the long flight to Europe.
It also offers beaches, two coasts of local seafood, beautiful national parks and adrenaline-pumping adventure activities—often for less money than a similar vacation in the U.S.
Below, from East to West, are what I consider six of Canada's gems for a summer vacation with kids; there should be something for every family here. Hope you add some, if not all, to your family's travel bucket list.
The Best Places To Vacation In Canada With Kids
Mild Maritime Adventures: Prince Edward Island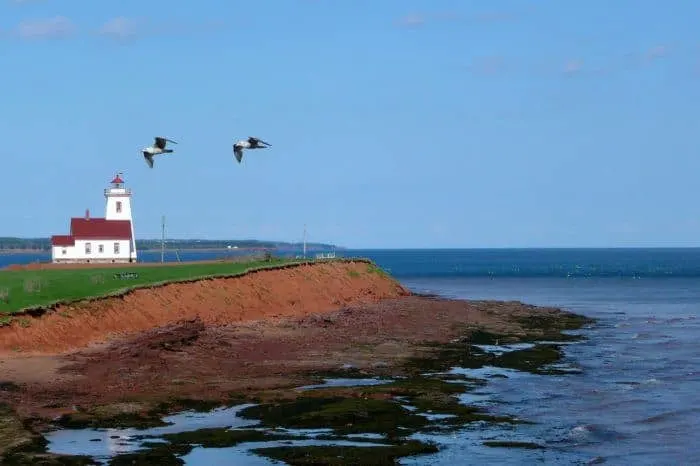 Canada's Maritime province is rich with Celtic vibes, live music and seafood. And a summer vacation on Prince Edward Island offers plenty of that and more.
If you want a beachy island vibe, the South Shore offers warmer waters and calm surf. The Gulf of St. Lawrence on the North shore boasts heavier waves.
You can paddleboard, canoe and kiteboard at various locations, depending on how much adventure you want. Other great options for PEI include biking around the island, deep-sea fishing, and visiting historic sites.
If you're a fan of Anne of Green Gables, visit a recreation of her famous house and along with the real home of author L.M. Montgomery. No trip to this island is complete without trying the local lobster and mussels.
French City Break: Quebec City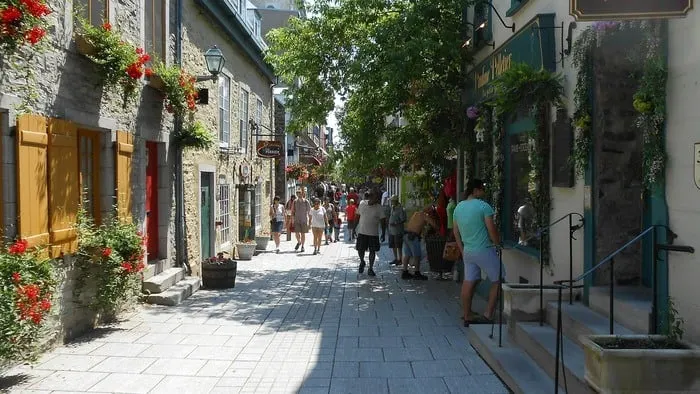 Quebec City offers activities related to its rich colonial history along with thrilling outdoor adventures.
A French accent is apparent in the local language, cuisine history and architecture, making the whole city a must-see tourist attraction. Revel in this very different culture just a few hours north of New England.
In the summer time you can also go biking, boating, rafting, canyoning and tobogganing in the city or right outside of it. If you have teens with you try exploring the nearby IIe D'Orleans on bike.
Canada's Anglo-Inspired Capital: Ottawa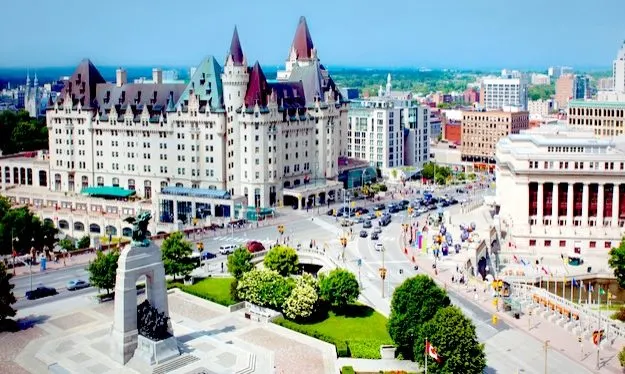 With a busy canal, the sprawling grandeur of Parliamentary Hill and even a daily changing of the guard, Ottowa has its own European feel that is distinctly different from its Franco-Canadian neighbors.
There's a dizzying amount of things to in the country's capital. In the summertime, the family may want to organize a trip around one of Ottawa's many festivals including a Dragon Boat and busker festival.
Other highlights are the Northern Lights Sound and Light show. Take in one of several kid-friendly museums.
Or rent bikes and follow the activity along the Rideau Canal and separate Rideau River, which both cut through the city.
Heartland and History: Saskatoon, Saskatchewan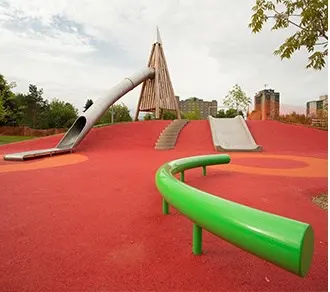 If your clan wants to get away from urban life but is more interested in history than hiking, head to this small city right in the middle of the country.
Saskatoon is full of frontier and indigenous history, so there are plenty of options for educational tourism. Explore the Western Development Museum, which explores and recreates frontier life with indoor and outdoor exhibits.
Take a ride on the Prairie Lily riverboat, or stop by the Wanuskewin Heritage Park for lessons in cultural and environmental history.
Nutrien Playland at Kinsmen Park offers a cool playground for free and some rides and attractions for a small fee.
Canadian Rocky Mountain High: Alberta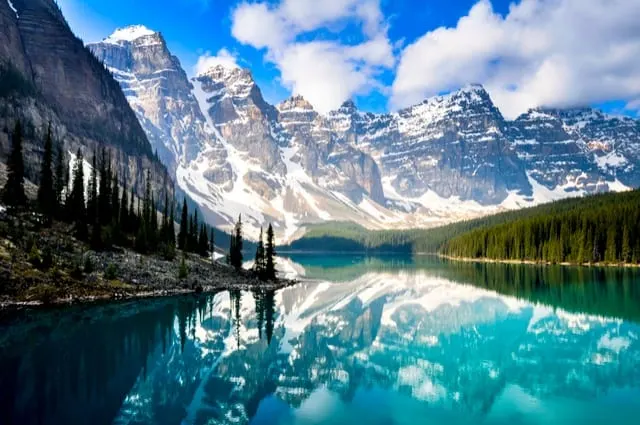 It may seem a bit odd to select an entire province as a summertime destination, but southern Alberta has a great collection of spots that make for a fun and well-rounded family road-trip.
Start your tour in Calgary and visit the zoo, Calgary Tower, the Stampede rodeo and the Glenbow Museum.
If you're traveling with teenagers head a few hours north toward Edmonton and visit the sprawling 5.3-million-square-foot mall just outside the city.
When you've had enough of the bright lights, turn west toward Jasper National Park, and then south to Banff. Jasper and Banff are easily the two most beautiful places in Canada.
The views of Moraine Lake and Lake Louise are unparalleled. Outdoorsy families can take in the views by hiking, road or mountain biking, canoeing, kayaking or paddleboarding.
Adventurers can go rock-climbing, heli-hiking and white-water rafting. Be sure to check the national park guides before you go for essential information and the latest updates on park conditions.
West-Coast Adventure: Whistler, British Columbia

Whistler reigns as the West Coast king of outdoor adventure for both kids and adults.
Once the snow melts and days start getting longer, head two hours north of Vancouver to soak in the outdoors.
Hop on the peak-2-peak gondola, explore 30 miles of hiking trails or join a bear tour – yes, a bear tour – where a guide takes you in a vehicle to various dens and feeding sites.
Want a day that's a little less heart-stopping? Head to the beckoning lakeside beaches with their sand, refreshing water, barbecues and concession stands.
Pin it for later!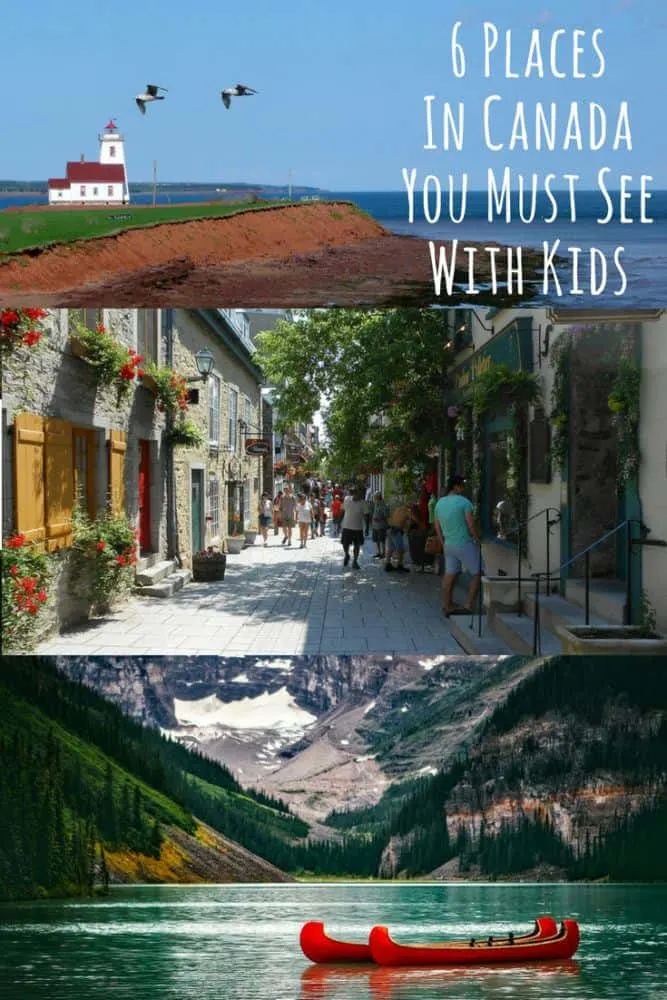 Dillon DuBois is a travel-hungry outdoor enthusiast originally from Encinitas, California. He recently moved to Medellín to begin his next chapter as a writer. Besides writing, Dillon enjoys live music, fútbol, cooking and backpacking.