We sailed on the Norwegian Getaway out of Miami for a winter break vacation. It's the same class of ship as the Breakaway that we sailed on several years ago (read my Breakaway review).
We were curious how we would experience the newer ship differently with a tween than with a 5YO. Over all we enjoyed our experience, and liked a lot of the same things we did the first time around.
But there were changes that disappointed us and left us feeling that another Caribbean cruise is probably not in our near future.
Here are my best 11 tips for what to expect, what extras to take advantage of and which ones to avoid if you take a cruise on the NCL Getaway with kids.
11 Things You Want To Know Before Taking an NCL Getaway Cruise With Kids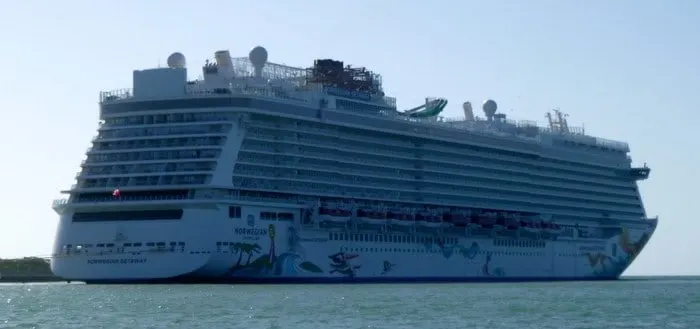 1. Don't fear inside cabins
We opted for a discounted fare that lets NCL pick your cabin. The NCL agent explained that if all the inside cabins book up NCL would upgrade us to outside cabin (with a window) at the discount price. A.
It being a peak week everything was sold out and we wound up in an inside cabin anyway. But we paid less for it then if we had chosen our cabin, which was something, since we were going to book an inside cabin anyway.
We'd never had an inside state room before I was concerned about how we would do in the smallest of cabins with no natural light. But the fact is, unless you pay for the premium Club Suites or ultra-premium Haven quarters, state rooms are compact and not designed for lounging around.
Even when we had a relatively good-size room and a balcony we had to be neat and compact with our stuff and it was a place to sleep and change clothes; we didn't hang out there.
With the inside room we did have to look at a clock to know if it was morning, but the first person awake at a reasonable hour turned the cabin lights to gradually wake everyone else.
The Upshot: The cabin didn't hinder our experience and what we saved easily covered one of our shore excursions.
When booking a cruise now I would always spend the least we can on where we sleep, and save our money for the things that make a vacation memorable: food, activities and experiences.
2. See the Shows
NCL gets great shows. They are still running the perenial crowd-pleaser
They were the dance review Burn the Floor (which we'd seen previously). They're also showing Million Dollar Quartet, based on a real Sun Records recording session with Johnny Cash, Elvis, Carl Perkins and Jerry Lee Lewis. It's a particularly good show if you have the grandparents along.
If you want to see them (and you probably do) reserve tickets before your trip starts. Also as popular as they are they generally don't appeal to kids. So plan for yours to have an evening at the Kids Club when you go to see them.
We loved the Cirque Dreams show on our previous jaunt so we made sure to book the Cirque Dreams and Steam dinner show. The Victorian Steam Punk theme-d show was detailed, creative and visually compelling. Cirque seems to be on hiatus from NCL ships, which is a shame. Cross your fingers they bring this troupe back.
3. Eat the Indian Buffet
On one of our at-see days, they opened one of the specialty restaurants at lunch to serve an Indian buffet. This wasn't listed in the dining options. We just happened to notice it onn the day's schedule.
Given the number of South-east Asians on the crew you can rightly assume the kitchen staff knows its way around curries and biryanis. We heard several South-East Asian travelers telling the staff how good the food was.
It was the only meal on the cruise where I (happily) overate, refilling my plate with korma, vindaloo and fluffy naan (more than once).
4. Try the Ice Bar
Pack a pair of socks and make reservations as soon as you can after you board. The Svedka Ice Bar is a fun novelty experience.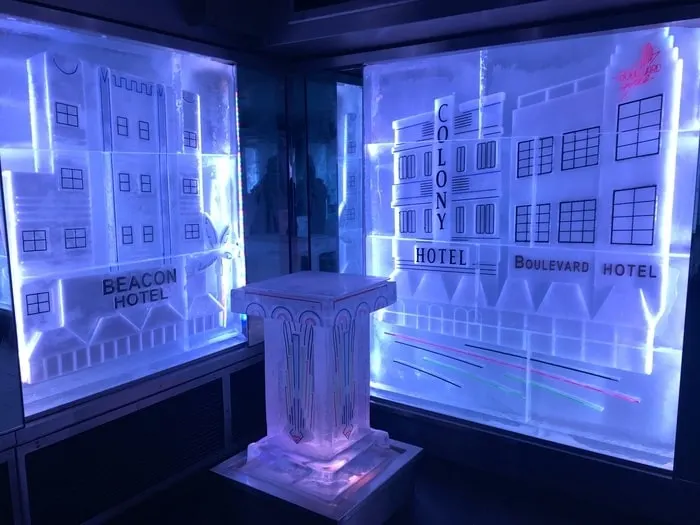 The cover charge gives you a 45-minute stay, two vodka cocktails and a heavy fur parka to wear. The parkas and ice sculptures make great photo ops (but don't try to use a selfie stick here; it's too small).
Kids are welcome and even get their own mocktails. But before you shell out the cover charge for them consider how long they'll last in the 17-degree chill.
5. Find the quiet spaces
The Getaway is a mega-ship and winter break is a peak travel week for families in the Northeast. We're not people who need our vacation to be a constant party and the very loud, always-crowded pool deckwas not always our idea of fun. So part of enjoying the cruise was finding the places where other people weren't.
One of Tween Traveler's favorite spaces was the ship library.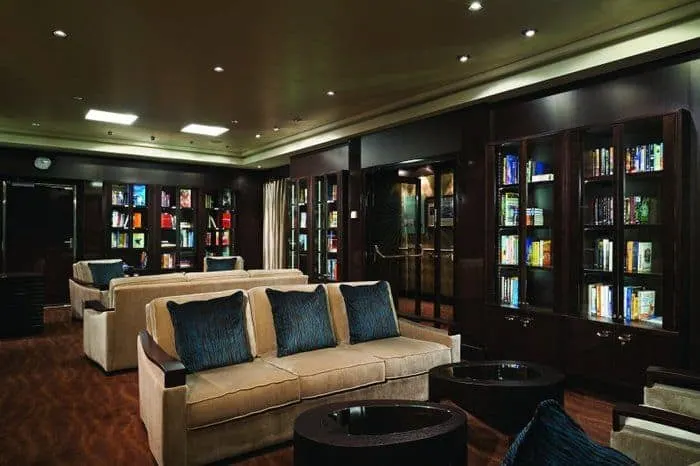 She found a book she hadn't read yet in one of her favorite series. And she really enjoyed curling up on a couch to read when the weather was bad or she just needed a break from the ship's constant hubbub.
It also made a convenient meeting spot for the week because there was no way to miss each other.
We could reliably grab a couch with a view at the Sugarcane Mojito Bar in the early evening; and frequently did. We usually bypassed it after dinner when was packed, especially since, as an outdoor bar, it attracts smokers at night.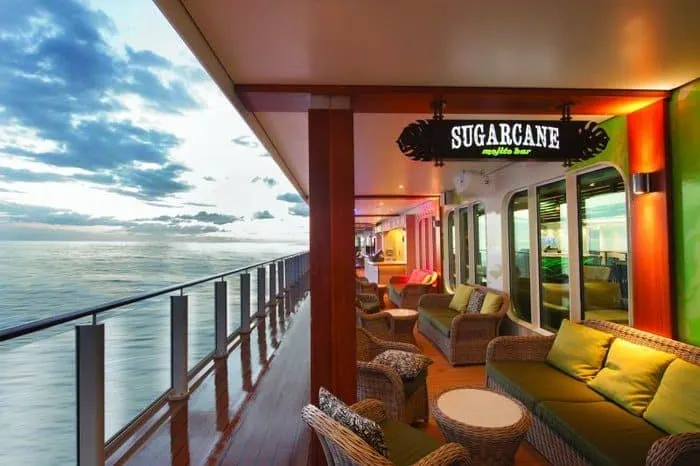 Over the course of the week we tried most of the variations on the short cocktail menu. The mojito spiked with jalapeños had just the right bite and was my favorite.
Rich found a sun deck and sleepy bar toward the front of the ship, a flight up from deck 16.
During the day it was always quicker and easier to get drinks there than at the hectic pool bar. That deck usually had free lounge chairs and was quiet, too.
If have teens or kids who can be at the pool alone but want you to be where they can find you, this is a good spot to seek out.
The adults-only H20 Spice lounge at the back of Deck 15 is the only place onboard where you can sit in hot tub without poolside "entertainment" blasting in your ears.
Take advantage of it when your kids are occupied and don't need to be able to find you. Since our family time was usually during the day, Rich and I would take a quiet soak after Tween Traveler headed to the kids' club in the evening, before we dressed for dinner.
---
Want To Take This Cruise?
Find: the best prices for this trip on Expedia.
Print: Our Caribbean Cruise Packing List
Read: One Day in Roatan
Read: One Day Belize on NCL's private island
Read: 1 Day Each in Costa Maya and Cozumel
Read: Our pre-cruise stay in Miami.
---
6. Take Advantage of the Kids Club
On our last cruise Tiny Traveler went to Splash Academy on several evenings and for at least part of every sea day.
This time around, the daytime activities for her age group weren't compelling. But she went to almost all the evening sessions, which had themes like Spies, Island Survivor and Pajama Party, with corresponding games.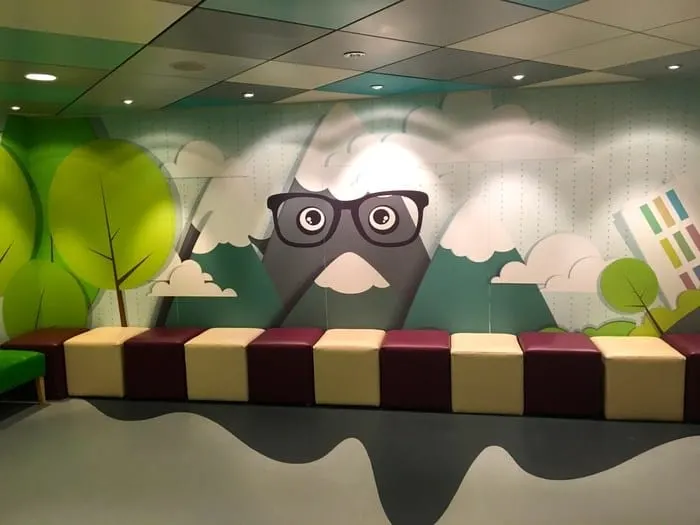 The kids' club director told me tweens generally do the other ship activities during the day and come to the kids club at night. The kids who are too small for the other ship activities do more day sessions.
On most nights we took our tween to the buffet for her dinner. Then she'd head to the kids club and we would enjoy a quiet dinner for two and meet up afterward for dessert. It gave us a good balance of family, couple and kid time.
7. Do all the top deck activities
The waterslides, rope courses, climbing wall, spider nets, bungee trampoline and mini-golf are free and fun. Take advantage of them.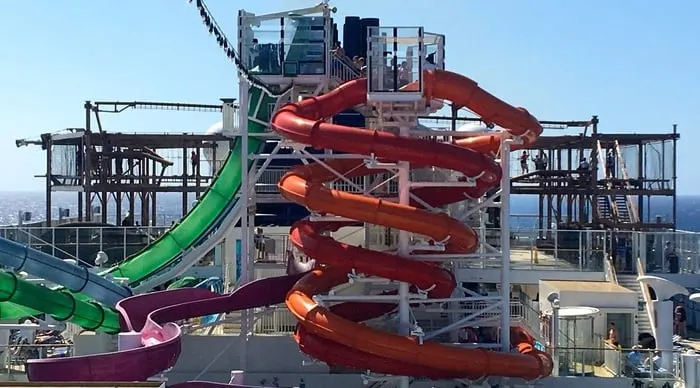 Tween Traveler spent nearly an hour every day on the spider. She did the ropes course and climbing wall with her dad and the mini-golf with me (I'm clearly the less daring parent).
8. Eat at the specialty restaurants
As varied as the buffet and dining room menus are, over the course of seven days you'll need a change of pace.
The specialty restaurants are good. And if you choose well they can provide a good value for their supplemental fees. So leave room in your budget to try a couple of them.
The American Diner has replaced Jimmy Buffet's Margaritaville. If the food is as good it's a nice change of pace for lunch. You'll get better cheeseburger burger here than at the buffet and your kids will like the shakes. Plus, with entress ranging from $12 to $22 it's a pretty affordable splurge.
Our dinner at Le Bistrot included crab salad, a mixed seafood plate, rosy lamb chops and shredded duck.
The meal could have been heavy but the portions were just right. Everything looked pretty and had good flavors.
We had really enjoyed their Italian restaurant on a previous cruise but never got there this time around.
We also wanted to eat at Shanghai's Noodle Bar, but it's small, included in your base fee and doesn't take reservations. We never managed to snag seats.
9. Expect Upselling
The biggest negative change from the last time we cruised was a clear cutback in organized activities. It seemed any activity lasting longer than 15 minutes either required a fee (booze tastings, exercise classes) or was built around selling you things, from art to diet products to foot supports.
It also seemed that once an hour they were announcing a limited special offer or a session on how to shop at the ports or the art auction. The selling felt too omnipresent and got old quickly.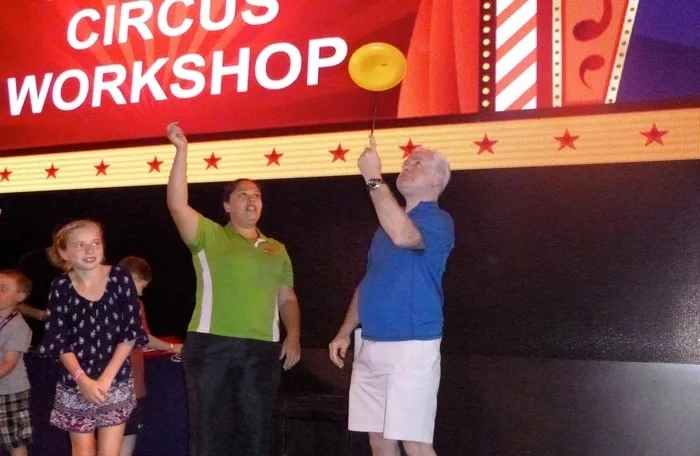 An example of how things changed: On the Breakaway I took a 30-minute "Thriller" dance class in a room with a wall of mirrors. I had fun and actually learned part of the dance from Michael Jackson's video.
The same class on the Getaway lasted less than 15 minutes and took place in the main atrium. It felt less like a dance lesson or more like we were entertaining the crowd that's always gathered there.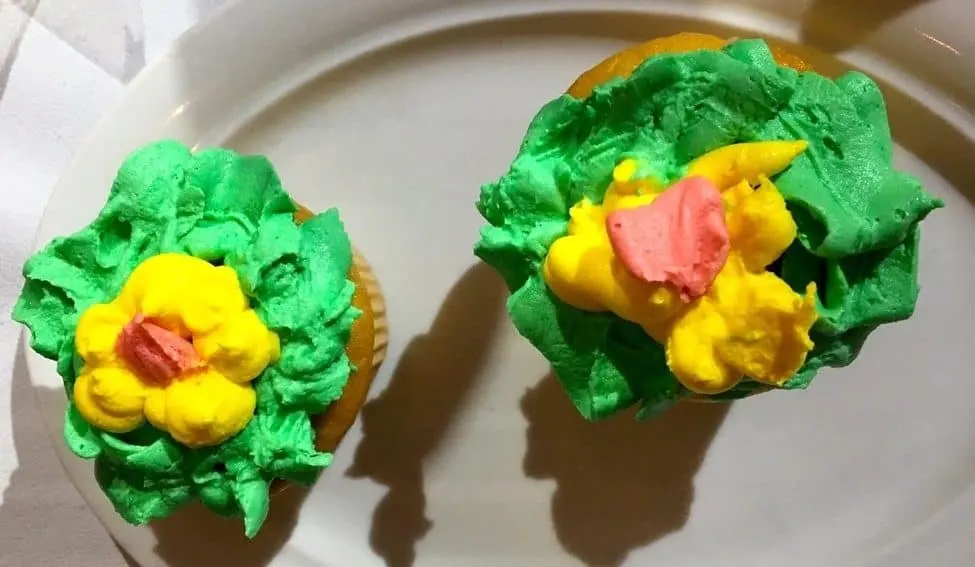 Three short sessions we did enjoy were juggling, cupcake decorating and a Q&A with the captain. But both Rich and I found fewer classes that interested us than on the previous sail.
Speaking of upselling… I love a good spa and try to fit a massage into most vacations. But the prices at Mandara were about triple what I pay at upscale day spas in New York City. This seemed well beyond the expected resort-spa mark up. And you can expect your pricey service to conclude with a sales pitch for the ship's beauty line.
If you really want to use the ship spa, look for port-day deals. But I recommend instead that you get your mani-pedi done before you leave town and book spa time at one of your ports of call. Costa Maya and Roatán have lovely day spas (Costa Maya's is right in the port), where you can book very good massages and other treatments for a fraction of the onboard prices.
10. Pack lanyards
The big difference in our cruise experience this time around was that Tween Traveler loved being independent. She signed herself in and out of the kids club, went back to the room on her own to change and helped herself to ice cream (a few times a day). She spent so much time on the activities deck, she had staff greeting her by name all around the ship.
Our one challenge to all this independence is that none of her clothes had pockets for her keycard. We quickly realized most of the kids onboard had theirs hanging around their necks on lanyards.
You can buy lanyards at the gift shop that have either the NCL logo or a lot of bling. If neither suits you just bring them from home; the service desk can punch a hole in your card if you need it.
11. In short
The Norwegian Cruise Lines Getaway wasn't a slam-dunk. But on balance we enjoyed more than we didn't. We relaxed, ate well, did fun things both on the ship and in the ports of call and got away from frigid winter weather for a pretty reasonable sum. For me that's a successful vacation.
Pin it for later!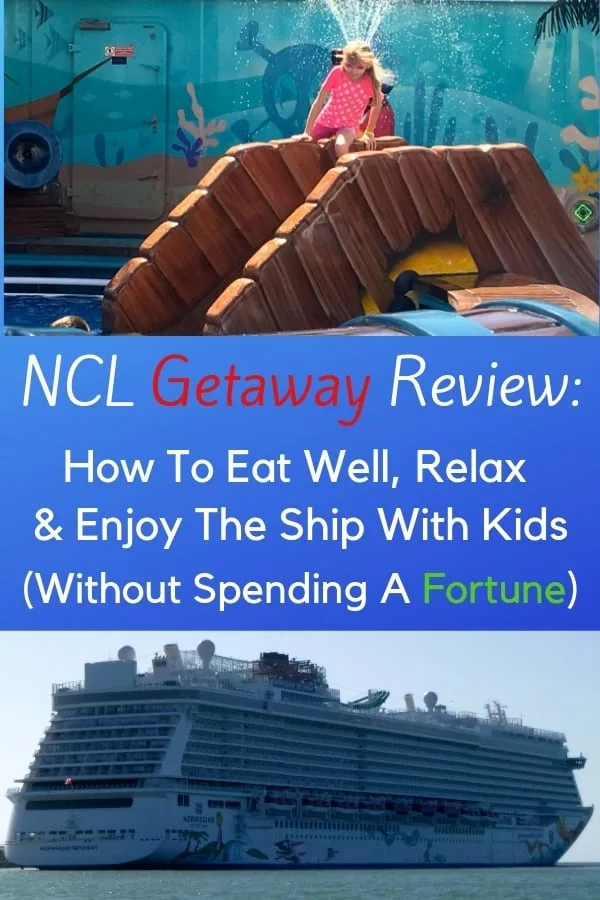 * Photos of ice bar, libary, Sugar Cane and Margaritaville are courtesy of NCL. All other photos are the property of FamiliesGo!©