Are there really skin care products that I buy specifically for summer vacations? absolutely. (Though some of them do double duty for active winter vacations, too).
With so much to take care of for everyone else we moms often forget to look after ourselves. But on a family vacation, looking and feeling our best helps us to relax and enjoy our downtime, too . And if we can do that without a lot of fuss or expense, awesome!
Here is list of skin care essentials for women (and moms in particular) that are made for summer vacation. They're all easy to pack and some offer time-saving shortcuts. So you can get out and enjoy more fun with your family without any fuss.
You might also like
• Stylin' Summer Vacation Clothes Designed With Moms in Mind
• Cute Sandals To Keep Your Feet Happy All Summer
10 Skin Care Items Every Mom Will Want To Pack on Vacation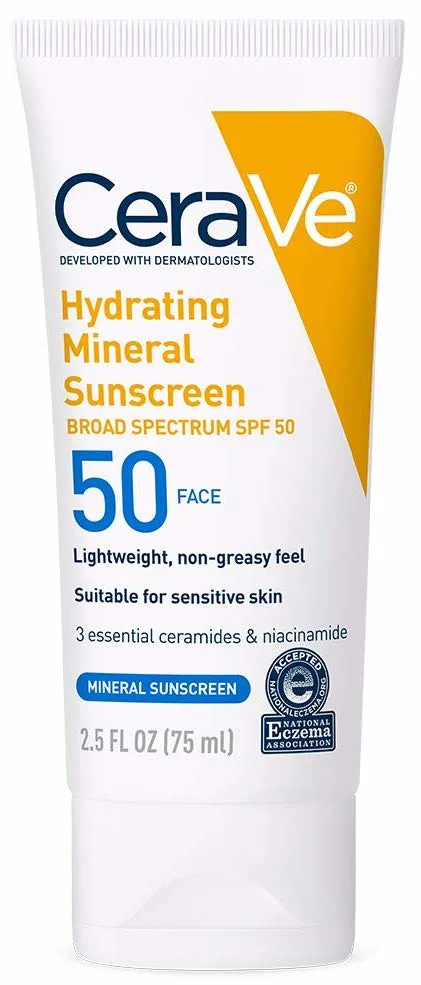 Strong Sunscreen That Isn't Heavy
I have recently discovered CeraVe skin-care products and so have a lot of my readers. I bought this Hydrating Mineral Sunscreen for day-to-day summer sun protection.
It's a mineral-based sunscreen so that's is reef-friendly and has SPF 50.
It's also really lightweight and blends in quickly, more like a liquid moisturizer than sunscreen. That's hard to find with an SPF this high.
I'm using it for my outdoorsy vacations where I just want all-day sun protection and I'm not wearing make-up. But it would work well under foundation or powder.
CeraVe also makes a reef-safe SPF50 sunscreen stick, which some readers prefer because it's water-resistant.
.
A 3-in-1 Moisturizer To Speed You On Your Way
A tinted moisturizer with sunscreen combines three steps into one, which saves time and space in your toiletry bag.
The best one I've found yet is Block Star from Bliss. It has an SPF of 30 and is also mineral-based and environmentally friendly
It's fairly light, goes on easily and is chalky at all.
I pack it for city vacations where I'm outside enough that I need sun protection, but I also want to look more polished and wear a little-make-up.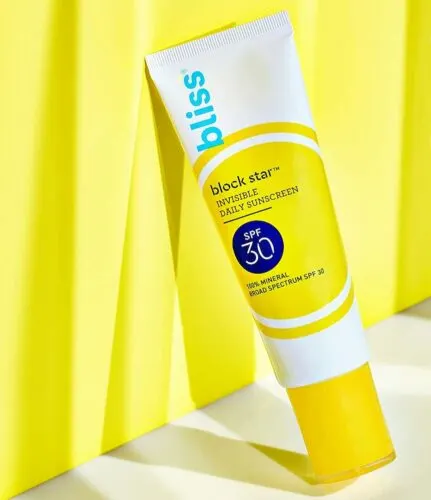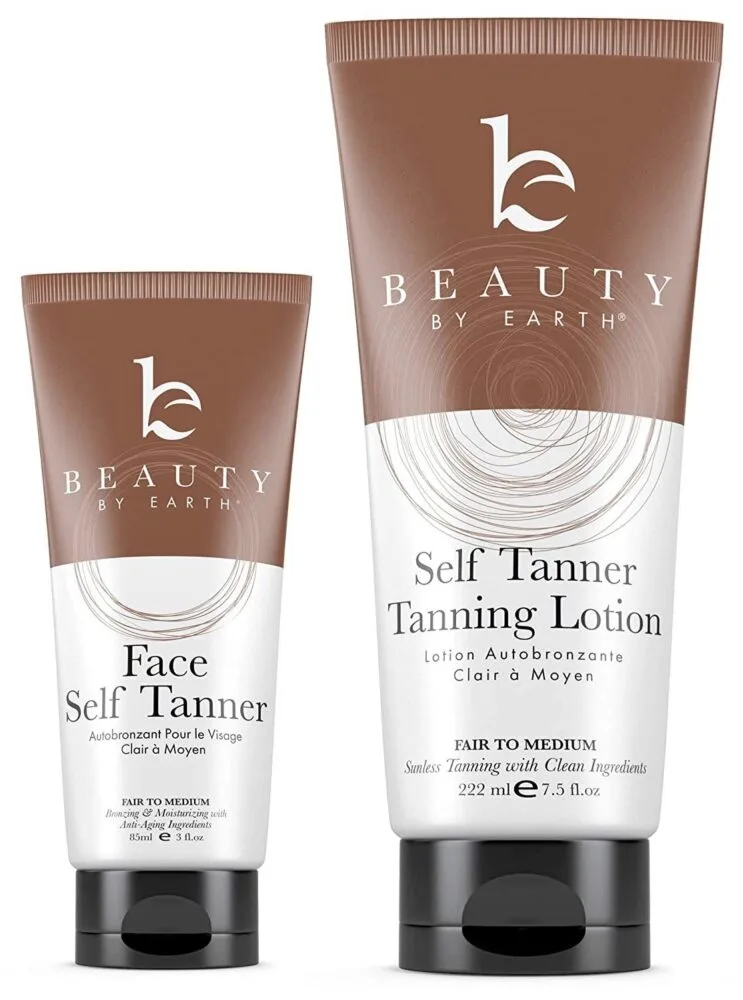 Get Your Tan Before You Go
Even while you're staying sun-safe, it's still nice to look a little tan on vacation. So some of my readers are just faking it before they go with Beauty By Earth self-tanning lotion.
It has a lot of natural ingredients mixed in with the tanning agent and comes in lighter or darker shade
I like this two-pack because you can pack the smaller tube in your carry-on to reapply it on longer trips.
As handy as this is for summer vacations, I really love self-tanners for beach getaways in winter, when I'm as pale as can be.
Easy After-Sun Care
Wind, sun, surf and sand can leave your skin feeling a dry and even a bit chafed at the end of a beach day, even if you aren't sunburned.
This Sun Bum Cool Down Spray has cooling cucumber, soothing aloe and chamomile and moisturizing sunflower seed oil.
You can spray it all over for post-beach skin relief in seconds. And if you are sunburned it's nice to not have to rub anything in (ouch!).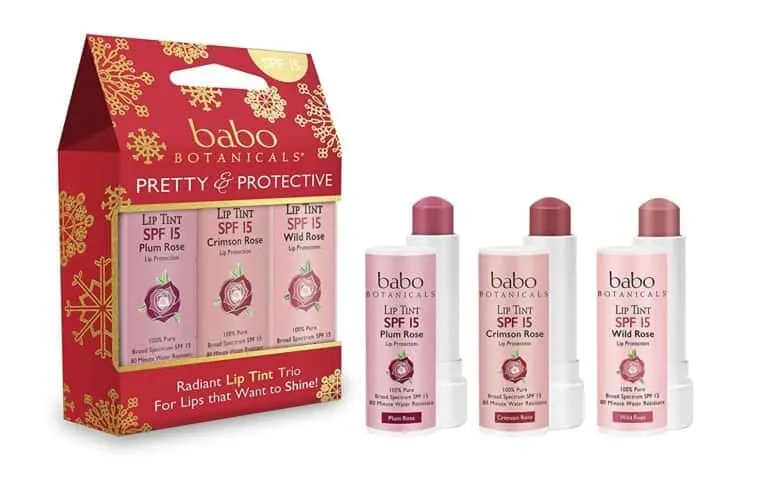 7. More beauty brands are offering tinted lip balms with SPF in them, so you don't have to choose between lipstick and moisturizing sun protection.
I've been using this 70% organic tinted mineral lip conditioner with spf 15 from Babo Botanicals. I like the plum rose, which has the most red; it also comes in wild rose and beach rose.
Essential bath Items
1. Dry shampoos from brands like OGX, Waterless or Redken let you bypass your morning blow-dry on vacation and still look good.
You spray it on your hair and work it through to remove excess oil and add volume back.
Tip: Go for the roots mostly. And be careful of using too much on your ends; it can dry them out.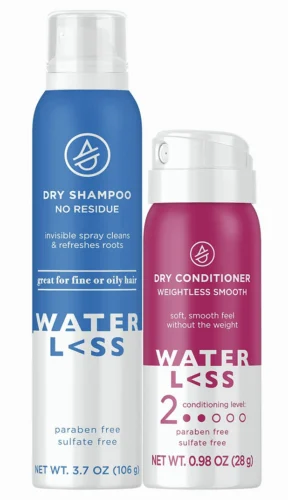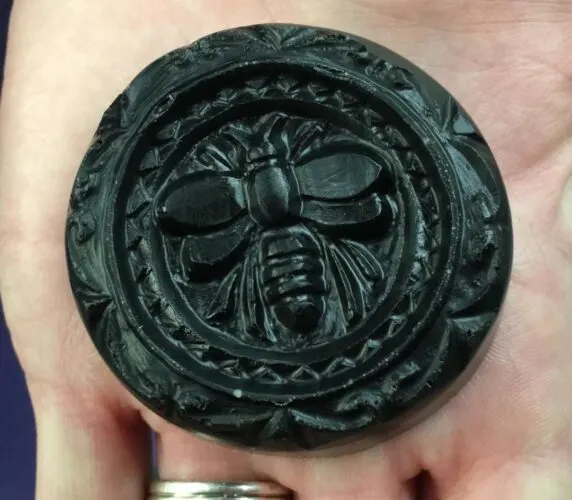 ‪2. Bars instead of Bottles: Eschews little travel bottles for a solid shampoo bar like the Honey Meadow bar made by the Naturalist Store, with its own travel tin. It doesn't count as a liquid, and it's much lighter than a bottle of liquid.
3. You can also pack Beauty and the Bees' Voodoo conditioning bar (left) or save space with a combined shampoo and body bar from Saphus.
The Essential Make-up Bag:
I like keeping my make-up separate from the rest of my toiletries. It keeps things neater in case anything spills. And I can put it inmy carry-on if I think I might need it before I access to my luggage.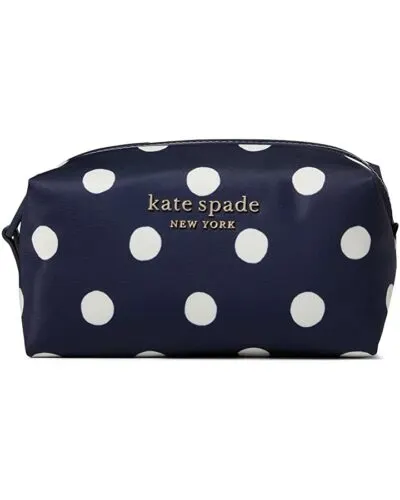 10. The best cosmetic bag is like this one from Kate Spade: compact but roomy on the inside, and washable with a spill-proof lining.
Pin it for later!