We moms don't get a vacation from parenthood. With so much to take care of for everyone else we sometimes forget to look after ourselves. But a on a family vacation, we're on vacation, too. Being able to look and feel our best helps us to relax enjoy it. And if we can do that without a lot of fuss, so much the better!
Here is list of beauty and health essentials for women (and moms in particular) that are made for summer vacation. They're easy to pack and use. And several of them do double duty or provide time-saving shortcuts. So you can get out and enjoy more fun with your family on your next getaway.
You might also like
• Cute summer outfits for every vacation style
• Sandals to keep your feet happy all summer
20 Beauty & Health Items You Absolutely Need for Summer Travel
Essential bath Items
1. Dry shampoos from brands like OGX, Waterless or Redken let you bypass your morning blow-dry on vacation and still look good.
You spray it on your hair and work it through to remove excess oil and add volume back.
Tip: Go for the roots mostly. And be careful of using too much on your ends; it can dry them out.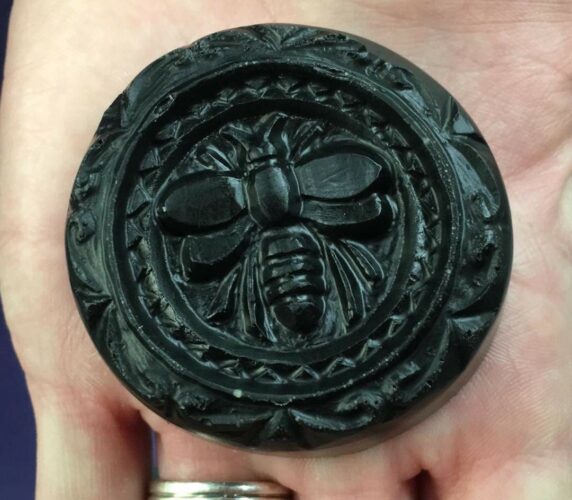 ‪2. Bars instead of Bottles: Eschews little travel bottles for a solid shampoo bar like the Honey Meadow bar made by the Naturalist Store, with its own travel tin. It doesn't count as a liquid, and it's much lighter than a bottle of liquid.
3. You can also pack Beauty and the Bees' Voodoo conditioning bar (left) or save space with a combined shampoo and body bar from Saphus.
Essential Sun Protection
Protection for your face
A tinted moisturizer with sunscreen combines three steps into one, which means fewer tubes to pack and a quicker morning routine.
4. My go-to daily sunsceen this summer is Block Star from Bliss. It's moisturizing and slightly tinted with spf 30. It's mineral, not chemical, which is better for you and the environment. But it's light and blends in easily, not chalky the way some mineral sunscreens can be. .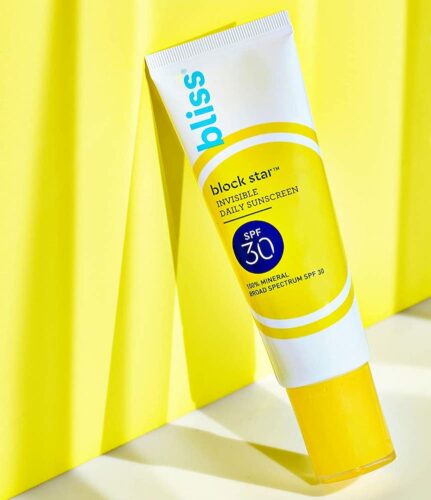 5. If you're looking for something with a higher spf, Neutrogena has a daily moisturizer with antioxidants, vitamins C and E and spf 50. It's rare to find moisturizer with spf this strong and I use it when I know I'll be getting a lot of sun, say on beach days or when I'm out hiking all day.
6. Babo Organics has a lighter SPF 30 sunscreen that gives faces a sheer outdoorsy glow that I really like, too.
Protection for your lips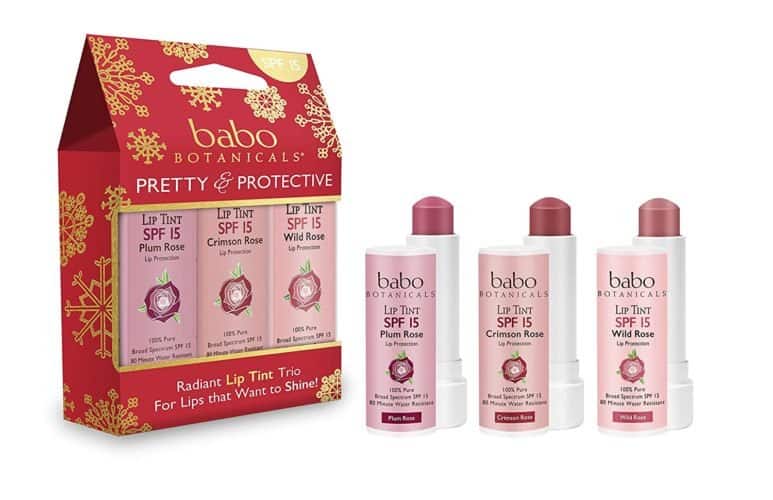 7. I don't like having to give up lipstick to get sun protection and extra moisturizing. so I've been using this 70% organic tinted mineral lip conditioner with spf 15 from Babo Botanicals. I like the plum rose, which has the most red; it also comes in wild rose and beach rose.
8. If you want more color Neutrogena makes MoistureShine Lip Gloss with SPF 20 and hydrating glycerin. It comes in three colors on the pink-coral spectrum, whch can be fun for the summer.
‪A Packable Hat You Love
I never go anywhere without a hat that can be rolled up and keep their shape.
9. I was excited to find Wallaroo Hats for girls and women. The price is right, the colors are fun and the brim offers real shade without being unweildy. A hidden string in the back pulls tight to keep the hat on your head when a breeze blows. And you can roll them or fold them flat in your suitcase.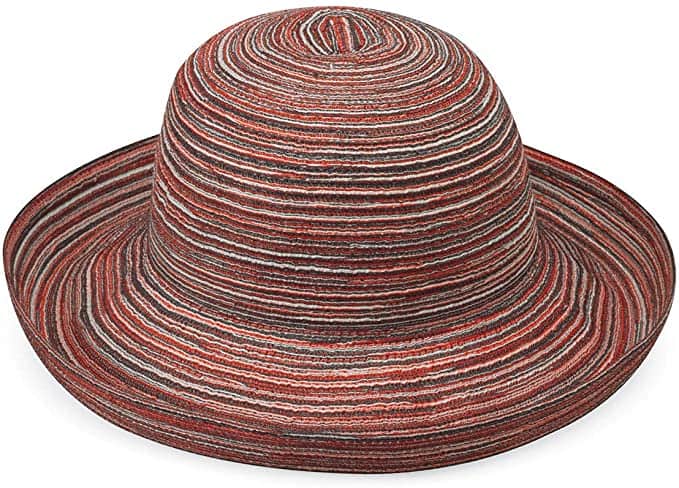 The Sydney, Scrunchie and Breton hats (above L to R) are ideal for the beach but I don't mind wearing them on a city street. Tween Traveler kept taking mine, so last summer I bought one for her, too.
Don't Forget Your Shades
10. Sunglasses with UV protection are essential to protecting your eyes. You can hide behind them when you don't feel like putting on eye make-up. And if you choose shades like Maui Jim's retro-looking Kalani Cat-Eye Sunglasses they look great, too.
Essential Hair Things:
Every mom has that thing she carries for when her hair just starts to annoy her; it's one of the easiest things to leave off your packing list only to regret it later.
11. I like jaw clips. I use them to pin up my hair in the pool or to pull it back when it's just bothering me. I clip one onto my bag strap so I always have one handy.
12. Keri Hedrick‪ at Our Globetrotters packs, "An abundant supply of small hair ties! They get long hair off your neck." ‪And you can wear onr on your wrist so it's always handy.
Like me, Kristen Bonkoski‪ of Rascals on the Road always brings a cloth headband. "On long travel days or during adventurous activities, they keep my hair out of my face and under control." They're also handy for looking neat when you don't have time for blow-drying.

13. I like Prana's headbands because they stay put and comes in 33 smart colors and patterns. Better still, they're reversible, giving you two for the packing space of one.
Essential Keeping-Healthy Items
A Compact Water Bottle:
Staying hydrating keeps you feeling good and looking good. But water is surprisingly heavy. So I want the bottle I carry around all day to be as light as possible.
14. I used to love collapsible water bottles from Vapure. They're super light and just the right size for day outings and fold up very compactly when they're empty.
15. Tween Traveler and I have become fans of these skinny stainless steel water bottles from Mira. They insulate both hot and cold drinks for hours and come in bright colors. They don't leak and the slim profile makes them easy to tuck into a backpack or tote bag. Best of all, they cost a less than half the price of similar bottles from S'well.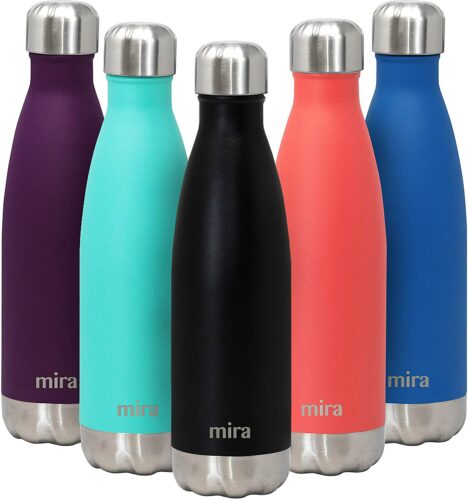 Keep Your Hands Clean
Clean germ-free hands are more important than ever these days. And when we travel there's often no sink nearby when we need one. So even before Covid I always kept pocket sanitizer handy on the road.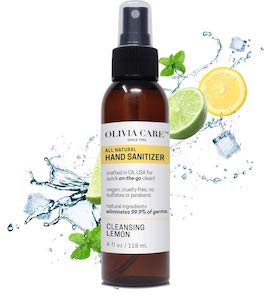 16. I like alcohol-based natural hand-sanitizer sprays like Olivia Care or Dr. Bronner's. They don't leave sticky residue and their scents, like lemon, peppermint or lavender are natural and less overwhelming most gels. In a pinch you can use them to clearn minor cuts and scrapes, too.
I recently discovered soap sheets, which seem ideal for travel. You almost always have water nearby but not everywhere that should has soap.
17. Fomin antibacterial paper soap sheets are plant-based and come in a set of three packs of 100 each. Choose from tea tree oil, lavender and sweet orange scents. The packs are compact enough to pop into a backpack, purse, diaperbag or glove compartment and the packaging is biodegradable.
Essential Laundry Cheats:
I dont want to spend even a second of my vacation doing laundry, but clean clothes are a pretty basic part of looking your best. So I pack products that let me extend the wearability of the clothes I've packed.
18, Downy Wrinkle Releaser refreshes clothes that are clean but rumpled. I keep Tide pens in every bag I carry to remove food stains before they set,
19. The Laundress New York makes 4 oz. sprays that remove light odors from clothes with scents like baby blossom and lavendar. Dropps revitalizing mist promiss to remove even strong odors with its lemon verbena scent.
Read more:• Travel Laundry Tips for moms who hate doing laundry.
The Essential Make-up Bag:
I like keeping my make-up separate from the rest of my toiletries. It keeps things neater in case anything spills. And I can put it inmy carry-on if I think I might need it before I access to my luggage.
20. The best cosmetic bag is like this one from Kate Spade: compact but roomy on the inside, and washable with a spill-proof lining.
Pin it for later!