Cute Sandals that don't kill my feet and go everywhere I go all summer long are pretty much the holy grail of shoes. I'm over the moon when I find one set of super comfortable sandals that I can take on vacation, pair with shorts to walk around all day and then happily slip on again with a stylish sundress for dinner.
Her are 9 pairs of fashionable comfortable sandals that moms can take on vacation. They tick all the boxes for comfort and pair well with shorts, capris and sundresses. They're fun and will keep you and your feet happy all summer long.
Be sure to pack a pair of these travel sandals on your next summer vacation with your family.
---
More Clever Items To Pack For Summer Vacation
• 11 Bags To Help You Pack Better For Your Family Trip
• No-fuss Summer beauty products to keep you looking your best on vacation
• Must-have clothing to pack for summer vacations for You
• 13 Unbeatable Summer Sandals & Sneakers For Boys & Girls
---
9 Cute Travel Sandals Mom Can Wear on Vacation + All Summer Long
The Ultimate Cute Sandals For Moms
Walk into any New York City playround in summer and you'll spot several moms wearing Saltwater Sandals. They're a perennial favorite with my readers, too.
These woven leather sandals are waterproof but don't look like crunchy sport sandals.
They come in colors ranging from versatile olive to flashy rose gold. And they were made to wear with casual sundresses.
Choose the classic sandals (right) or the Retro collection with a smaller weave.
They come in kid sizes, too, making it easy to shop for the whole family.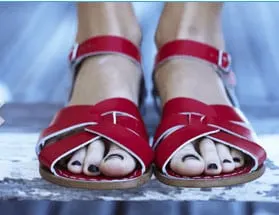 A Cute Sport Sandal For City Travel
2. I bought these Simply Stretch Reggae Slims from Skechers for our summer trip to London.
They're technically sport sandals and the molded heel, arch support and grippy soles make some of the best women's sandals for walking long distances—like say, across the East End of London.
The slim, stretchy straps are easy pop on, and make look much less like a sport sandal than the other styles in the reggae collection (though the leather and cloth Reggae Treks are great, too).
I like them so much with skirts, dresses, shorts and summer pants that I bought a second pair this summer. And I walked across Venice, Greece and a small part of Turkey in them.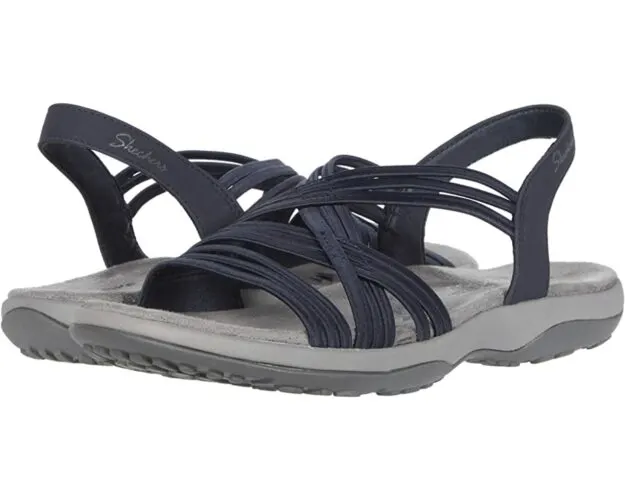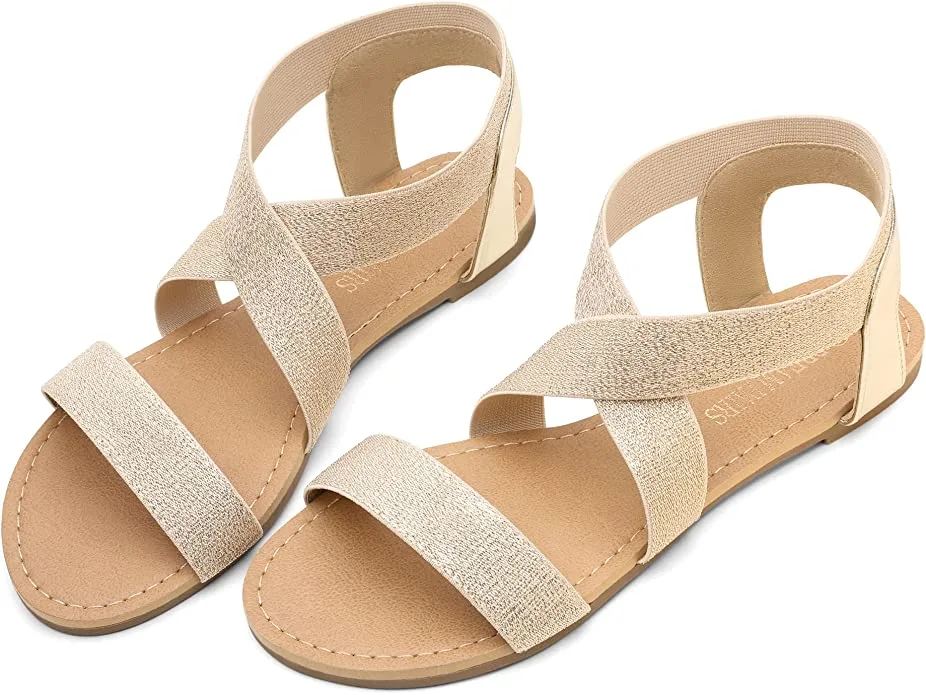 Gladiators That Don't Kill…Your Feet
3. Readers are opting for these Dream Pairs gladiator flats this summer.
They have that cool gladiator style without the killer heels or skinny straps that dig into your calves.
Instead they have stretchy straps that move with and flat soles you can walk in. Plus they come in 12 summer colors.
3. Readers are opting for these Dream Pairs gladiator flats this summer.
Gladiator Sandals Part 2
4. If you like a more traditional gladiator sandal, Dream Pairs also has this ankle strap style that comes up higher and has more of a back.
They have the same walkable heel and comfortable stretch straps of their other popular gladiator flats.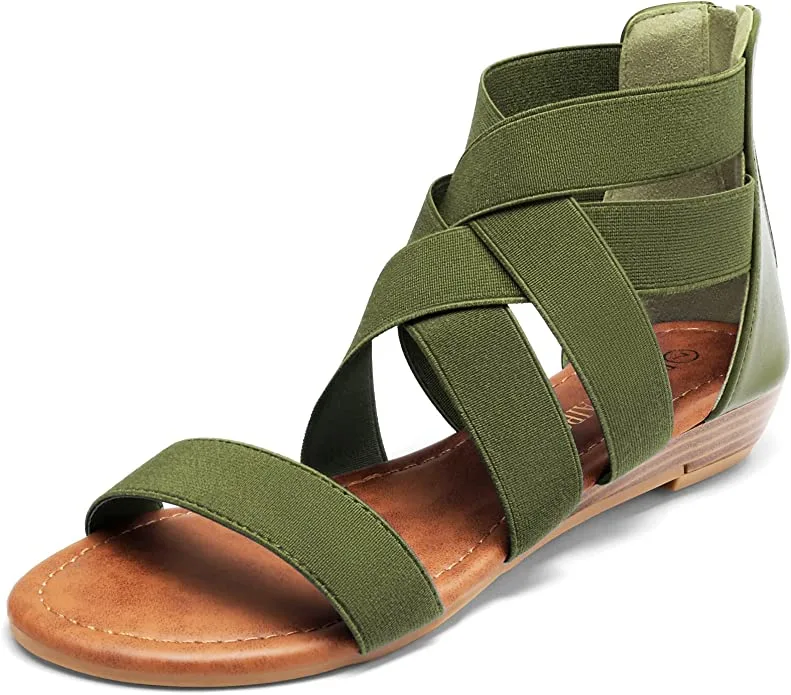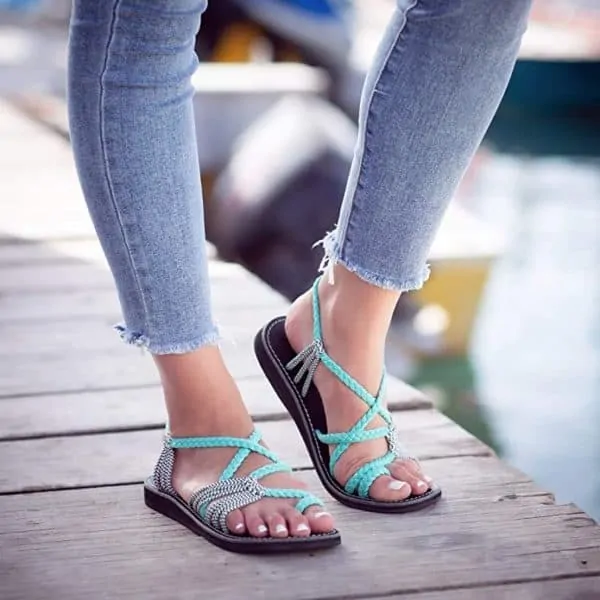 Beaded Sandals For Comfort & Sass
5. The braided weave on these palm leaf sandals from Plaka give them an exotic accent that's ideal for being on vacation
Stretchy straps move with you and keep these sandals snugly on your feet. Meanwhile the palm leaf design keeps them from looking sporty, despite the flat non-skid sole.
And they come in 15 colors from black to blue to bright red!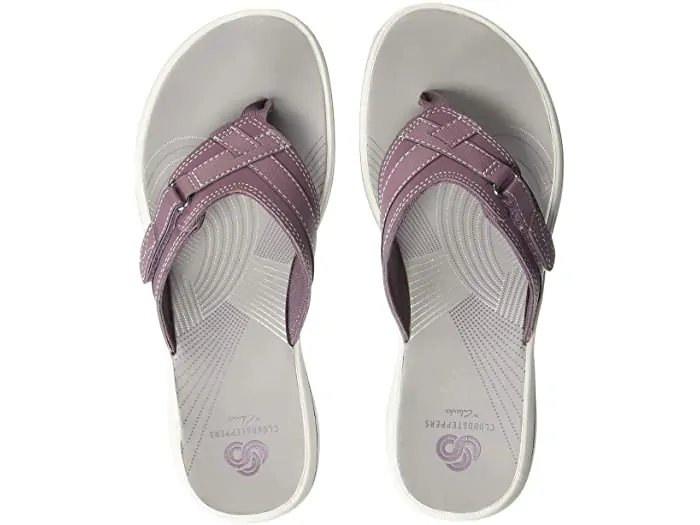 Sandals That Are Like Flip-flops But Better
6. If you like the convenience of flip-flops but need more support for walking all day long, try these Breeze Sea thong sandals from Clarks.
They have and a bit of heel and some arch support. Plus, they come in 15 calm summer colors ranging from silver, to rose to aqua.
They're great for resorts, cruise ships and theme parks.
Cork-Soled Slides For the Win
7. I have become a devoted fan of Worishofer slides and 711 sandals.
Cork soles make these sandals light so they're among the most comfortable sandals for walking that I've ever had. I can really go all day without my feet getting tired.
I've bought them in blue, black and red but actually find the gold the most versatile. And they add a little bling to whatever I pair them with.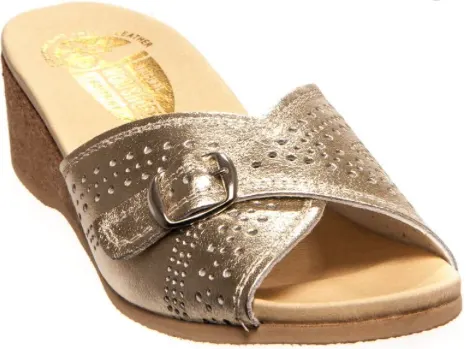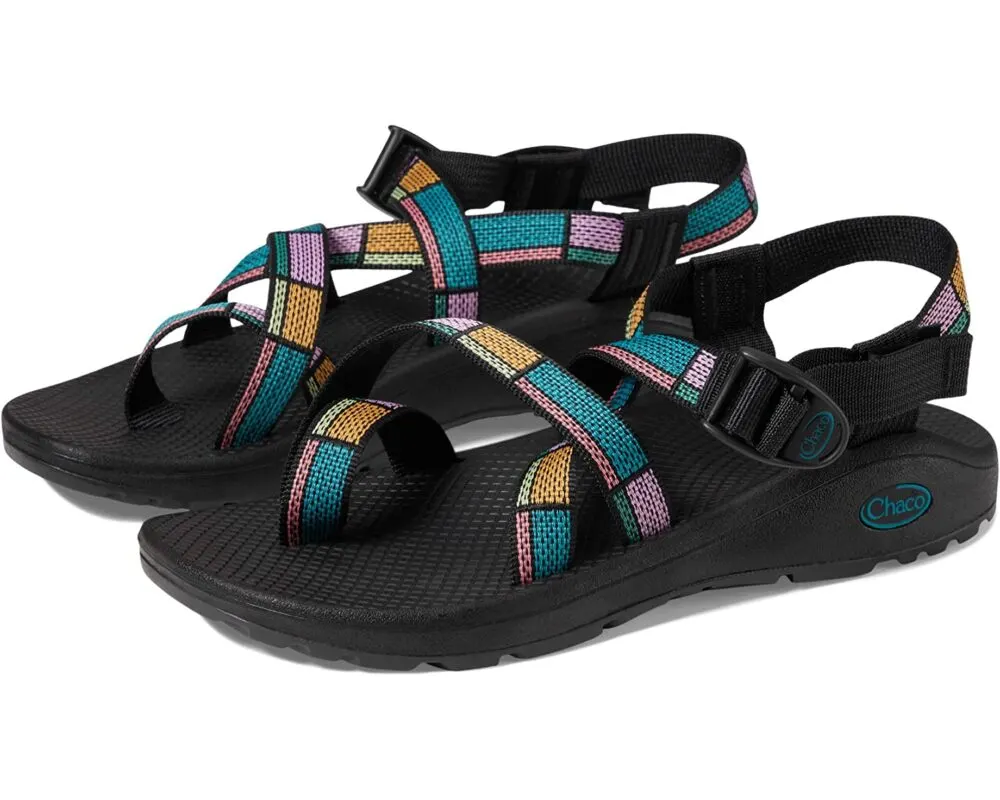 When You Need a Sport Sandal
8. Sometimes you just need the performance of a sport sandal — for summer fun like tubing or a day at a theme park.
When I do, I turn to Chaco. Choose fat straps or skinny, toe loop or no toe loop, muted solid colors or playful patterns.
I've never gotten a blister from this brand and the soles really really last.
9. Better-Than-Your-Average Flip-Flop
Flip-flops are so essential for travel they're on my packing list at any time of year, not just summer.
I've become addicted to flip-flops from Vionic because their molded soles have some arch support. And they come in playful summer colors and patterns.
Vionic makes some of the most comfortable sandals for problem feet and I'm a fan in general.
These cost more than bargain-store flip-flops, but will last through many more more summer vacations and keep your feet happy.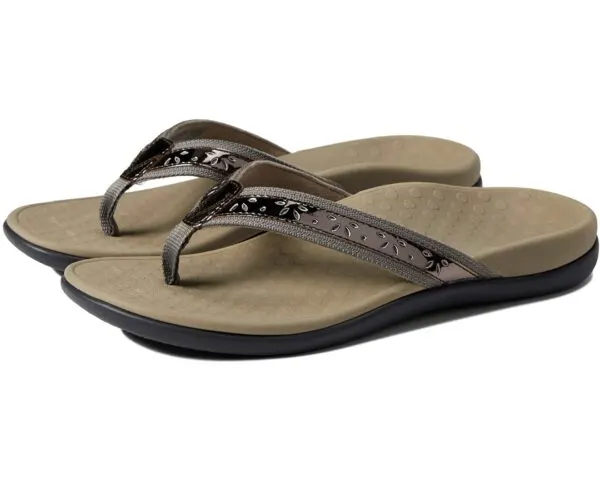 Pin it for later!