I hope your family goes on a ski vacation this winter. Or some other kind of winter-wonderland getaway. But some kids need the best warm winter clothes for everyday life, too: They're walking to school, doing weekend scouting activities or family hikes, or playing in the snow outside your door.
Kids also outgrow things quickly and can wear them out even faster. So you want high-quality gear that will keep them warm and dry. But you don't necessarily want to pay top dollar.
I get it. Below are some of my and my readers' go-to winter clothing. They're all good deals and will hold up well enough to pass them along to the next kid if you want to.
Read more!
• Winter Clothes to Keep Moms Warm & Looking Great all Winter
• 7 Brilliant Winter Vacation Ideas for families Who Don't Ski
• 7 Smart Tips for a Fun First Ski Vacation With Kids
Warm Winter Clothes That Will Outlast The Season & Your Kids
The Best Base Layers For Kids
The Best Things To Wear Under Everything
The year we hit below-freezing temperatures in Lake Placid we used both air-activated foot warmers and hand warmers almost every time we went outside.
We would have spent considerably less time outdoors without them (the adults would have, too). They've become essential outdoor gear for our ski getaways.
Unwrap to activate them about 30 minutes before you head outside for maximum warmth. They'll last for most of the day.
These have a slim profile and so aren't uncomfortable in shoes or gloves, which pleasantly surprised me.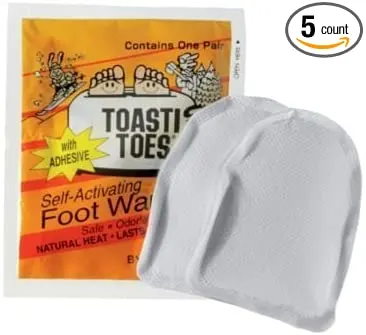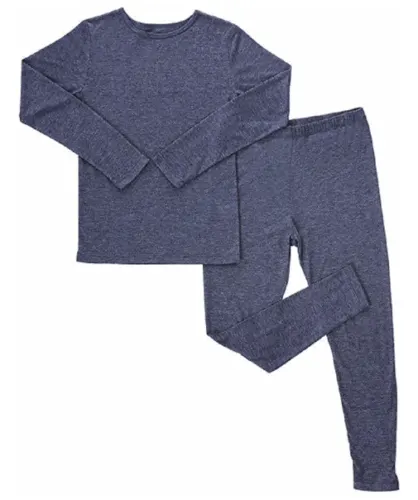 ‪32 Degrees Long Underwear for kids
Nicole Chiodo DeBickes of Family with Latitude‪ notes, "I love the 32 Degrees long underwear for kids.
It's one of the few brand that sells base layers in a top-and-bottom set. These form-fitting thermals are "super affordable and very warm!"
32 Degrees has a full line of thermal wear and outerwear for men and women, too.
A Base Layer That's A T-Shirt, Too
Columbia's Omni-Heat shirts have been another repeat purchase my teen has loved since middle school.
Omni-heat clothes have an impressive heat-reflective interior I haven't seen elsewhere. But this top looks like a regular t-shirt, not like long underwear.
My daughter wore it as a light-weight warm T all through the fall for school, hiking and more. It only became a base layer on snow days.
The current price is a steal, given the brand-name quality here and the wear your kid will get out of it.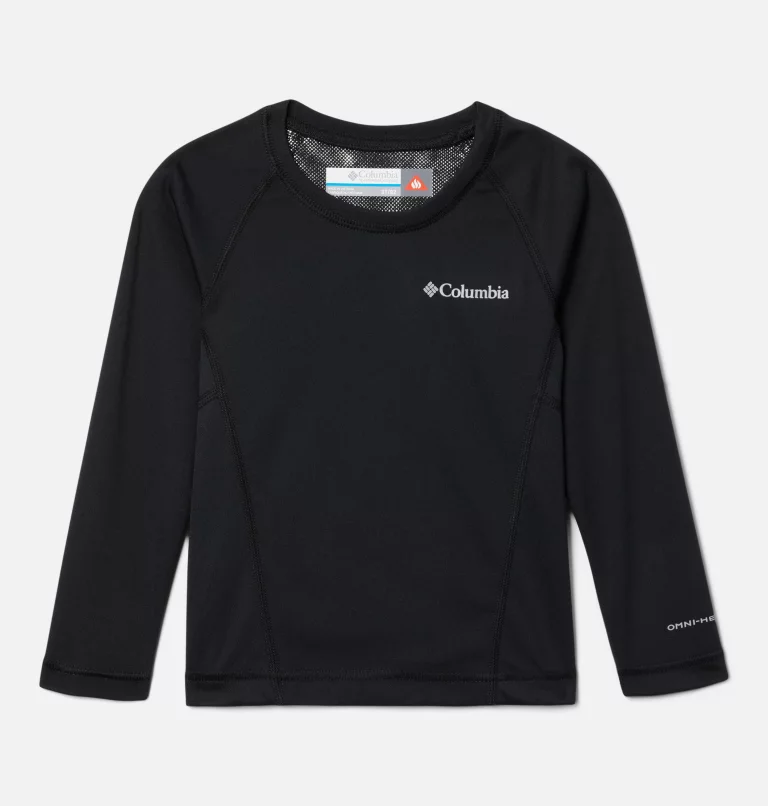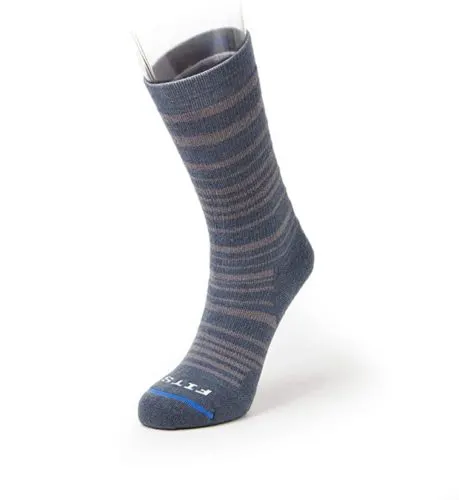 Fits Socks For Kids
My daughter has become a fan of Fits medium hiker socks for skiing and winter camping. She likes the brand's light wool socks for fall and winter hikes, too.
They're thinner and have more stretch than some other thermal socks and are quite warm. They come in fairly gender-neutral colors, too, which tweens and teens often prefer.
Leg Warmers
Leg warmers aren't just for babies and really help kids to stay warm when they're outside for long periods.
They can fill in the gap between boots and pants.
When your tween doesn't want an entire extra layer of thermal these can provide insulation under jeans or over tights and leggings.
Who says the 80s have to be over?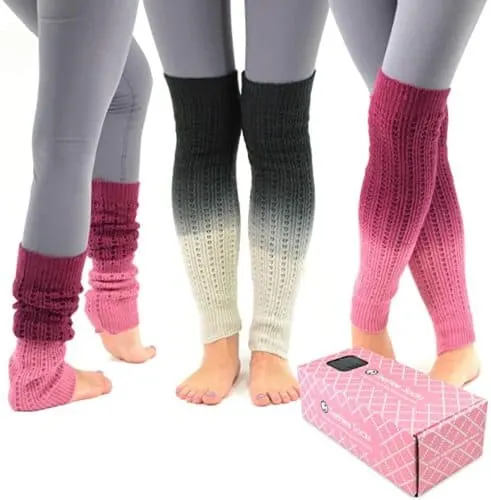 Heavy Fleece Leggings
If you're daughter lives in leggings, don't fear the winter. These thick Kiiavoro fleece leggings will keep them warm.
They come in a good selection of colors. But buy a three-pack or basic black, dark gray and either light gray or dark blue and you're pretty set for the season.
Weatherproof Coats, Snow Pants & Boots
The Latest Winter Parkers
This new quilted puffer jacket for girls from Reebok is bound to be popular, not least because of the great colors.
It's extra long to cover their bums and heavily quilted for those very cold days.
Two chest pockets zip and deep side pockets have a double button to keep phone and other items secure.
The fleece-lined hood is removable and the shell is wind and water-resistant. The price is nice, too.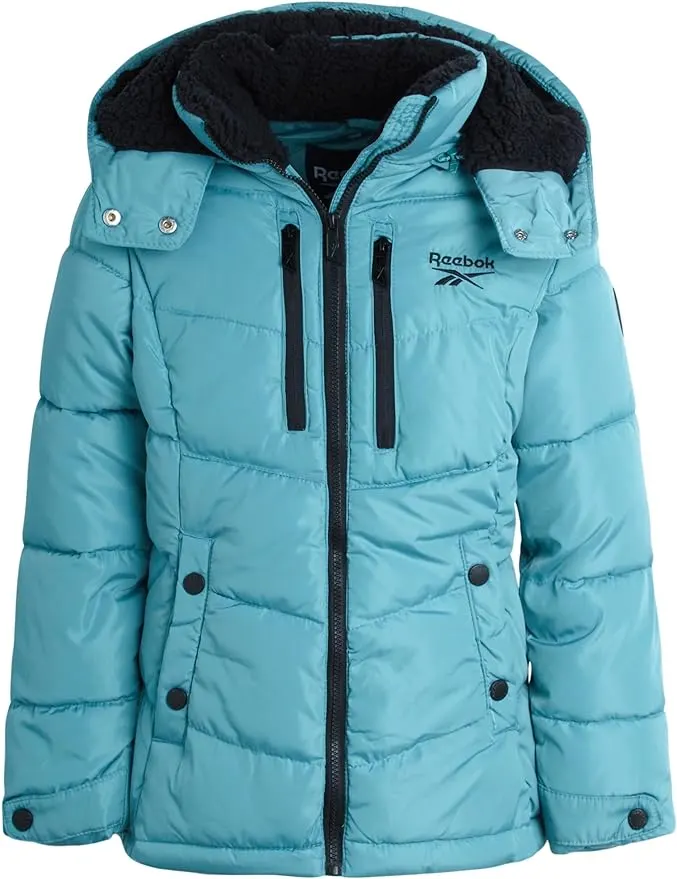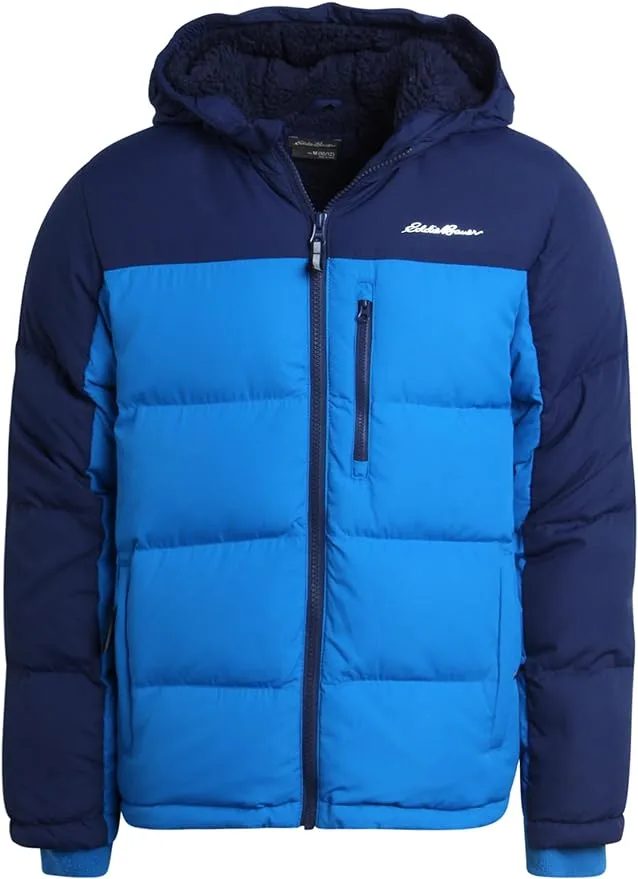 Eddie Bauer has a new kids winter jacket, too. And I love it.
It has a fleece inner lining as well as a quilted puffer shell that's wind and water-resistant. This jacket is made for seriously cold weather and has a great price!
Elastic at the cuffs keeps snow and rain out and is the kind of detail I appreciate even if my kid doesn't.
In addition to two side pockets there's a discreet inner pocket and zippered chest pocket.
It comes in eight colors, some gender neutrals and some geared more toward boys or girls.
Hard-to-Beat Snow Pants
These Arctix bib-style insulated overalls are a hands-down favorite with moms.
Elastic sides, scuff-guards, elastic gussets to fit over boots and a pocket that zips and a reinforced ring for lift ticket or attaching gloves are some of the details that make them a great value for their surprising low price.
adjustable bib straps let you buy them a size bigger to get two or even 3 years out of them.
Plus, 43 colors allow you to choose one that will stand out amid all the black and red gear on the slopes.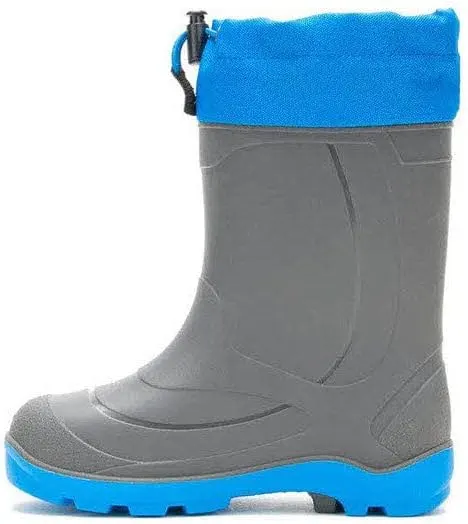 Kamik for Wintertime
My readers love Kamik's sport sandals for the summer. Its Snobuster insulated winter boots have just as much to like.
Grippy soles and water-resistant uppers pair with a fleece lining that pulls tight to keep snow and rain out. And you can remove it for easy laundering.
Thirteen color combos will please boys and girls.
Tween-Approved Winter Boots
If your daughter has reached an age where she won't be seen in snow or rain boots, try these new waterproof ankle boots from Dream Pairs.
My readers love Dream Pairs for themselves And your daughters will no doubt follow suit. These black ankle boots with two silver buckles don't look like weather boots at all
But they're waterproof, have excellent no-slip soles and zip on the side for easy on and off.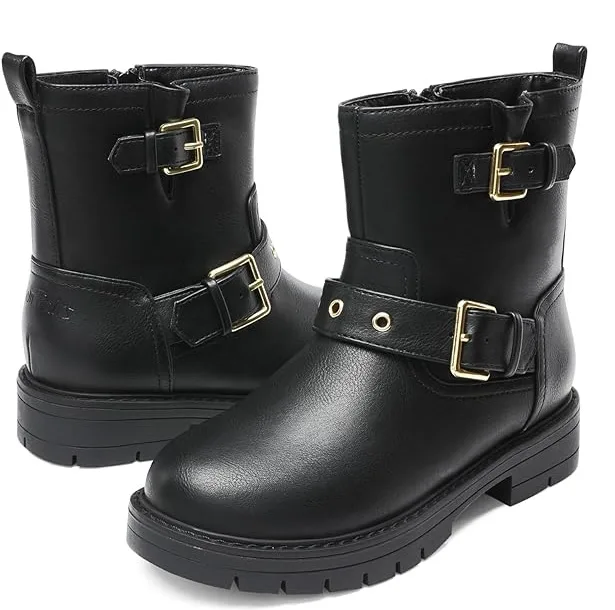 Accessories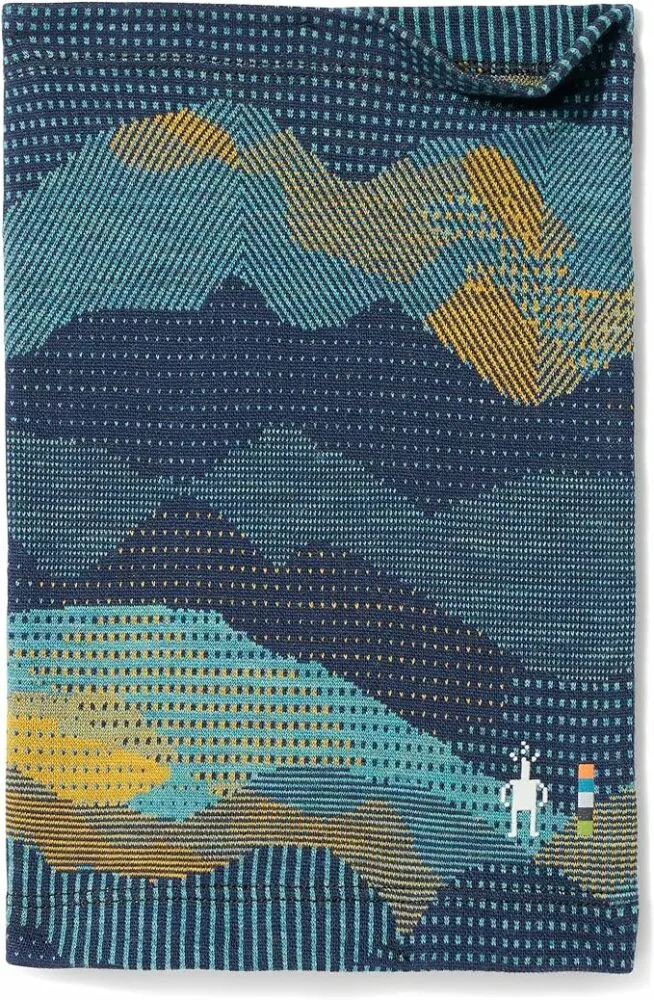 Colorful Gators for Kids
Smartwool makes gators for kids in odor-resistant merino wool. So they're soft and cozy and can go longer between washings.
Gators are essential winter gear in my book because they cover your neck better than scarves, don't hang lose and fit in a pocket, making them less likely to get lost.
These come in bright colors and patterns and they're the one thing kids won't outgrow for a few years so you can feel good buying a high-quality one.
Nearly Perfect Tween Gloves
These unisex YunikiYa gloves have a lot going for them. No wonder they are a hot item this season
They are water-repellent with a fleece lining and non-slip palms. Plus they have three touch-screen fingers.
They're a good enough value that I'd consider buying a second, back-up pair.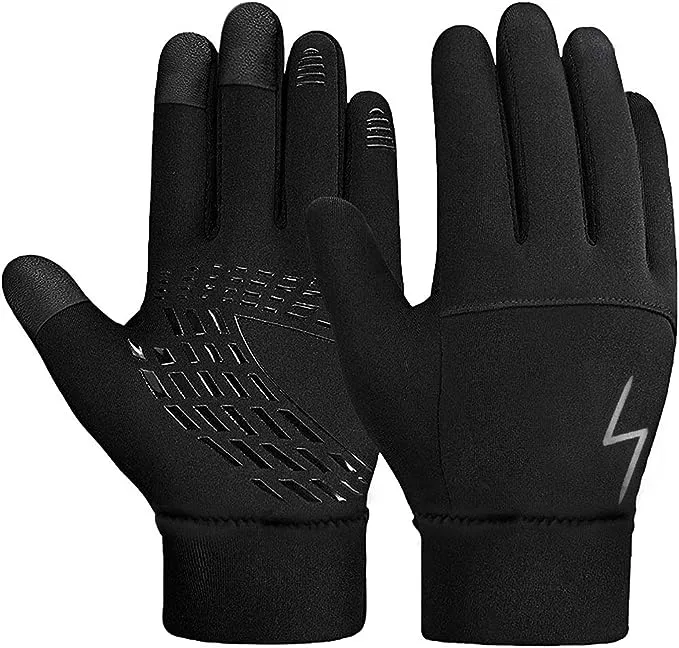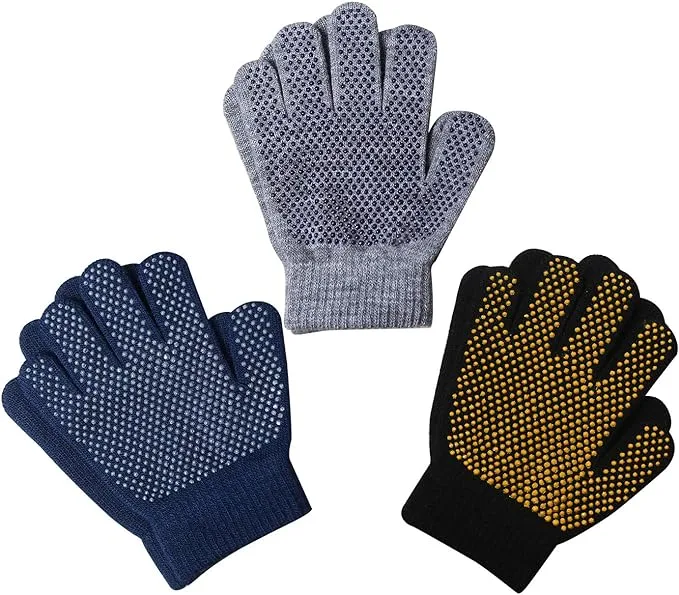 Gloves For Kids Who Lose Gloves
These 3 packs of gloves from Evridwear are hugely popular, mostly because they're inexpensive and come in packs of three pairs
They have grippy palms and fingers, so kids can easily hit the playground, play outdoor sports and make snowballs with them.
The palms might be dots, skeletons, colorful camouflage, snowflakes, stars or hearts, giving you options to please every kid.
Pin it for Later!