A few years ago, I decided it would be a brilliant idea to bring each of my husband's three young nieces to New York City for a week when they became tweens.
There are so many fun places to go with kids in NYC. I looked forward to giving them the taste of art and culture that I wish someone had given me as a teen.
I had visions of nourishing their young souls with the splendors of the Metropolitan Museum of Art and the New York Philharmonic. Culinary horizons would be also expanded at little neighborhood eateries and ethnic holes in the wall.
Two tweens into the experiment, I've learned a few things.
While NYC does have plenty of things to do for families, age 12 is a tad young to expect rapt attention to a lesson on perspective in art. It's also a bit much to expect a kid raised on macaroni and cheese to dive into a plate of pasta with squid ink.
We fell back on the razzle-dazzle power of the dinosaurs at the Natural History Museum. We caved in to clamoring to visit the giant retail stores, which were big hits. Thank you, American Girl.
And we eschewed handmade pasta in favor of introducing them to the classic New York pizza slice.
Kids are more open-minded when it comes to dessert, so we broadened their culinary horizons with cannoli from Little Italy and the more adventurous flavors at Doughnut Plant.
Here are NYC activities for kids that rated highly on the tween-o-meter, and the attractions that were total flops.
5 NYC Attractions Teens & Tweens Love
A big hit with both tweens, especially the Cyclone roller coaster. Be aware, the amusement parks charge by the ride and it adds up quickly. Consider sticking to Luna Park and buying an unlimited bracelet.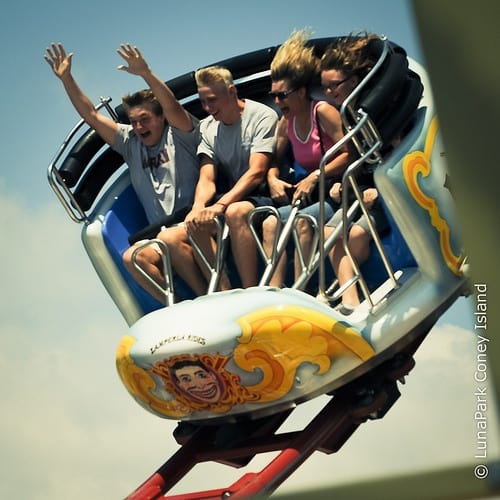 Nathan's is a must for hot dogs and crinkly fries served with a tiny red pitchfork. The right kid will love the Freak Show just off the board walk.
Doable in small doses. Be wary of kid-programs with too big of an age range. Niece #1 grew bored listening to 4-year-olds excitedly answer basic questions during a workshop.
Try the sculptures (Greek and Rodin) and period furniture rooms in the American Wing. The Temple of Dendur in the Egyptian wing was a hit with both girls.
The Art Trek tour guides do a good job of engaging older and younger kids. And they will help you make your way through the museum on crowded days.
Tip: Here are 9 NYC Museums Tween Traveler loves.
• Architectural walking tours:
In the West Village with Niece #1 we got as far as Magnolia Bakery, where cupcakes won out over tales about notable townhouses and churches.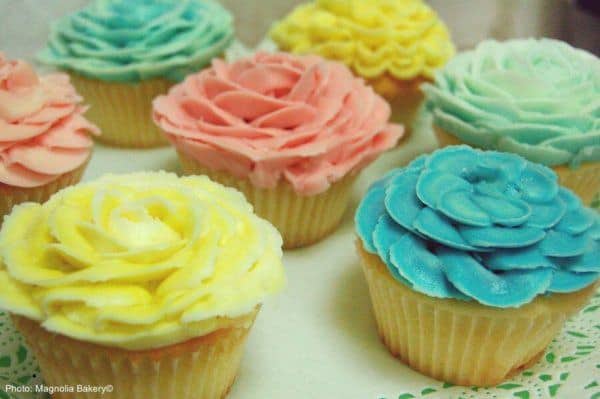 Relegated to the "what were we thinking" file.
• Double-decker bus tour:
Hop-on, hop-off all day long. Perfect for when the kids get pooped. There are two loops, downtown and uptown.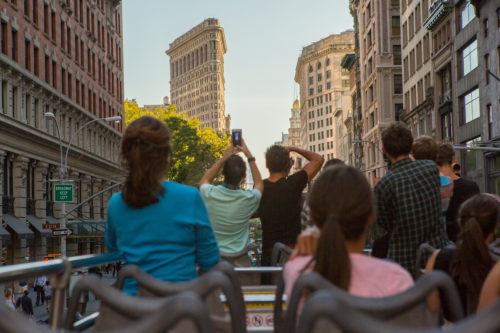 Neither kid asked to get off at any of the Uptown sites like Grant's Tomb, Columbia University or any part of Harlem. We stopped quite a bit on the downtown loop.
Tip: Read our review of The Ride interactive bus tour, too.
• Empire State Building: A must-see that thrilled both. Ignore all the hucksters outside. Don't forget your camera to catch that very rare site: Tweens smiling.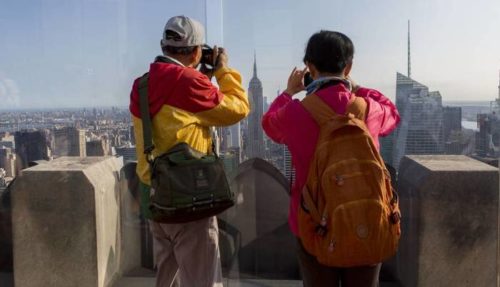 Tip: NYC CityPass provides discounts to top attractions including the Met, Natural History and the Empire State Building.[/infobox]
Pin it for later!
Elizabeth Wine is a freelance writer in Brooklyn, New York, who has covered everything from travel and interior design to real estate. Her work has appeared in More, the New York Post, Newsday, Interior Design, Smart Money and The Wall Street Journal's RealEstateJournal.com.