Park City, Utah is almost better known for its star-studded Sundance film festival than for its skiing these days. So we wondered how it would be for a winter ski vacation with kids.
We took a chance and headed out there in April for some late season skiing and winter family fun. To our surprise we still found plenty of snow…and an abundance of family amenities.
Here are the essentials for your family's winter stay in Park City.
Read more:
• Pack these essentials for Moms to stay warm & look great
• Pack these top winter clothes for kids, too
• Print my winter packing list
• 7 Tips for a Fun First Ski Vacation with Kids
Top Tips for a Park City, Utah Ski Vacation With kids
The Best Park City Ski Hotels For Families
Park City has three major ski areas: Park City Mountain Resort, Deer Valley and The Canyons. They all offer several hotels and vacation condos and plenty of ski-in, ski-out options.
We chose the Canyons mostly for the Grand Summit Hotel, which is super family friendly.
The outdoor pool is heated and open year-round. Splurge for a suite like we did and you can have a kitchen and fireplace, both are very handy for a winter vacation.
Other ski-in, ski-out hotel options include the Sundial Lodge, Waldorf Astoria and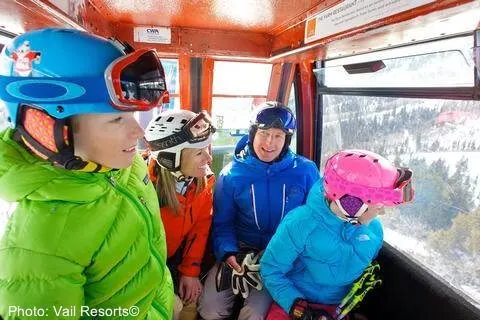 Our kids loved starting out each ski day with a gondola ride up to the ski school and main ski lift.
The Canyons Ski school for kids has a great reputation and is are very popular (definitely book ski classes ahed).
A 3-and-under program is part daycare, part snow introduction. Ski camps start at age 4. Be prepared for the fact that even beginners will ride the main lift up to their bunny hill.
Tip: Your child is probably ready for ski lessons when they can balance on one foot for more than a few seconds. Age 5 is a good bet, though some kids can manage it at 3 or 4 years.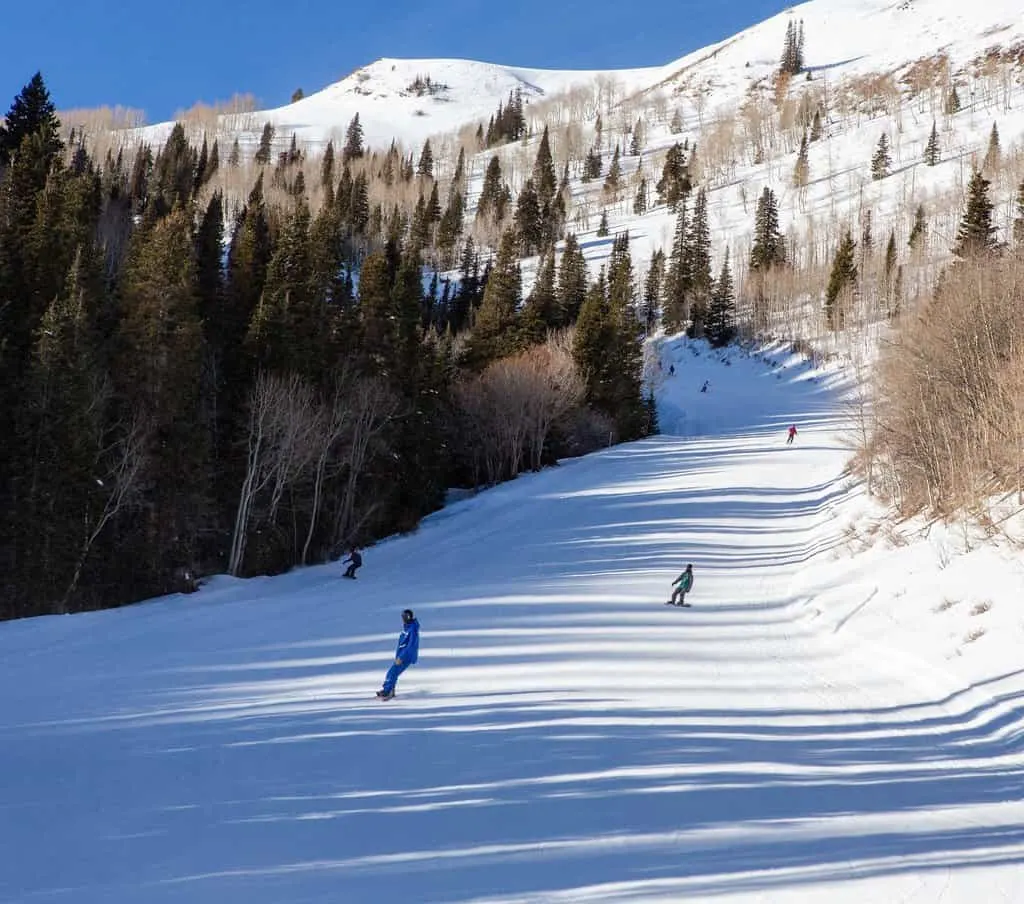 Teen Pick: If you are traveling with teens, Park City Mountain Resort might be a better bet for you. It has the best snowboarding in the area and you can access it directly from downtown.
The Splurge: Deer Valley is the original ski park and has the most upscale feel of the three.
Families might like Lodges at Deer Valley because of amenities like free hot breakfast during the ski season, onsite ski rental shop and lift ticket desk, outdoor heated pool and hot tub, general store and coffee bar.
Ski-in, ski-out hotels at Deer Valley also include the very upscale Montage and St. Regis.
More Fun Winter Things To Do Around Park City
Best Activities With Teens
• Tween and teens will like Red Pine Adventure's snowmobile tours. We went without the kids and greatly enjoyed a ride high up onto the mountain where we could run wild. They pick up from all local hotels.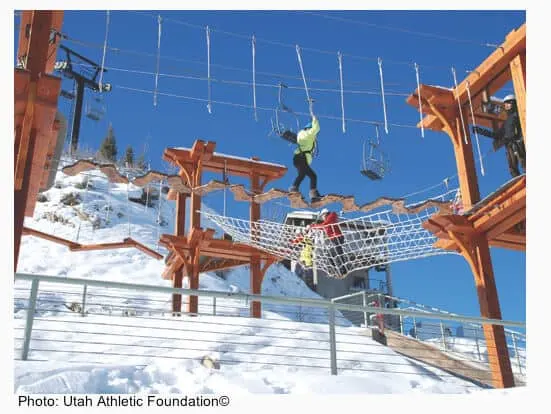 • The 2002 Winter Olympics were in Park City and the Olympic Park is open to the public. Bigger kids can try an outdoor obstacle course and zipe line. Skate on the speed skating oval and if your kids are old enough to stay up late try to catch a disco-skating night.
Best Activities with Teens & Kids
• Gorgoza Park, 30 minutes outside of town is a family friendly activity park with several tubing hills and mini-snow mobiles for ages 5 and up. Completely worth the trip!
• The Park City Museum is a great way to slip some education into your visit. Explore the history of this wild-west city from mining to skiing. Be sure to ask for a History Detectives activity at the front desk to guide your kids through the exhibits.
Best Activity With Little Kids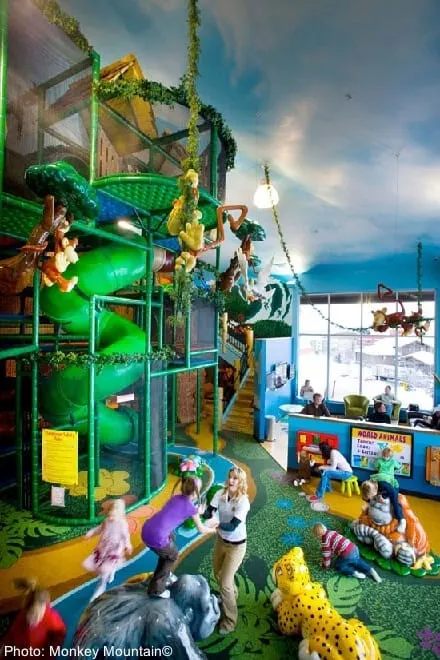 • If your kids are sick of the snow and cold head to Monkey Mountain, an indoor play area with 4,000 square feet of climbing and pretend play. They offer drop-off babysitting for up to 3 ½ hours at pretty reasonable rates.
A Date Night Idea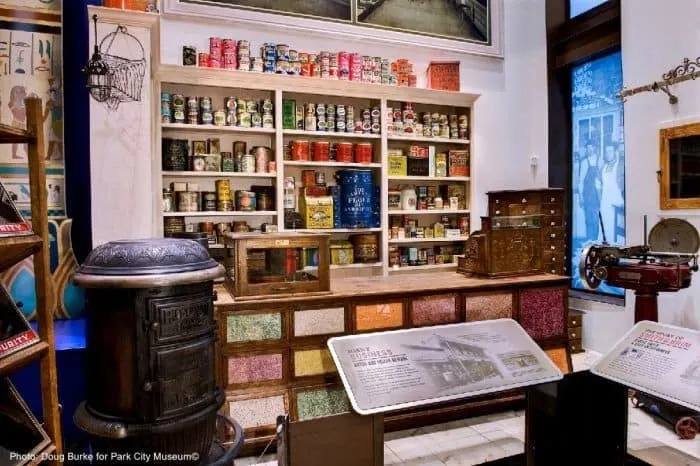 • The Paint Mixer hold Paint, Wine and Dine events where guests all paint the same picture over the course of an evening. Parents can sip wine or beer, the family can nibble on small plates of food from local restaurants and everyone can paint the night away.
Kid-Friendly Park City Restaurants
The Canyons offers a variety of food choices. For us the standout was The Farm, with yummy seasonal dishes that emphasize local ingredients. Try the bison chili or Utah sturgeon.
The amazing breakfast buffet at The Cabin at the Grand Summit is worth the splurge of a hotel breakfast. Even picky kids will find something they like. And it kept us fueled well into the afternoon.
Downtown is a taxi-ride away if you don't have a car. The standouts for us included Chimayo for a modern take on Mexican food (think duck enchiladas and avocado stuffed with grilled veggies). No worries, both have kid menus with simpler dishes.
We also hit Kneaders for sandwiches and Shoyu for sushi. Kneaders, a regional chain, offers kid-size versions of their sannies with grapes, juice and a cookie.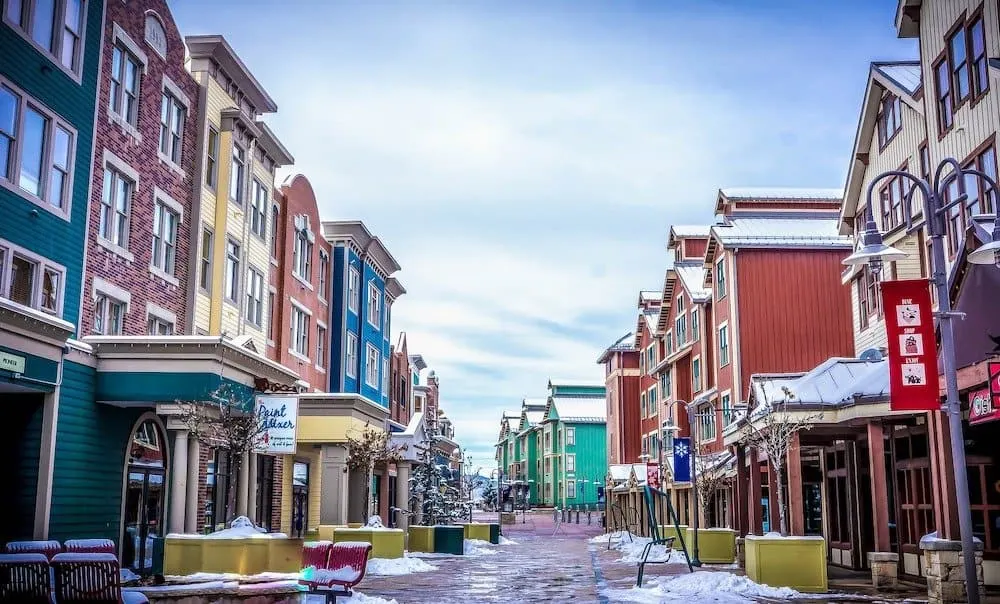 Try Riverhorse on Main of you want a date night or your kids are mature enough to be enticed by nicely plated buffalo tartar, burrata and pear salad or pistachio-crusted trout with fennel slaw.
It's a steak place but has several vegetarian options across the menu. High ceilings give it an airy feel and a large picture window provides good people watching if you get table near it.
Park City Practical Information
The Nearest Airport to Park City is Salt Lake City,about 40 miles away. You can take a bus from downtown, use one of various shuttle services or hire a taxi.
Don't assume the taxi is the most expensive route, especially if you have three or more people. The bus is the cheapest but also painfully slow, not an option I'd choose with kids.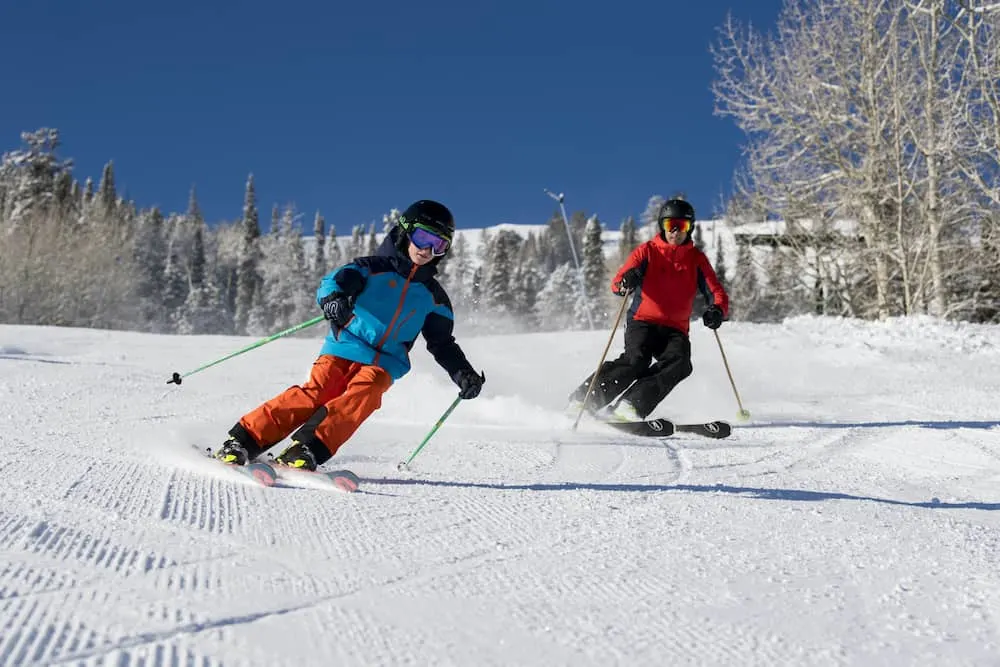 Park City winter weather is cold! Plan for highs in the 30s during the day, dropping in the teens or 20s at night.
It can be sunny atop the ski slopes, so pack sun screen. And wintertime mountain air is very very dry. Pack plenty of lip balm and moisturizer!
Check Ski Utah for daily updates on ski conditions.
---
---
Pin it for later!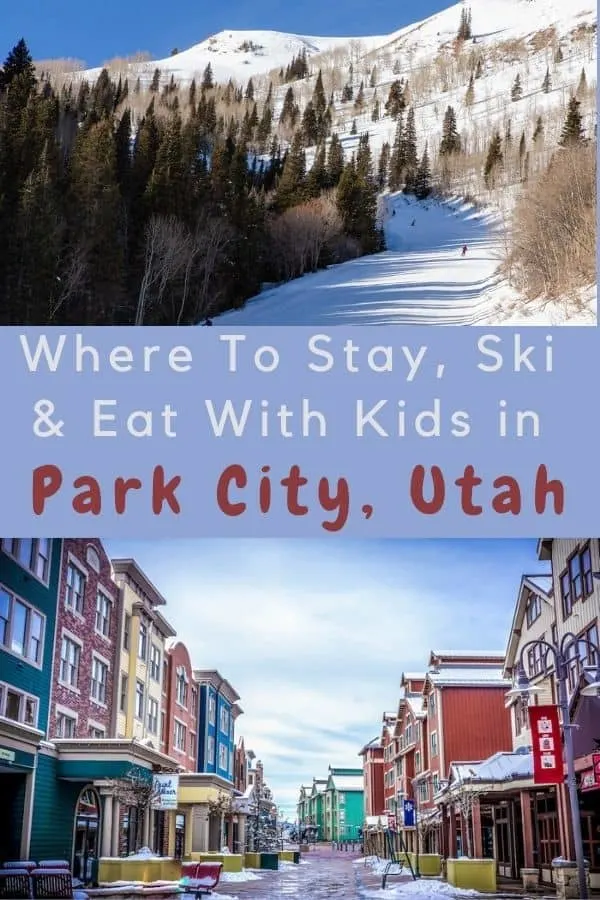 Jessica Glorieux is the momma to two kids and co-founder of Brooklyn BabyFEST and Willy Point Kids. When she's not working she loves to travel, play tennis or read a great biography.