With its reliably warm weather and wide open spaces, Australia is a prime spot for a family vacation with bicycles. In case you're headed Down Under soon, here are five of the best routes and trails for a self-guided Australian Bicycling vacation.
Some are easy, protected trails that are doable with kids. Others are best reserved for teens with a fair amount of stamina and some road-cycling savvy. If you've tried any, tell us about your experience!
There are organized bike tours for some of these regions, too, if you want someone else to handle your logistics.
More Vacation Planning Help:
• My tips for a cycling vacation with kids
• A Plan for Seeing the Great Barrier Reef with Kid
• To Things to See & Do Queensland With Kids
5 Family Cycling Itineraries in Australia
1. High Country Brewery Trail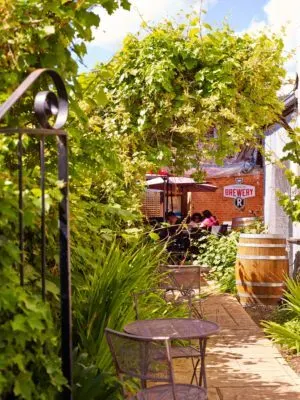 What are three ingredients for an awesome cycling trip for adventurous families? A sturdy mountain bike, the trails of Victoria's High Country and breweries.
Several trails follow the line from Glenrowan to Mt Beauty. Four local breweries came together to create a booklet that details several mountain bike rides such as a scenic biked ride through the Warby Range. Take a trip around the Beechworth Mountain Bike Park, or pedal along the river in Bright. Of course, you can enjoy a beer at the end of every ride.
Best for: Parents looking to bond with their older teens and college kids.
2. Great Ocean Road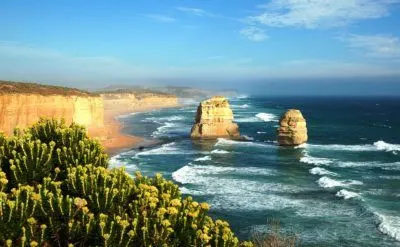 Riding a car feels great, but riding on a bike offers a nose full of fresh salt air! The Great Ocean Road is one of Australia's most famous cycling routes, with all of its trademark coastal sites: beaches, cliffs, rainforest and ocean stacks. The trail will make you and your teen feel one with nature, especially when you take a break from cycling for a quick swim or romp on the sand.
Start in Torquay and continue west, so that the only thing between you and the coastline is the guardrail itself. It spans about 250 kilometers, so allow at least four or five days to make the most out of the journey. Or just pick a few prime sections for however many days you have.
Best for: Parents of beach-loving teens who can handle road cycling.
3. Mount Buller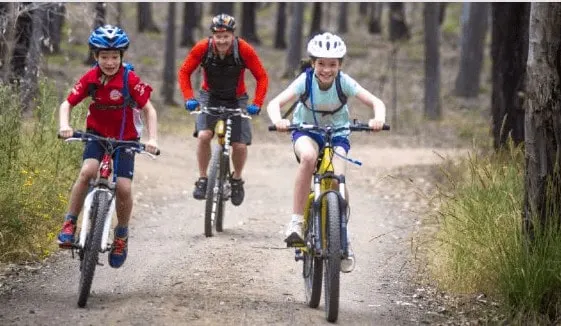 Melting snow on Mt. Buller's slope means the annual opening of one of Australia's best mountain-biking destination. And it's gotten even better over time. Buller's newly opened Australian Alpine Epic Trail has been named by the International Mountain Biking Association as one of the world's most epic bike trails. It's the sole destination listed outside of North America.
This rugged cross-country trail spans 40 kilometers. It's quite a long trail by mountain bike standards, but totally worth it if this is the kind of bike riding your family likes. The trail heads through the Mt. Buller and Mt. Stirling resorts, good places to rest and relax before heading out on another day's ride.
Best for: Tweens on their first real biking vacation. And families looking for short rides or a more leisurely trail from the resorts and back again.
4. Murray to Mountains Rail Trail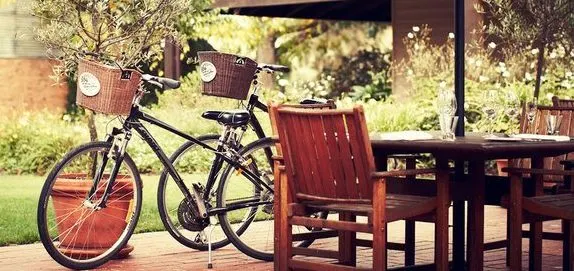 If your family likes great regional food, wine and beer on your biking breaks, this trail is your best bet. Once just a cycle trip from Wangaratta to Bright in Northeastern Victoria, this trail is now stitched with trails branching to Beechworth and Milawa Gourmet Region. Local gourmet shops, cheesemakers and bakeries provide goodies for scenic picnics. Breweries, wineries and cafés provide tempting stops with a little something for everyone.

Best For: Families that like food. Kids of almost any age.

5. Rottnest Island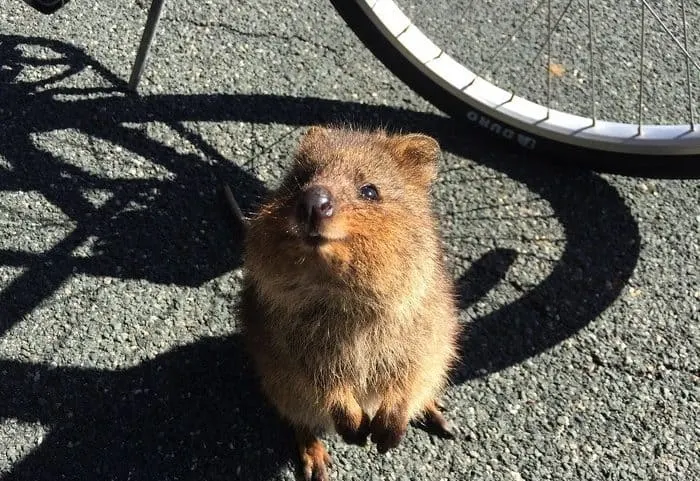 Don't let the name fool you. This island is scenic and pleasantly flat, allowing you to easily cycle around for a few hours, even with kids. Every bend has a new beach around it. More than 60 ring the island, making for great places to stop and play.
Even better, with Rotto's roads closed to vehicles (except for the island's buses), it's a haven for very young cyclists. You can even rent bicycles on the island if you don't travel with your own.
Best For: Parents looking for safe place to bike with toddlers on back or with school-age kids on their own bikes.
That's it. For a unique way to see Australia try some of the best bike rides in the world. Have fun!
Pin it for later!