Question:
The Holiday-Season Airfare Challenge
How can I find cheap airfares for the Thanksgiving and Christmas holidays?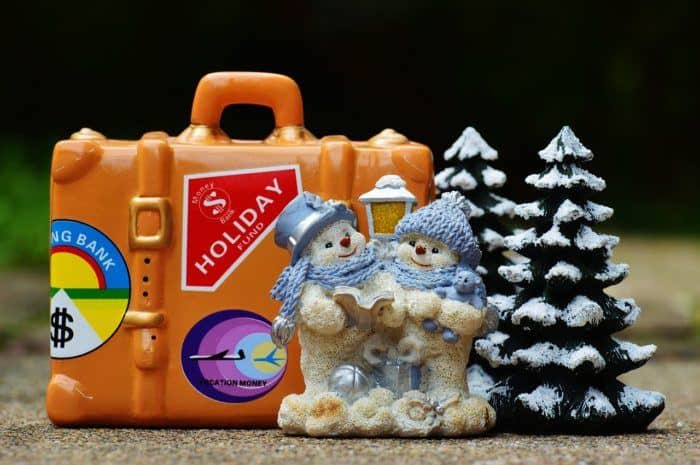 FamiliesGo! Answer:
In general you save money on airfare by not traveling when everyone else is.
So one of the biggest challenges to traveling with kids is how to travel during those popular school-break windows— Thanksgiving, Christmas week, and even mid-winter break and spring break— without paying a premium for everything, starting with airfare.
I asked family travel bloggers who regularly fly over the holidays to give their best tips for saving on airfare in late November and December.
Here is what they have to say:
Book Your Tickets Early
The most common advice is to use a tool like flighthub or Google Flights to track fares to your destination and book your December tickets in the summer or early fall.
‪Anna Belle of Kids Travel Books says, "When I was a travel agent for flights from Orlando, prices for airline tickets would go way up after the Labor Day holiday week. It's like that holiday happens and it gets people thinking about December."
Beth Henry of Cloud Surfing Kids breaks it down further: ‪"Last year I tracked the prices for our flight," she says. "The prices went up in the second week of October and stayed high until last minute, when they dropped significantly a week before the flights."
She adds, "This year we will go ahead and book in September to get the best fare.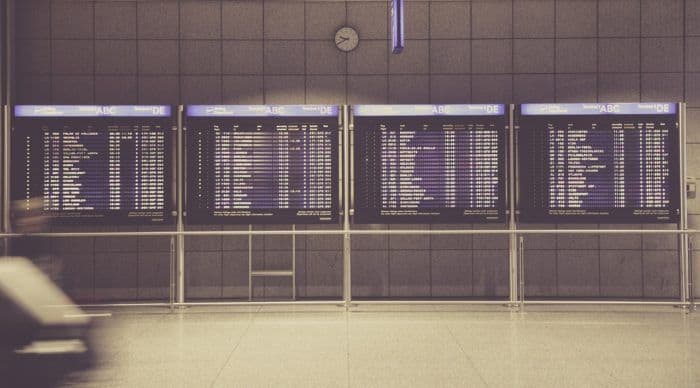 Avoid Peak Travel Days
‪Nicole Chiodo DeBickes of Family With Latitude‪ suggests leaving for Christmas vacation before December 15th and/or returning after January 10th.
Most of us don't have quite that much flexibility, but you can still avoid the worst peak travel days. These will vary a bit from year to year depending on what day of the week the holidays fall on.
It can also vary if you are going to a popular vacation destination or to visit family in non-touristy destination.
The worst peak days are usually December 21stto 24thand January 1stto 3rd, depending on when the holiday falls.
If your kids can miss a little school or aren't in school yet, booking a few days before and after these peak days could save you at least a little money. And the airports might be less hectic.
‪Leslie Neeland Harvey‪ of Trips With Tyke says, "Fly on Christmas Day: You find the cheapest fares and planes are empty."
Beth Henry cautions, "For the last five years or so, flights to some destinations have been reduced. So there haven't been enough open seats for the prices on the holiday to drop." It's worth looking into, though.
Consider choose evening flights so you can have Christmas morning at home. If you're OK seeing your family after Christmas, look into flights on the 26thor 27th, especially to non-tourist destinations. And consider returning on New Years Eve, another relatively slow day during that week.
Tuesday Wednesday prior to Thanksgiving and the Sunday after are the busiest and most expensive days for that weekend.
I had my easiest flight and emptiest airport ever the year I few to San Francisco on Thanksgiving morning. I booked an 8:00 AM flight, got to the airport early enough to catch the 7:00 AM, and was in my brother's house by 11:30.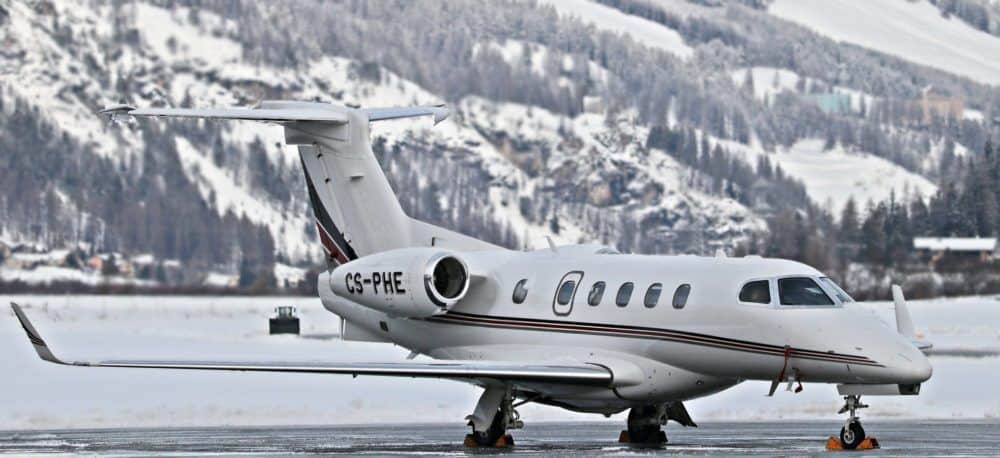 Avoid Popular Airports
Your other option for finding lower holiday season airfare is to fly into or out of secondary airports: for example, Oakland instead of San Francisco.
I know a New Yorker who drives to Delaware when she flies to the west coast. The flights are cheaper and she'd rather drive the two hours than deal with New York airports.
That might be a bit extreme for many. But, in addition to lower fares, secondary airports can have smaller crowds, which can meet shorter security lines. And fewer flights can mean less chance of a major back-up when something goes wrong and fewer delays on busy days.
It's always worth weighing those positivies against the inconvenience of an airport that might be out of the way, have fewer alternatives if flights are canceled, and fewer amenities during long layovers.
Avoid Popular Destinations
For holiday getaways, think about destinations that will be fun at Christmas time but are in less demand.
For example, Annalyn Belle says, "In the past, there were always ridiculous deals for packages to Amsterdam for trips between December 25 and January 1." It's a worth considering such an alternative to more in-demand European destination London or Vienna.
Pin it for later!