It's pretty easy to find foods in Costa Rica that kids will eat, and not just he desserts, though there are plenty of those.
Kids wil find dishes and ingredients that are familiar to them and most hotels can modify dishes to make them even more familiar.
On both o my visits to this s Central American country I had custom-tour company *Costa Rica Family Holidays plan my itineraries. Founding spouses Stephanie Sheehy and Emilio Zuñiga are parents themselves. They like to literally give visitors anauthentic taste of thei country and they know how to do it with kids of all ages, and with kids who are both adventurous and picky.
Here are some of the best kid-friendly foods and food experiences you'll encounter that you shouldn't miss on your family vacation to Costa Rica.
Tip: If you want to try making some Costa Rica foods at home, Pura Vida Moms has tons of great authentic recipes.
The 21 Best Things To Eat With Kids in Costa Rica
What Do They Eat in Costa Rica?
You'll find Rice, beans, plantains, corn, fruit, root vegetables and chicken and beef in most Costa Rican meals, including breakfast. You'll find plenty of seafood on the coasts. They raise Jersey cows, known for their high-fat milk, on the East side of the country. So You'll find very good local ice cream and butter.
Aside from salads, which are easy to come by, you won't see many leafy greens on your visit (most kids are perfectly fine with this).
You'll see a lot of foods you know from other Latin and Central American cuisines. Costa Ricans have their own arroz con pollo (chicken and rice), pozolé (hominy stew), fried plantains, empanadas, thin flour and thick corn tortillas, crispy tacos, and arepas, which are wide, flat flour pancakes here.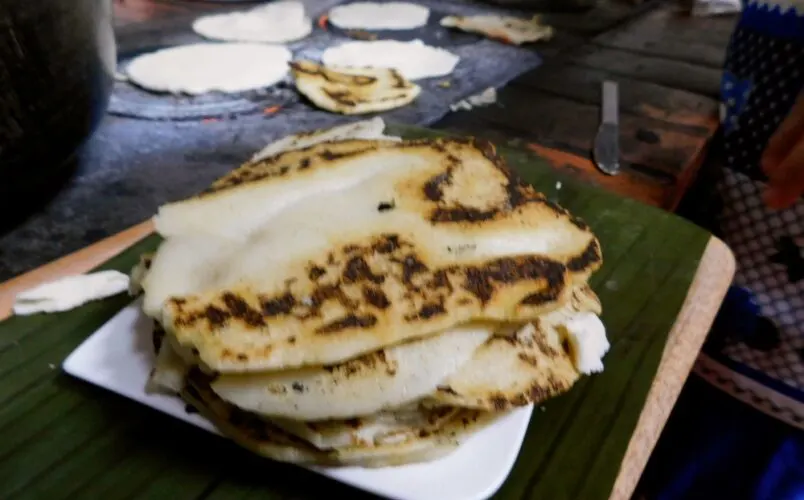 Despite growing sugar cane Costa Rica isn't known for rum. You'll always find soft drinks, fruit juices and beer. They grow Arabica coffee beans up in the hills; some are top quality. Expect to find warm milk for your café con leche at breakfast, which I think is wonderful.
More help with your Cost Rica Vacation
• 7 Unique Costa Rica Hotels for families
•What to do in Costa Rica with Teens
• And with Kids Under 10.
• A Pack List for your Costa Rica Vacation
Top Kid-Friendly Costa Rica Foods
Savory Foods
• Most kids eat corn and you can count on corn-based tortillas and bread (pan elote) popping up at meals fairly often.
• You'll see rice and beans at virtually every meal; usually white rice and black beans. They are sometimes separate and sometimes mixed together and a little soupy. If you don't mind your kids eating the same food for your entire vacation this is a good fallback for most meals.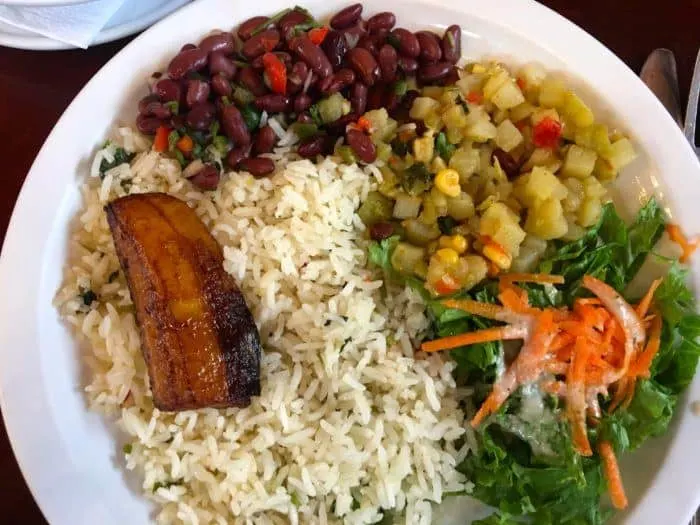 • Most of the Costa Rican meat dishes we had were stews or cooked in sauce, which kids can be suspicious of, especially away from home. But keep your eyes peeled for roast chicken, grilled chicken and beef and fish kabobs and garlic or coconut shrimp on the coasts.
Arroz con pollo is easy to find. The few times we ordered it, it had too much "stuff" in it besides chicken and rice for Teen Traveler's tastes. But it really is mostly just rice and chicken and a lot of kids will eat it,
Slim, rolled up chicken tacos are mostly meat inside. Sometimes they have to lettuce, tomatoes, salsa or guacamole piled on top. But even if you have to push these to ghe side, the tacos are a good bet, too.
One of the hotels we stayed at served salchipapas at the poolside café and we always saw kids eating a plate of it when we were there. It's basically a plate of French Fries with slices of a hot-dog-like sausage cut up and tossed in. The kids usually squirted ketchup on it and tucked on happily.
We always saw a dish called Casado on every menu. It's a plate of beef or chicken with plaintains, rice, beans, sliced avocado, a fried egg annd maybe a small salad. It's always more than most kids will eat at one meal but Teen Traveler ordered it a few times and just ate the parts she liked. Little kids could easily share this dish and it's another good fallback because most kids will like at least some of what's on the plate.
Local Produce
Make a point of eating fruit and salad on your Costa Rica vacation. It will help to counter the plethora of meat and starch.
Fruit is everywhere and in many forms that kids will like.
Costa Rica is a big producer of strawberries and also grows blueberries and blackberries. I'm pretty sure they're mostly for export, but look for them, especially in the higher altitude region where they're grown.
On one trip our tour guide had our driver pull over to a roadside fruit stand one morning and the array of colors and flavors was amazing. He challenged everyone to choose something for the group to try, ideally something we'd never had before.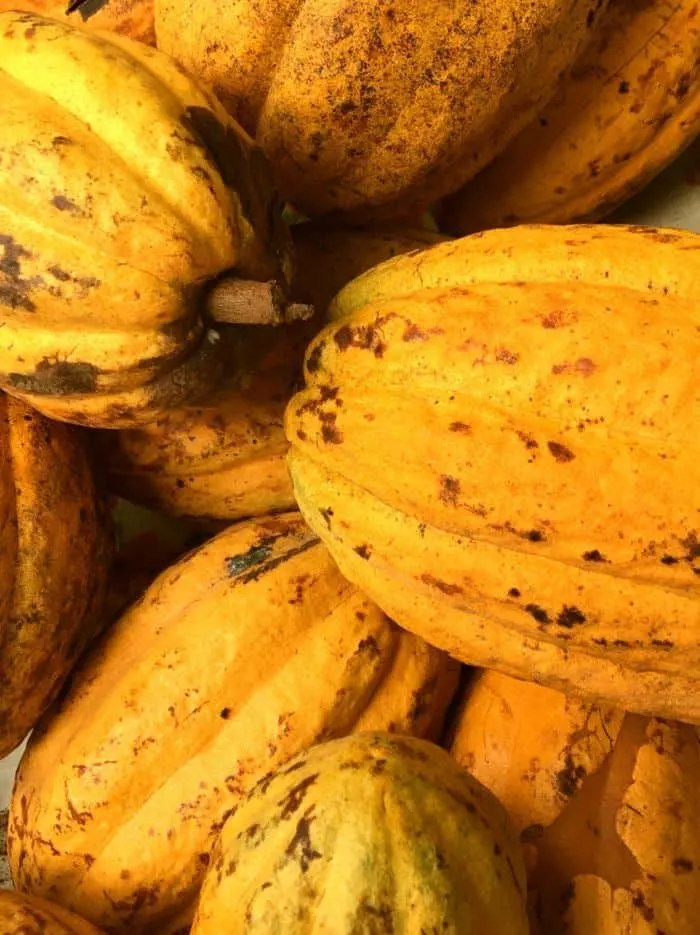 I recognized papayas, pineapples, mangoes, coconut dragonfruit and rambutans. Our guide pointed out guanabana, passion fruit, star fruit, loquats and guava and more. You'll also find bunches of tiny "finger" bananas that are much sweeter than you'll find in the U.S. and that little kids love.
Some of these fruits are intimidating (and awkward) to cut up and eat, but you can find batidas(smoothies) on most menus. They're just fruit mixed with milk or water and ice, maybe a little sugar. If you can find the fruit in Costa Rica they'll make a batida out of it. A strawberry, blackberry or mango batida is one of the easiest ways to get some fruit in to your kids.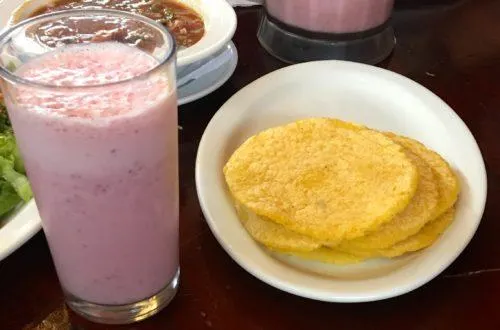 Desserts & Sweet Foods
• Paletas are another handy way to sneak fruit into your kids' day.
They're ice pops made from pureed fruits and sugar (sometimes milk or condensed milk). You'll see bright colored rows of them in freezer cases at cafés and ice cream stands. If they're offered they're usually made in-house.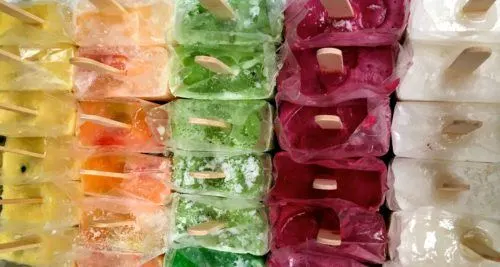 They're a refreshing, semi-healthy afternoon treat. I ate them almost daily on my first trip and never had the same flavor twice.
• Tres leches cake is the most ubiquitous Costa Rican dessert. followed by flan and rice pudding. It's a vanilla sheet cake soaked with milk or cream, condensed milk and evaporated milk, giving it a consistency somewhere between cake and a dense pudding.
Have it enough times over that your group can debate which version was the best.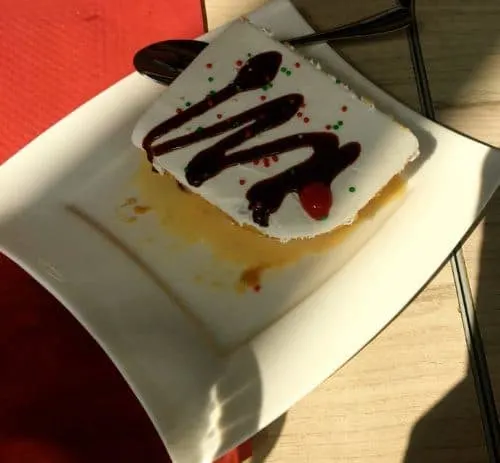 Pura Vida Moms has a tres leche cake recipe for families that want to sample it before they go or who crave it when they return.
Granizada, a made-for-Instagram shave-ice concoction, layers the shaved ice with condensed milk, powdered milk and brightly red syrup with a flavor reminiscent of Bazooka gum. Sometimes they're called copas and have a layer of fruit or tiny marshmallows.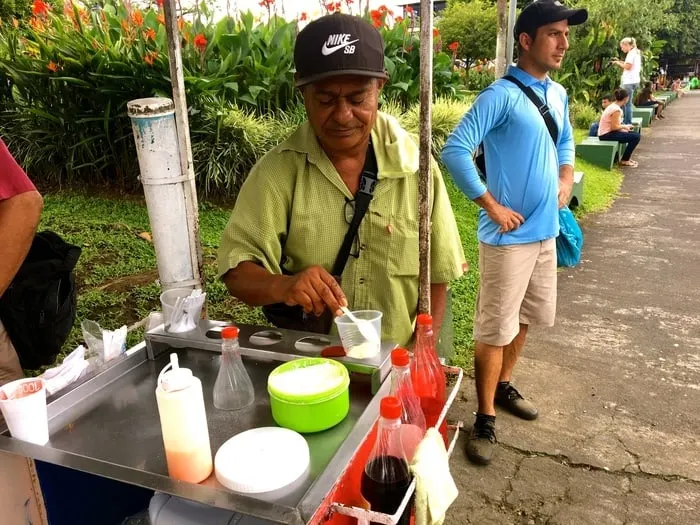 They look fairly ghastly. But they're actually a tasty combination of cold, creamy and sweet. I made sure Teen Traveler tried one on my second trip and she would say it's one of the top 10 things she's ever eaten.
You'll find carts at the beach and around the main squares in the cities and larger towns. It's a quintessential Costa Rica kids' treat. Definitely give it a try, even of your family just shares one around.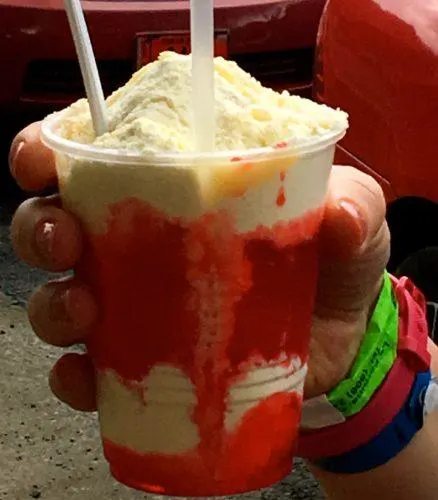 • at the fruit stands and souvenir shops keep your eye out for hand-made candy.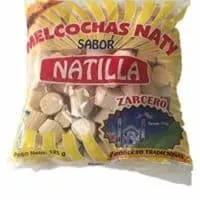 Most of it has some combination of condensed milk, sugar, vanilla, caramelized milk, shredded coconut or nuts and food coloring. Most of the candy I tried was achingly sweet but it was also way more interesting than the mass-produced candy your kids as used to.
Some items you'll only see for Christmas, Easter or around certain saints' days. I bought some crunchy vanilla-custard flavored natilla candy in December, for example.
These treats are generally inexpensive ($1 or so for a small bag) so if you see them around try a few and see what you like.
Farm To Table Eating
Eat Ice Cream at a Dairy Farm
If you drive into the hills north of San Jose to visit the strawberry farms, coffee plantations, or the town of Sarchi, make a detour to Corso Dairy Farm, where a Corsican family has been raising herds of those Jersey cows for a few generations.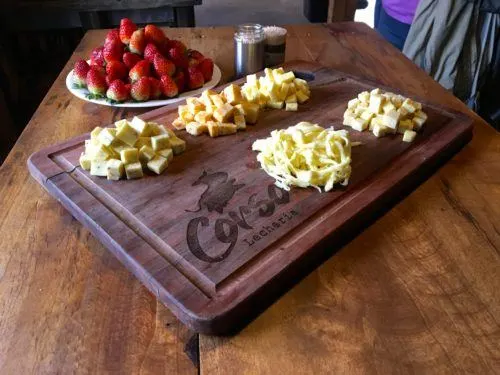 You can take a farm tour, which ends with an opportunity to sample the mild semi-firm cheeses they make from their milk.
Or you can just stop for lunch and to let your kids romp in the two playgrounds outside the restaurant, next to a field of grazing cows.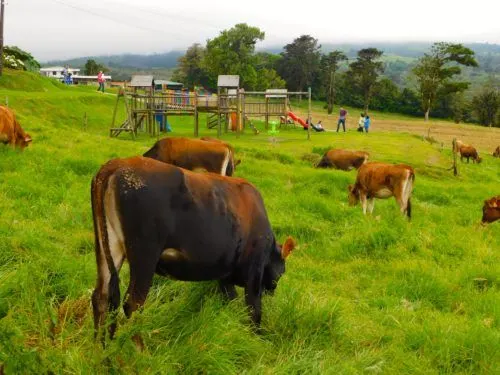 Don't leave (or even drive by) without buying everyone in your family a scoop of ice cream made from the farm's own cream and eggs. This is full-fat ice cream but you're on vacation so go for it.
The strawberry is made with Corso fruit, the blackberry and seasonal blueberry with fruit grown nearby. The vanilla and coffee are both quite rich. They offer samples and I tried enough of them to assure you there isn't a bad flavor in the bunch.
Corso's website is in Spanish but you can see photos and glean some information.
Have dinner on a Produce Farm
If you spend time around the town of La Fortuna (probably to visit the Arenal region), schedule an evening at Arenal Vida Campesina farm and restaurant. It's the kind of hands-on experience that kids really get into and that make a trip memorable.
We got a tour of the gardens so we could see the herbs and produce used in the kitchen and in traditional medicine.
Then we headed into the restaurant where we divided into two groups. My group made tortillas by hand and the other group chopped vegetables for a side dish.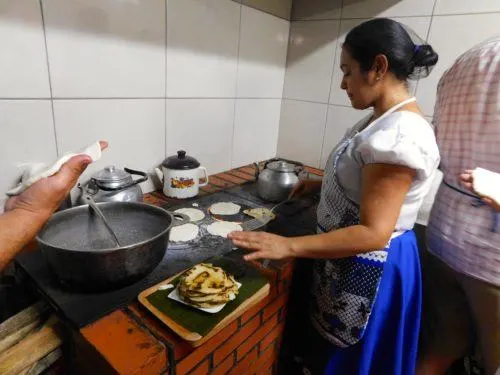 It was a challenge to get the tortillas really flat and round without tearing them, and it was fun to slap them on the hot stove and hear them sizzle.
We explored the farmhouse and it's antique details while the staff finished cooking, then we sat down to salad, chicken, stewed beef, sautéed vegetables, rice and beans and, of course, excellent fresh tortillas.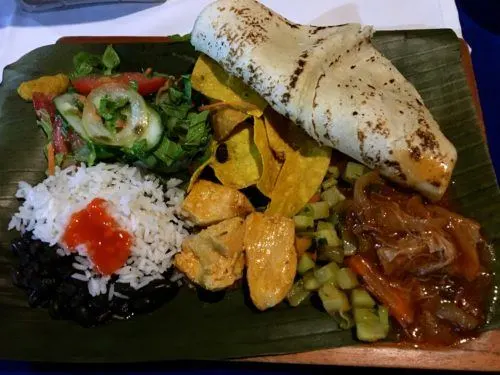 You can contact Vida Campesina to inquire about the farmhouse dinner and other activities they offer. And of course a tour company like CR family Travel can arrange it for you.
Pin it for later!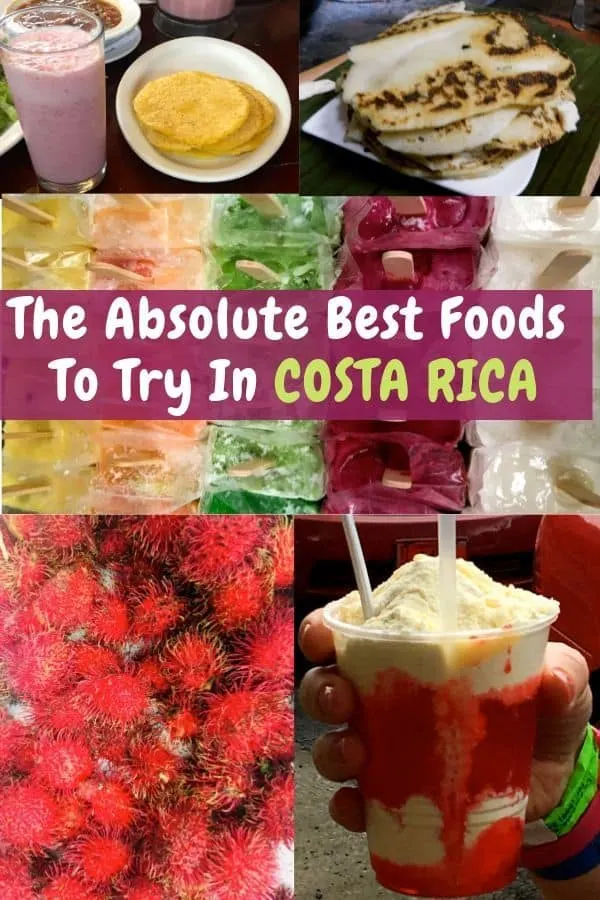 *I traveled to Costa Rica with the Family Travel Association as guests of Costa Rica Family Holidays and the Costa Rica government. I traveled here a second time with my family where we paid for our vacation but received some meda discounts. We did not promise any particular coverage in exchange for the travel. Our opinions are always our own.
Photos by FamiliesGo!©