Costa Rica is a popular destination for families because it's budget-friendly, relatively safe, not a long flight and has lots of light and moderate adventure opportunities to suit kids of every age.
For this Costa Rica packing list I'm drawing on my experience traveling to Costa Rica with *Costa Rica Family Holidays, and on input from bloggers and travel guides who run trips there.
The printable packing list down below is a good starting point for traveling with kids to other countries where you'll be doing outdoor activities amid strong sunrays and plenty of insects.
Your Costa Rica Packing List & Guide
Costa Rica Weather
The weather in Costa Rica varies by altitude and is steady all year-round. The beaches are warm, the rain forests humid and the higher altitudes are cooler no matter when you travel.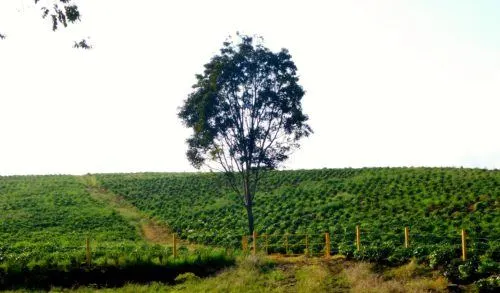 Any packing list should include clothes for doing active things in warm weather and something to keep you warm at night and in higher altitudes.
More Resources
Watch: This video on packing for Costa Rica from our friends at Costa Rica Vacations.
Print:You'll find the full list to download and print at the bottom of the post.
Read and Print: Our basic packing list for every vacation.
Our Packing Tips for Costa Rica With Kids
Clothes
1. Your list will include the usual clothes for an outdoor vacation someplace warm: shorts, tank tops and t-shirts by day, and casual dress clothes for dinner and city sightseeing.
Quick-dry shorts and shirts that wick moisture away from your skin are handy for an adventure vacation.
Consider light long sleeve shirts and pants or capris for days when you want extra protection against sun or bugs.
Keryn Means at Walking On Travels says, "I love my Ex Officio bug pants and shirts. They're super lightweight and a lifesaver in the jungle."
Shop:
Ex Officio BugsAway clothes for women and men.
2. I always pack a light travel rain jacket, but for Costa Rica a few people recommended ponchos.
They're easy to throw on in a sudden rain and will keep you and your backpack dry. They're also handy for keeping your family and gear dry during rafting and other water adventures.
Shop:
Rain ponchos for the whole family.
3. For an active vacation my family prefers rash guards and swim shorts to bathing suits. They provide extra protection for all-day water activities like snorkeling or fishing, and are handy for hiking to waterfalls or hot springs where you'll want to swim.
Shop:
Tuga is my current favorite brand for sun-protecting swimwear for me and tween traveler.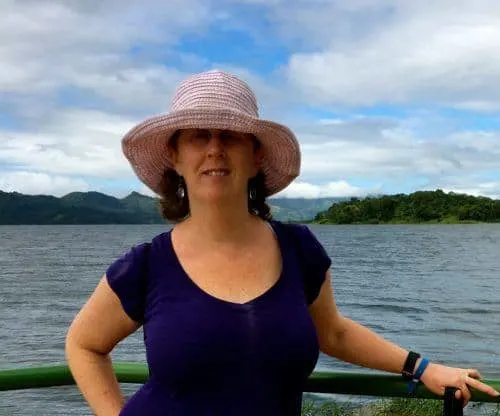 4. A good sun hat keeps the sun off your face and the bugs at bay, too. We usually skip baseball hats in favor of wide-brimmed hats that protect our ears and the back of our necks, too.
Shop:
Tween Traveler and I swear by Wallaroo scrunchie hats.
They're brims are broad but not ungainly and a discreet drawstring keeps them on securely. You can wash them, fold them, roll them or crush them without compromising their shape. Better still, they come in ten colors and they're cute.
5. Finally, a lot of people forget to pack a fleece for a hoodie. But if you're going to higher elevations to visit the cloud forest or the coffee plantations it can get cool, especially at night.
Shoes
6. You want sturdy shoes that can get wet and closed-toe shoes for some hiking and activities like zip-lining or horseback riding.
I alternated between my sport sandals and waterproof trail shoes and was glad I had both.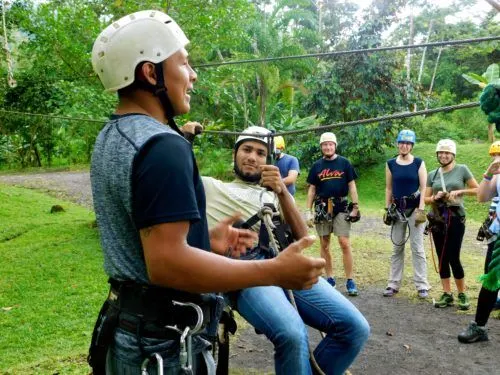 If you have closed-toe sport sandals with more foot coverage, you might not need the hiking shoes. If you'll be spending most of your time in the jungle and mountains, you might just bring light, water-resistant trail shoes.
Shop:
Chaco sport sandals for women and kids.
Keen closed-toe sport sandals for men, women and kids.
Merrell's Mab FST 2 hiking shoes for women
Tip: I don't recommend sneakers because they don't have the same traction and ankle support as hiking shoes, they're incredibly uncomfortable when they get wet and they take forever to dry..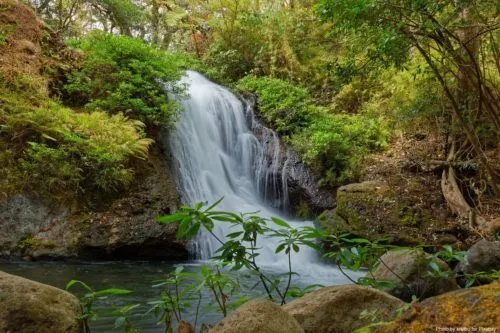 7. Flip-flops are handy for the beach, pool, mineral baths, and just to slip into at the end of the day.
8. People were dressed casually in most restaurants we went to, even the more stylish ones.
Guys are fine in dock shoes or loafers for evenings and women are fine in ballet flats or semi-dressy sandals. Unless you're staying at an upscale resort there aren't many places where you'll want to walk around in heels.
Read more:
• Your Complete Guide To Costa Rica With Teens
• We Review 7 Unique Costa Rica Hotels for Families
•15 Things to eat with kids in Costa Rica
Gear
It's always a challenge with outdoor vacations to find the balance between packing too much and having everything you need.
9. Don't forget your camera, and consider a waterproof camera or a GoPro if you want to take pictures while you're ziplining, kayaking and snorkeling.
Shop:
The Olympus TG-5 waterproof camera is also crush-proof, shock-proof and dust-proof.
GoPro's Hero and Fusion cameras do a lot.
10. A flashlight is handy in remote areas at night. Kids often prefer a small headlamp because it keeps their hands free.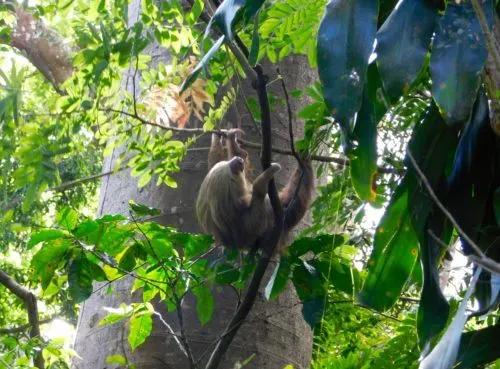 11. Binoculars are handy for spotting animals and birds far up in the trees.
Shop:
Foxelli headlamp flashlight
Go Focus compact binoculars for adults & kids.
12. Costa Rica's drinking water is safe so a refillable water bottle will save some plastic. LiLing Pang at Trekaroo always brings a water bottle with a built-in filter to Costa Rica. She says it improves the taste of the water for her picky kids and allows her family to drink from icy cold water falls when they're hiking.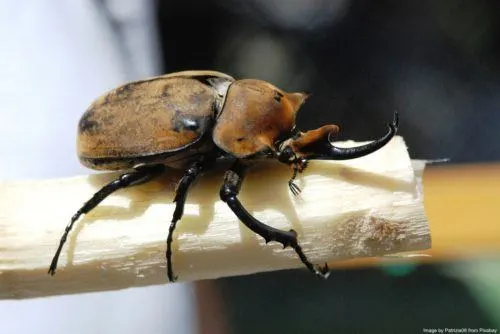 13, Christa Jiminez, who writes the Pura Vida Momsblog, advises, "My kids love a magnifying glass and insect collection kit." The kits usually come with tweezers or some other device to let kids pick up bugs without touching them.
Shop:
Carson quick-release bug catching tool.
14. Consider a small waterproof pouch to keep your phone and some money dry when you're out on the water. Pack a larger a dry bag for towels and gear if you'll be on the water a lot. Ziploc bags work in a pinch.
Shop:
OMGear dryback and phone pouch combo
Linens are very expensive in Costa Rica so hotels are oddly protective of their towels. Hotels charge for pool towels that aren't returned and they'll notice if bath towels go missing.
15. To avoid the worry of losing borrowed towels on excursions pack a few compact, quick-dry travel towels for your family.
Shop:
• Microfiber beach towels
• Turkish Towels with compression sacks
Finally, they take U.S. dollars in most places in Costa Rica, but they'll give you change in colones. So bring a range of denominations including plenty of fives and singles.
Health
Costa Rica has a lot of mosquitos. The CDC says it doesn't have a high instance of mosquito-borne illnesses. But these types diseases travel and these days you never know what new disease will pop up the way Zika did a few years ago.
Plus, mosquito bites just aren't any fun.
16. Leave your natural bug repellents home and pack deep-woods repellents with DEET. If you don't want the chemical on your or hour kids skin, spray your shoes, socks, hats and clothes really well.
Alison Netzer of Five Family Adventurers, says, "We take bug spray that contains Picardin, an alternative to DEET. It works great. Just keep in mind the CDC only recommends Picardin against mosquitos, not ticks or other insects.
Shop:
Natrapel repellent with Picardin.
Repel Sportsman with 40% DEET
17. Bring some anti-itch ointment in case you wind up with bites anyway.
Some parents like Benadryl anti-itch ointment. My go-to product lately is Oilogic's Bug Bite essential oil blend. I was skeptical about it but it works really well for me, especially if I carry it with me and put it on as soon as I notice a bite.
One parent I know always travels with calendula because it soothes bug bites, sunburn and other irritations, too. Aloe is handy if your family sunburns.
Shop:
Benadril Itch Relief stick
Boiron Calendula cream
Oilogic Bug Bit Itch Relief
18. Bring plenty of sunscreen that is water and sweat proof. and if you're snorkeling or diving choose sunscreens that won't hurt the coral reefs.
This means products with mineral barriers like titanium dioxide instead of chemical ones such as oxybenzone and octinoxate.
Shop:
Sun Bun SPF 50 sunscreen lotion or
Reef Safe SPF 30 sunscreen spray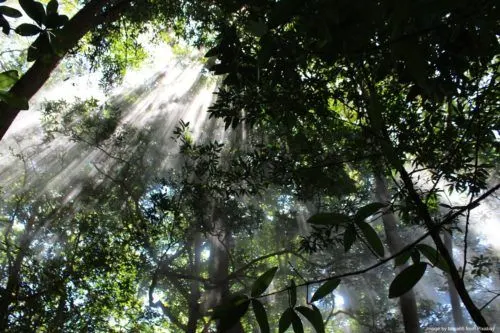 19. I always take a probiotic when i travel to ward against run-of-the-mill traveler's stomach.
20. If you'll be in remote areas pack a first-aid kit with enough pain reliever, allergy medicine and antidotes for gastric ailments to last a couple of days until you can get to a pharmacy.
21. If anyone in your family gets motion sickness bring whatever will keep it at bay on windy roads and on the water.
22. One last tip from a frequent Costa Rica traveler: Unscented deodorant will make you less attractive to bugs than those with fragrance.
Download and Print the Packing List!
Download: The complete list: Costa Rica Packing List
Your Complete Costa Rica Packing List
Clothes
shorts (quick-dry is handy)
tank tops
T-shirts (wicking is handy)
sundress
Light long pants or capris (ideally with embedded UV and/or bug protection)
light long sleeve shirts (ideally with embedded UV and/or bug protection)
light rain jacket or poncho
Swimsuit
rash guard
fleece or hoodie
hat with brim for ears and nose
sunglasses and strap
Shoes
flip-flops
sport sandals
light weight hiking shoes that can get wet
casual dress shoes
Gear
magnifying glass
bug collecting kit
flashlight or headlamps
binoculars
camera
waterproof cameraor Go Pro
waterproof pouch/drybag
travel towels
hand sanitizer
U.S. currency in small denominations
Towels for excursions
Health
bug spray with DEET
reef-friendly waterproof sun screen
probiotics
basic first-aid kit
bug-bite ointment
calendula or aloe
Pin it for later!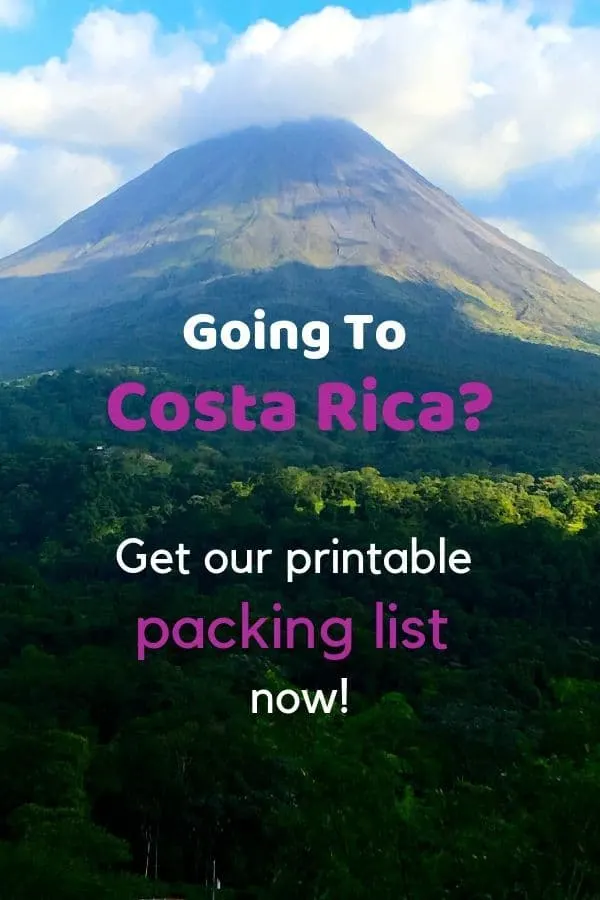 All photos are the property of FamiliesGo!© except where noted.