You're heading out on vacation soon, maybe next week (hurray!). You know your vacation outfits could use some updating but you don't know where to begin. How about with your peers? Here are nine pieces of summer vacation clothes that are popular with other traveling moms this season.
These women's summer fashions are affordable and comfortable and they have details, like pockets, that moms appreciate. Most are hand-washable, making them easy to freshen up when you're away. These must be the reasons the moms who read FamiliesGo! love them.
You might also like
• 9 cute sandals to carry you through the summer
• 20 No-Fuss beauty products made for summer
• 13 Unbeatable Summer Sandals & Sneakers For Boys & Girls
Cute Summer Clothes To Wear on Vacation…and Everywhere Else!

1. The Perfect Maxi Dress
This maxi dress from Woosea is exactly what I like to pack when I travel. It's stretchy and comfortable but not shapeless. And you can move easily in the slightly A-line skirt. And it's the sort of fabric that doesn't wrinkle.
It's casul enough to wear to the beach or a museum but you can dress it up in a pinch with jewelry and a slight heel.
It comes in several solids, but nothing says summer to me like blue and white polka dots.
2. A Sundress With a Secret
A sundress comes fun, feminine floral prints with a v-neck that will flatter most figures. That's really enough to sell me on this tank dress from Huhot.
But better stilll it has 2 discreet side pockets, one on either side. Slip your phone, some cash or your hotel keycard into them and be on your way to something fun.
Choose from 43 solid and floral patterns.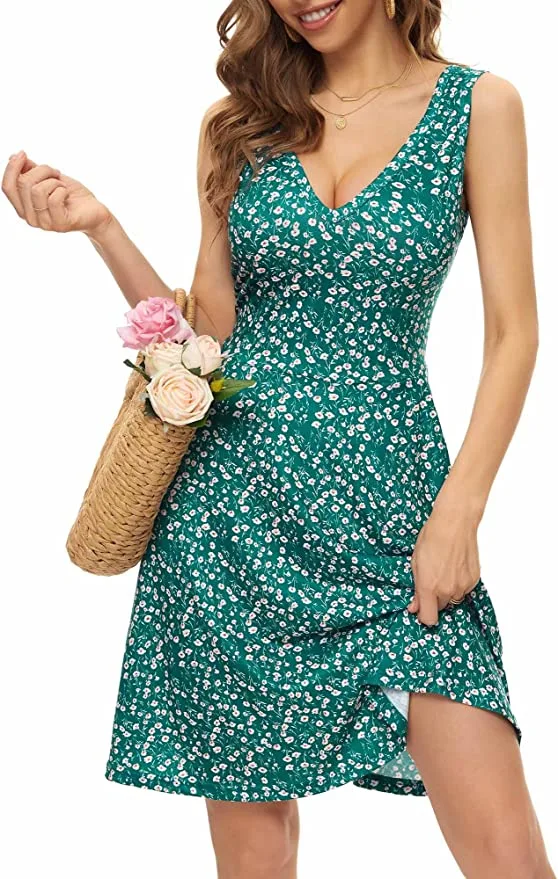 The Perfect Maxi Dress Part 2
A maxi dress that protects your shoulders from the sun on all-day excursion is a definite yes for your summer vacation suitcase.
This short-sleeve maxi from Auselily has a flattering cut, a touch of spandex for comfort and side pockets (clearly my readers love pockets in women's clothes as much as I do).
It comes in 53 solid colors and patterns, making it easy to choose one you like,
The Perfect Dress For A Hot Summer Day
Columbia has found the secret to great vacation dresses. The brand's Freezer III dress has a secret: It disperses your body heat to cool you down as the day heats up.
It also wicks sweat away from your skin and has built in UV sun protection. See all the city sights you want while keeping cool and ready for a break at the nearest cute café.
If you like a longer dress that can go easily from day to evening, Columbia makes a Freezer maxi-dress, too.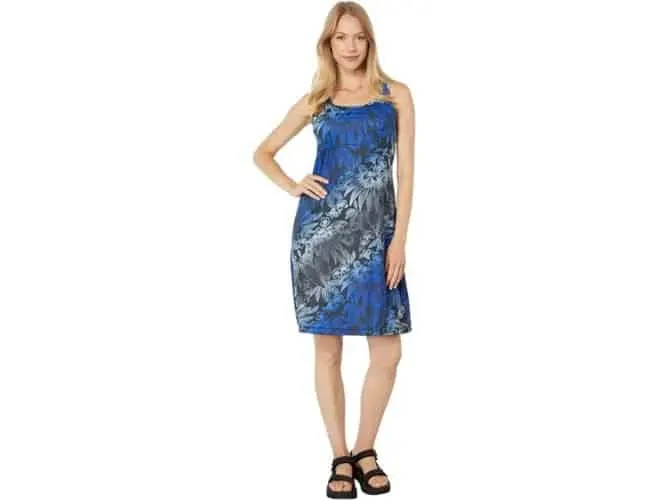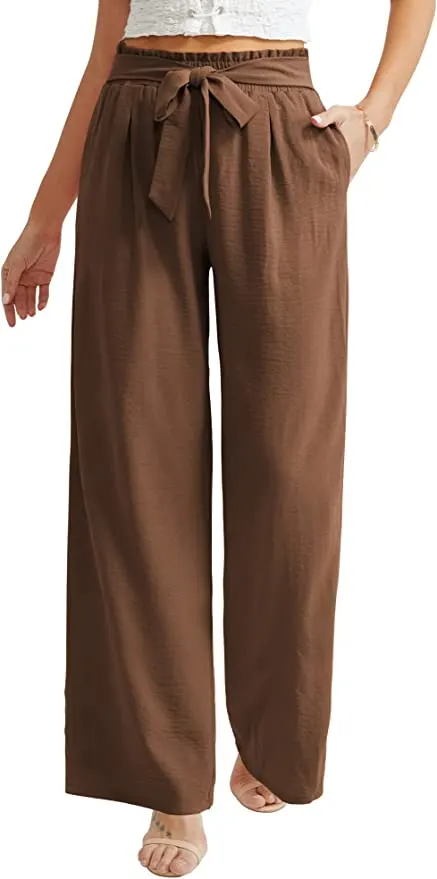 Comfortable Pants Not Meant for Yoga
I'm tempted to follow in my readers' footsteps and buy a pair of these soft, loose travel trousers myself.
The wide straight legs are flattering. The sash give you a waist and and more style than the typical loungy "mom pants." They have pockets, too, and the material is soft and comfortable. They come in 12 colors that are all appealing.
I'd wear these pants on a plane or on a road trip. I'd throw them on to go to the beach, to the breakfast buffet or into town to do some souvenir shopping. Pair them with flat, sandals or slim sneakers.
Easy-going Shorts
These are your basic wear-everywhere denim shorts, but with a loose cut and with an elastic waist for comfort.
The Yocur shorts have a fringed bottom for style and pockets for small items, too.
The washed-out purple is eye catching but there's traditional light and dark blue denim among all the bright colors you can choose.
Perfect for beach vacations, lakside cottages and laid back mountain getaways.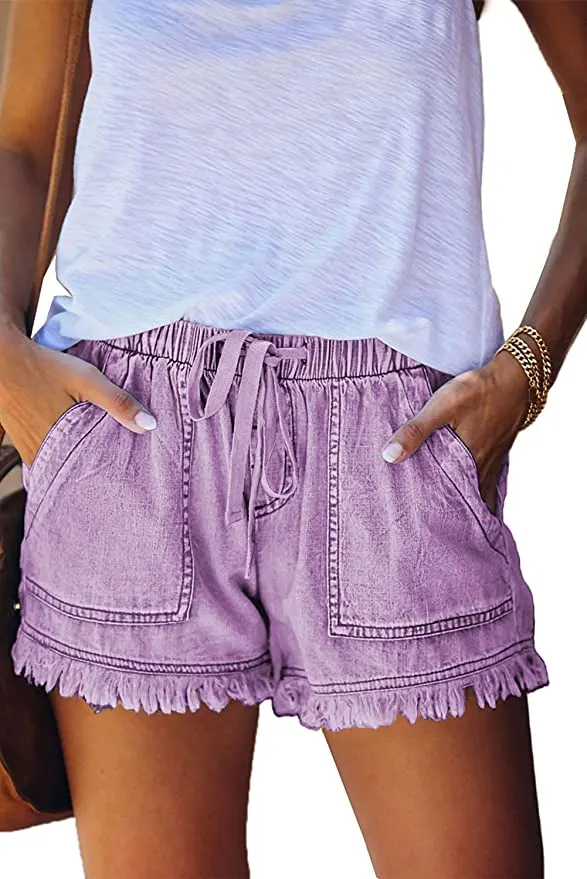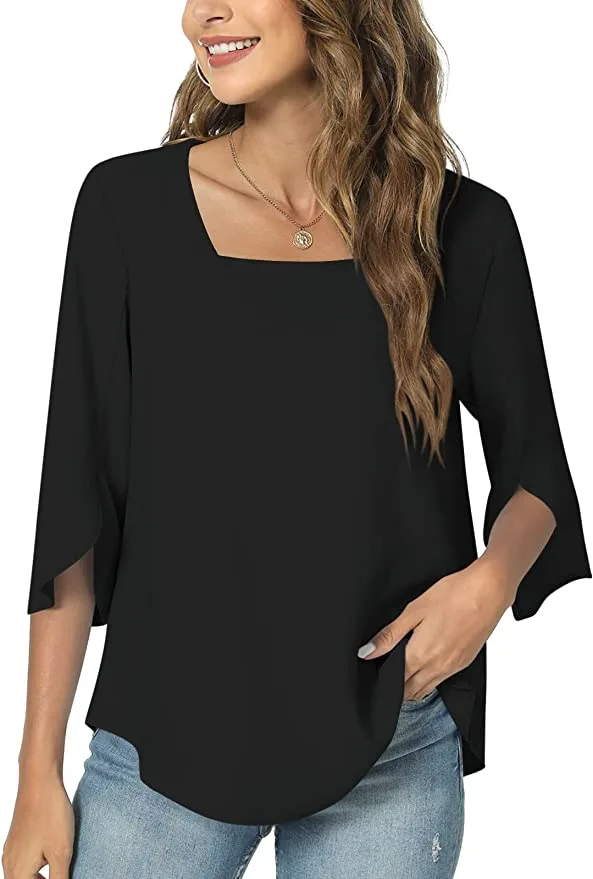 Better than A Basic T
My favorite travel shirt is a t-shirt but a little bit nicer. This tunic from Taohuadao.
It comes in a scoop, round or v-neck with draped short or three-quarter length sleeves in an assortment of colors and patterns.
The rounded bottom seam is made to look good untucked. And the chiffon material will keep you cool while keeping the sun off of you.
That blouse you wear everywhere
This v-neck blouse is a definite step up from a t-shirt with its loose ties, feminine ruffled sleeves and funky patterns.
But you can wear it tucked or untucked, with jeans, shorts, capris or a skirt. It's comfortable but always looks good.
It's the kind of top I would buy on a whim and wear all summer with everything.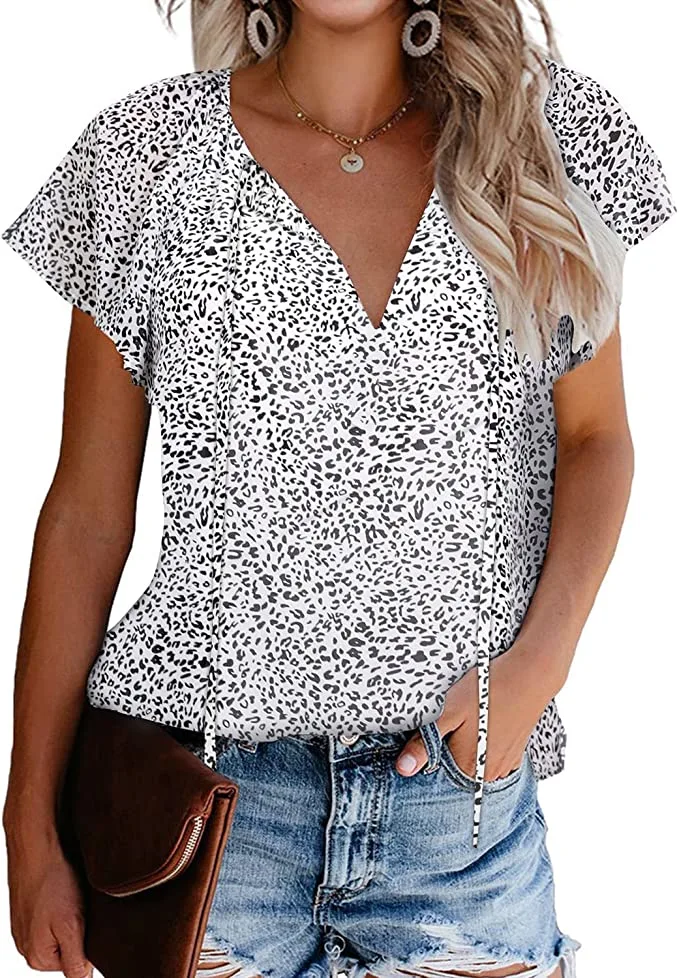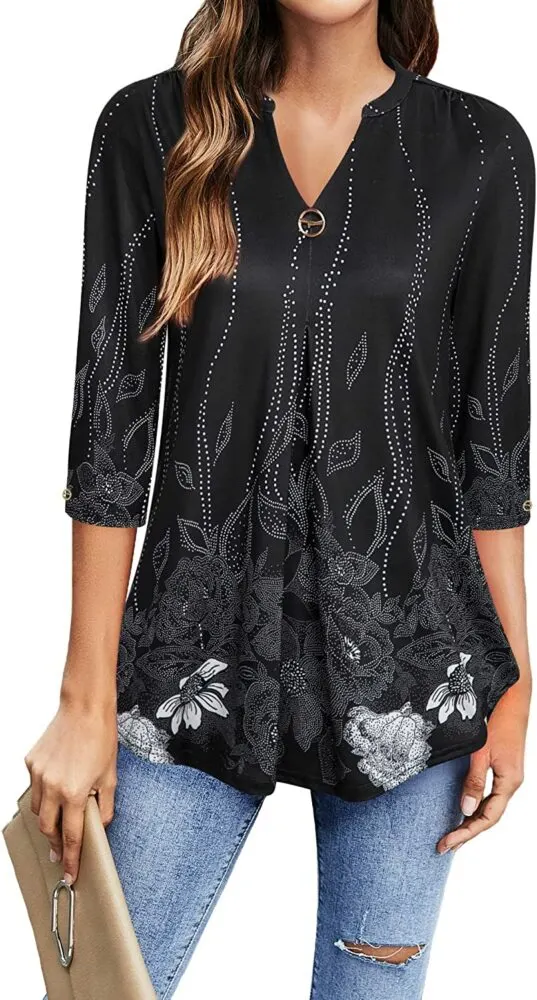 A Flattering Tunic Top
I completely see the appeal of Valolia's tunic top.
The taylored cut is flattering while still being loose and comfortable. Wear it with jeans, leggings and it's even short enough to work with straight-cut shorts.
It comes in two dozen colors and I'm tempted to just buy it in a few different colors at one go.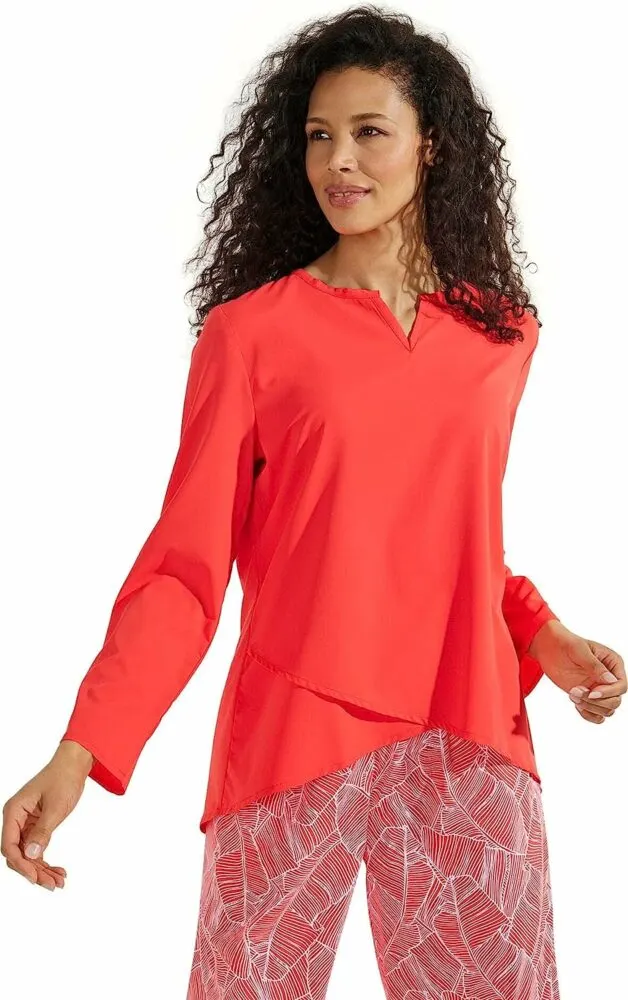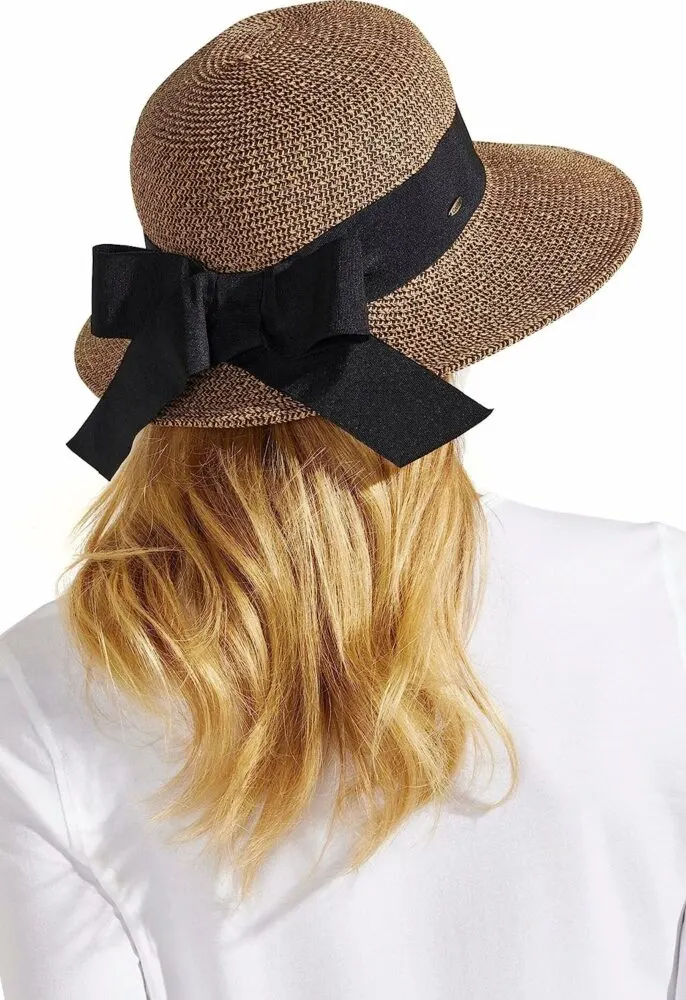 Essential Summer Accessort #1:
A Sunhat
Coolibar wins the day again with its womens sunhat.
It has a wide brim in the front, to shade your eyes and protect your nose from the sun.
But the brim is slim in the back, which keeps it from being unwieldy. The ribbon adds a bit of style so this hat can go from the beach to city streets with ease.
Try it in coffee (shown), navy, natural or red.
Essential Summer Accessory #2: Sunglasses
Pair it with a pair or original Ray Ban aviator sunglasses for women.
Wear a pair of Ray Bans for a week and you will never go back to $10 TJ Maxx shades.
These fit just right and really keep the sun out. (No sun coming in over the top of the frames, which has happened with every other pair of sunglasses I've owned)
Better still, they're scratch-resistant, light-weight, durable and classic. Plus. you can choose from a range of frame and lens colors.
Yes, they cost more than your Target shades but they'll carry you through summer vacation and beyond for a few years to come.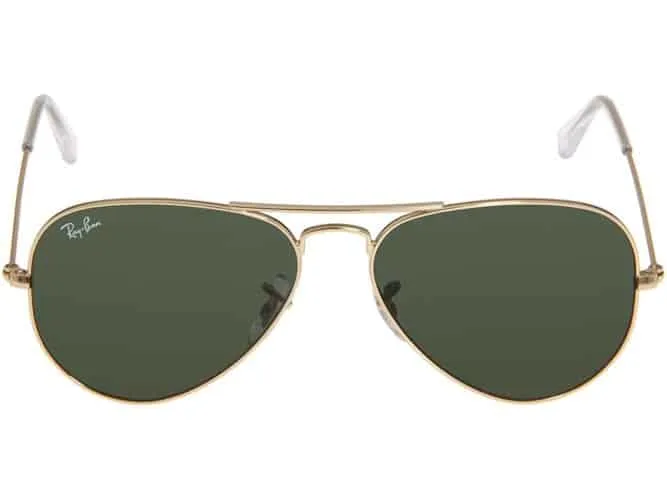 6 Really Handy Travel Accessories
Pin it for later!