Teen Traveler and I took a few days of her February school break to do some college campus tours in Boston.
We picked four colleges that have the kind of programs she wanted, but we didn't know much about them otherwise and went in with open minds.
She came away loving two and not liking the other two at all. But the things she liked and didn't like will help her to know what to look for and what to avoid as she continues her research.
These college tours are free and well worth your time. But any college tours more than a few hours from home involve paying for hotels, meals, gas and parking, plus taking time off from work. So you want to make the most of your time at each school and see as many schools as you reasonably can in the time you allow.
This is the second weekend of campus visits we've done — we took a quick trip down to Philadelphia in the fall. I have a good understanding now of how to manage a college-tour trip so that it's productive and not overwhelming or exhausting.
Here are my tips for planning a tour of college campus visits during high school. Further down there are also some tips specifically for visiting colleges around Boston, arguably the ultimate college town.
You might also want to read my Post on
Tops Things To Do in Boston With Teens (with hotel recommendations)
15 Tips To Make College Campus Tours Manageable & Worthwhile:
Planning Your College Campus Visits
1. Teen Traveler is only a high school sophomore and we might wind up repeating some of these tours in junior or senior year when she has a firm list of places she plans to apply to.
But visiting a half dozen colleges in nearby cities—big and small, urban and suburban, liberal arts and engineering schools— has shown her how different colleges and campuses can be, what different colleges have to offer in terms of extra-curriculars, claases, study abroad programs and the variety of dorm options. She's also learning what appeals to her, what to look for and what questions to ask as we visit other schools.
We'll probably check out a college or two in any city we visit over the next two years.
2. We saw four schools over two days and I think five over three days would probably be our absolute limit.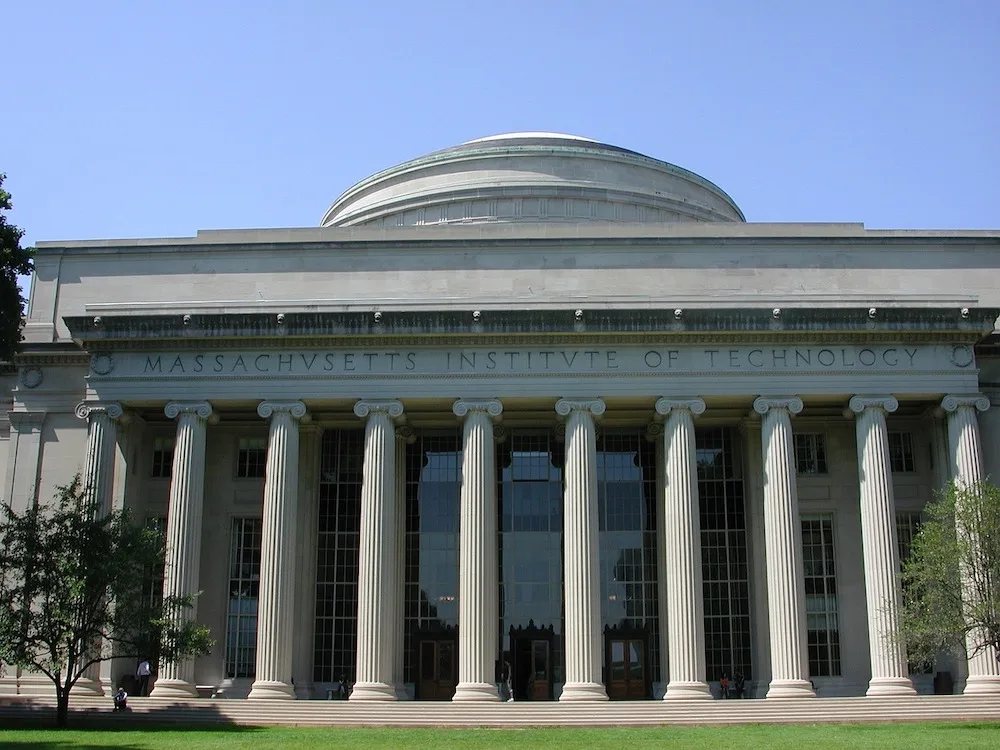 Going on in-person college tours means getting yourself to the campuses, maybe finding parking, and finding the right building by a set time. You start by listening to an information session that's 45 minutes or so. Then there is a student-led walking tour that can last an hour to 90 minutes. It's tiring.
And as distinct as the schools were, the presentations for prospective students have a lot of similar content and can begin to run together. Two colleges in one day issued the same caution against focusing your essay on your grandparents.

3. Some schools only give one guided campus tour a day, others did two, and one had a choice of more than a half dozen time slots, which influenced our scheduling. Plan on two hours at each school, more if there are specific things you want to check out or people you want to talk to outside of the tour.
Schedule one morning and one afternoon visit. And leave time to travel between them and sit down to lunch. Two hours is ideal, depending on how far apart they are.
4. I wish I had looked at a map before I started scheduling the tours we did because we could have cut down on some traveling by grouping them together better than I did.
5. Online information sessions and tours are not a replacement for a campus visit. But If you have a long list of potential campuses in one destination, they can help you weed out any where the programs available aren't a good fit or where they campus is not your style. And they can help you to know what questions you might want to ask on tours you choose to do.
6. Ask your school's college counselor if they can put you in touch with alumni from your high school who are attending the schools that are high on your list, especially if you can't book a tour, and even if you can. They aren't official ambassadors so you can ask blunter questions and get unfiltered answers.
While on the campus
7. Take the guided tours; the best time to visit is when classes are in session. If you've taken the time to drive to the college you want to see it properly. Walking around a campus on your own gives you a sense of the physical environment but that's it.
The tours are usually led by students. Hearing about their experiences, why they chose the school and what they like about it really influenced our impressions. One university had more diverse offerings and was more laid back than we expected. Another seemed great in the presentation by struck us as too big and anonymous once the guide began leading us around.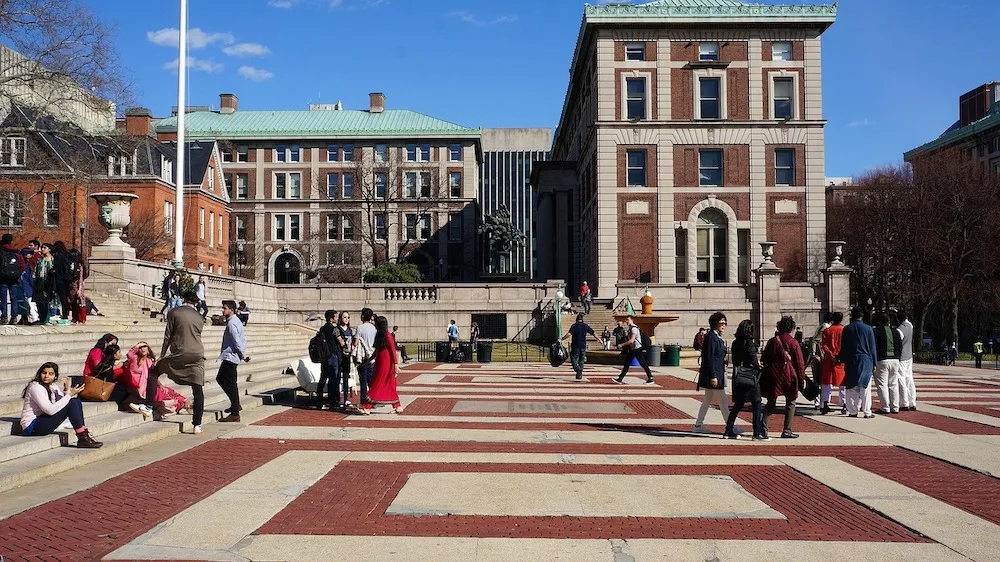 8. While on tour, look around: Are students walking between classes alone or in pairs and groups? Are they sitting on the quad? Are they eating in the dining halls alone? Do the dining halls look inviting? One school had a food court full of brand-name fast food chains and felt like an airport food court. Many teens would view this as a plus, but it turned me off from both a dietary and school-culture POV.
9. We paid attention to whether the faces we saw on campus seemed diverse and whether diverse kids were hanging out together. Teen Traveler noticed that lots of students on one campus were wearing school sweatshirts and almost no one was on another, which she interpreted as a measure of community and school spirit.
We also considered what the area around a campus was like. Is it safe? Is it lively? Where is the nearest grocery store, coffee spot and drug store?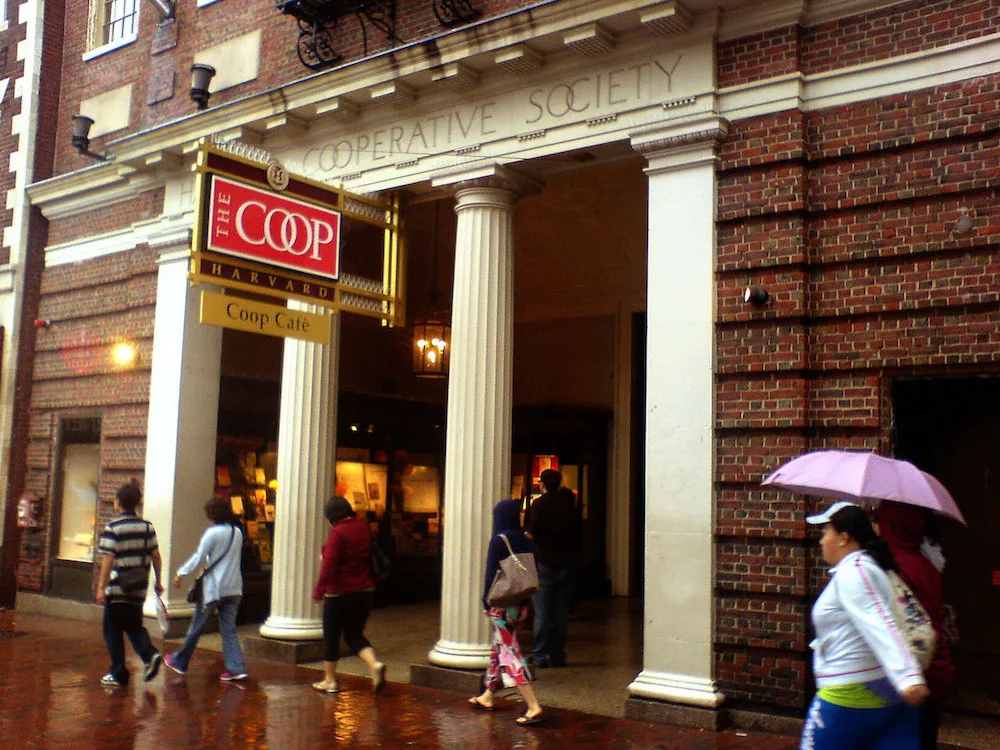 10. Ask the tour guides what students do and where they go on weekends. What are the best places to study? Do they live on or off campus? How's the food? Pay attention to whether they mention activities, roommates, campus traditions. Ask about internships and study abroad opportunities if they don't come up.
I also like to ask what they would change about the school if they could. It's rarely a deal breaker but is usually enlightening.
What To Do After the Campus Visits
11 After each campus visit I'd ask Teen Traveler what she liked and what she didn't, what she'd still want to know and if she could see herself on that campus. It helped to nail down her impressions and decide what she really thought of a place.
12. Take photos if you're allowed to. At the very least make notes after the tours (Google Sheets is ideal for this). This will help you keep track of details you might want to refer to when you're applying.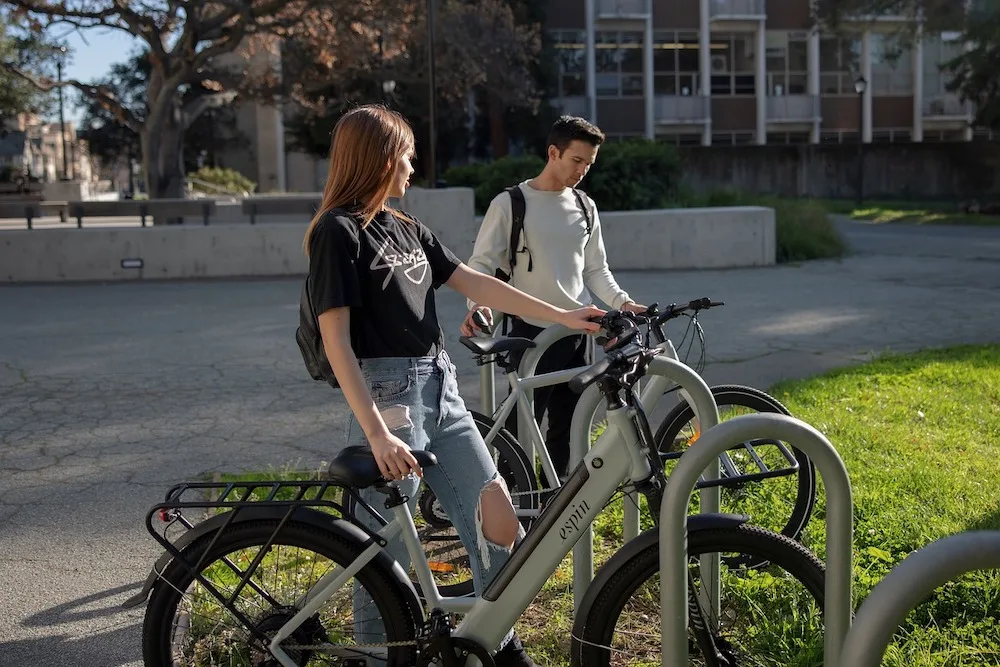 13. Reward yourselves! I made sure to book a nice dinner every night. Our feet and brains were tired and treating ourselves helped to reenergize us for the next day's tours.
14. There was never quite enough time for sightseeing when we were done for the day. I'd contemplated getting theater tickets for one of the nights we were there and was glad I didn't; we both would have fallen asleep during the play.
If you want to combine sightseeing with the campus tours keep it light. And plan a longer trip so you can keep to one college a day or bookend the college visits with the tourist stuff.
15. One thing we regretted was not booking a hotel with a pool. A swim (and ideally, a soak in a hot tub) would have been relaxing and perked us up before dinner, especially since we often had time to kill in the late afternoon. And we wished the hotel had a lounge where we could sit in the evening and play games.
3 Tips for Colleges Campus Tours in Boston and Cambridge, MA
1. Do You Drive or Take the Train?
We drove to Boston, but I parked the car in a garage and used the trains to get around while we were there.
For colleges in Boston or Cambridge proper it's very easy to take public transit. The stations where we got off the trains were always between 400 and 1,000 feet from where we had to sign in. And Boston has a flat-fair system. So we paid $2.40 apiece no matter how far we were going.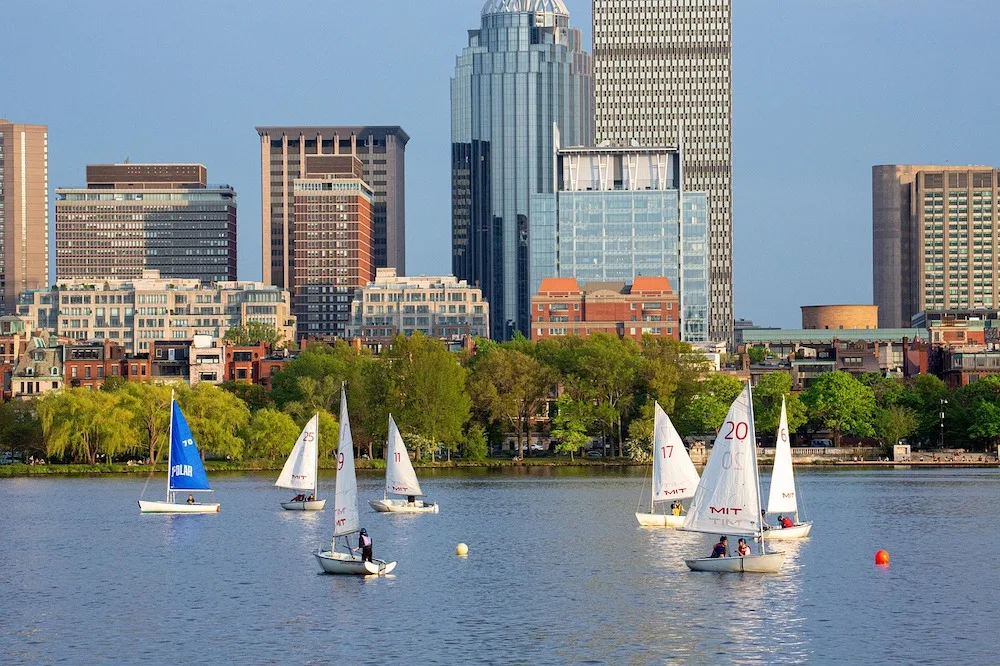 On the other hand, Boston and Cambridge have notoriously difficult street parking and cops who are famous for generously issuing tickets. Looking for legal street parking would have taken extra time and garage fees would have added up over the four schools. Moreover, campus parking wasn't always close to where we needed to be.
You'll want to drive to schools that are outside the city, like Brandeis University, of course. Tufts University has a multi-story parking garage below its visitors center, which makes driving there easy. (But taking the train was simple, too.)
2. Here are some tips for getting to specific campuses:
• We spent a lot of time transferring between the red line, which goes to Cambridge, and the green lines, which extend from the Fens and Back Bay areas across downtown to the North End or Fort Point, and beyond.
• A central hotel near either the red or green lines is ideal. The Copley Circle area or around Boston Common are both handy.
We stayed at Curio's Onyx Boston Downtown near Faneuil Hall. It was two stops to the Park Street station, where green and red lines meet. And we had plenty of good dinner options close by.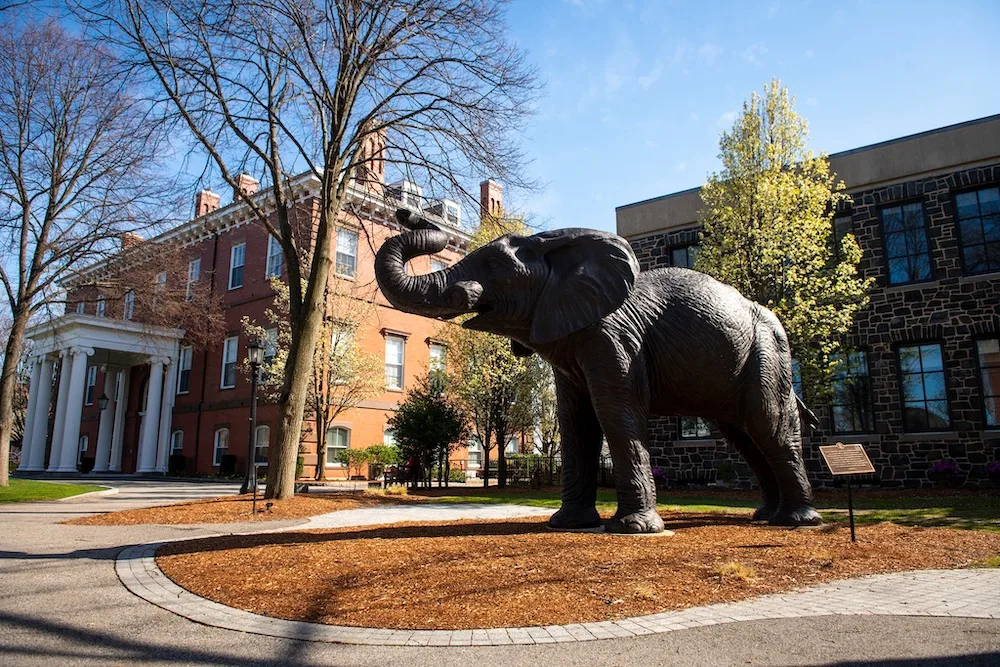 • Boston College and Boston University are on the B green line; BC is the last stop.
• Tufts University and Northeastern University are on opposite ends of the E green line. Our longest trip, between these two schools, took 45 minutes. As I say, nothing in Boston is far. Simmons University is on this line, too, a few stops past Northeastern and the Fine Arts Museum.
• Harvard and MIT are on the red line (direction: Alewife). Get off at Kendall Square for MIT's visitor center and Harvard Square for Harvard.
It's about a mile up Massachusetts Avenue from the Vassar Street side of MIT to Harvard square. If the weather is good and you have spare time, Massachusetts Avenue has shops and restaurants and makes for a fun walk.
3. How about lunch or a coffee Stop?
• The Cambridge schools have plenty of options nearby for lunch or an afternoon snack. Harvard Square has a bit more options in the immediate vicinity than Kendall does.
• Despite being urban campuses, Northeastern and BU didn't have as many options around the campuses as we expected.
• Tufts has a short street with cafés and pizza places about a five-minute walk from the visitors center. It was limited but we did find a Danish café with excellent European-style cakes and pastries and a campus café vibe. There's a bigger town center about a mile from campus.
•. We didn't ask if it was possible to pay cash in any of the student dining halls or food courts. If we had been able to it could have been a good opportunity to get a different perspective on the campus —while also sitting and eating.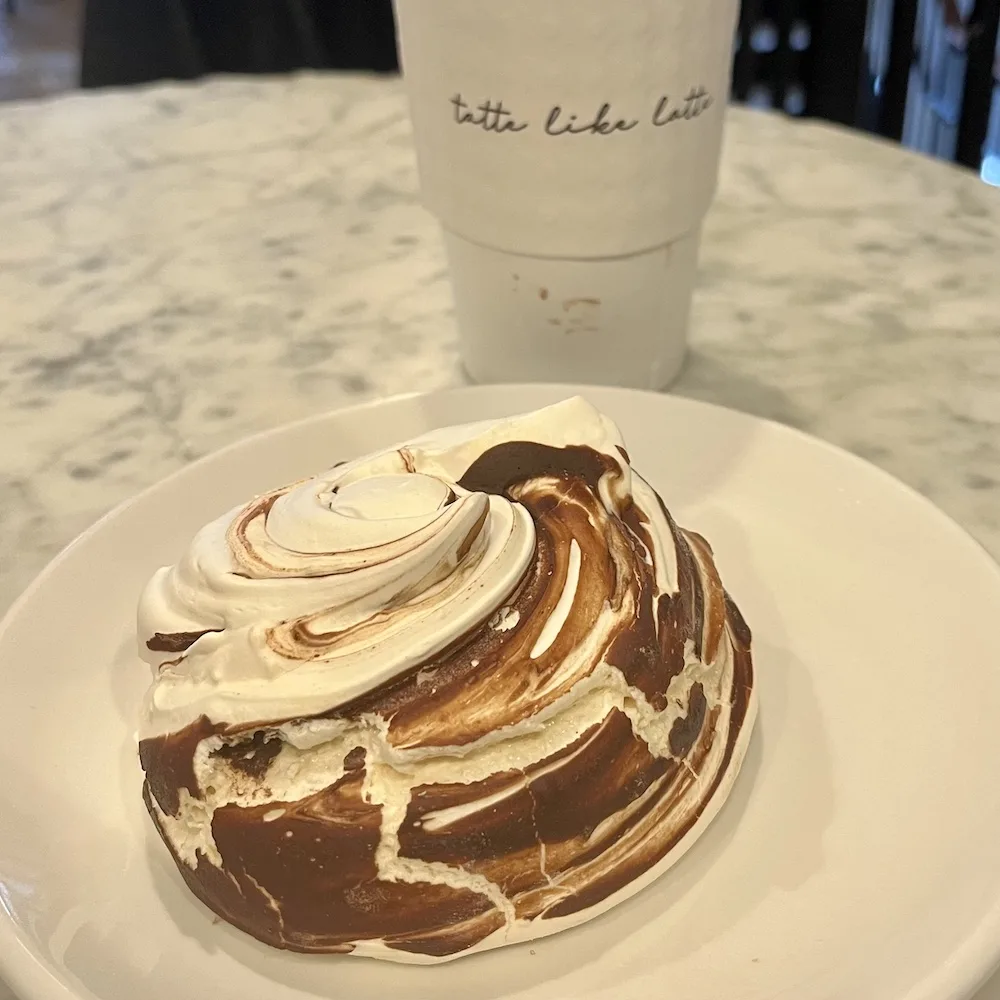 •.A few of the colleges have a café called Tatte nearby (it rhymes with Latté) and their ambience beats Starbucks' any day. They all have black-and-white subway tiles, marble café tables and a real coffee bar where the baristas make drinks, which make them feel European.
Their baked goods are as pretty as they are tasty and they have good hot cocoa and coffee drinks. They were handy when we had time to kill or wanted to relax a bit after a tour.
Boston Hotels
The Onyx was very convenient and the staff was extremely helpful. It has free breakfast that was perfect for a quick meal on your way out.
But it didn't have the style or amenities of other Curio hotels I've stayed in though; there was no restaurant or bar, for example. And the lounge looks much more inviting in the photos than it actually is.
Our room was compact. It was fine for two of us. If you have three people I would suggest a deluxe double room for the extra space. If you have four people and two are teenagers, consider booking two rooms.
On a few previous visits we've stayed at the Hilton Boston Back Bay. It feels newer and the rooms are bigger. I don't like the dinner options around it as much as around the Onyx. But it has a pool, has both a Tatte and Flour Café & Bakery nearby for breakfast and would be even more convenient for seeing colleges.
Pin it for later!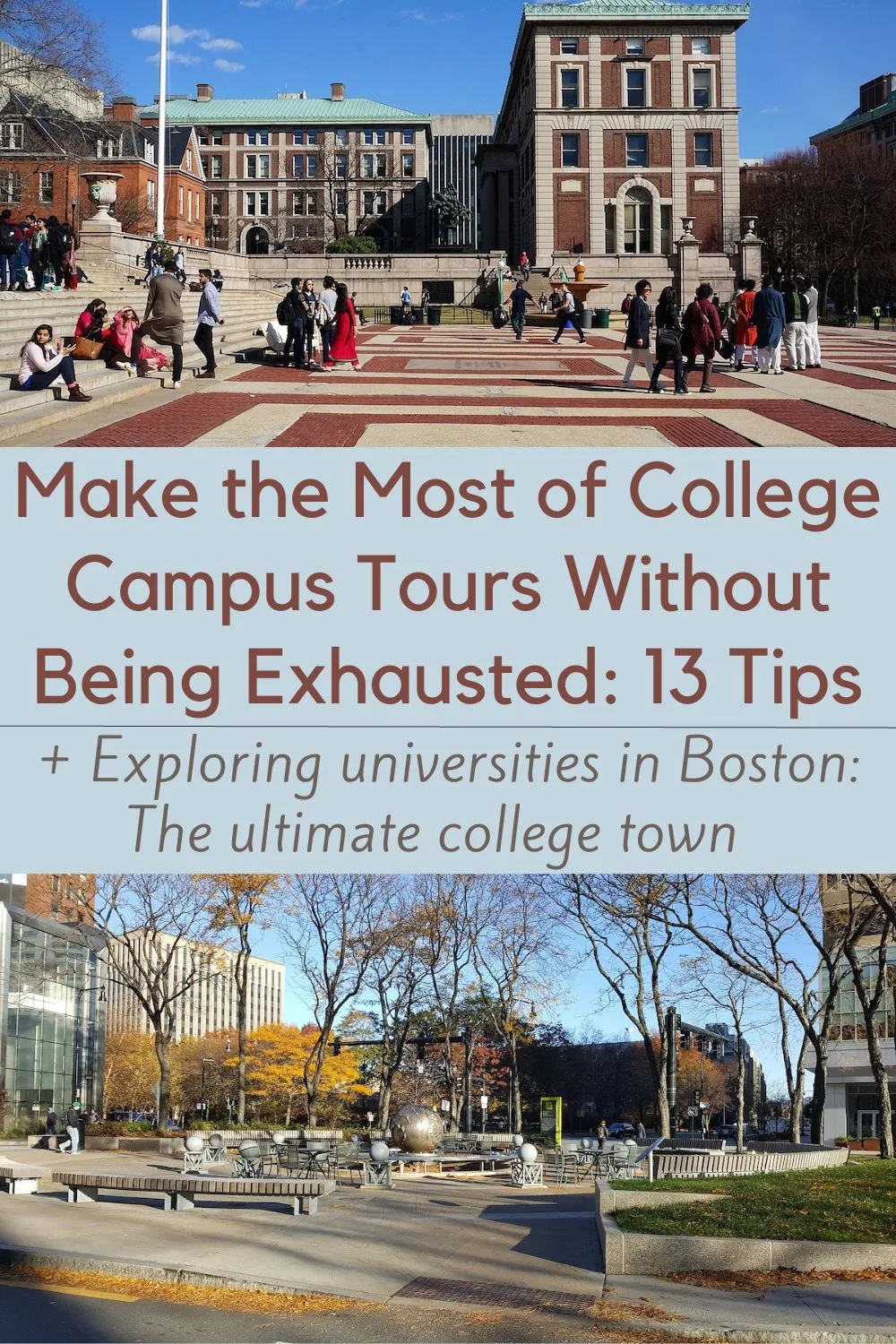 Tatte photo by FamiliesGo!© Bicycles and Columbia quad (Pixabay). MIT, Tufts, Charles River, Harvard Co-op (CC).