We've been to Mexico's Mayan Riviera a few times and with Tiny Traveler at Different Ages. We've seen a lot of the major tourist attractions, So on our Norwegian Getaway Western Caribbean cruise, we expected our stops in Cozumel and Costa Maya to be beach days.
Indeed, these two ports days were largely were about relaxing for our family, not sightseeing.
I liked both ports in very different ways. To be honest, I think it helped that I didn't have the curiosity and high expectations around them that I did for our stops in Roatan and Belize.
Tween Traveler and Rich liked Cozumel better and actually headed back to the cruise ship early in Costa Maya. The fact that they didn't feel the need to make the most of every minute on land, which we normally do, speaks to the port's shortcomings.
Here is our guide to these two Mexico cruise ports of call.
Costa Maya and Cozumel Cruise Stops:
Tops Things Do On Shore With A Tween
1 Port Day in Costa Maya
As we were pulling in to the Costa Maya, it looked like they built a cruise ship port in the middle of the Yucatan jungle. And that's exactly what it is. Popular Riviera Maya destinations like Sian Ka'an Bioreserve, the ruins at Tulum or lively Playa del Carmen are all three or four hours away.
It's yet another destination where, if you want to get out of the port, you need to book an excursion, either through your cruise ship or at one of the tour companies in the port.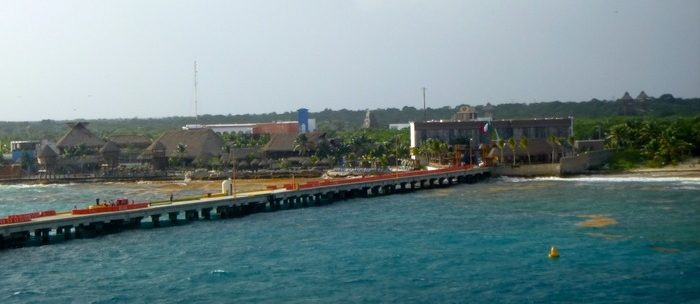 What's In The Port
This was my favorite port area or the four we visited. It was a good size, it was lively and it had fun things to do.
The best thing about the port is Mayan Healing Ritual spa. The prices are fantastic and the service is even better. I asked for a foot and leg massage, which was expertly done and whisked away my plantar fasciitis. I was at an upstairs table where I could hear the ocean, birds and music in the distance.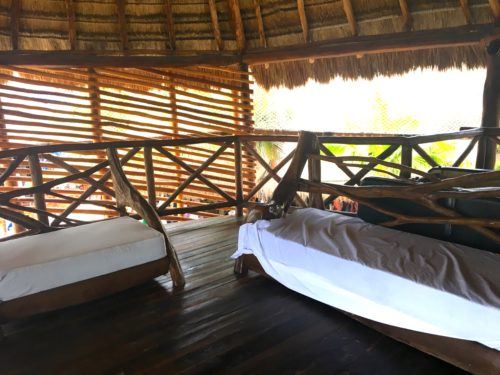 It was like getting a massage in a jungle tree house. The whole experience was relaxing and I wished afterward that I'd opted for a full-body massage. If I ever go back, this is where I will spend the whole day.
You can book an appointment ahead, but I had no problem walking in, and it's good to see the menu of options.
There is a large, free pool in the middle of the port and free beach chairs, where you can hang out for the day, and many people do. there are a couple of cute fountains for little kids to splash in, too.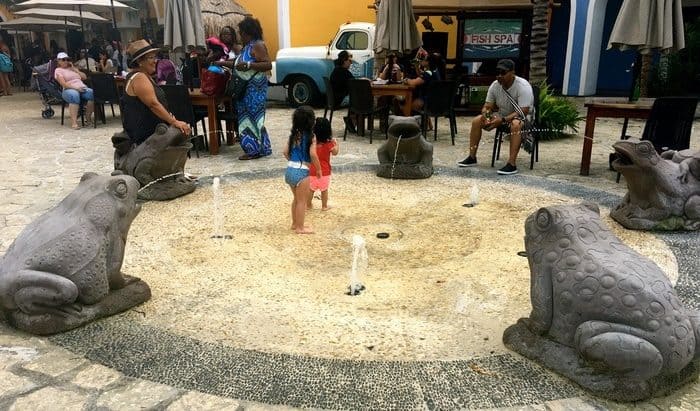 A Nearby Beach
If you want to go to the beach you can catch a shuttle or taxi for a few dollars to nearby Mahahual, a once sleepy fishing village that's now in the business of catering to cruise ship passengers.
It's not my kind of beach experience. A paved boardwalk runs the length of the beach, with souvenir stands and restaurants on one side. On the other side the restaurants have beachside bars and lounge chairs going all the way down to the water.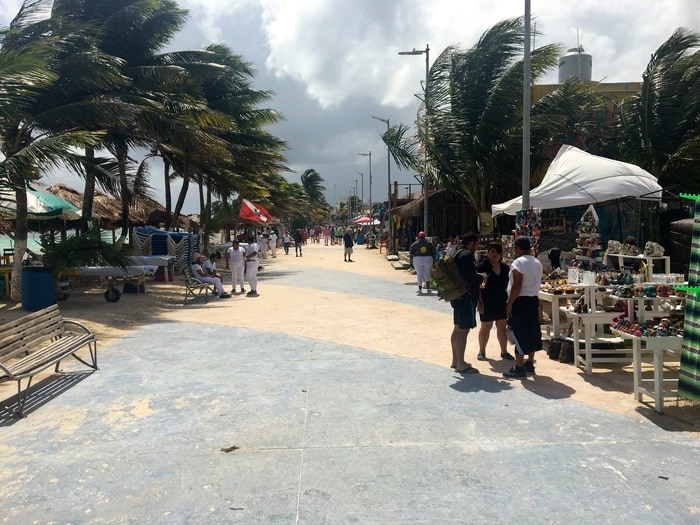 The sea is clear blue but piles of sargassum seaweed along the water's edge made swimming unappealing. Between the chairs and the seaweed, walking along the shore was impossible.
(I learned afterward that seaweed overload is a problem all along the Yucatan. The local government and tourism authorities are working very hard to find a solution.)
We ate lunch, walked the length of the beach and did some souvenir shopping. Since the swimming didn't seem worth the price of renting a beach chair, we headed back to the port.
Where To Eat Lunch
A lot of the Mahahual restaurants have colorful beach themes, loud music and touts on the boardwalk trying to get you to come in. They offer a mix of Mexican and American food.
We walked to the far end of the boardwalk and found the low-key Jaime's café with plastic patio furniture, swings instead of bar stools, no music and no touts. We decided that this was where we would find good food.
We did well. Tween Traveler got a plate full of garlicky shrimp, rice and tortillas.
Rich and I shared fresh guacamole and chips and a plate of fish and shrimp tacos. The food, two beers and a Coke came at around $30.
Back at the port, you'll find fresh juices, made-to-order tacos, local seafood and larger Mexican dishes, all at pretty reasonable prices. There are a few bars, too, including a swim-up bar in the pool.
A cafe sells Mexican coffee drinks and a panaderia sells sugary fried churros and conches, sweet glazed bread that's spiraled like a shell. We popped in to the bakery for samples and bought some goats-milk caramel and spicy tamarind candy to take back to the ship.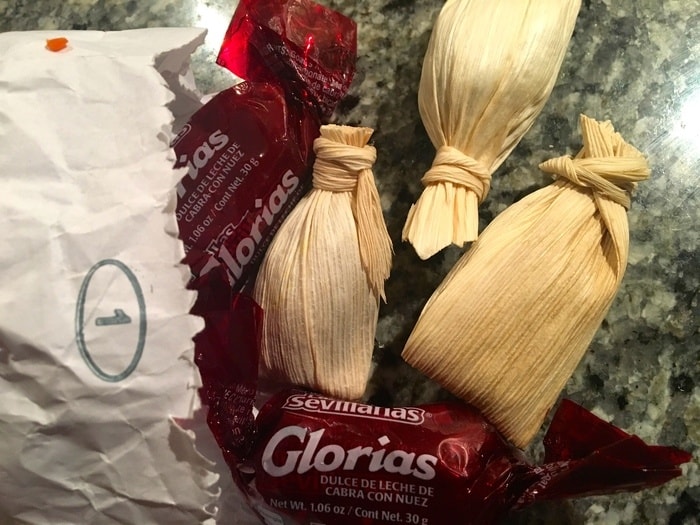 Shopping
The souvenir stalls at the port are your typical Mexican tchotchkes. Prices seemed fair and are probably fixed (but it never hurts to ask). There are high-end jewelry stores, too but I don't think they're selling Mexican jewelry, which is lovely when you find the high-quality stuff.
There are opportunities to sample (and buy) both tequila and very good local artisanal chocolate.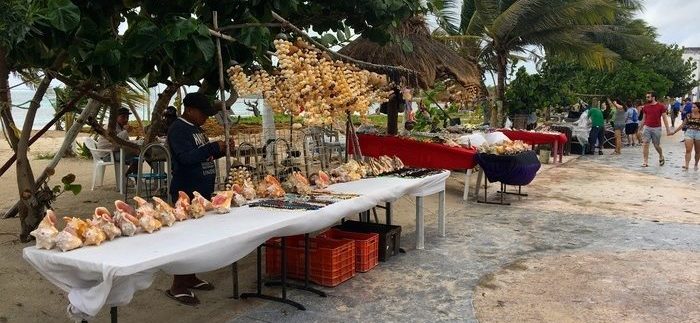 In Mahahual, the stalls sell some of the same tchotchkes but there's more inexpensive (not real silver) jewelry and some hand-crafted items and large conch shells. Tween Traveler found some cute turtle earrings that were in her budget.
Here you definitely bargain. The seller quoted us $15 for the earrings but when Tween Traveler started to walk away and she quickly agreed to $10.
Excursion Options:
A popular excursion takes you to the Chacchoben Mayan ruins about an hour away, followed by lunch and swimming in a freshwater lagoon.
The ruins are more recently discovered and less excavated than Tulum or Coba, but probably less crowded as well.
There is also the Maya: Lost Mayan Kingdom water park adjacent to the port with ziplines, water slides, swimming pools and a lazy river. You can book an "excursion" through the ship, but I don't see an advantage to doing this over just booking on your own.
There are also glass-bottom kayak and snorkeling excursions. If you book one either on your own or through the ship, make sure they take you to the large off-shore reef. Some packages are off-the-beach snorkeling, which is handy with very small children but won't be nearly as good.
---
Plan This Western Caribbean Cruise Vacation
Find: the lowest rates for this itinerary on cruisedirect.
Print: our Cruise packing list.
Read: Our experience on the NCL Getaway.
Read: 1 Day in Roatan
Read: 1 Day on NCL's private island off of Belize.
Bookmark: 10 Questions to Ask Before Booking A Cruise.
---
1 Port Day in Cozumel
I had always heard of Cozumel described as Cancun's low-key sister. So I was surprised at how developed it is, at least where we pulled in to port.
That said, we liked Cozumel because it's a real destination, not a private island or isolated port, and it was easy to do things on our own.
What's In The Port
There are a few cruise terminals in San Miguel, so make sure you know which one you're returning to. The NCL Getaway pulled in to a side port, not the main cruise-ship terminal when we were there.
We arrived in a port that was a fairly non-descript mall. But it has two information and booking desks, which seem to be official Cozumel tourism desks. We stopped by to ask for information about taxis and for a nearby beach where we could snorkel near the shore and that would be quiet; not a party place.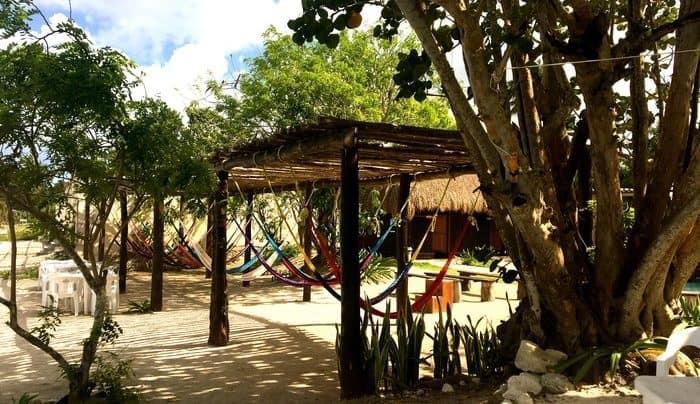 A Nearby Beach
Because of time and logistical limits we did the easy thing and opted for Playa Uvas, a beach club about 15 minutes from the port. For $15 per person we had chairs and umbrellas, hammocks, showers and changing rooms (in good condition), a small pool, snorkel gear, kayaks and one cocktail, beer or soft drink apiece.
There was a craggy line coral and rocks between the sand and water, so it wouldn't have been ideal for splashing in the shallows with a toddler. But because of the rocks and coral the snorkeling was as good as promised.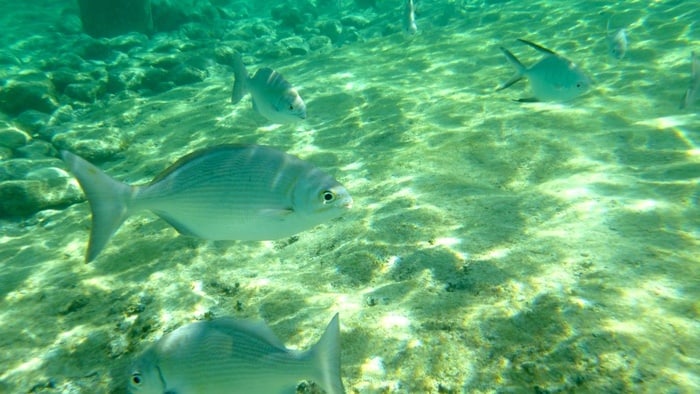 Tween Traveler isn't keen on snorkeling but she swam near shore with her goggles and saw quite a bit. Rich and I had our own masks and borrowed flippers so we could explore further out and around. We saw a lot of fish, and a staff member in the water pointed out a baby ray and a puffer fish hiding in the rocks.
You could rent glass-bottom kayaks for an additional fee, which we didn't do, but they looked cool. The water was clear enough that we could see some fish over the side of our sit-on-top kayaks.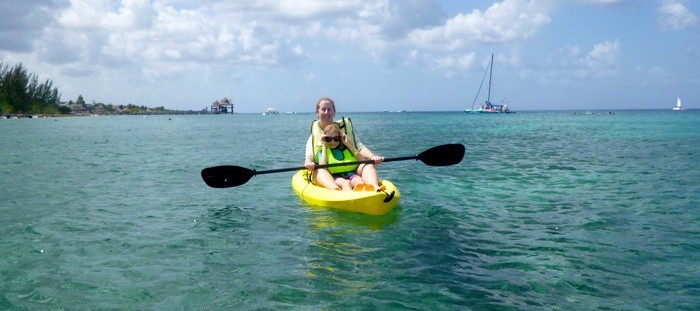 The beach was quiet when we arrived, but around lunchtime excursion groups started to show up for snorkeling. Of course all their splashing and noise scared the nearest fish away, so early morning or late afternoon is the best time to hang out there. We were beginning to feel a bit baked anyway, so we decided to take a taxi to the mercado municipal for lunch.
Round trip taxi was about $30, bringing the whole excursion to less than $80.
Where To Eat Lunch
Tween Traveler had a second breakfast of rice and refried black beans at the beach and declared them the best beans she's ever had. I think if we'd stayed for lunch the food would have been predictable but fine and reasonably priced.
The municipal market wasn't as busy on a weekday afternoon as I imagine it in in the morning and on weekends. There were a few restaurants inside with counters and tables nearby. Some are cash only and not expensive.
We walked around the outside just to explore a bit and found El Chino Marinero, which looked like a diner and served good seafood at local prices.
Tween traveler had fried shrimp that were seasoned but not spicy with rice and tortillas. Rich and I had shared a huge ceviche, fried fish taco and chile relleno, all topped with housemade salsas. it was all freshly made and really good.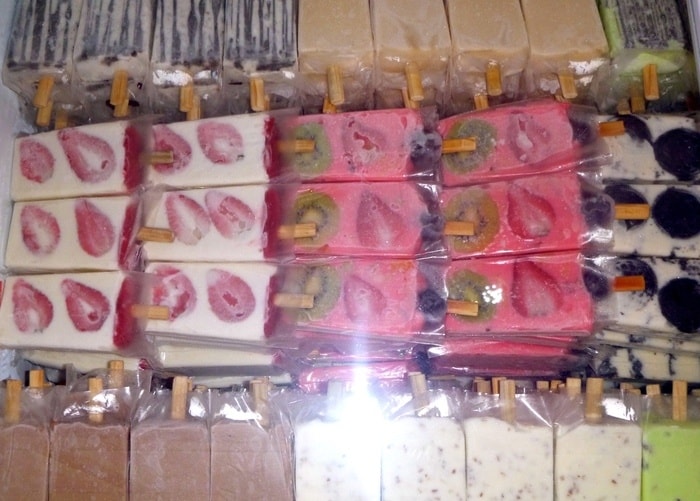 For dessert we went to a paleteria across from the market that was fantastic.
Their homemade ice pops (paletas) and ice creams combined tropical fruit, cream and sugar and had chunks of strawberries, guava and oreos frozen into the pops. Flavors included strawberry, guava, guanabana and elote (grilled corn).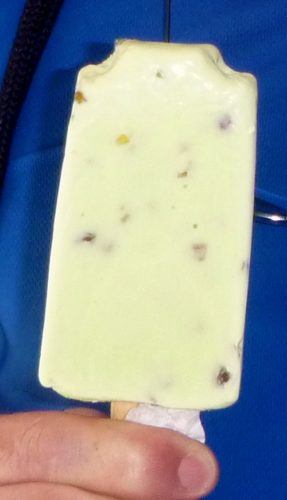 My cajeta paleta had ribbon of rich goats milk caramel running through vanilla ice cream and a square of soft caramel in the middle. Rich's pistachio ice pop had bits of nuts mixed in.
Tween Traveler, afraid a pop would melt down her arm before she could finish it, opted for bright blue and purple cotton-candy ice cream. Not my favorite flavor, but it was real, full-fat ice cream.
The Zocalo is at the center of a large group of pedestrian streets not far from the ship terminal. You can find hamburgers, coffee, pizza, sports bars, party bars (yes, there's a Señor Frogs), and even some Mexican food.
Shopping
The souvenir shops around the Zocalo had more variety of products and a wider range of quality than in the Costa Maya.
You can probably find good Mexican silver if you look hard, but there are a lot of knock-offs, too. Real silver always has a number inscribed somewhere. But an easier indicator is price: With silver and vanilla, if it's inexpensive, it's fake.
We bought some small, colorful Day of the Dead skulls to hang on our Christmas tree.
I spotted a day spa and a pharmacy. We hoped to find a supermarket but didn't come across one.
The shopping at the port seemed pretty generic. Unless you really need a lucha libre mask you can skip it.
Excursion Options
NCL offers a plethora of excursions from this port. You can SCUBA dive, combine any number of land and water activities with snorkeling, have them deliver you to a beach for the day or go to the main land to visit ruins, cenotes or one of the eco parks.
I would use the ship for any mainland ventures to make sure you're back on time. Otherwise, it's easy to book local excursions ahead of time or in the port.
After the beach, lunch, ice pops and some shopping we walked back to the ship relaxed and feeling like for once, we'd made the most of our time in port.
Pin it for later!