What will next year's family vacation be for you? Another week at the beach? A first trip to Disney? Heading home to the family? How about something more exotic?
Family vacations can–and should–be about experiencing new things with your kids and having adventures together.
Even if you don't have the trip of a lifetime coming up, it can be fun to talk about dream about the destinations and activities that would be on each family member's wish list for a future vacation. Maybe there's one that all of you are willing to save up for!
Here are 15 truly inspiring destinations and activities to give you some ideas. We start far away in Australia, go around the world, and work out way back the to U.S.
Which ones would top your family's list of vacation ideas?
15 Amazing Destinations To Add To Your Family Vacation Wish List
Australia Ideas
1. Swim in a Pink Lake, Western Australia
Australia has not one, but two algae-rich pink lakes.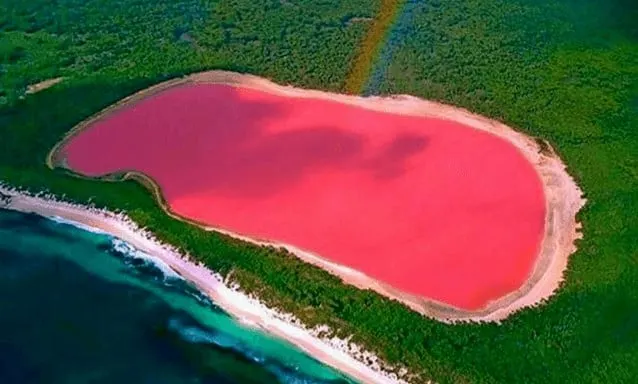 Hillier Lake is beautiful, serene and calming, surrounded by lush green vegetation with the ocean nearby. It's also pink! Tourists come from near and far to float and bob in this salt lake, located on Middle Island, off the country's soutwest coast.
Bubble-gum pink Hutt Lake sits amid more rugged western landscape and contrasts deeply with the blue-green ocean nearby. The best way to appreciate this is via a scenic flight over the lake.
The secret? A special algae makes the water pink, even in a container.
Read more: Visit Senegal's pink lake, too
Africa Ideas
2. Breakfast with Giraffes, Kenya
Giraffes are stunning creatures, not only because of their long legs and protruding necks, but because they're gentle and surprisingly graceful mammals.
In Kenya, you can practically have breakfast with them as they stick their necks through the windows of the Manor House (top). It makes for an utterly unique and fascinating experience– and an epic photo!
Your kids will make an intimate connection with these animals, even as they try to steal your breakfast.
Tip: Check with the U.S. State Department's Kenya brief before traveling here with kids, though.
Read more: What to expect on a safari.
3. Trekking with Gorillas, Uganda
There are only 800 mountain gorillas left in the world. They're rare and endangered due to poaching.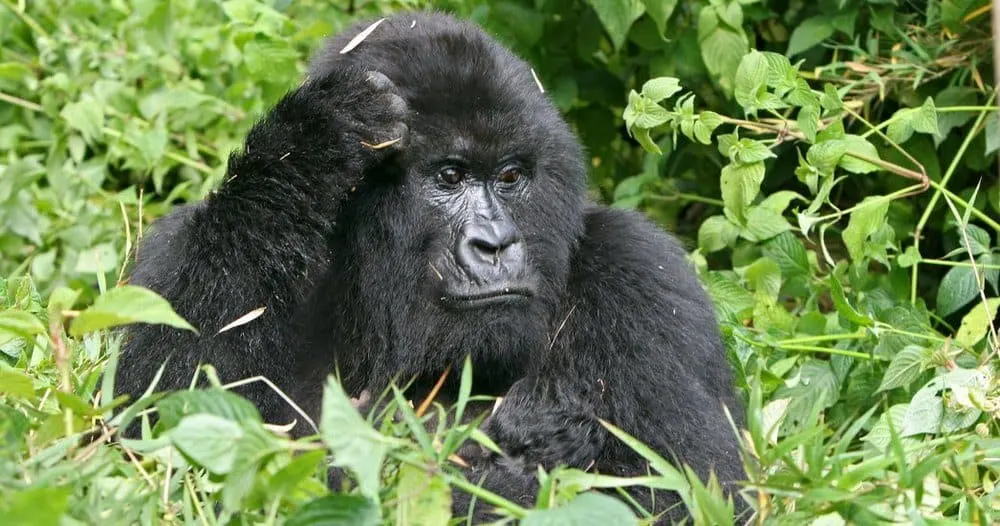 You and your kids can observe them and learn on how to protect them on a spectacular walking adventure with the Gorillas in Uganda.
Asia Ideas
4. See the Cherry Blossoms in Kyoto, Japan
The beautiful cherry blossom flowers cover Japan in spring turning places like Kyoto into a pink fairyland The cherry-blossoms are deeply symbolic to the Japanese, representing the beauty of life and new beginnings of spring.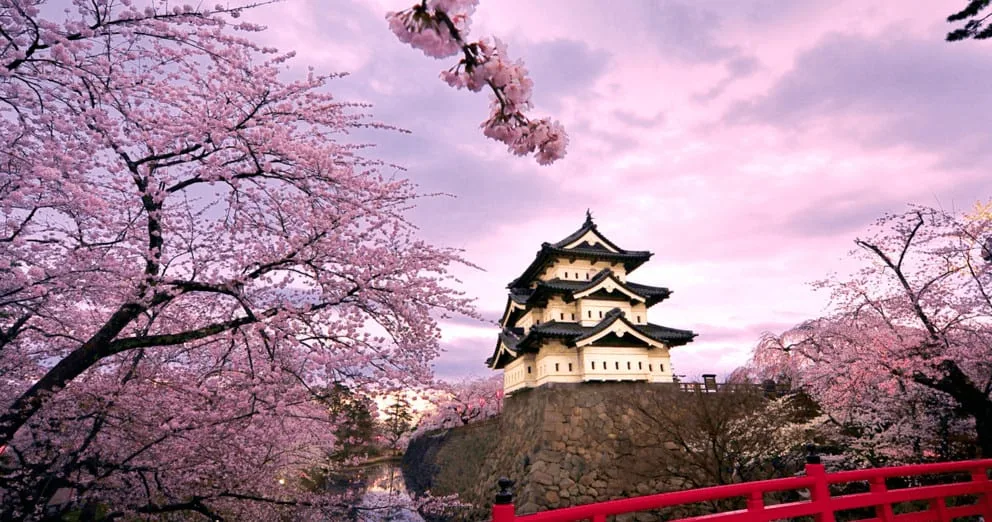 The lessons of cherry blossoms: Life is beautiful, fragile and short lived, so slow down once in a while to look around and enjoy it.
Read more:
• What to do with kids in Kyoto
• 5 Small Japanese Cities to Visit With Kids
5. Visit Hindu Temples, the Indian Himalayas
The Himalayas are vast, straddling 1,500 miles across India, Pakistan, China, Bhutan and Nepal.
The Indian Himalayas hide a series of remote and startling Hindu Temples, open to anyone willing to make the trek to the roof of the world.
6. Walk on Diamond Beach, the Maldives
Firstly, the Maldives are absolutely exquisite, the definition of paradise, with crystal clear waters, pristine beaches and charming boutique hotels.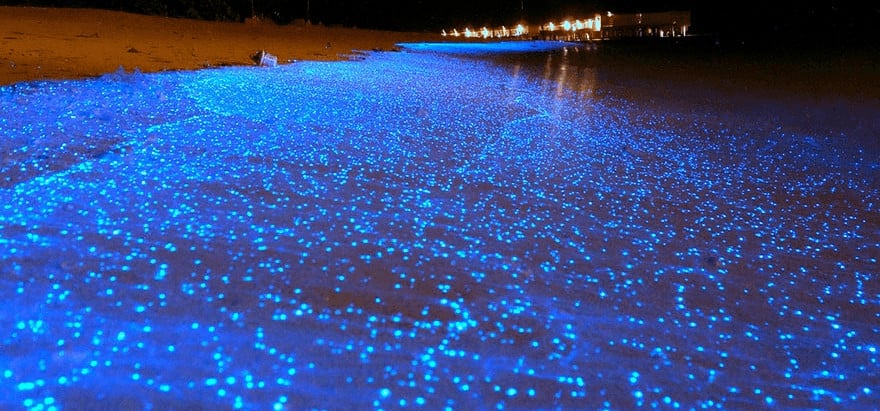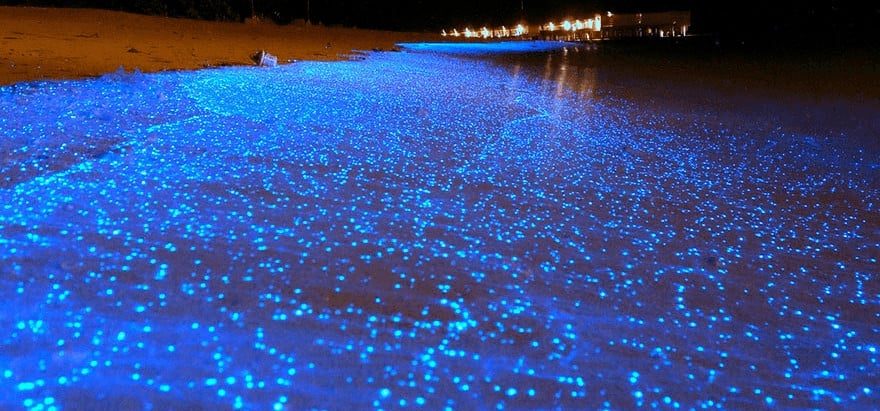 But the most impressive is Diamond beach, where the water glistens at night with bioluminescent plankton. It can look as though it has thousand of diamonds floating ont eh surface.
Your kids will think it's magic but you can tell them it's something even better: Nature!
Europe Ideas
7. Hot Air Ballooning, Turkey
Picture hundreds of multi-coloured hot air balloons floating in the sky above an enchanting town built into solid rock.
It sounds outer-worldly, but you can experience this magnificent sight in Cappadocia, central Turkey.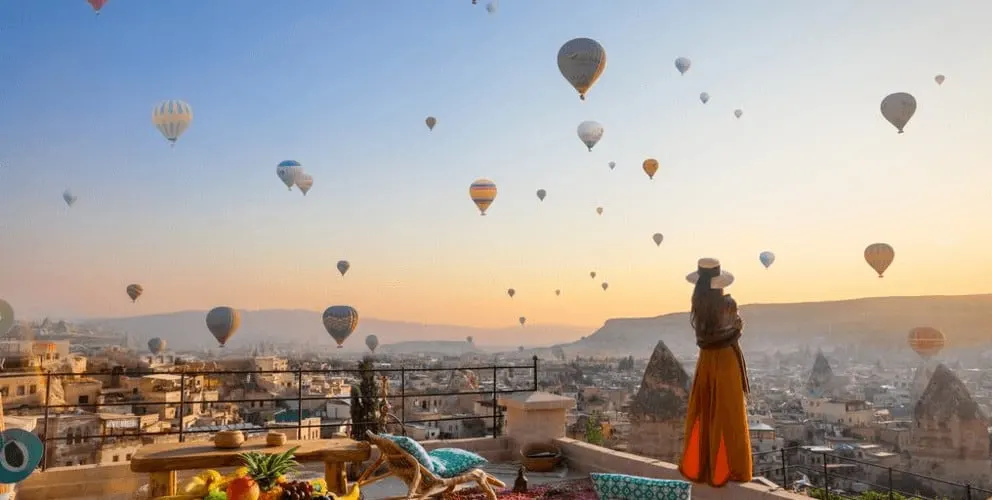 The prettiest times of the day are sunrise and sunset.
Hot air ballooning is nothing like other means of flying; even people exceptionally afraid of heights enjoy it.
But if you prefer to stay earthbound you can enjoy a rooftop picnic that allows you to look up at the balloons and down at the town.
8. Husky Sledding, Finland
If your family doesn't mind the (very, very) cold, husky sledding can provide an extraordinary ride through a breathtaking winter wonderland.
What better way to see the snow-filled Finnish country side than being pulled on a sled! These dogs love he cold and love to run.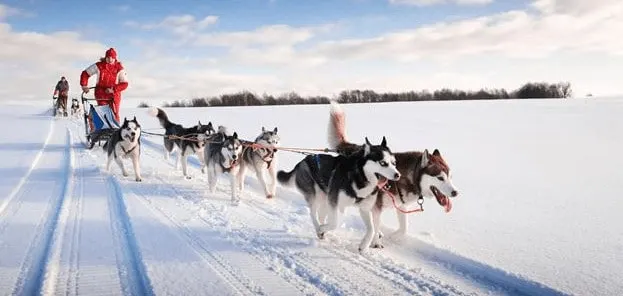 The sledding happens in Lapland—just above the Arctic Circle— from January to May.
Plan ahead:
Choose the warmest clothes from our top parent recommendations
• Download our winter vacation packing list
9. Witnessing the Northern Lights, from an Igloo, Finland
Finland is the only country to appear twice on the list.
After your sledding, maybe you'll be lucky enough to experience the Northern Lights, a natural phenomenon of greens, blues, pinks and reds dancing in the sky with an electric glow.
The best time to see them is in winter, also the best time for sledding.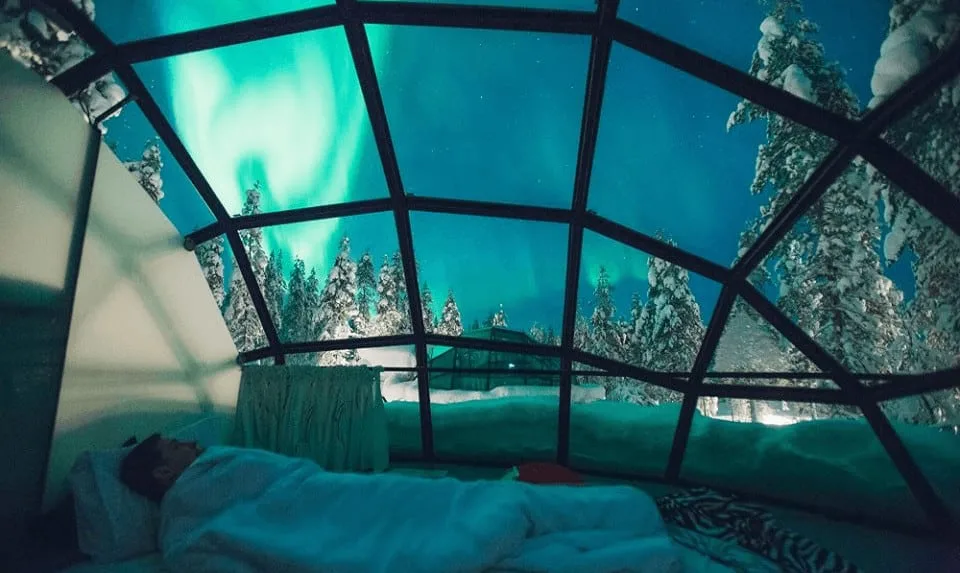 And one of the coolest ways to do it is by staying in a glass igloo.
You and your kids can cuddle in bed while staring up at the colourful swirls in the sky. Pure perfection!
If you asked me which of these 15 spots are top of my bucket list, I'd say this one. Absolutely!
10. Blue Lagoon, Iceland
Iceland is one of the most breathtaking places in the world, filled with waterfalls, glaciers, mountain ranges and natural warm-water lagoons.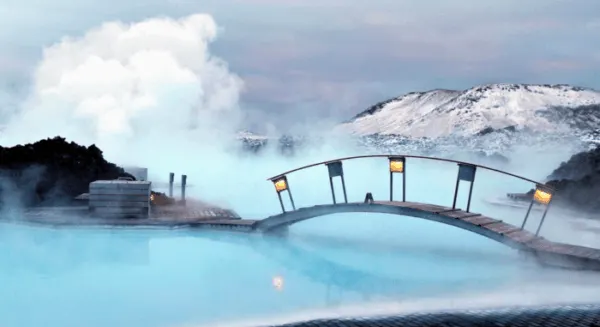 The most famous of its geothermal spas, the blue lagoon is also the biggest. There is room for young and old in this pool that's surrounded by eerie volcanic landscape.
Tip: It's close to Keflavik airport. So the next time you fly IcelandAir schedule a few-hours layover to work out those airplane kinks.
Read more: Plan a Babymoon in Iceland.
11. Visit StoneHenge in the U.K.
Mysterious Stonehenge often tops of the lists of history enthusiasts. The prehistoric monument dates back to 3100 BC and we still have not unlocked most of its secrets.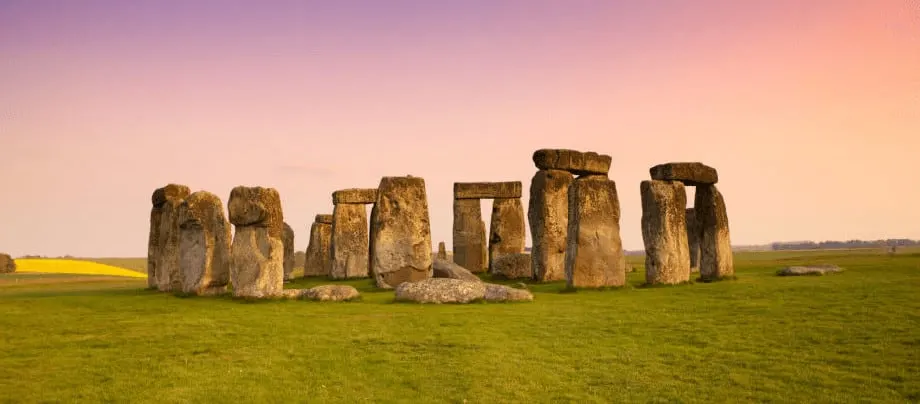 Visit on a day trip from London to decide how you think it got there and what it was for.
Bring a zoom lens and don't plan to get up close with the stones; ropes now keep tourists at a safe distance from the stones.
Read more: 20 Things to Do in London With Every Age Kid
12. Kayak through the grottos of croatia
Croatia is full of hidden gems, which is why it's fast the rise as a popular European destination. One experience that stands out even here is kayaking through the underground turquoise waters of the Blue Grotto.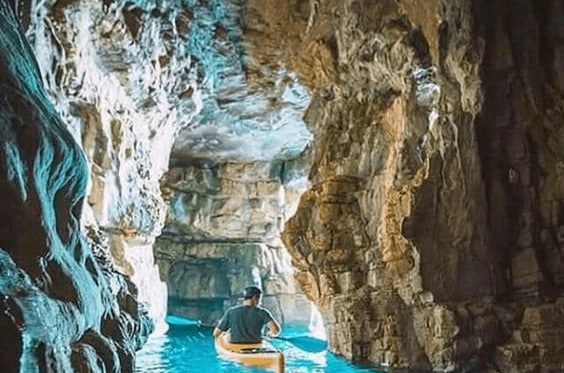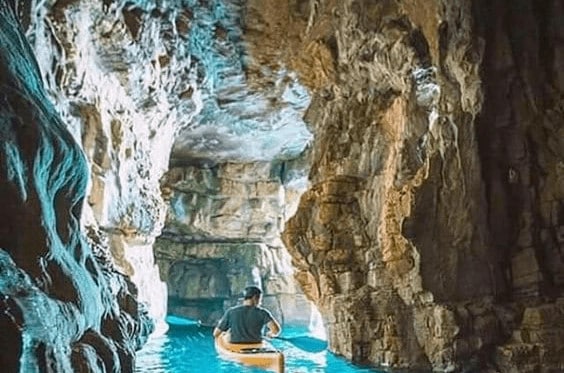 It's an unique and captivating journey that you won't easily find anywhere else in the world!
Best dress in water-resistant layers, it can be chilly down there.
South America Ideas
13. Experience the Rio Carnival in Brazil
Carnival in Rio De Janeiro is the biggest and most popular pre-Lenten celebration in the world.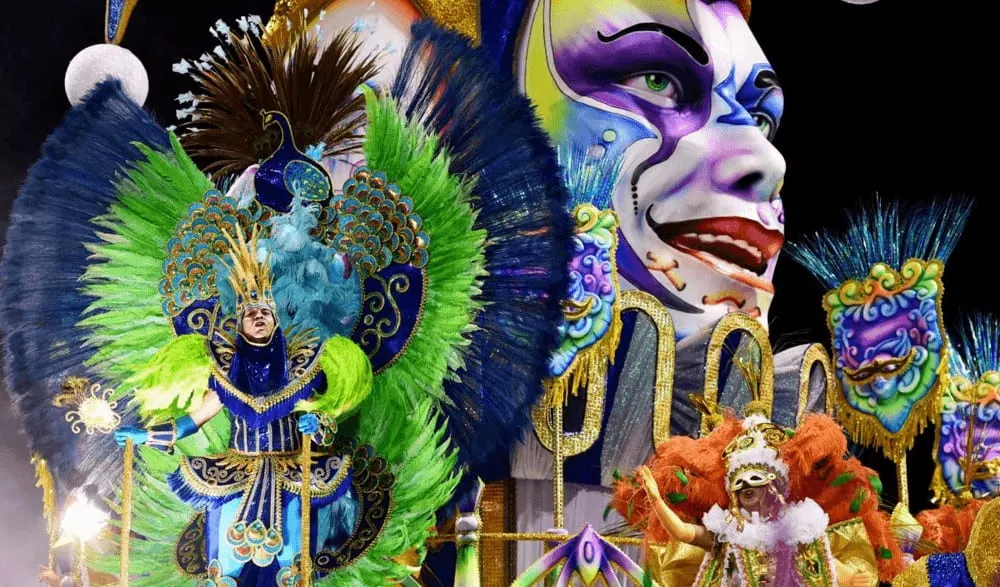 It's an exhilarating street show that features overwhelmingly large man-made floats, women dressed in their most glamorous, glitzy dance attire, and lots of samba music.
Thousands of people turn out to watch, cheer, dance and sing along. It might be overwhelming for young children but for you are and your teens it can be an awe-inspiring experience.
14. Iguazu Falls in Argentina
No, it's not Niagara.
For the nature lovers, Iguazu Falls in Argentina and Brazil can be a magical experience.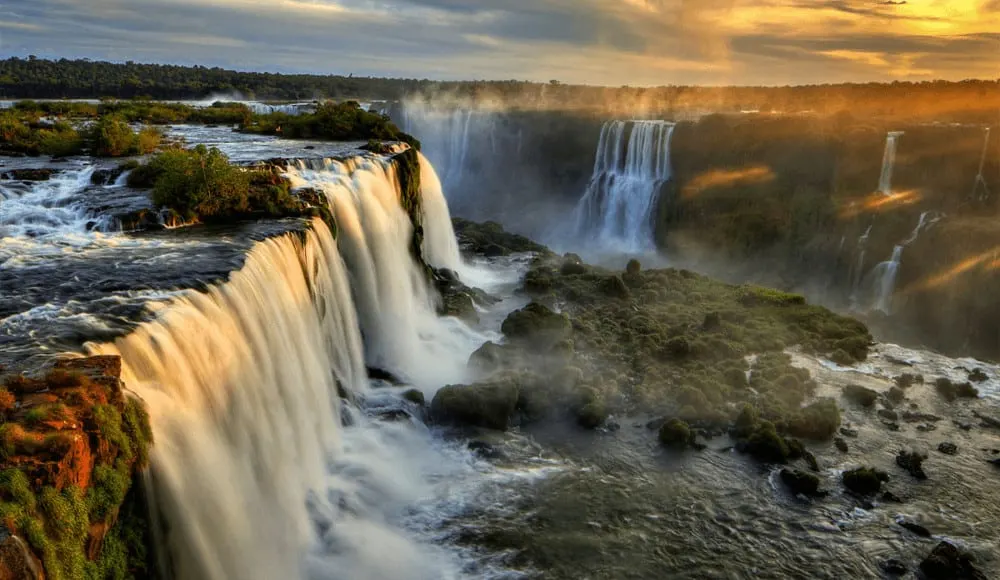 The largest waterfall system in the world, Iguazu is made up of 275 falls that span two countries.
You can experience the falls from the sky by helicopter, from various lookout points, or from below by speedboat.
This bucket list experience shows your family the power and beauty of nature.
United States Ideas
15. Snorkel with Turtles in Hawaii
You can snorkel in crystal clear water with some of the rarest marine life on earth without leaving the U.S. On Oahu and Maui families can take snorkel trips to bays and coastal areas where turtles make their home.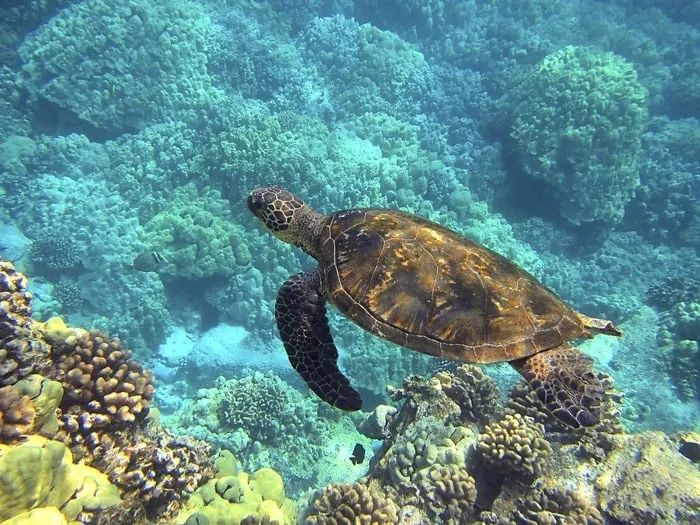 Nothing gets kids as excited on a snorkel tour as seeing these impressive shelled creatures swimming by. Your kids will want to take one home, but it's best to take a good long look and leave them undisturbed.
Plan Ahead: Download and print our Beach Packing List
Pin it for later!