Traveling with a baby or toddler can actually be fun, and doesn't have to be exhausting. But it does require a lot of gear. A LOT. Put the cute carry-on in the back of the closet and bring out a suitcase big enough to hold your clothes, your child's clothes and all that extra gear that is essential for life with a little one.
Even if you travel with the bare minimum you need to take care of your tot you'll be packing far more items than you used to.
These are 33 essential products that I have found really do help with the eating, sleeping, playing and getting around with your baby or toddler while you're on vacation. You don't need all of them (that would be a REALLY-BIG suitcase). But pick the few that will ease you on your way and add them to your list of baby travel essentials.
Read More Great Tips:
• 10 Amazing Babymoon Destinations
• Try Iceland for An Easy, Exotic Babymoon
• 8 Tips For Booking & Taking Taxi Cabs With Babies
Add These 33 Very Handy Products To Your Baby Registry Now
Awesome Travel Strollers
---
Read & Print my Packing List For A Vacation with Babies and Toddlers
Pregnant? Add these items to your Amazon Baby Registry
---
Clever Items For Feeding Toddlers & Kids Away From Home
Back when I was traveling with formula, the brands that had handy single-serving packs were not necessarily the brands I liked best. I wish I'd had these bottles from PopYum. They let you keep one serving of formula in a compartment in the bottle. When it's time to eat just release the formula, mix and feed your baby, The formula chamber on the top making its easy to can release and mix with one hand. Plus, the nipple is supposed to minimize colic.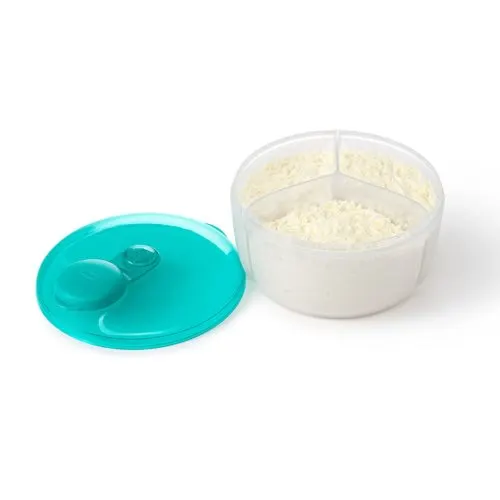 If you already have bottles you love, these BPA-free containers are handy for formula. Each carries 3 servings of formula. The Oxo tot formula dispenser is especially compact. Turn the top to empty each 3-oz. section in turn. The Accmore formula dispenser holds 2-oz and will slip into your diaper bag beside your bottle. Both have openings that are ideal for dispensing small snacks like Cheerios and freeze-dried yogurt puffs.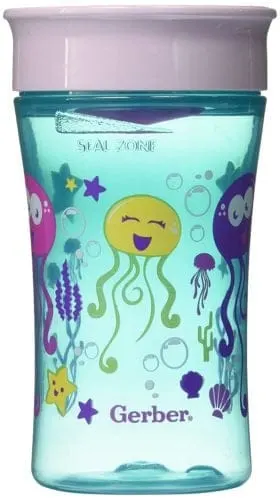 Once we we're done with bottles the next thng I treasured was an easy-to-clean sippy cup that didn't spill. Some parents go directly to water bottle with straws but the straws are hard to clean even at home, so on the road they can really get grotty. And they're often heavier than sippy cups.
I was thrilled to find a BPA-free 360 cups from Nuk and Munchkin Kids can drink from any side of the cups and yet they're spill free. They're slim and easy to pack. Both come in a few sizes and several colors and patterns.
Handy Gear For Vacation Naptime & Bedtime With A Baby
---
You Might Also want to read
My Tips for Managing Naps on Vacation
And How to Share a Hotel Room With a Baby
---
Travel Car Seats & Alternatives
Baby & Toddler Carriers That Won't Wear You Down
Other Baby & Toddler Gear That Comes in Really Handy
---
You might also like:
• Top Bags For Traveling With Kids
• Awesome travel toys for every age
Don't forget to add these items to your Amazon Baby Registry
---
A bigger one, which opens to 44 inches wide is your go-to tote for the beach, Grandma's or a vacation house. Throw a bunch of toys into it and open it up to create a clean play space for kids and a playmat for babies.
Pin it for later!