Coming up with gift ideas for the dads in our lives is really hard, isn't it? My husband in particular seems to know how to read my mind and sometime in late May he will go out and buy himself the exact thing we were planning to get him.
This year coming up with a good gift idea is actually easier than usual. We're all eager to get out and enjoy the world again. So our family ia eschewing the homemade card and backyard barbecue in favor of a new experience. We're booking a food tour in one of the many great ethnic neighborhoods our city has to offer.
To inspire you, I've found 30 ocool, fun and unique tours, tastings and classes that any dad would love. Book one for the family for Father's Day weekend, Or better still book it for dad and his dad, brother or buddy. After a year at home he might really love some time to himself.
You can find plenty of other unique local or nearby experiences on Viator
Turn it into an overnight by finding a great deal on a nice hotel.
23+ Tours & Day Trips Dad Will Love for a Father's Day Gift
Baseball-Themed Tours
Tour of Historic Fenway Park: Boston
Give the Red Sox fan in your life a behind the scenes tour of one of the most legenday stadiums in baseball.
Explore Fneway's nooks and crannies while learning the history of the stadium, the team and its many notable players.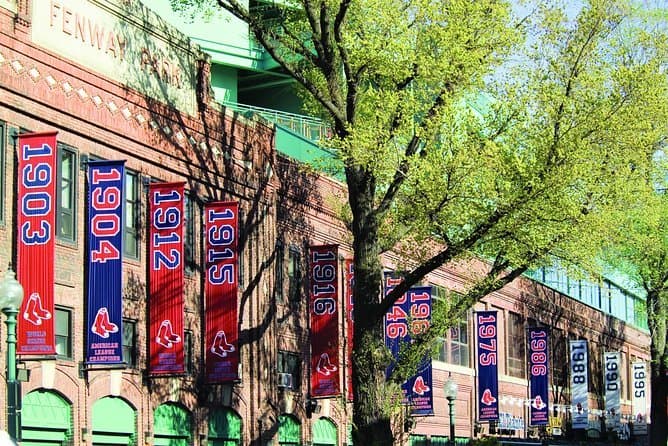 Behind the Scenes PetCo Park Tour: San Diego
Arrange to have your Padres fan take in the view of their home field from the press box, the dugout and the visitors' clubhouse while you learn about the Padres and baseball's history in San Diego.
1919: The Year That Changed Baseball: Cincinatti
Did the Cincinatti Reds win the 1919 World Series or did 8 plauers on the White Sox throw the game?
If Dad is a fan of baseball and American history will like this tour that visits three Cincinnati landmarks to examine this moment in baseball and how it permanently changed America's favorite pastime.
Beer Hunts & Crawls
Bike &Brew Tour: Denver
Your outdoorsy city dad will really dig this guided ride along nine miles of city bike trails will highlight Denver's street art and varied neighborhoods. He can end his ride with a pint at one of the city's local brewpubs.
Fenway Pub Crawl: Boston
The Fens are a quintessential part of Boston and a growing destination for shopping, dining and bar hopping. Let him and a buddy sample four pubs around Fenway while learning more about the park and this evolving neighborhood.
Cocktail Classes & Crawls
Cocktail Class at Congress Street Up: Savannah
Send him to find the speakeasy hidden in the city's Prohibition Museum. When he does he'll sample crafted prohibition era cocktails made by a pro and learn to make to delicious drinks at home.
Cocktail History Walking Tour of the French Quarter: New Orleans
Cocktails and New Orleans go together like dads and khakis. Let him spend the evening walking between four very different bars and lounges, sampling traditional and little-known cocktails. He'll also learn some NOLA history along the way.
Bourbon Weekend Getaway: Bardstown, KY
This weekend getaway is a real treat. He'll stay in a historic B&B, eat three farm-to-table meals and sample local artisan coffee.
More important, he'll visit four small-batch bourbon distlleries to learn about and sample this uniquely American whiskey.
Wine Tours & Tastings
Wine Tour of Santa Ynez: Paso Robles, CA
Sideways made wine-focused guys' getaways cool. So send him on this day trip that includes lunch and a guided drive through this Central California wine valley. The guide picks the wineries they stop at for tastings that day.
Sonoma Food & Wine Walking Tour: Healdsburg, CA
Join him on a guided walk around charming Healdsburg i the heart of Sonoma Valley. You'll nosh along the way on Italian cheese and salumi, Spanish tapas and more.
Mattituck Farm & Wine Country Bike Tour: Long Island, NY
Have a date day exploring the Hamptons' rural side with a half-day guided bike ride along the North Fork.
You'll visit a farmstand for local summer produce, stop on the beach for a tasting of artisanal vinegars and oils. He'll have special access to two vineyards and of course taste some of Long Island fine whites and rosés.
You might also like:
• Travel Tech Gadgets For Dads
• 10 Gifts for the Dad Who Loves to Travel
Food Walking Tours
Wicker Park Food Tour: Chicago
Let him grab some friends and explore Wicker Park. He'll meet the owners and try the specialties at five mom & pop restaurants that are a mix of old favorites and up-and-comers. You'll try Presiden Obama's favorite fried chicken, a top deep dish pizza and other sweet and savory dishes.
Little Italy Food Tasting and Mafia Tales With Retired NYPD officer: New York City
An afternoon on Mulberry Street with spaghetti and meatballs, cannoli and mafia stories from an NYC detective who's seen it all. Fuggedaboudit! What could be bad?
Downtown Food Tour: Los Angeles
Send dad on a stroll through downtown LA, learning about the city's history, Hollywood influence and the neighborhood's lively ethnic food scene.
The small group stops at six restaurants, cafés and food trucks to sample their best items.
The Heights Food Tour: Houston
Send him and a buddy to check out Houston's funky, emerging Heights neighborhood. They'll explore food market and sample foods from a local taqueria, gelato spot and more. They'll appreciate some street murals and learn more about the neighborhood along the way.
Unique Walking Tours
Downtown Architecture walking tour: Los Angeles
The heart of Los Angeles is an older city than you might realize. This walking tour will highlight beaux arts, Renaissance Revival, art deco, and modernist gems. And you'll learn the history of unique landmarks like the L.A. Central Library.
Superheroes Walking Tour: New York City
For the dad who is still a comic book fanboy, book this tour. It will take him past the offices and favorite bar of some of their favorite comic book writers, the set for the Daily Planet in the Christopher Reeve superman movies and favorite hangouts for Spiderman and his nemesess.
Guided Tour of Arlington National Cemetary: Washington, D.C.
The dad who is an American history buff or who has served in the military will appreciate this tour that includes a prime vantage point for watching the changing of the guard at the Tomb of the Unknown Soldier.
After that his group will walk the cemetary to visit the graves and memorials for presidents, Supreme Court justices, military leaders and other notable Americans from the Civil War onward.
AT&T Stadium Tour: Dallas
Give him a behing-the-scenes look at the Dallas Cowboys' stadium. He can walk through the press box, private suites, locker rooms, post-game interview room, and even onto the field at one of country's most state-of-art stadiums.
Outdoor Adventures
Intro To Outdoor Rock Climbing: Denver
This is the ideal father-son or father-daughter activity. They can learn about the equipment, safety practices and basic climbing and descending skills. Then spend the day ascending walls in the Rocky Mountains with the help of their guide.
Sport Fishing Charter: Fort Lauderdale
Maybe he's always wanted to try sport fishing, maybe he's just a fan of Hemingway. Either way, send him and buddy out into the Atlantic for a day of hunting sharks, sailfish, tuna, wahoo, barracuda, and big fish.
Small Group Sailing Lesson: San Francisco
Let sailing take him away for a few hours. He'll learn first-hand how to prepare and sail a small yacht, including steering, navigating, and taking care of the rigging and sails. Safety practices are part of the days, too.
Surfing Lessons: San Diego
Send dad and the kids out to catch a wave. They'll have fun and be standing on their surf boards by the end of the afternoon. It could be that start of a new family hobby.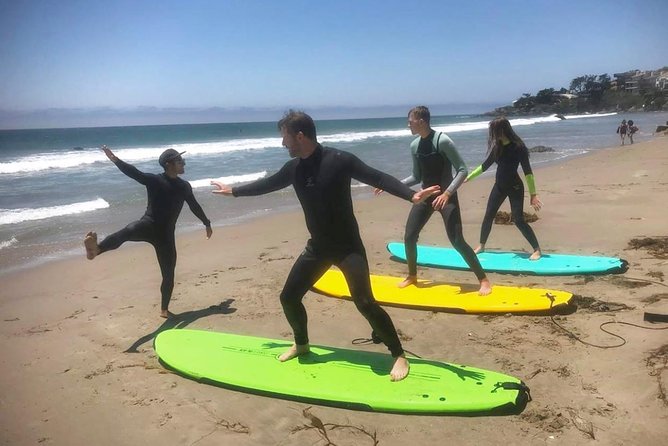 Colorado Canyon Luxury Car Test Drive: Denver
Give that responsible husband a chance to find his inner Mario Andretti.
The 35-mile course through the Rocky Mountains includes 300 curves and turns and straightaways where he can really open things up. All under the guidance of a pro driving instructor.
Pin it for later!