A mother-daughter getaway can be a time for two adults to reconnect and enjoy each other's company or a an opportunity for a mom to appreciate her last few years with a teen girl at home. Or quality time with a young daughter away from the bustle of everyday life.
A memorable weekend away with you makes he perfect gift for mom for Mother's Day or any other time of year. Make it mom-centric rather than kid-centric by making sure the hotel and activities reflect her tastes and interests. If you're planning it together, make sure it's a trip that will make both of you happy and relaxed. Where a young daughter is involved, dad can do the planning.
The actual mom-daughter sojourn doesn't have to happen on Mother's Day or her birthday. You can just let mom know you have a hotel reservation for a date in the near future. Then, you can plan activities together and enjoy looking forward to it.
To get the planning started, here are seven splashy U.S. hotels in seven destinations that are ideal for a girlfriend getaway weekend with your mom. There's one for almost every mom's vacation style. And there should be at least one tempting spot near you, wherever you live.
Read More:
• 7 Experiences That Make Awesome Father's Day Gifts
• Gift Guide: 23 Clever & Useful Gadgets That Go Where You Do
• Quick & Easy Summer Skin Care Products
7 Unforgettable Mother-Daughter Weekend Getaways in the U.S.
1. A Quirky Mother-Daughter Getaway
Your Hotel: The Texican Court in Irving, TX
The Texican is a boutique hotel built to resemble a Mexican hacienda, with adobe-style buildings wrapping around a trio of courtyards. It has the right balance of quirky and comfortable for a light-hearted mom-daughter weekend with the right kind of Texas character.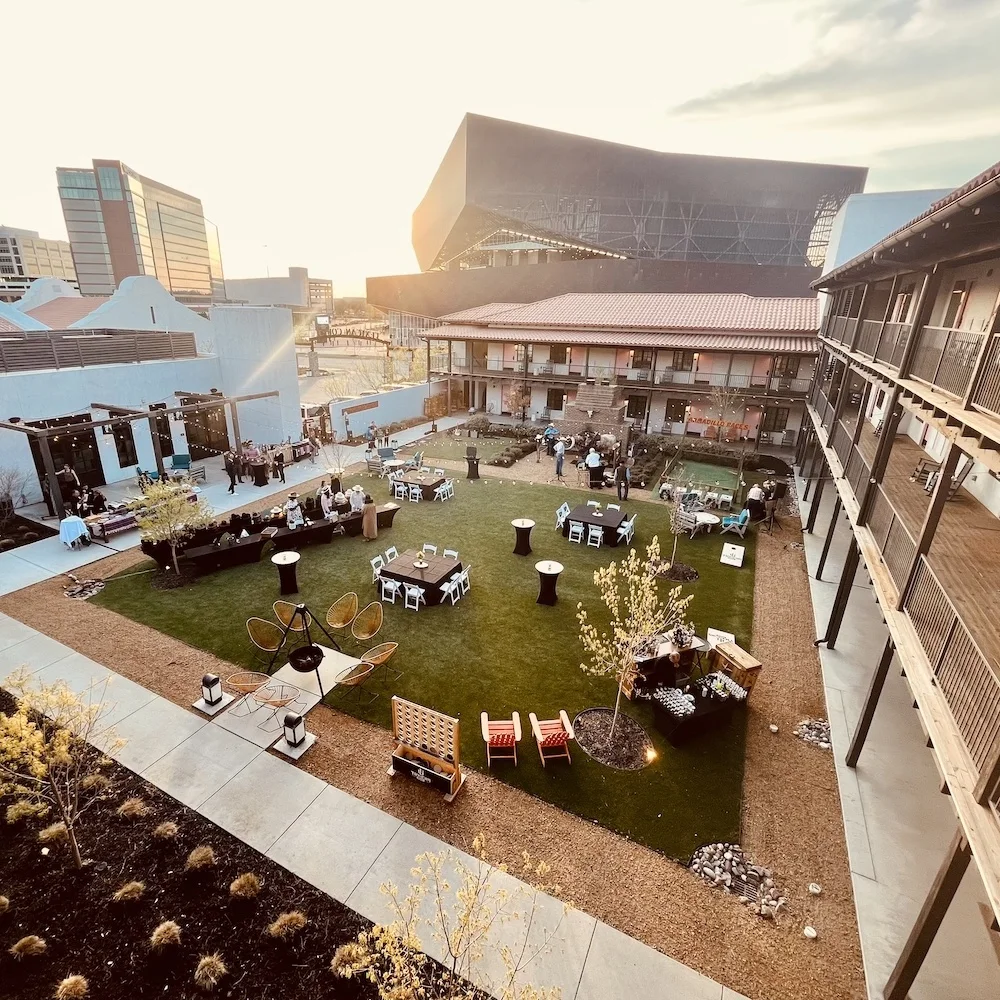 After you've admired the photos of famous cowboys hanging over your couch, sit on the Adirondack chairs outside of your room with a beer or soda from your bright orange, retro refrigerator. Or order a pink cactus-pear margarita from the lobby bar and chill out on the large lawn where there are more Adirondack chairs, lawn games and a fire pit for chilly evenings.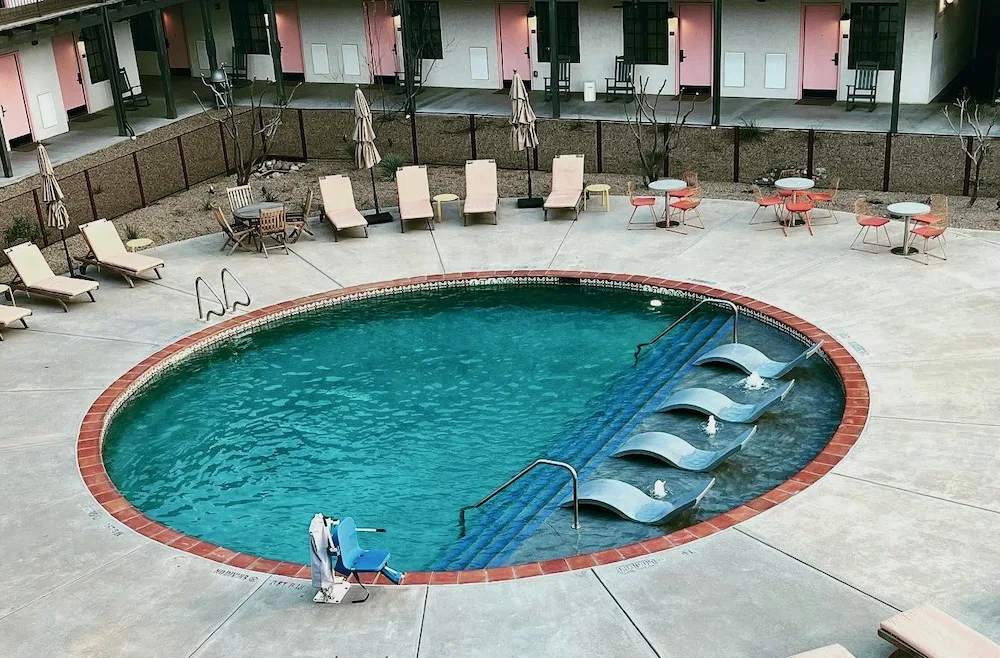 The round pool has beautiful Mexican tiles and comfortable lounge chairs. And the cheerful restaurant has a friendly staff and very good chicken enchiladas.
Things You Can Do Together: if you want a relaxing weekend, book a spa day at the Ritz Carlton's Las Colinas Resort nearby. Pair your massage or facial with lunch at the resort's clubby "Law" dining room. Since it's Texas go ahead and pile steak on top or your salad, or skip the salad and just go for the brie burger or French-dip sandwich.
For something more unique to the Dallas area take a JFK-assassination tour. Stops include a museum in the former school-book depository where Lee Harvey Oswald perched to shoot at the president's motorcade. There's also the movie theater where Oswald tried to hide afterward and the frozen-in-time 1960s suburban house where he planned the assassination.
In the evening, the Toyotal Museum Factory is a five-minute walk from the the Texican. You can see who's playing at the indoor Pavillion. But the outdoor plaza has free live music on most weekend nights and there's a good selection of restaurants around and just off the plaza. Consider Brazillian or Salvadoran food, sushi or an American gastropub, among the options.
If you want to feel a little misty-eyed, before you head home stop at Irving's "love lock bridge," made famous by a recent reality show. People buy personalized locks to put on the bridge. It's mostly couples but there are locks celebrating all kinds of bonds including mother-daughter ones. Order a lock before your trip and surpise your mom with it.
How To Get There: The Texican Court is a 20-minute drive from DWI Airport and 30 minutes from downtown.
• Book your mom-daughter weekend getaway at the Texican Court
2. A Secluded mother-Daughter Spa Weekend
Your Hotel: Crane's Beach House Boutique Hotel in Delray Beach, FL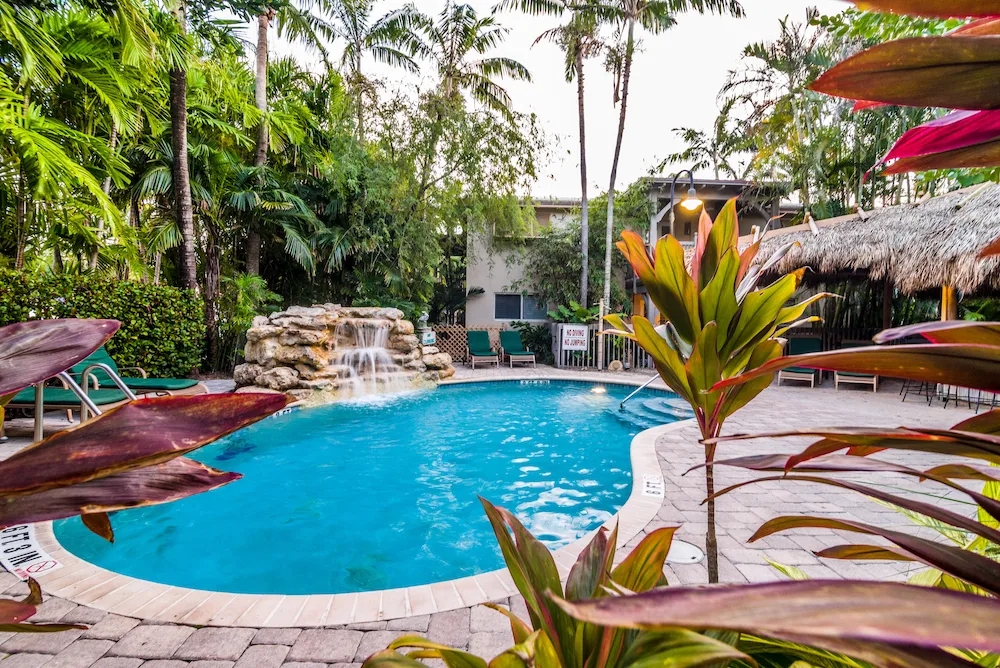 Things You Can Do Together: You have to have at least one spa destination on a list of mother-daughter weekends, and I thought Crane had some fun twists on the spa thing.
A lot of hotel spas have age restrictions at the spas. But here you can book massage, yoga and meditation sessions in the privacy of your room, making age less of an issue.
Or you can venture out of your room for spa day packages that include facials, body scrubs and pedicures as well as a massage.
Make sure to book a Happiness Box to be in your room on arrival. Each contains a shower bomb, sea salt scrub, hyaluron ampoule, de-stress relief mask, glow sunscreen, and an eye pillow from the resort's spa partner.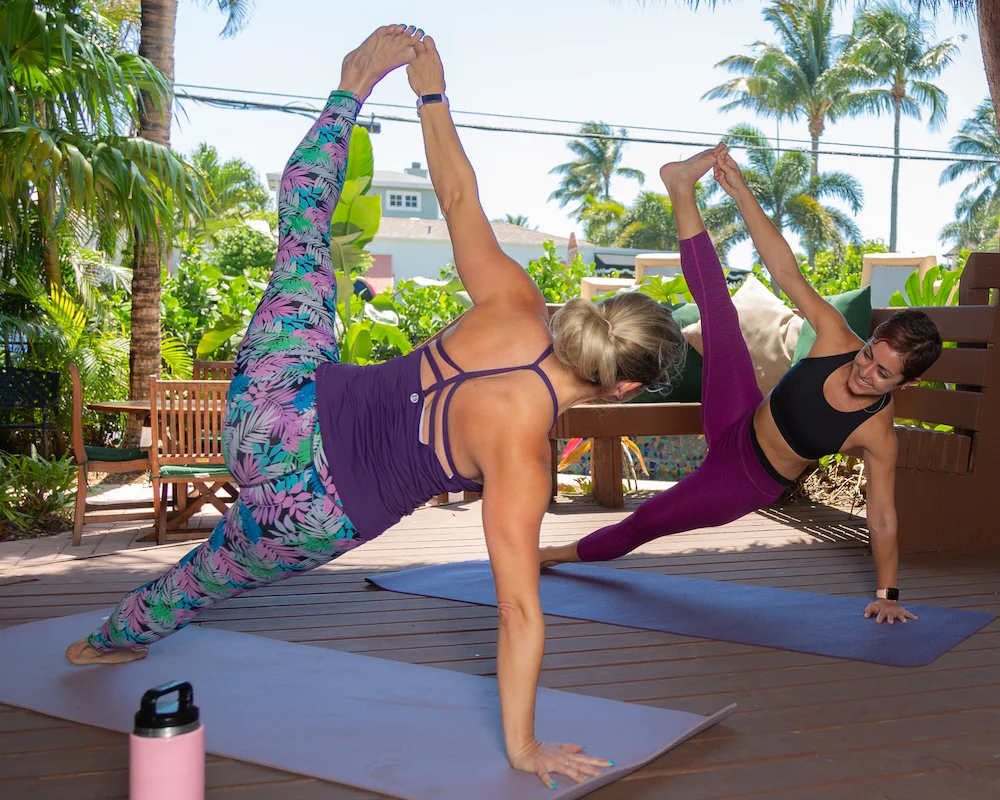 Beyond the pampering, have a real catch-up over cocktails (or mocktails) in the tropical court yard, soak in the saline pools and walk on the beach. If you're feeling really ambitious explore the galleries and restaurants in the town's Pineapple District. Or just relax in your beach-house themed suite and have the food come to you.
Note that none of the rooms have double queens; mostly have a single king and a pull-out couch.
How to Get There: Crane's Beach House is a 45-minute drive from Fort Lauderdale and an hour from Miami, both of which will have plenty of flights from most of the country. It's three hours from Orlando and four from Tampa.
Need more ideas for pampering Mom?
• Take a look at Quick & Easy Sumemer Skin Care for Moms
• Book this mother-daughter spa getaway a the Crane's Beach House
3. An Outdoor Weekend With Mom
Your Hotel: The Hotel Roanoke in Roanoke, VA
The Hotel Roanoke is a Tudor-style confection that dates from 1882. Inside you'll find a charming bar room, southern hospitality and rooms that are far more spacious and modern than you might expect from the hotel's exterior. Despite being a four-star property the rates are often well below $250 a night, making it a great deal.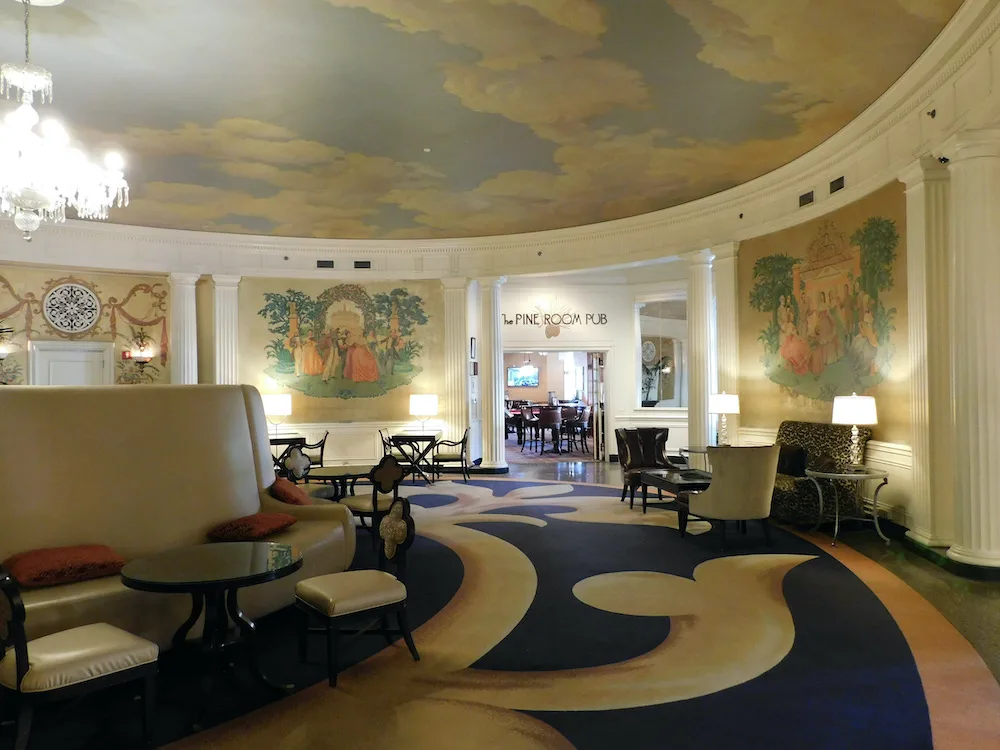 Things You Can Do Together: The hotel is in the center of lively downtown Roanoke, which is a hub for all kinds of outdoor activities you can enjoy on a mother-daughter vacation.
For starters, Roanoke is a major center for mountain biking. Choose from 400 miles of downhill and cross-country trails. You'll find plenty of outfitters to rent bikes to you and guides to get you going if you're new to the sport.
For gentler riding you can rent road bikes in town and ride for miles along the Roanoke River Greenway, stopping along the way for excellent ice cream or locally brewed beer (or both).
Drive the scenic Blue Ridge Parkway or hike portions of the Appalachian Trail for a full day outdoors. Or do a short hike up to the Mill Mountain Star for stellar views of the city and countryside.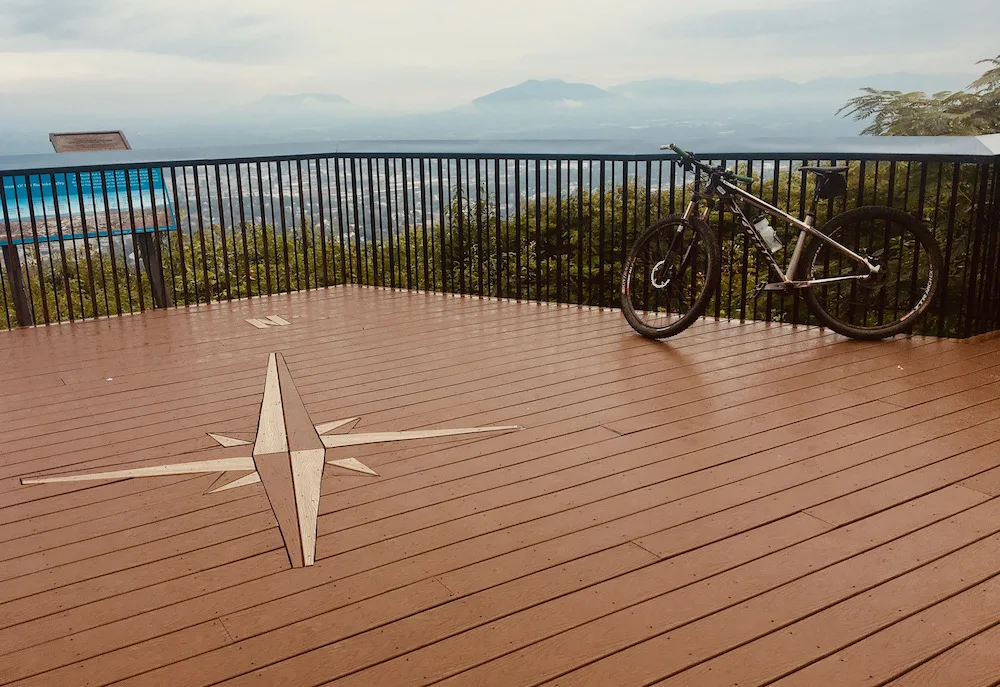 If you need a break from all the hiking and biking, reach out to one of several outfitters on the Upper James River and spend an easy day tubing, picnicking and chatting.
Know matter what you do during the day, make sure to venture out of the hotel in the evening to sample Roanoke's small but vibrant restaurant scene.
How to Get There: Roanoke-Blacksburg Regional airport receives about 60 flights a day from around the country, often connecting through Charlotte, NC. It's a three-hour drive from Richmond, VA and Charlotte. Two-and-a-half hours from Durham and four hours from Washington, DC.
• Book your outdoor mother-daugter getaway at the Hotel Roanoke
Don't leave without printing my essential outdoor packing list
4. A Mountain Getaway With Mom
Your Hotel: The Broadmoor in Colorado Springs
The Broadmoor has been the base for upscale Rocky Mountain getaways since 1918. It's 5,000-acre property has ways for any mom and daughter or son to take in the mountain air together.
Things You Can Do Together: If nothing says bonding like screaming in exhilaration you can traverse the resort's zip line and rope bridge course together, learn falconry and rock climbing or try your hand at skills like ax throwing and archery.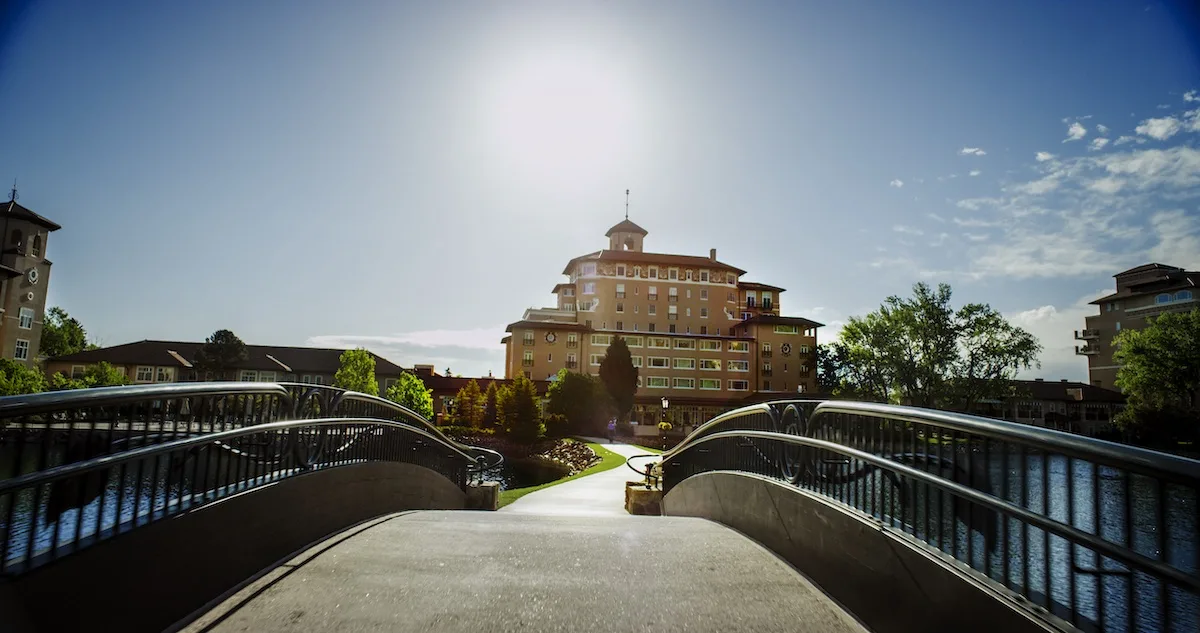 For fun that's active but not heart-stopping pair up on the tennis court, or hike to the picturesque Seven Falls or take a spin around the area on bicycles. Or see the Rockies from a hot air balloon.
If you really want the opportunity to slow down together breathe in mountain air and admire the view while relaxing one of several patios and verandas with an iced tea. Take an easy guided walk with a naturalist, chill out in one of three pools, or head to the spa that Forbes gives 5 stars to.
Get the energy for your adventures at the Broadmoor's 17 restaurants, cafés and lounges, including an Italian restaurant with wood-fired-oven pizzas, a gastropub with bison burgers or the French-style patisserie.
Note: One floor of the Spa is reserved for guests 16+ But guests under 16 have some services available, including junior mani/pedi 6-12YOs.
How to Get There: Colorado Springs has a regional airport with direct flights on major airlines from a handful of cities. Many more flights will connect through Denver. And you can drive from Denver, which is 90 minutes away.
• Book your outdoor mountain getaway with mom
• Read about summer activities in the Whistler Ski Area, too.
5. A Mother-Daughter City Sojourn
Your Hotel: The Kimpton Hotel Palomar in Phoenix, AZ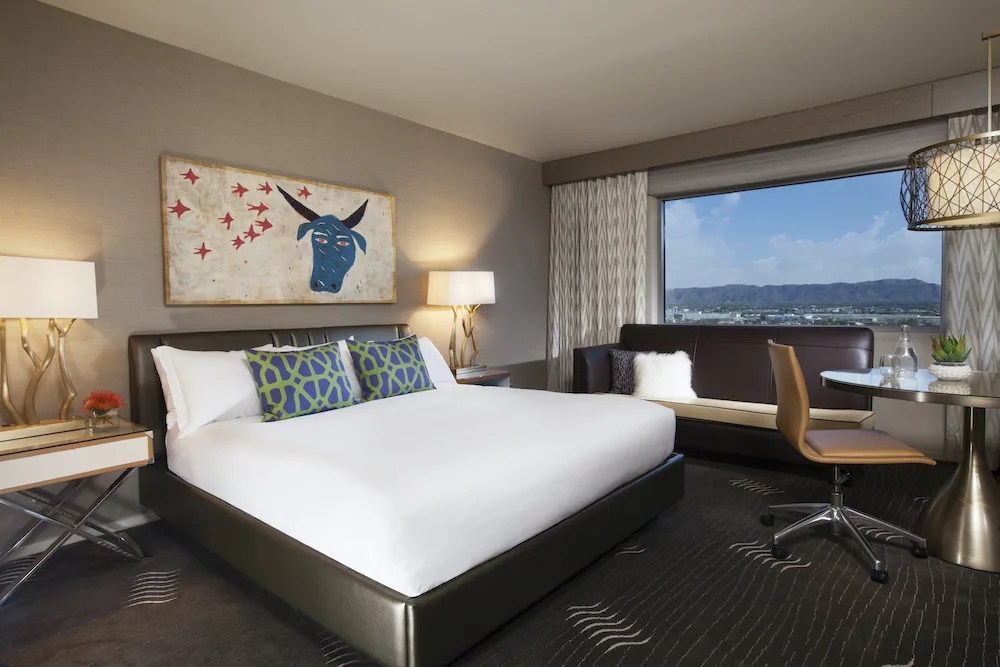 The Kimpton is a true urban oasis in downtown Phoenix. The rooftop pool, lounge and bar have clear views of the mountains, open desert sky and city rooftops. The cozy second-floor living room has a fire for chilly desert nights.
Things You Can Do Together: The hotel features local artists in its ArtLab pop-up that happens every six weeks. And it offers bicycles for exploring the city.
The surrounding CityScape neighborhood offers restaurants, shopping and arts & culture venues steps away. Chase Field is nearby should mom and want to take in a baseball game. The famous Heard Museum, Art Museum and Science Center are nearby, too.
Take in all the food, culture and sports you both will enjoy while also taking time to chill.
How to Get There: Phoenix is a long drive from the nearest major cities, but it's easy to find inexpensive flights from most of the U.S.
• Book This cool city sojourn with your mom.
• Consider a day trip to Flagstaff or a Santa Fe weekend, too.
6. A Mother-Daughter Seaside Retreat Weekend
Your Hotel: The Wylder Hotel on Tilghman Island, MD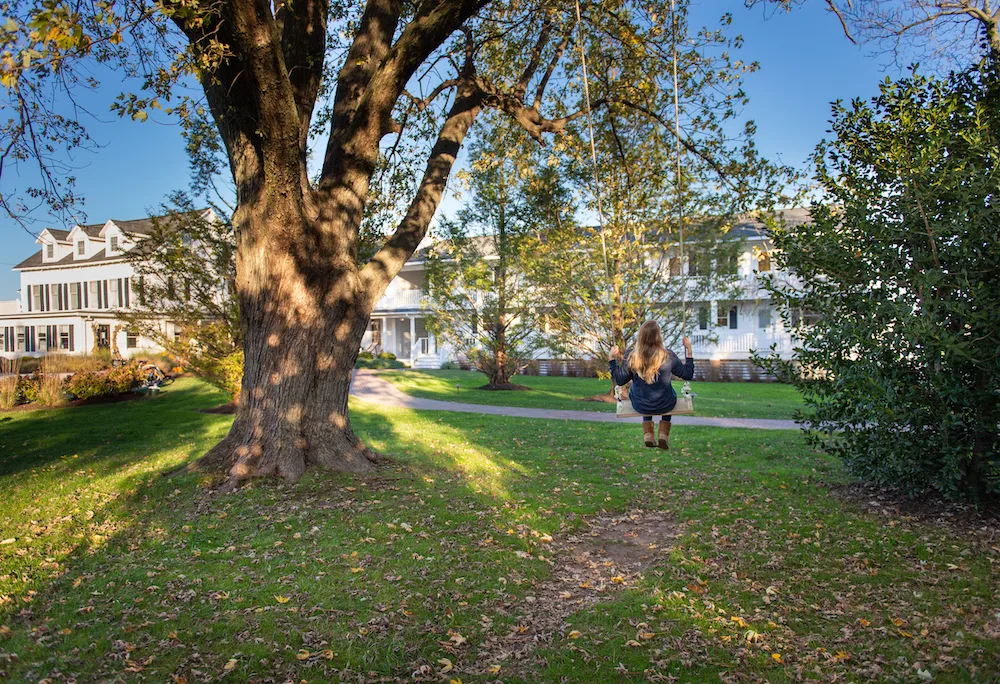 Check into a bungalow with nautical blue and white colors. From there take a swim in the heated saltwater pool or take in the shore and marina views while you catch up with each other from the lawn or the hotel's expansive porch.
If the nights are chilly, warm up in the sauna or by the outdoor firepit.
The hotel's Crab Shack serves up shrimp, oysters and crabs that are steamed, fried, boiled or mixed into soups and dips from a waterside pavilion.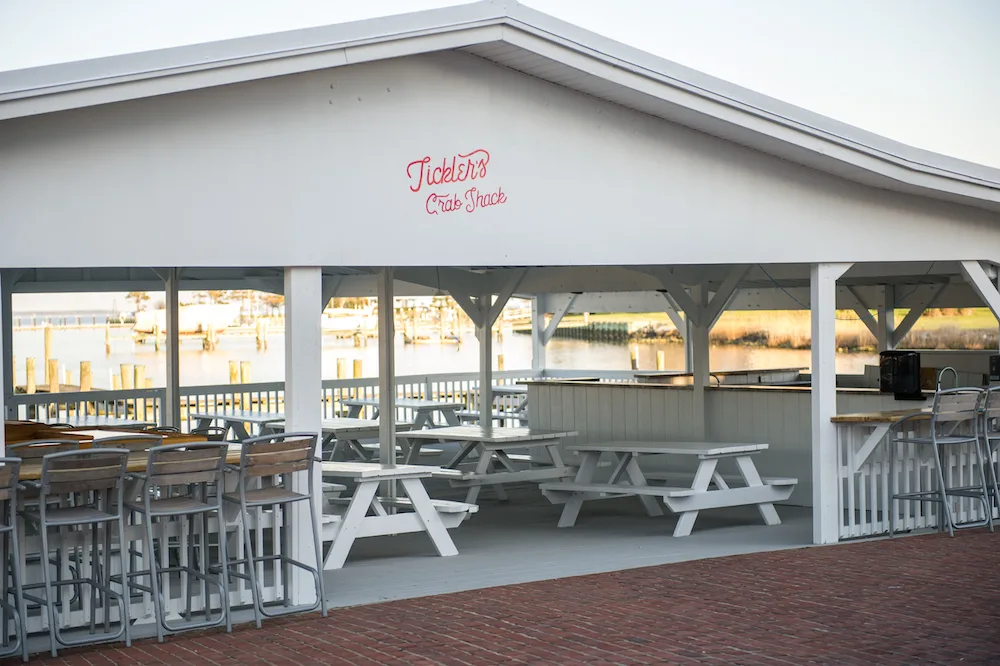 Things You Can Do Together: The Eastern Shore is one of those coast lines that is rugged and scenic and worth visiting in spring and fall as well as in summer.
You can enjoy riding bikes along the island's quiet streets (bring your own or use the hotel's), and take walks in the waterfront park or the Black Walnut Nature Preserve.
The protected Bay is calm and the hotel has kayaks and stand-up paddleboards to borrow. Take a scenic cruise by day or at sunset. Or charter a fishing boat and try your luck catching your own dinner.
Learn about the island's fishing and oystering community at the Watermen's Museum. And then eat your fill of local crabs and oysters.
The island is short on public beaches but if you want a stroll in the sand or a dip in the ocean there are Eastern Shore beaches nearby.
Note: The resort is dog friendly but not all of the island's public park areas are.
How to Get There: The island is a bit more than two hours from Baltimore and Wilmington, DE; two-and-a-half hours from Washington, DC and three hours from Philadelphia. The nearest airport is Baltimore-Washington International.
Book this mid-Atlantic seaside retreat.
• Consider the Sanderling Resort, too, for a South Carolina seaside escape.
• Don't Miss my beach vacation packing list.
7. A Mother-Daughter Getaway With A-Little-Bit-of-Everything
Your Hotel: Salamander Resort in Loudoun, VA
The resort has 340 acres of lawn and forest in northern Virginia's wine country, not far from the Blue Ridge Mountains.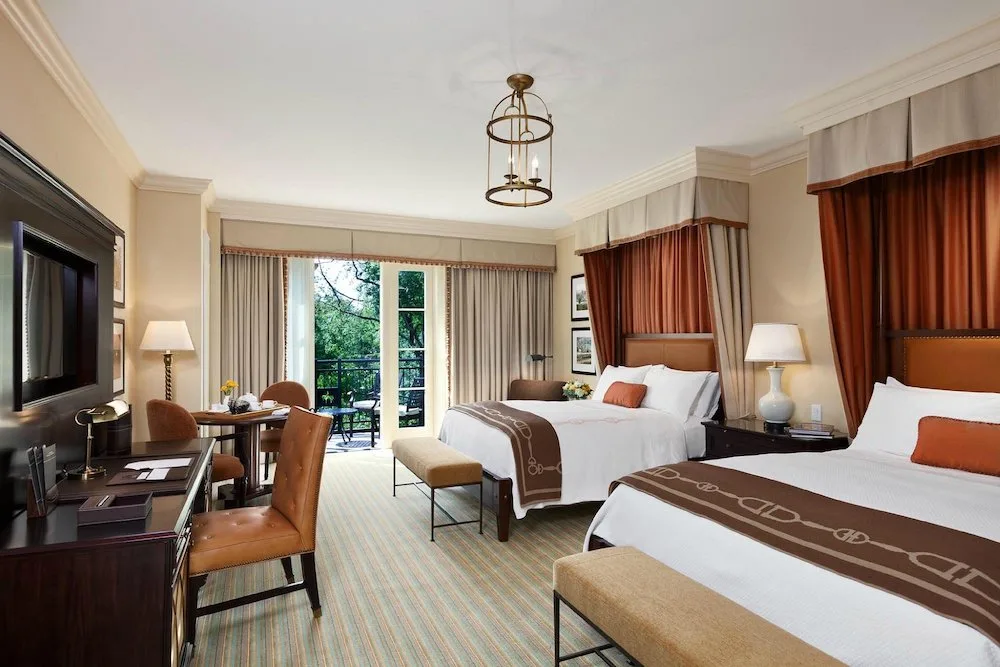 Check in, slip into the cozy bathrobes that come with your spacious room and relax with an afternoon coffee or glass of local wine on your private patio or terrace. If the evening is chilly, settle down in front of your room's fireplace instead.
Things You Can Do Together: Most moms I know are interested in a little wine and a little hiking amd a little shopping and some relaxing yoga and spa treatments. This is what a weekend at the woman-owned Salamander Resort offers: a little bit of everything.
The resort offers a full-service spa, indoor pool and outdoor infinity pool, horseback riding, yoga, art classes, zip-lining, tennis and archery. Explore the resort's trails by foot or bicycle.
If you want to explore further afield, grab a wine-trail map and try a few of the 20 wineries nearby. Borrow bikes to ride into charming Middleburg for lunch, shopping and its summer farmers market, Or hit any number of local hiking and biking trails.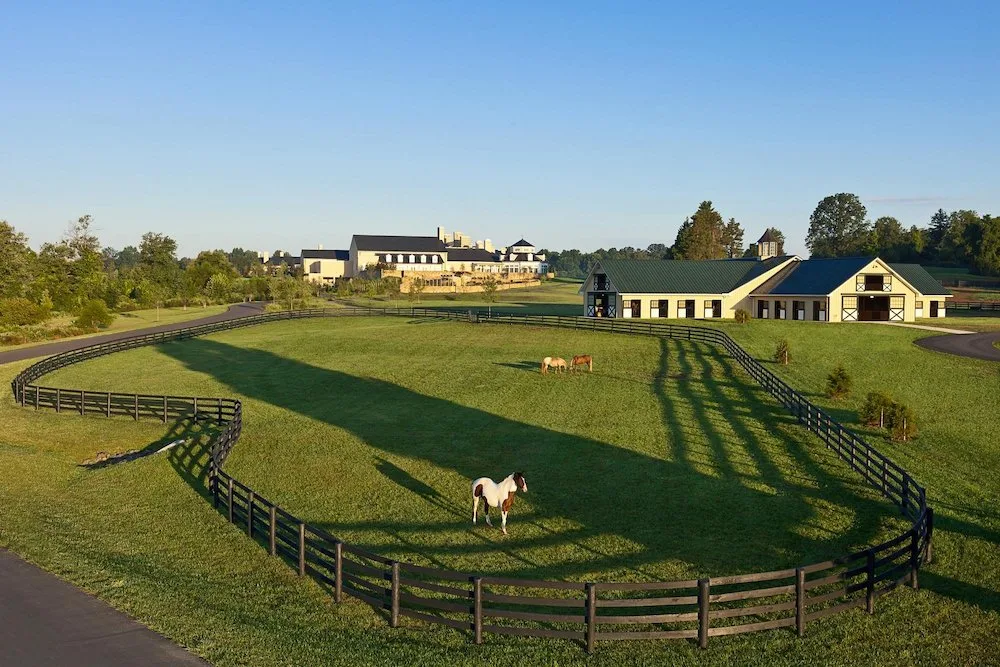 Alexandria, VA, Mount Vernon and the Manassas and Bull Run battlefields are a short drive away for mom-and-daughter pairs who love exploring historic sites.
How to Get There: The resort is an hour's drive from Washington, DC, two hours from Baltimore and Richmond, three hours from Philadelphia and four from Pittsburgh.
There are plenty of flights to Dulles International or Reagan National airports, which are 40 minutes and one hour away, respectively.
• Book this weekend with lots to do for your mom-daughter weekend away.
• You might also like 18 more weekend getaways from Washington, DC
Pin it for later!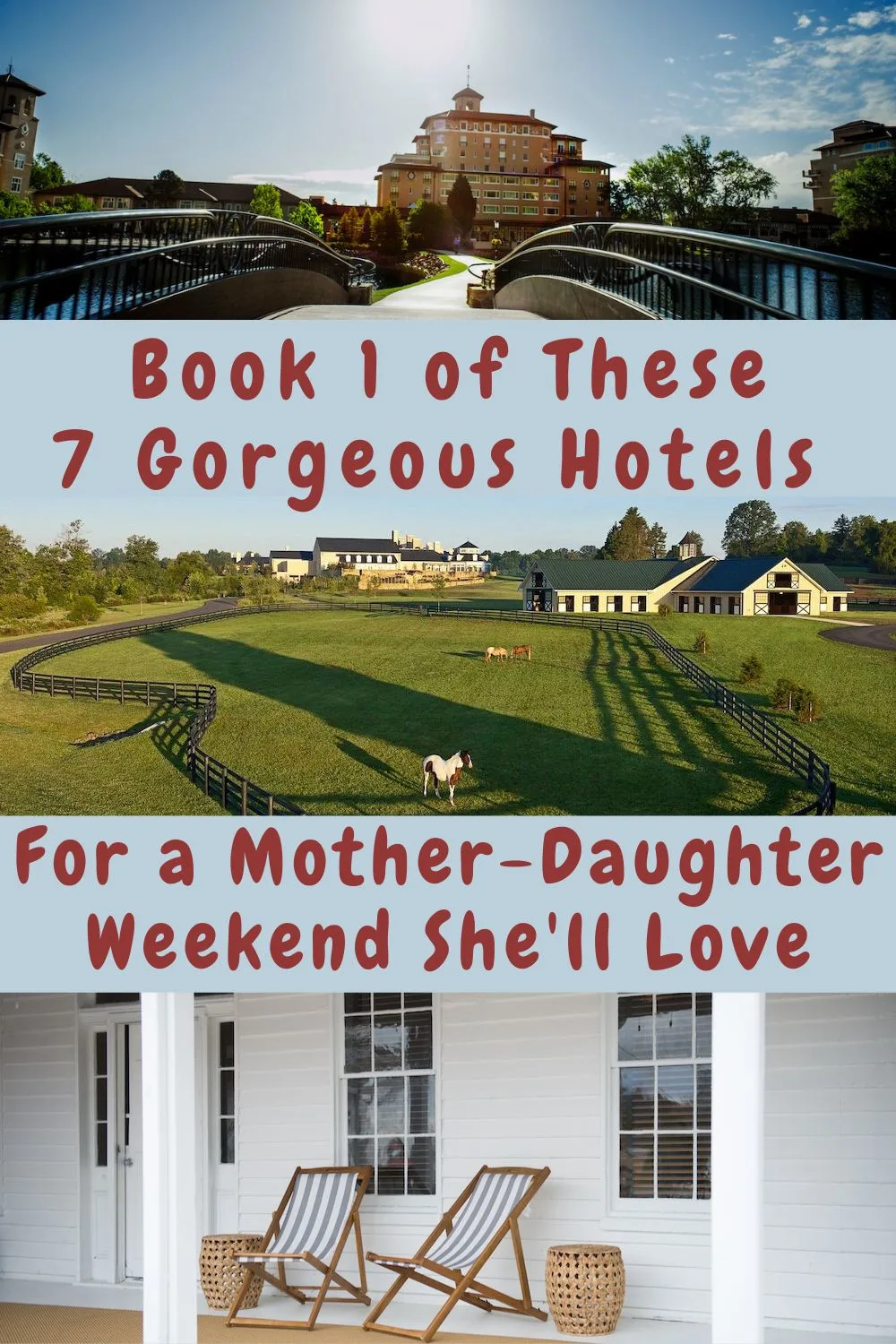 Roanoke photos by FamiliesGo!© All others are courtesy of the respective hotels. The Feature photo at the top is the Wylder Hotel