In our house we choose the Caribbean when we want an easy vacation. Beach, umbrella drinks, some sightseeing options in case we want a break from our lounge chairs and beach reading.
Whether we choose a resort or rent a beach house even a simple vacation takes some planning. To keep the planning low-effort here are out best tips for packing for a Caribbean island vacation.
Below the tips is a packing list of essentials to remember for a Caribbean vacation with kids. You can download and print it at the bottom of the post.
Vacation Rental Packing Tips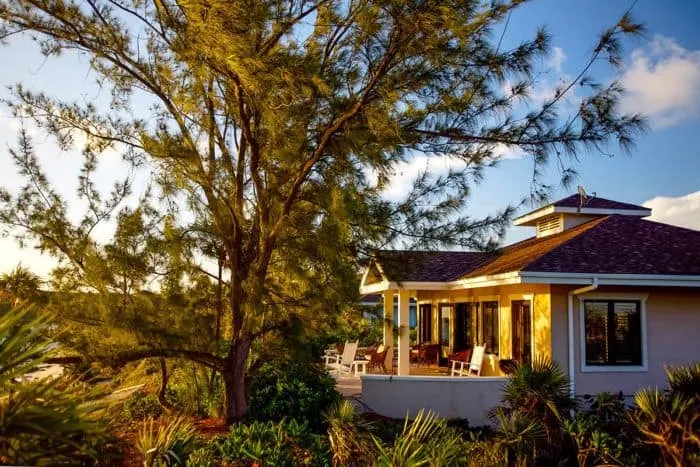 Check What's There
If you booked a vacation rental, check the listings to see what your home offers. Services like VRBO usually offer a way to contact the owner if you want to ask about specific items, like beach towels or kitchen basics like salt and pepper.
If an item is really essential confirm that place has it and if it isn't listed, ask. Sometimes website information can be outdated.
Read more: Things to do in the Bahamas.
• 9 Things to do with Kids & Teens in Bermuda.
• 9 Things To Do With Kids in Grenada.
• All our Caribbean Posts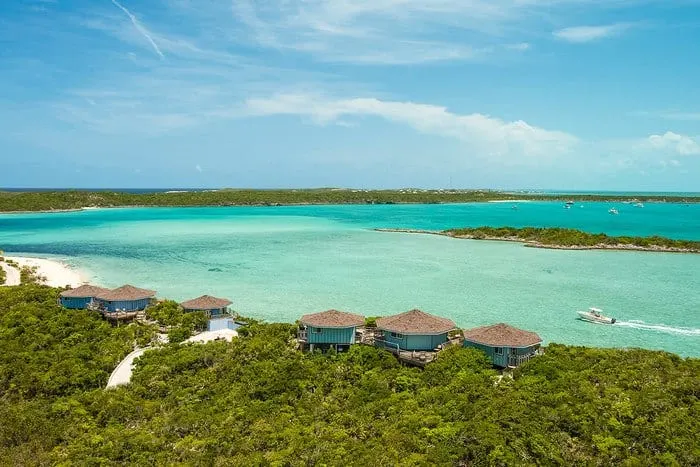 What To Wear
Most restaurants on the islands, especially those you'll take kids to, are fairly casual. If you plan to eat at a formal restaurant or in a hotel, check the dress requirements in case men need jackets. And plan to cover your shoulders and knees if you go into places of worship, of course.
Otherwise pack clothing that is loose, colorful and comfortable in the heat.
Think long skirts, Maxi dresses, and longer shorts. I like linen capris and very light three-quarter length or long-sleeve shirts; these keep me cool while protecting me from the sun. Clothes with embedded UV protection are ideal. A sarong is always handy.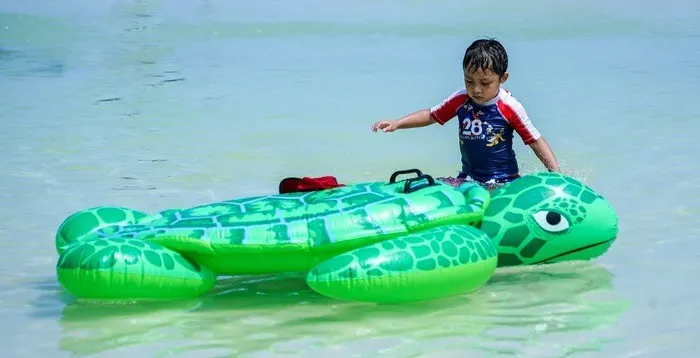 Caribbean Shopping
An important thing to keep in mind is that short of local produce, seafood and rum, just about everything on the islands is imported.
Packaged goods – food and non-food items – can be quite a bit more expensive than at home. And supermarkets on some islands carry more European than familiar American brands.
This provides an opportunity to try new things. But it also means you might want to leave more room in your suitcase than normal for snacks, breakfast items and quick-fix foods like instant Mac & Cheese.
Bring more than enough sunscreen and bug spray to last you. And if you're traveling with a very little one, you'll want to bring rather than buy essentials like diapers, wipes and baby food.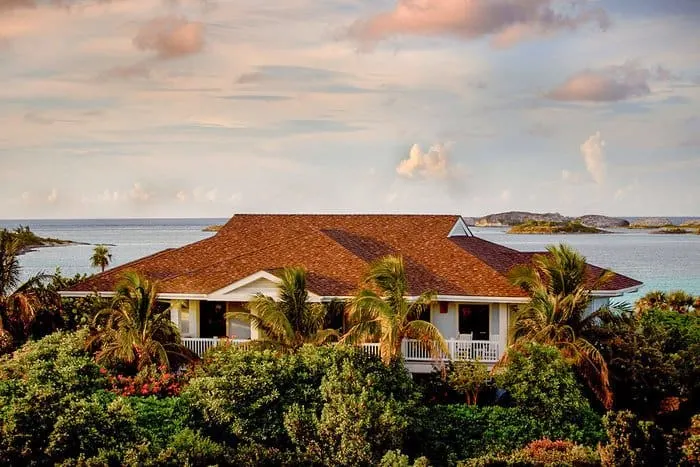 For the Beach
I'm a big advocate of mineral sunblocks rather then chemical sunscreens. The waterproof versions are much better than they used to be; easier to rub on without being greasy. Some even come in sprays. In my experience they stay on a bit longer and so protect better.
Moreover, some destinations are prohibiting sunscreens with oxybenzone and octinoxate because they harm essential coral reefs. So mineral sunblocks are better for the environment, too. I carry a stick, too, because it's easier to apply to my face and my child's without getting it in our eyes or missing a spot.
Lip balm with SPF is essential. It's easy to forget that lips can get sunburnt, too. And in a pinch you can apply it to noses and ears, too.
Our entire family has taken to wearing rash guards at the beach, too. They take away any worry of sunburnt shoulder and backs along with the need to reapply sunscreen all day.
Baby powder can be handy at the beach because it removes sand in a heartbeat. It was essential for me when I had a toddler who would cover every inch of herself in sand and then complain when it wound up in her snacks, her eyes and under her bathing suit elastic.
It's also handy to stash some at the entrance to your beach house so you can de-sand your feet before walking inside.
We sometimes pack compact beach towels in case we go swimming off-property or the vacation house doesn't have quite as many towels as we need.
Other moms we know always pack quick-drying Turkish towels for beach destinations.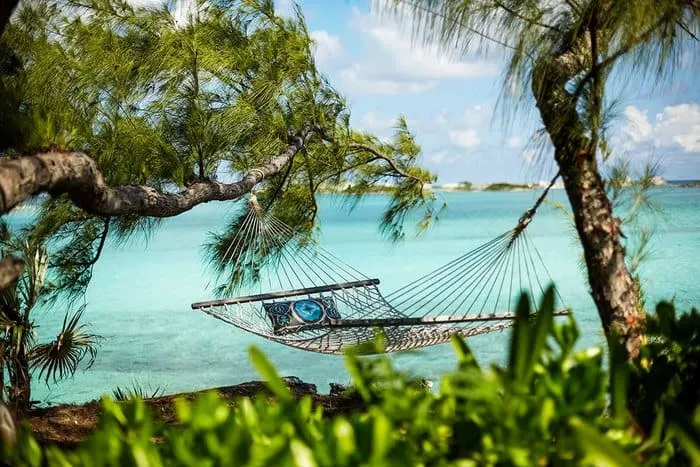 Indoor Back-Up Plans
It's a good idea to bring indoor activities, too, in case your family needs a break from the sun or you get a rainy day.
Card games are easy to travel with. If the box is too big, you can always leave it home and just pack the game in a Ziplock bag.
When Tween Traveler was younger I used to love craft kits from Alex, Creativity for Kids or Kiwi Crate because everything you needed was right inside and she could do a lot of the crafts entirely on her own.
I also loved mess-free art supplies from Melissa & Doug and Crayola. And I often traveled with small containers of Play-Doh, a small rolling pin and some shape cutters.
Now that she's older, Tween Traveler likes to travel with modeling clay (which has that advantage of not drying out the play Play-Doh does), a blank notebook, a journal, colored pencils and lots of books.
We've settled on colored pencils for travel because markers dry out and can stain things. Crayons break and melt.
She can plow through three or four in a week away depending on how long they are and how much driving and flying we're doing.
We still bring card games and other compact games, too. Though we have graduated from kid games like Go Fish to portable strategy games like Coup, Princess Tofu, Settlers of Catan and Exploding Kittens.
More Planning Help:
• Our Essentials Packing List
• Our Beach Rental Packing List
Find your ideal Caribbean vacation rental on VRBO.

For The Beach/Pool
__ Bathing Suits with Rash Guards

__ Sun Hats

__ Sunglasses

__ Goggles

__ Mineral Sunscreen

__ Lip Balm with SPF

__ Baby Powder

__ Bug Spray

__ Cover-ups

__ Extra Beach Towels (Turkish Towels dry well)

__ Portable beach blanket for little ones

__ Snorkels and masks (and travel fins if you use them)

__ Swim Vests for non-swimmers

__ Water Bottles

__ Portable Speaker for your iPhone/iPod

__ Sand Toys

__ Inflatables

__ Beach Reading

__ Headphones

__ Waterproof Case for your mobile phone

__ Camera

__ Underwater Camera

__ Light Tote Bag for the beach/pool
For Your Home Base
___ First-Aid kit:

__ Arnica

__ Bug-Bite Relief

__ Tylenol (Kid And Adult)

__ Rehydration tablets

__ Aloe Gel

__ Antibiotic Ointment

__ Band-Aids

__ Tweezers

___ Favorite Snacks

___ Breakfast Items

___ Shelf-Stable Instant Foods

___ Fire or Roku stick for the TV

___ Sign-ins for Amazon Prime, Netflix or other subscription services

___ Your Essential Seasonings (if you're cooking)

___ Craft Supplies

___ Portable Games

___ Baby essentials
Download and Print This List!
Click Here: Printable Caribbean Packing List
Pin it for later!