Covid 19 Update
This post was updated in March 2021. Covid 19 has altered plans for some of these organized flower shows. Philadelphia's is delayed until June and Chelsea's until September. Mackinack Island and Rochester are still waiting to annouce dates. And Keukenhof is waiting for permission to reopen.
Been to a flower show lately?
Nothing heralds Spring like seeing lots of your favorite favorite spring flowers. Daffodils, tulips, lilacs, cherry blossoms, magnolias or even late spring roses help us to shrug off winter and feel inexplicably happy.
Formal flower shows and flower festivals are pretty reliably amazing and they are an easy, family friendly excuse for a weekend getaway. As outdoor events that often include food, music, crafts and other activites, they're usually kid-friendly, too.
But they are not the only way to appreciate seasonal blooms. Here are some of the best and most popular places to see spring blossoms and attend flower shows and festivals in the U.S., Europe and Japan.
The Best Weekend Destinations for Spring Flower Shows With Kids
See Cherry Blossoms in the U.S.
Unless you happen to live in Japan, the best place to celebrate cherry blossoms is the annual Cherry Blossom Festival in Washington, DC (top).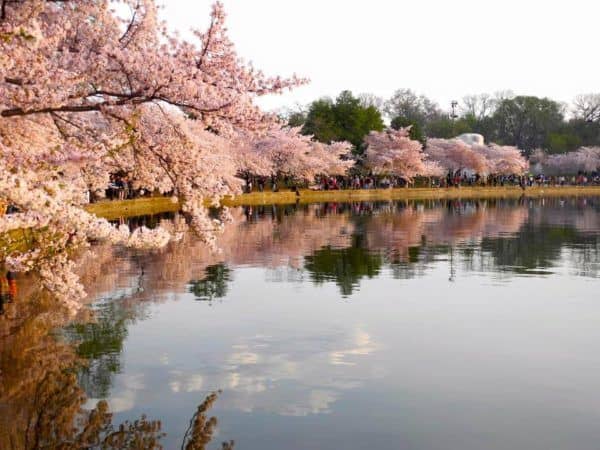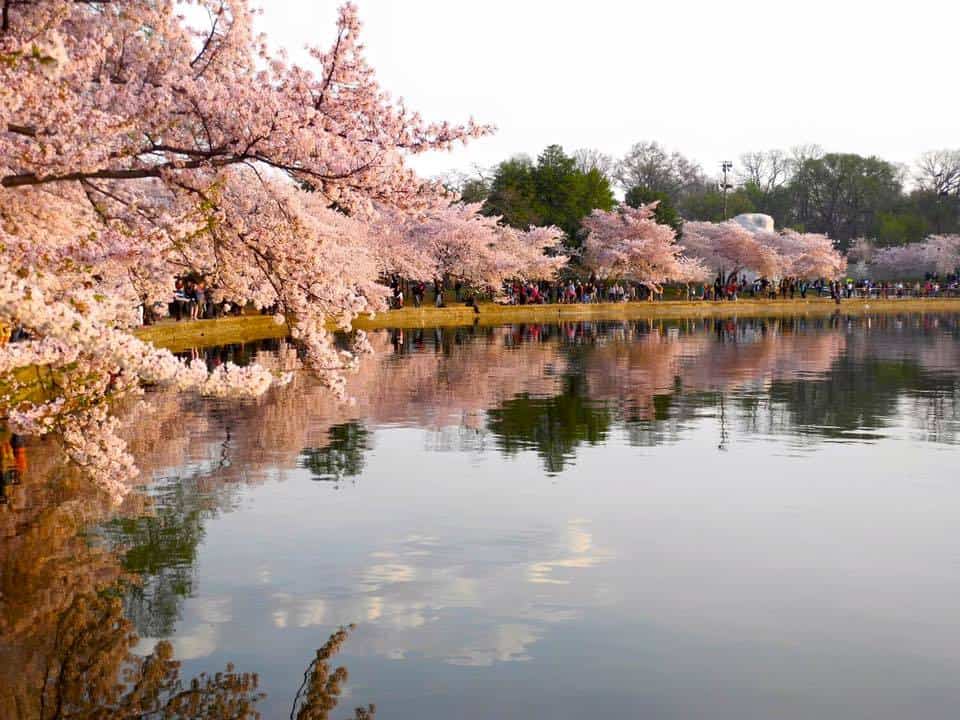 The trees around the Tidal Basin near the Washington Monument were a gift from the people of Japan in 1912. It's a stunning sight to see thousands of pink and white blossoms on the trees and floating to the ground along the water. It's one of nature's best flower shows for sure.
It's always a bit of guess when the peak week will be but it's generally later March or early April, depending on the winter and how quickly the weather warms. the National Park Serve is a bloom watch to help you plan your visit.
Read more:
• How to find deals on Washington, DC Hotels
• Top tips for a Washington, DC visit with kids
• 10 cool and unique things to do with kids in Washington, DC
The Brooklyn Botanic Garden in NYC has its Sakura Matsuri Cherry Blossom festival in early May.
It's a smaller display but lovely and immensely popular. People line up outside its gate for the trees, plus demonstrations of Japanese art and music and the chance to picnic among the blossoms.
Several other cities across the U.S. have cherry blossom festivals, too.
See Wildflowers in Death Valley, CA
The desert may not come to mind for seeing beautiful spring flowers, but when conditions are right even, Death Valley, one of the driest places on earth can produce a stunning display of natural wildflowers.

April visitors to California's Death Valley should ead to the canyons and higher valleys to see spring blooms like Desert Paintbrush, Mojave Aster and Bigelow's Coreopsis.
Since this is a National Park and these flowers are wild, there's no guarantee that you'll see blooms. But the park service offers a guide to the year's blooming season and helps you to identify them.
See Magnolias in New York City
New York City's Central Park shakes off the snow every spring and comes alive with blooming wild and planted flowers. The magnolias are the first to take center stage as the weather warms. Look for them behind the Metropolitan Museum and near the Obelisk on the East Drive.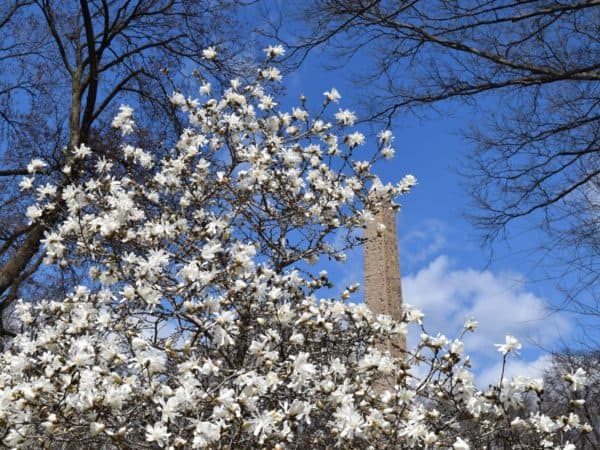 You can easily spend a few hours strolling around the park on a sunny spring day, enjoying a colorful respite from the busy city.
Near Strawberry Fields you'll see see azaleas, cherry blossoms and more magnolias blooming. If you prefer cultivated European-style gardens, the Conservatory Garden offers traditional English, French and Italian gardens—and more magnolias.
Read more:
• 10 Things to do with Kids Near Central Park
• Find the Best Playgrounds in NYC (including the park!)
See Lilacs in the U.S.
It's hard to miss the heady scent of lilacs, a sure sign the spring is advancing and summer is around the bend.
Rochester, NY and Mackinac Island, Michigan both hold town-wide festivals every year.
Rochester celebrates the purple and dark pink lilacs in it sprawling Highland Park. The ten-day festival features a fun run, a lilac parade and high-profile outdoor concerts as well as food and stalls selling handmade item in the park.
Read about
More things to do in Rochester with kids
On Mackinac Island the ten-day festival happens in June. They one-up Rochester by choosing a lilac queen for their lilac parade.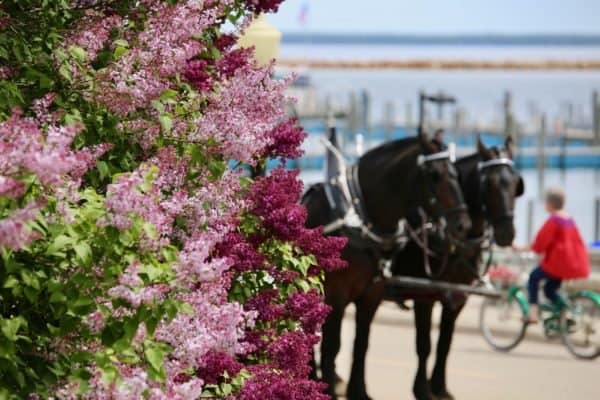 There's also a kids fun zone, an all-day local-food-tasting event, a fun run, and days of food, music and carriage rides at locations around this island off the Michigan shore of Lake Huron.
Don't miss the dog and pony show where locals dress their pets up in— you guessed it— lots of lilacs.
Spring Flower Shows in the U.S.
Philadelphia boasts the largest and probably oldest flower show in the country. I've been wanting to attend for years and I think I'll finally get my chance this year.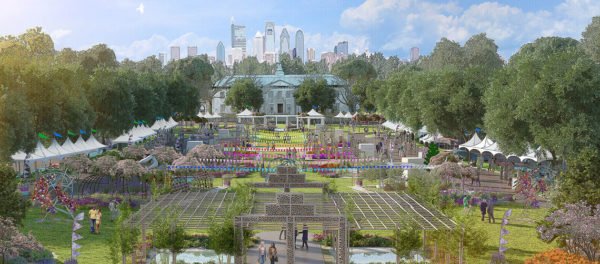 It's typically held in the convention center in later March or early April. In 2021—thanks to covid—they're moving both outdoors (to FDR park in South Philly) and later in the spring. I hope it's a permanent change. Flowers are so much better outside where they belong.
The show celebrates floral displays and landscape design. The outdoor show will have venues for food, live music and interactive fun, too.
Read more
• 48 Hours in Philadelphia With Kids
• Philadedelphia Food You Have to Try
Spring flowers are hard to resist. Several more cities across the U.S. find ways to celebrate spring with flower festivals and flower shows.
Botanic Gardens don't need festivals to look their best in the spring. Cherry blossoms give way to daffodils and tulips, which step aside just in time for the roses. But many have celebrations to show off their best buds anyway. Check out what's happening at a Botanic Garden near you.
London's Chelsea Flower Show
London, springtime, flowers. Really if that's not enough to send you buying plane tickets I don't know what would.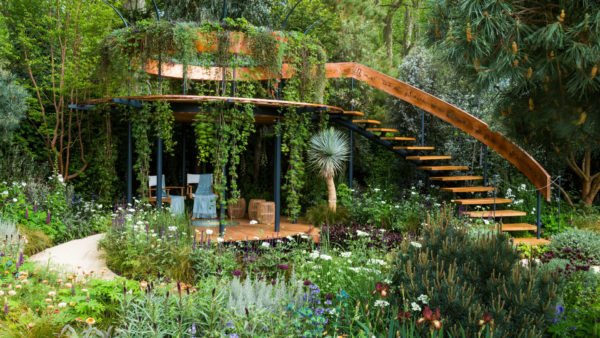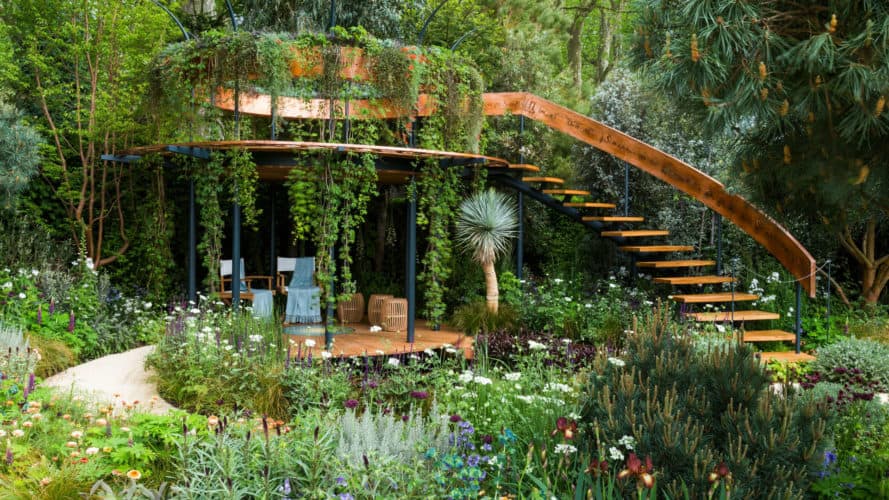 The Royal Horticulture Society holds its annual flower fest for five days in May on the extensive grounds of Royal Hosptital Chelsea.
Expect fanciful floral landscapes that will have you looking for Alice and White Rabbit. You can learn about new developments in horticultural science, get tips and inspiration for making the most of houseplants, and have a glass of champagne.
Keep your eye out for Windsors, too; the Royal family often attends.
Read more:
• 20 Things To Do in London With Kids of All Ages
• 8 Awesome Things To Do in London With Tweens
See Tulips in The Netherlands
The Keukenhof gardens in The Netherlands calls itself "The most beautiful spring garden in the world." If you're a fan of tulips it's hard to disagree.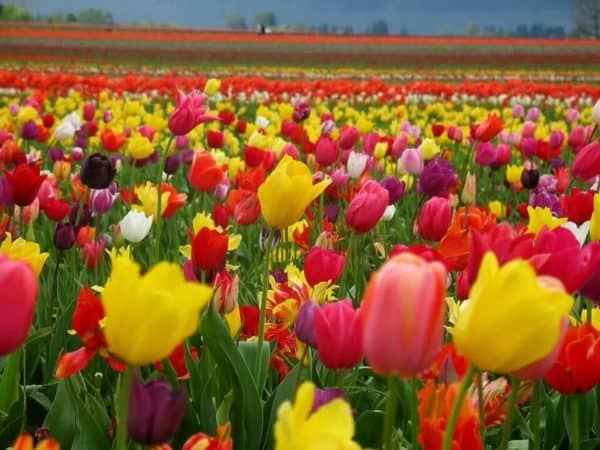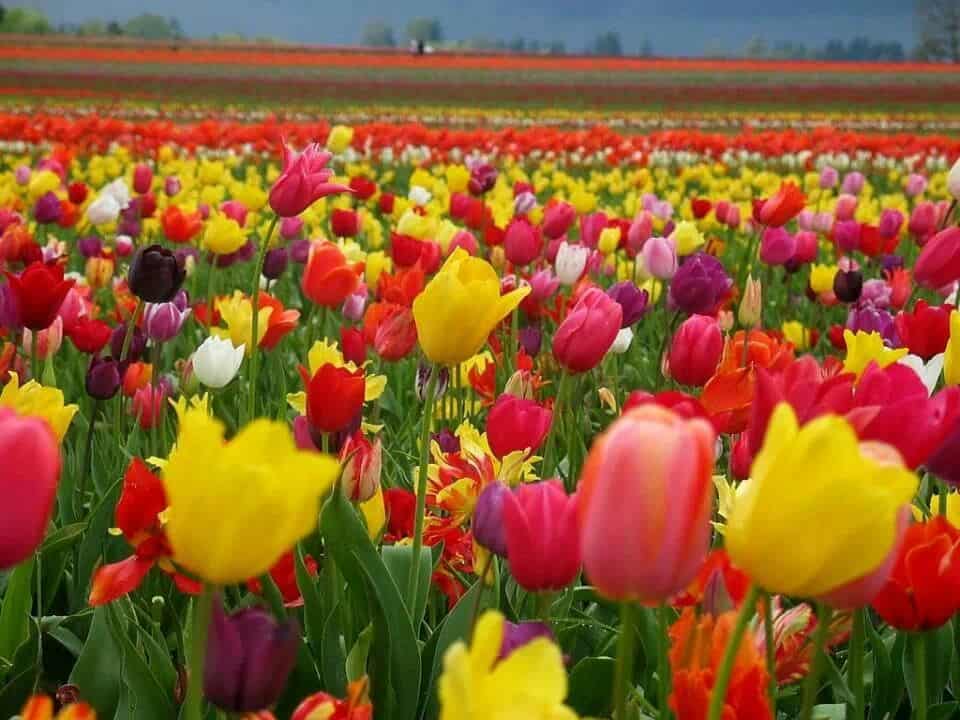 Keukenhof's unique flower show begins in March, when seven million tulips in 800 different varieties bloom You can walk through the 32 hectares of gardens, hop on a small boat or be very Dutch a ride bicycles.
If you want to know more about the quintessentiallu Dutch flower, Keukenhof has exhbits on tulip history, cultivation ideas and tips on how to make your garden as colorful as theirs (yeah, right).
Keukenhof is 35 minutes from Amsterdam. It might not be a staycation or weekend getaway, but you could more than justify timing a visit to the Netherlands to catch it.
In the mean time, you can look for tulip festivals around the world, including three in the U.S. and Canada.
Read more
The Best Way To See Amsterdam With Kids
See Cherry Blossoms in Kyoto, Japan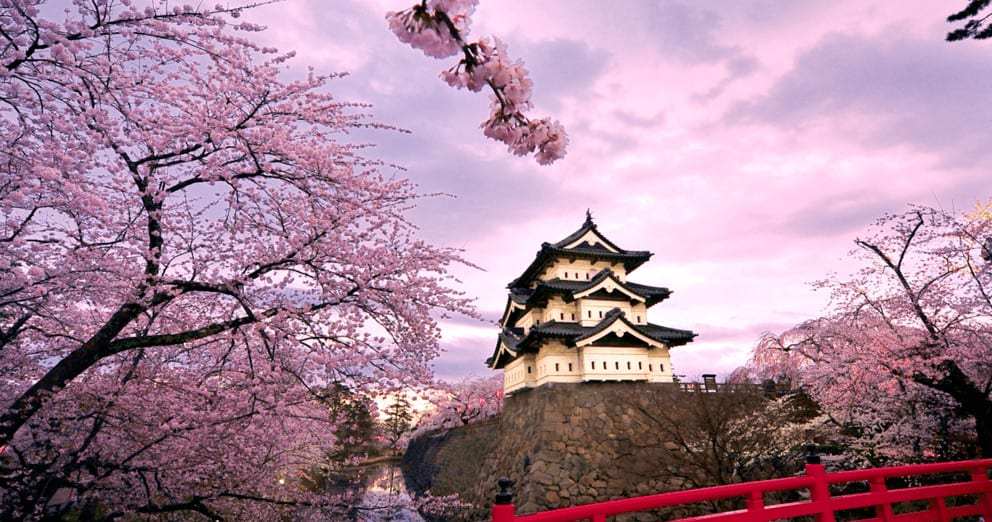 Japan heralds spring with what amounts to an islan-wide flower show.. Up and down the country, people of all ages take time to sit under the blooming sakura, or Japanese cherry trees.
The delicate pink and white blossoms often hit their peak in April, and some of the best cherry blossom groves are in the traditional city of Kyoto, where visitors flock to see their beauty in full force.
While visiting, be sure to wander through the incredible temple complexes and maybe try some sakura-flavored snacks, too!
Read More:
• 5 More things to do in Kyoto with kids.
• Day trips to 5 small Japanese cities
Pin it for later!
Photos courtesy of the event organizers except Chelsea Flower Show (Visit London) and Washington, DC and Kyoto (stock photos).